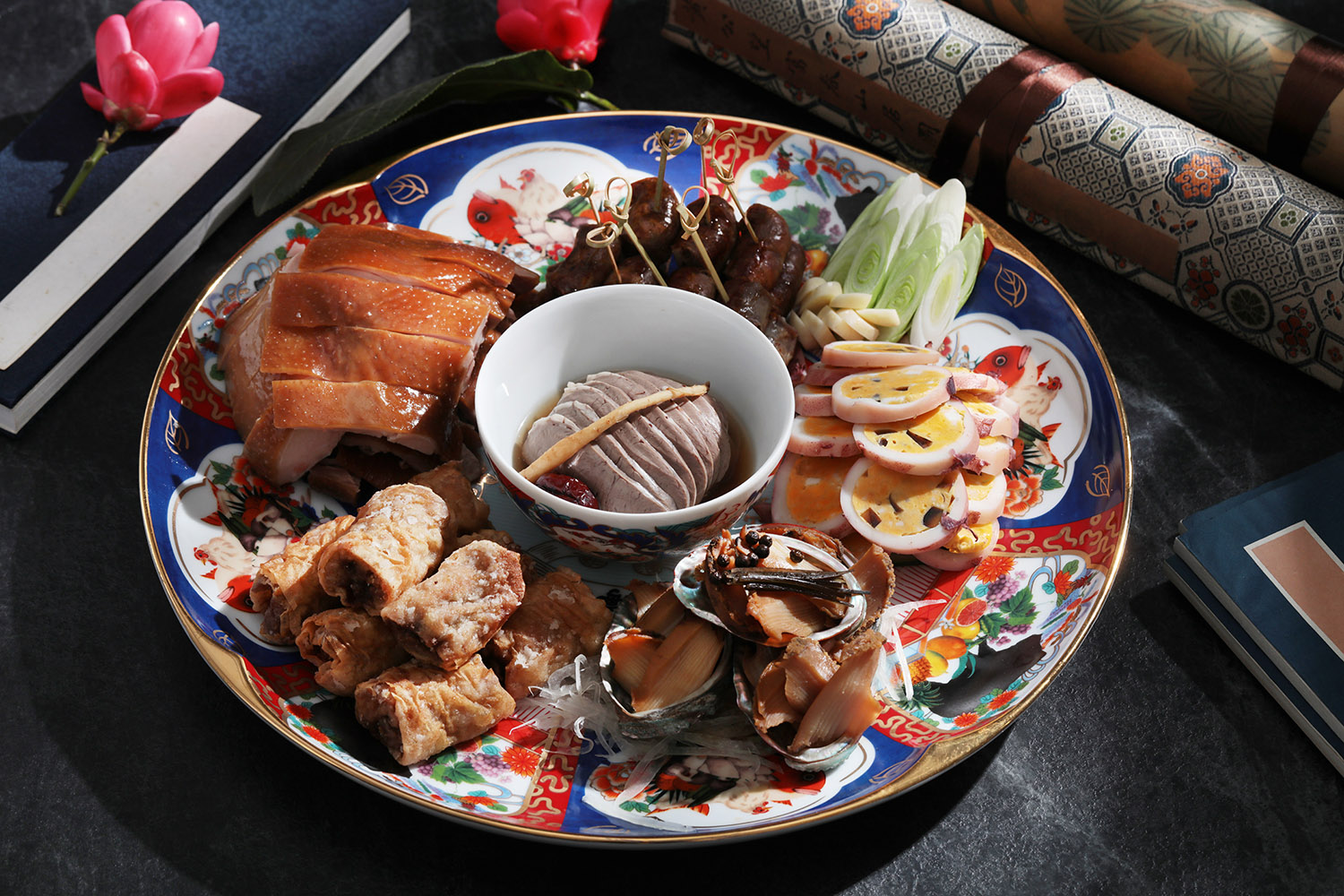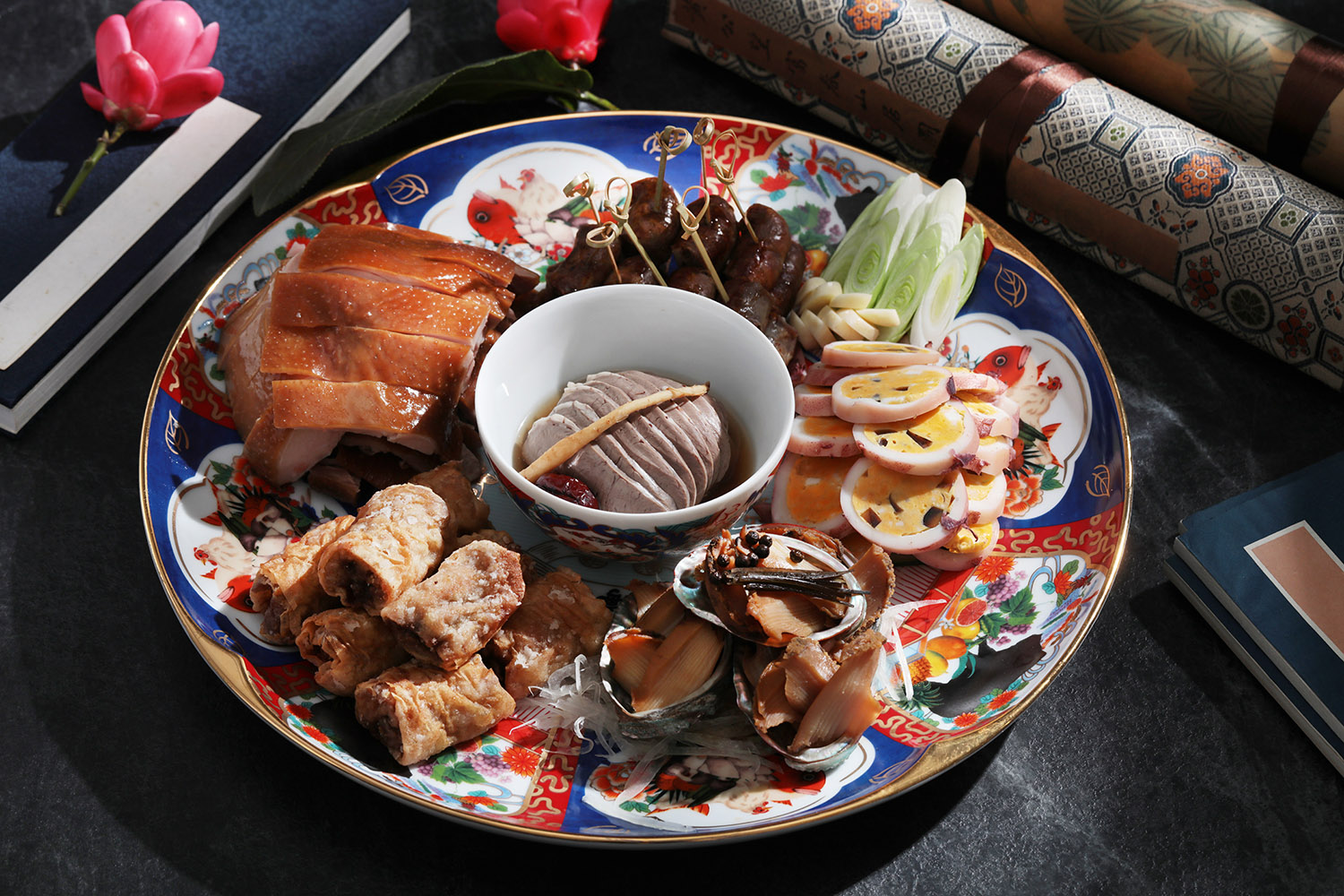 Deluxe Mountain and Sea House Platter (Large)
It includes Ginseng Pork He...
A medley of six signature dishes: pig's heart stewed in ginseng, pork knuckle sausages, liver rolls, chicken smoked with sugar cane, squid stuffed with three kinds of eggs, and abalone stewed with Atayal spices. (contents may vary by season).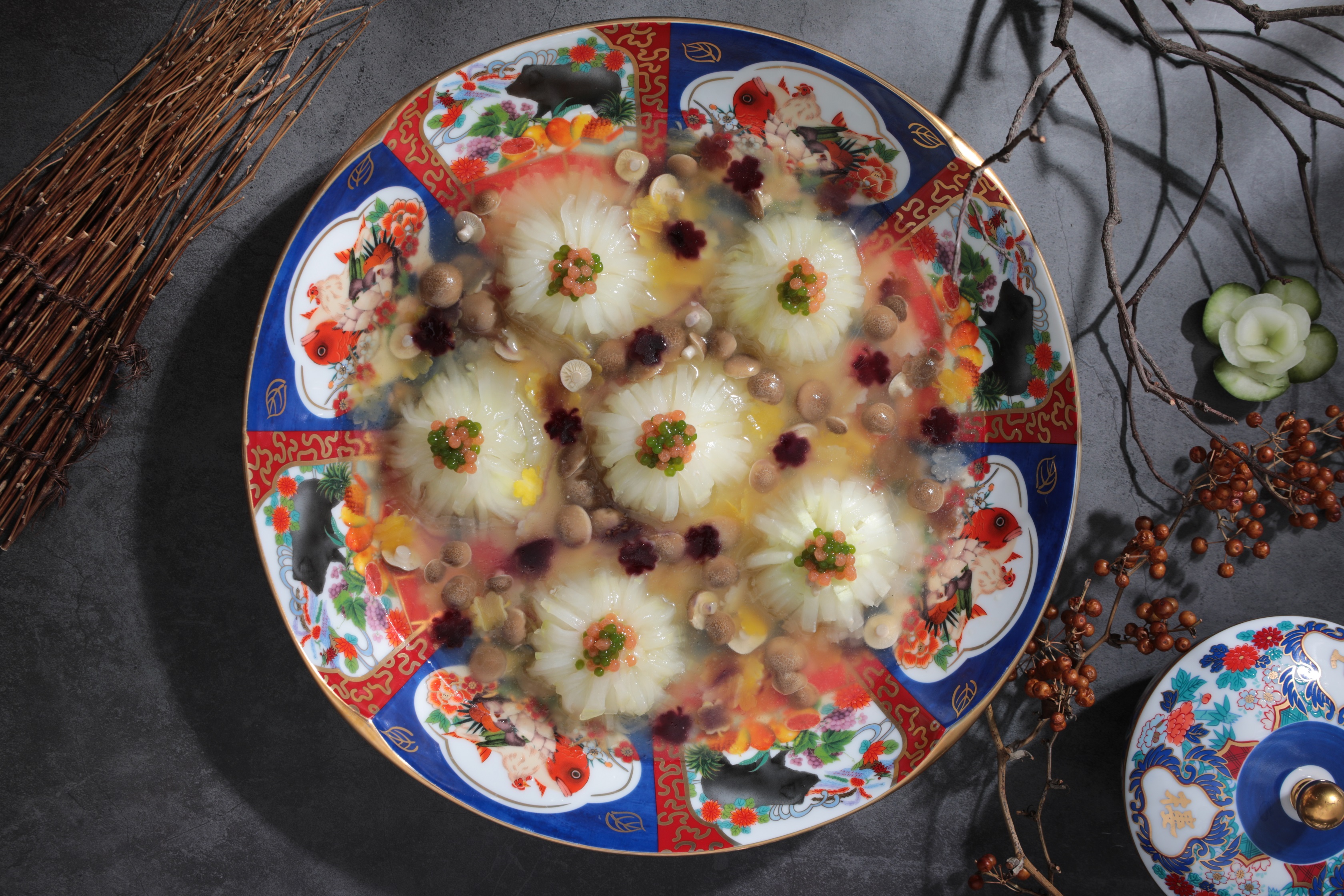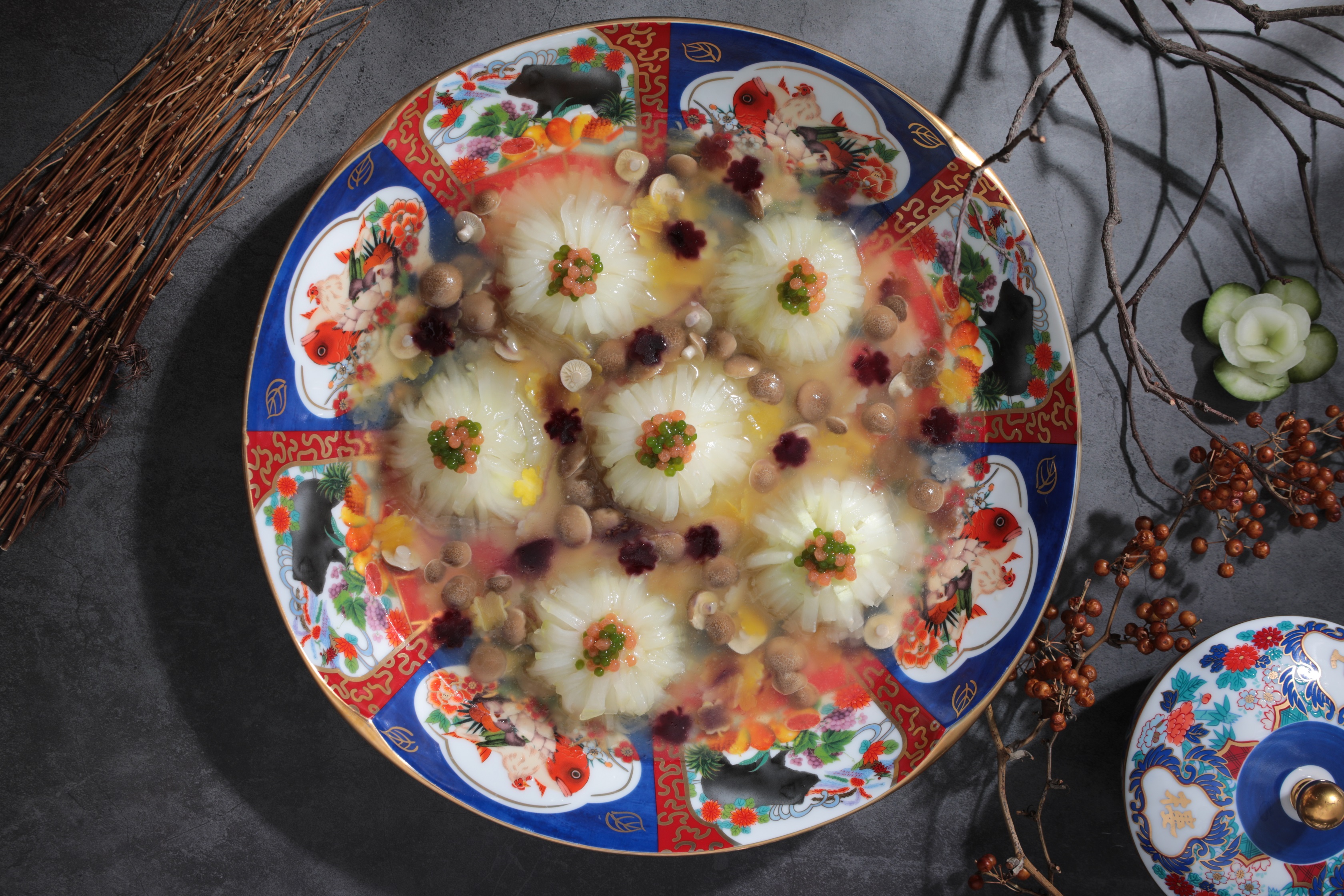 YuluZanhua.
Cucumber slices are used as...
Cucumber slices are used as the cover on top of stuffing made with chicken and button mushrooms. Decorative fragrant spice balls are used as garnish. Chicken soup is drizzled onto the beautifully plated ingredients to complete this beautiful and great tasting summer dish.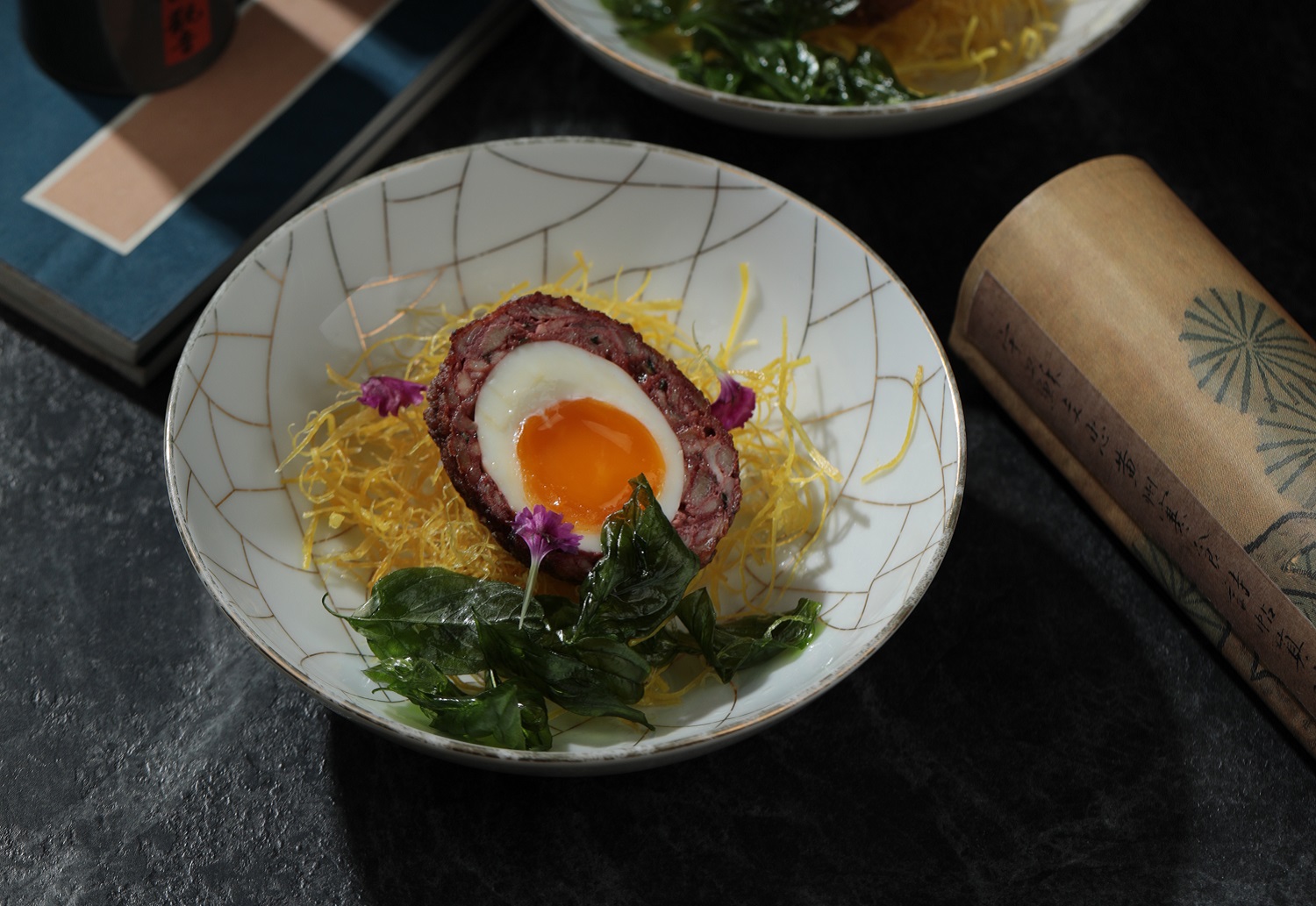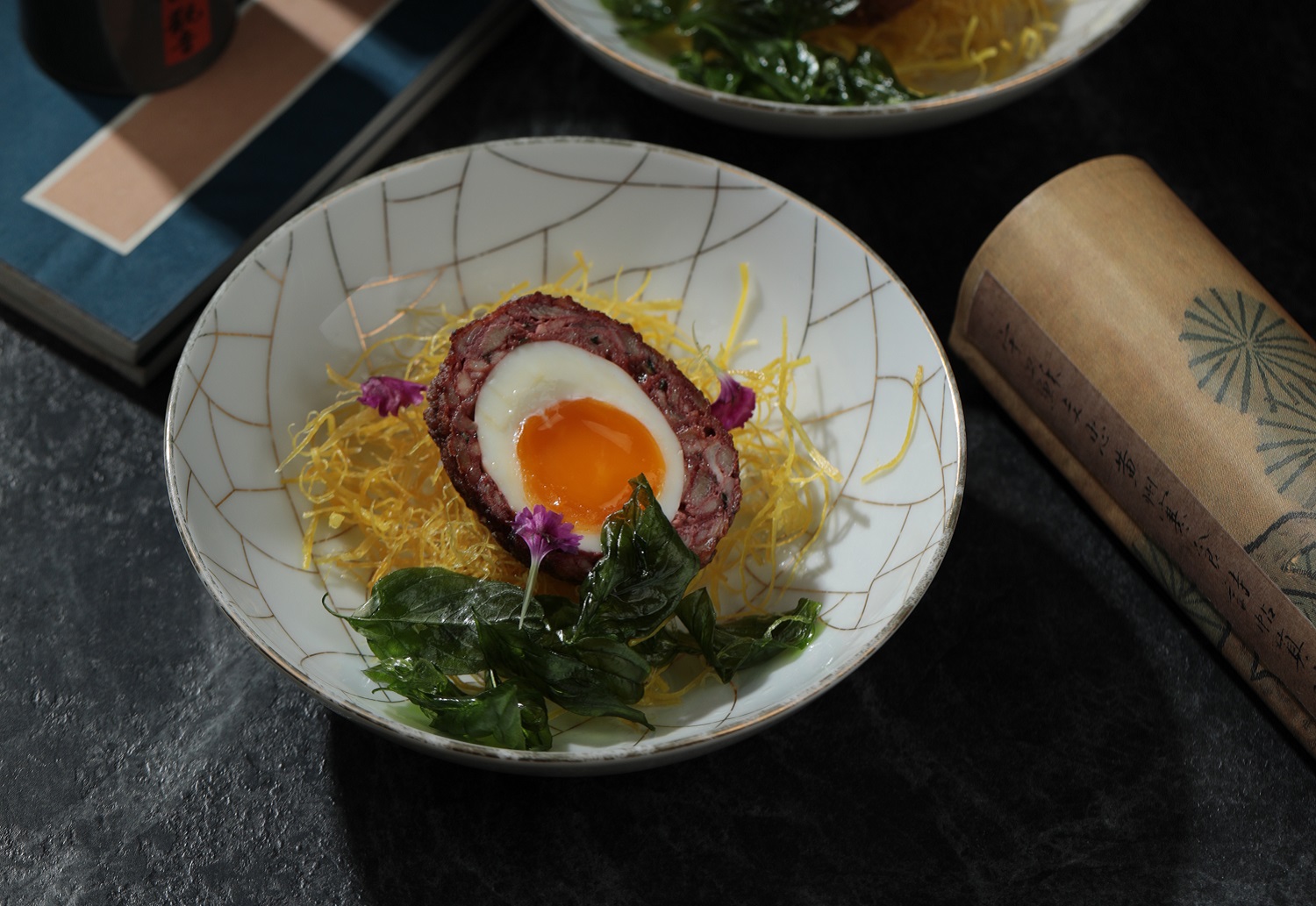 Orbs of Perfection
Basil is added to chicken m...
Basil is added to chicken marinated with red yeast dregs before being coated in soft-boiled egg pieces. The orbs are deep-fried to a crisp, while the tenderness of the ingredients within remains. The dish's fragrance will leave an unforgettable aftertaste in one's mouth.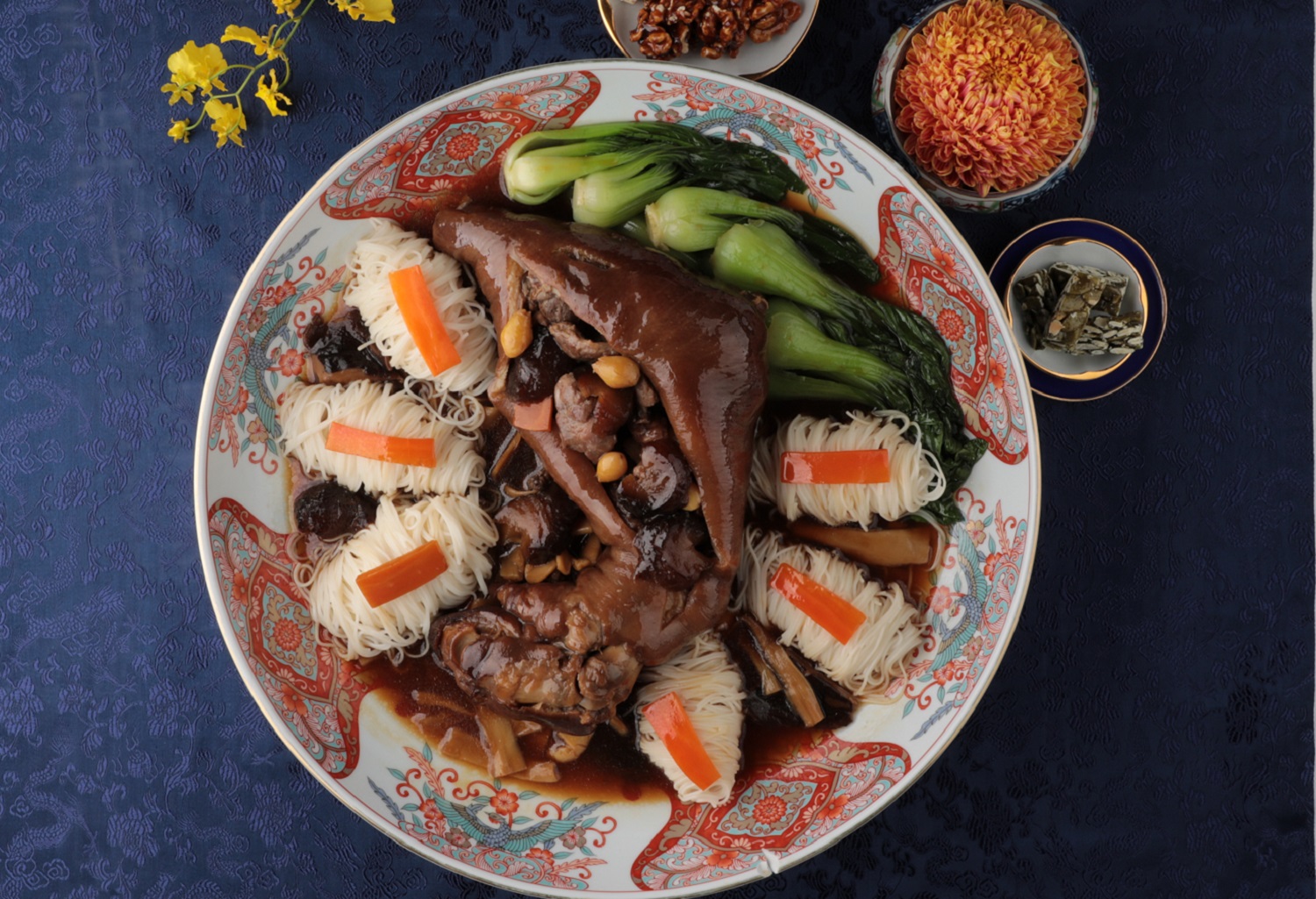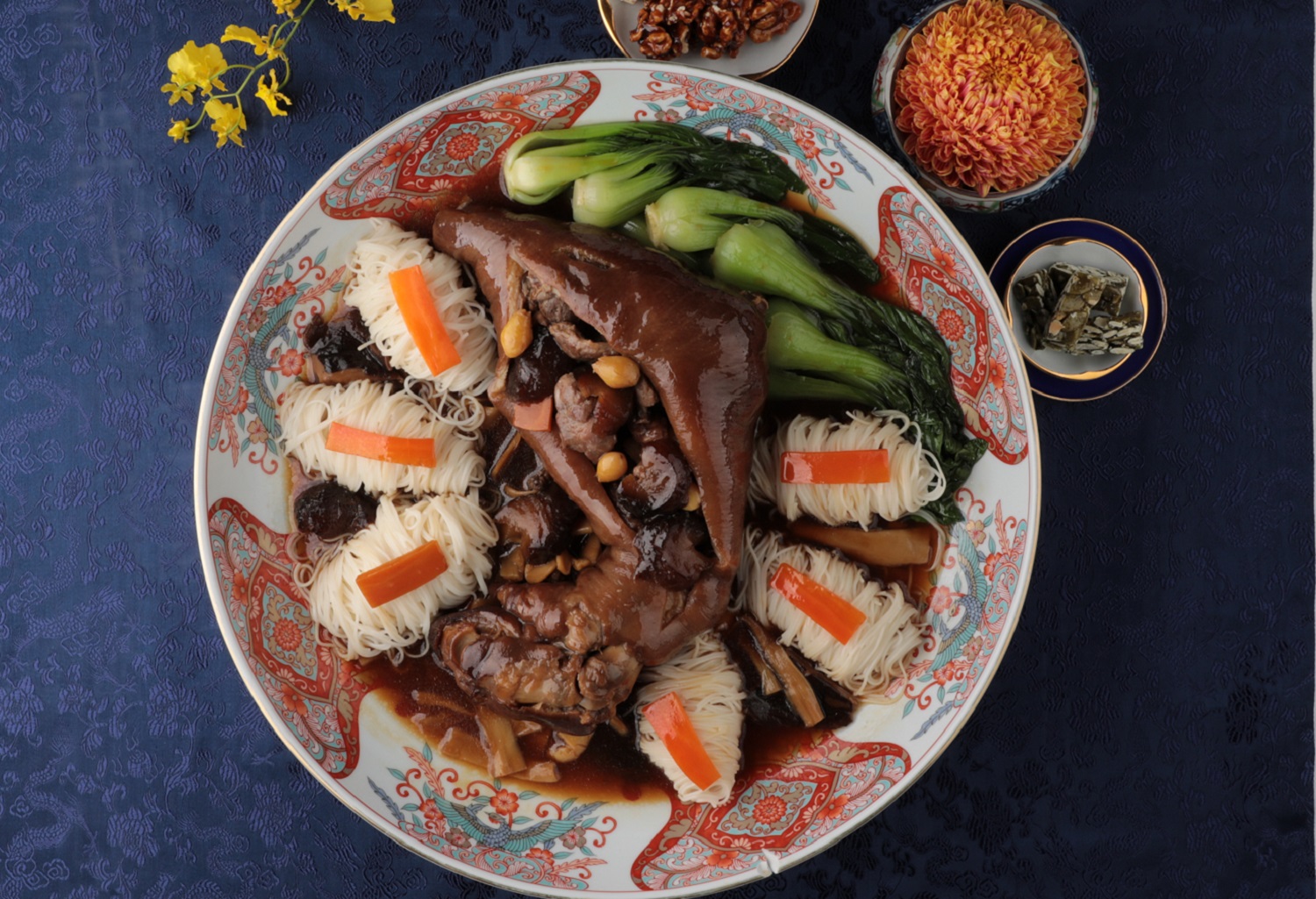 Babao Pork Foot
The dish is passed on by th...
The dish is passed on by the Head Chef of Penglaige Huang Te-hsing. Cook the healthy and safe fresh pork with eight different precious ingredients, such as bamboo shoot slices, peas and ginkgo. The pork is cooked with a low heat to make the meat so tender that it melts in your mouth.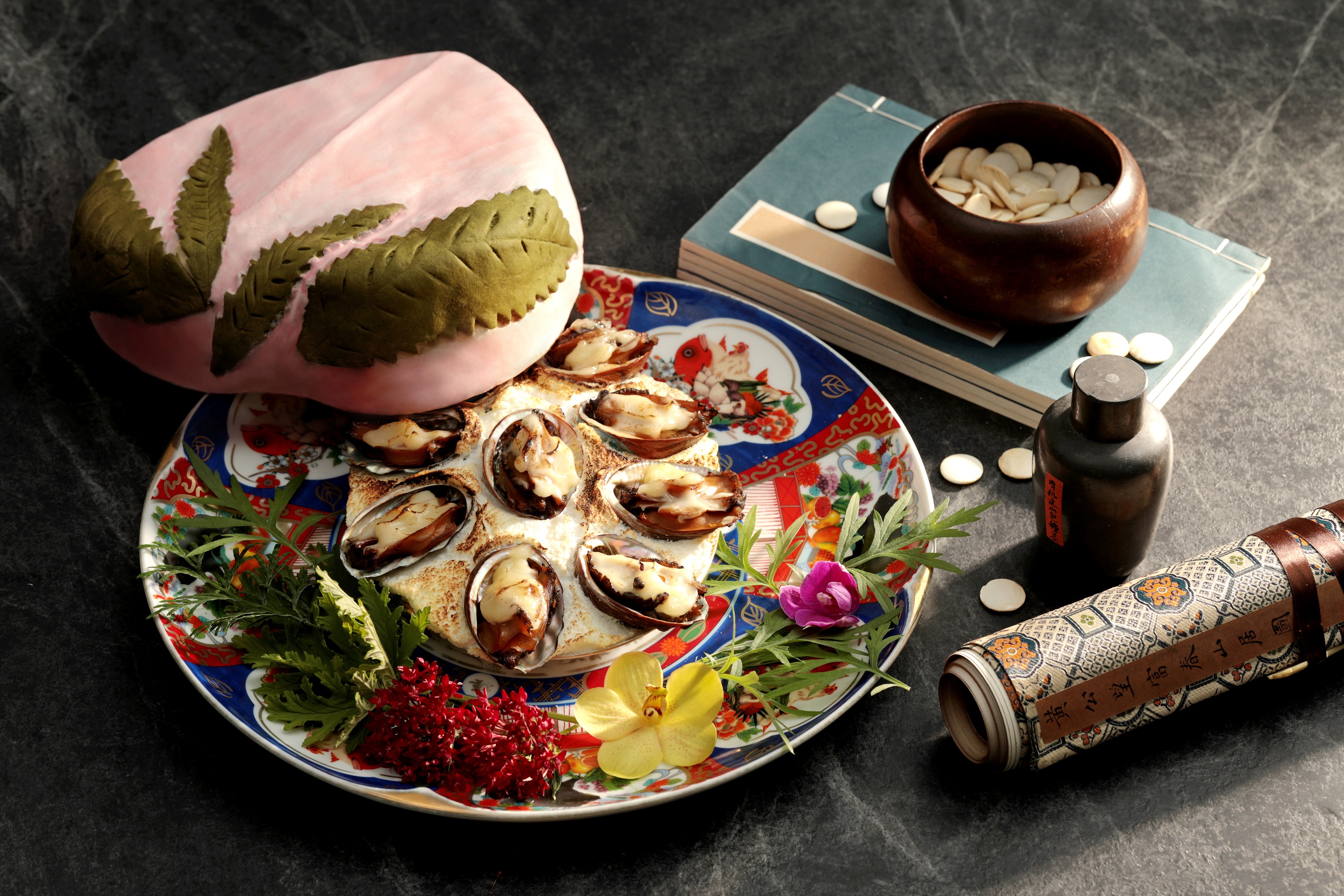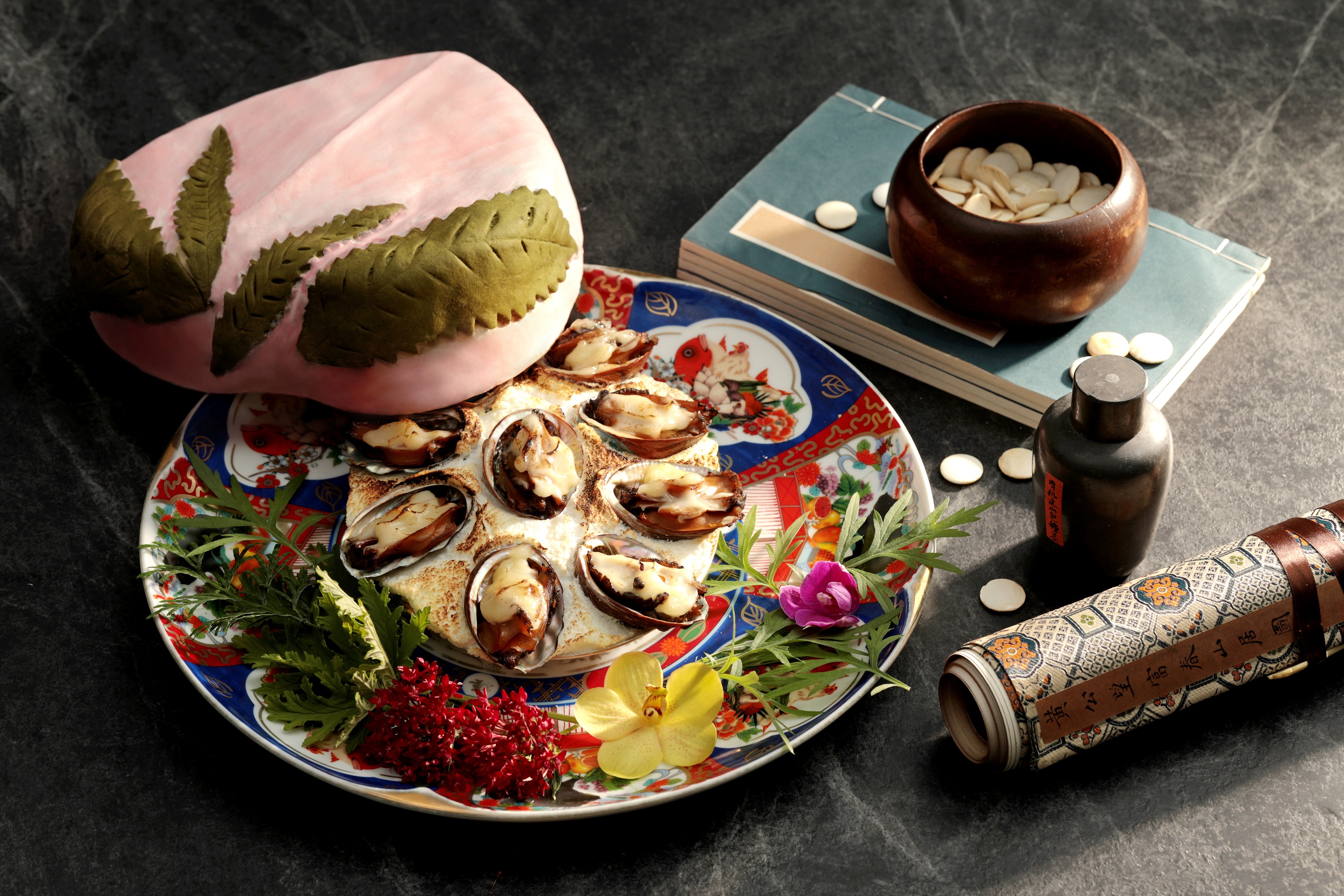 Salt-Crusted Baked Live Abalone Longevity Peach
The chef makes a sauce that...
The chef makes a sauce that reminds one strongly of the sea using liver from live Taiwan abalone and kelp from Hokkaido, which is poured over abalone. The abalone is then covered in sea salt and baked in high temperature to lock in its sweetness and give it a crisp and dense texture. The outer layer takes the shape of a longevity peach, a divine fruit, to symbolize blessings for the star of the birthday party.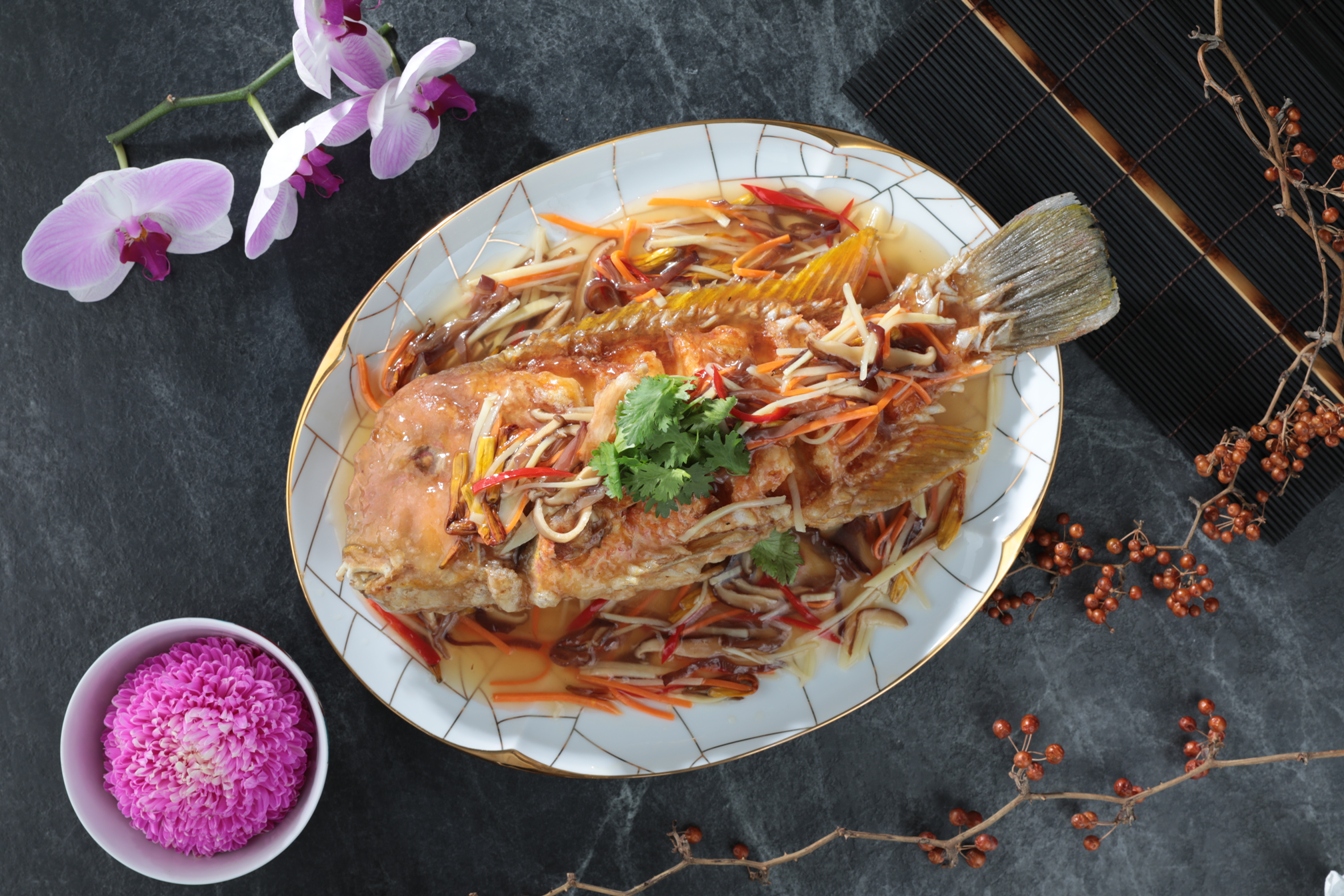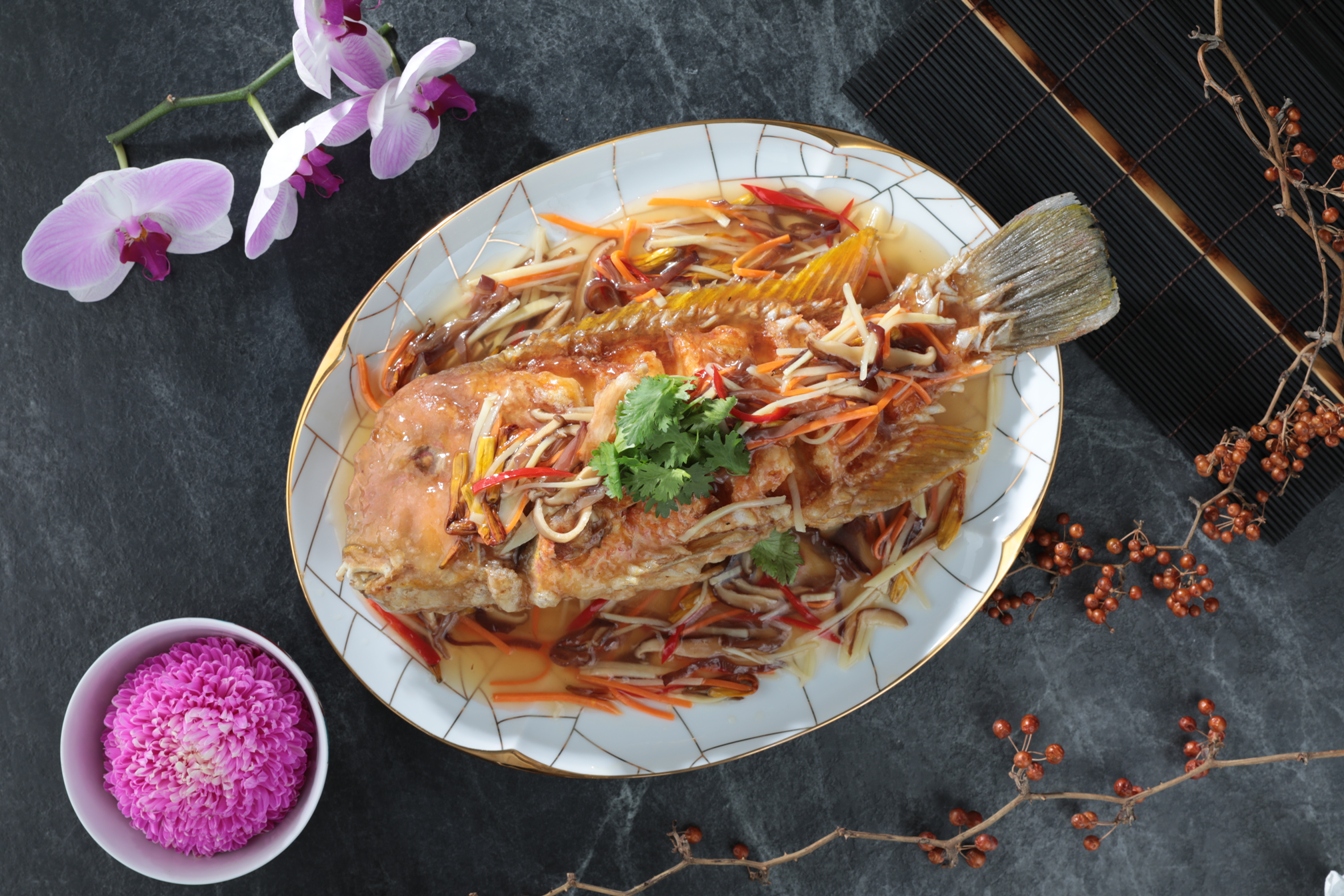 Fish Among the Willows
Wild Fish served with a com...
Wild Fish served with a complex sweet and sour sauce featuring three distinct sour tastes: fruity vinegar, pickled vegetable and naturally sun-dried orange daylily. The bright colors and rich, distinct sour tastes make every bite a pleasure.
Ginseng Eel Soup
The Taiwan giant mottled ee...
The Taiwan giant mottled eel, which is also known as "aquatic ginseng", possesses a wealth of vitality and energy. Little wonder that it has been regarded as a great supplement for one's qi. On top of that, the chef has also included specially selected Changbai Mountain red ginseng, which stands for blessings of longevity, as well as added other herbs like angelica sinensis, goji berries, astragali radix, and red dates to the soup. The soup is simmered over a gentle flame to keep the rich gelatin and smooth texture of the eel's flesh intact. When the soup is ready, the aroma of the clear soup fills the pot, and its warmth provides ample nourishment and vitality.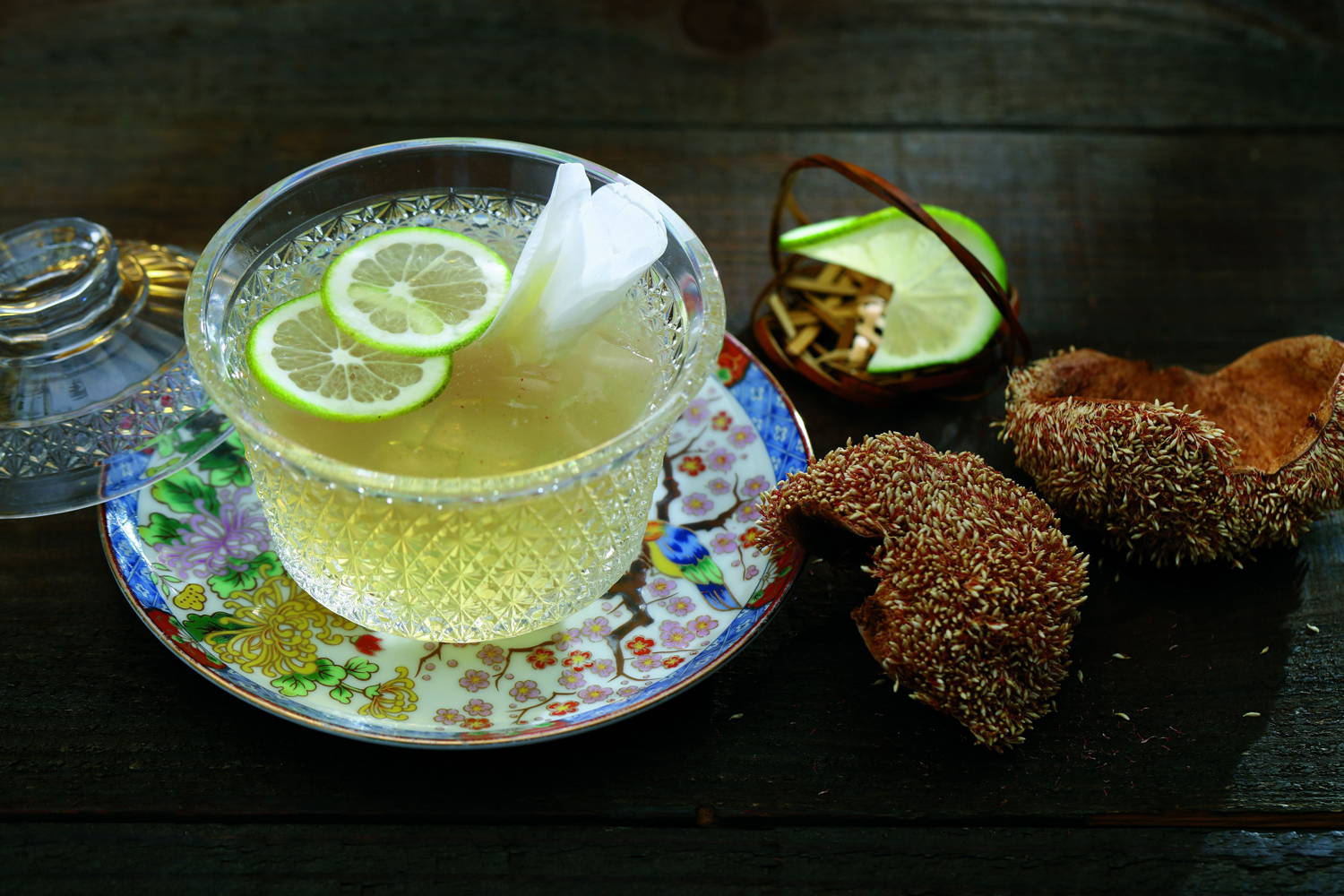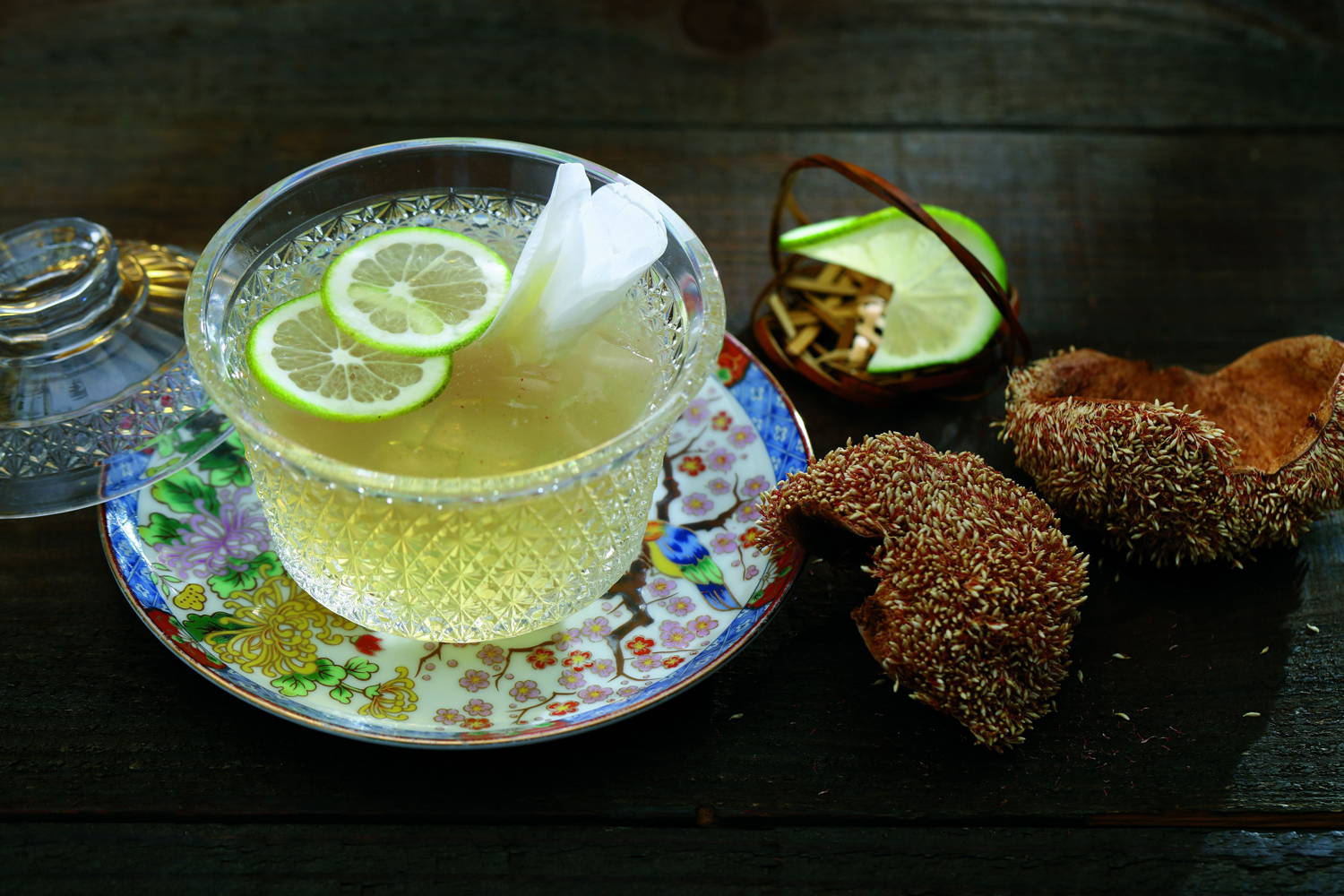 Wild Ginger Lily Aiyu Jelly
Alishan Mountain wild aiyu ...
Alishan Mountain wild aiyu hand-washed by the chef with the addition of organic wild ginger lily.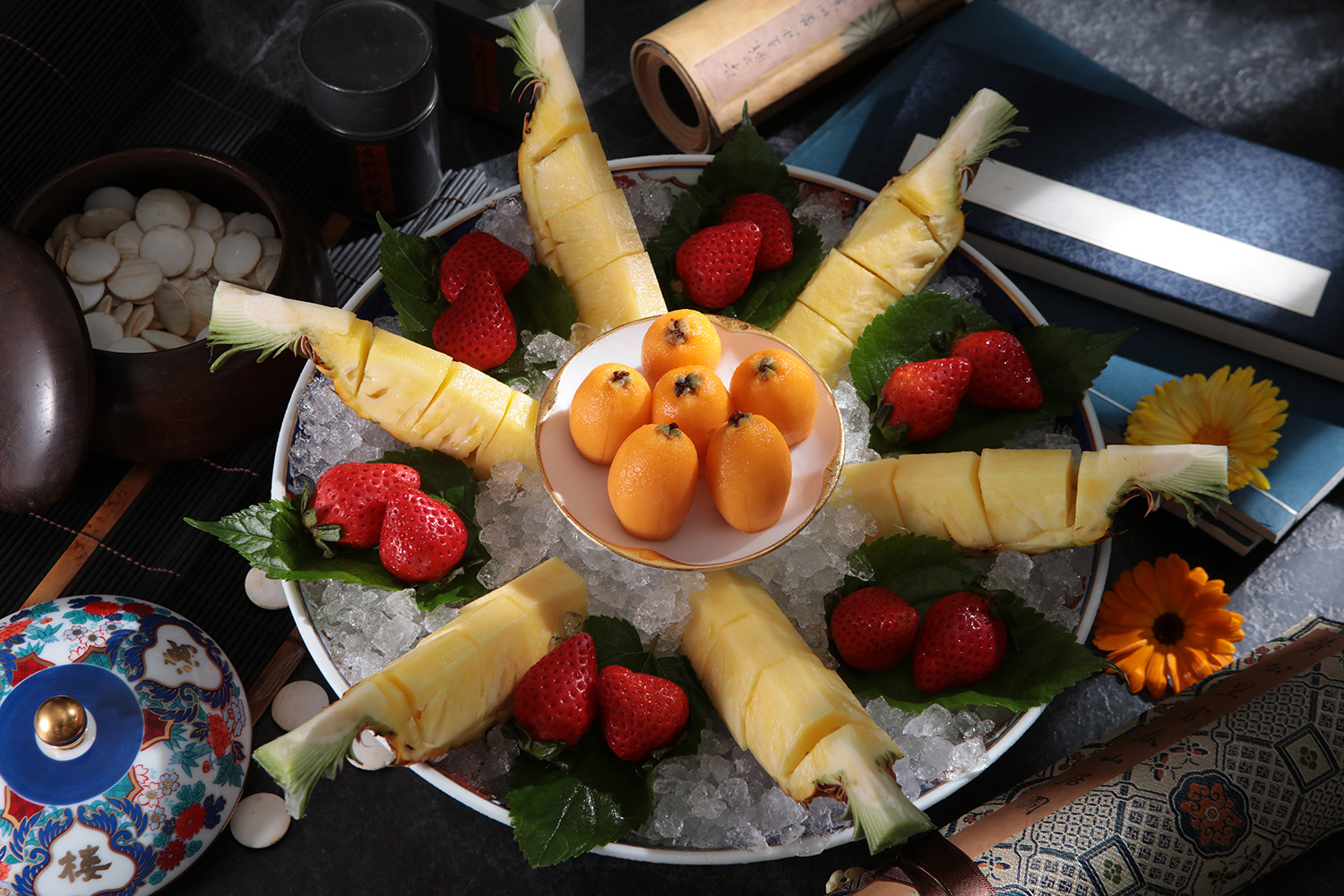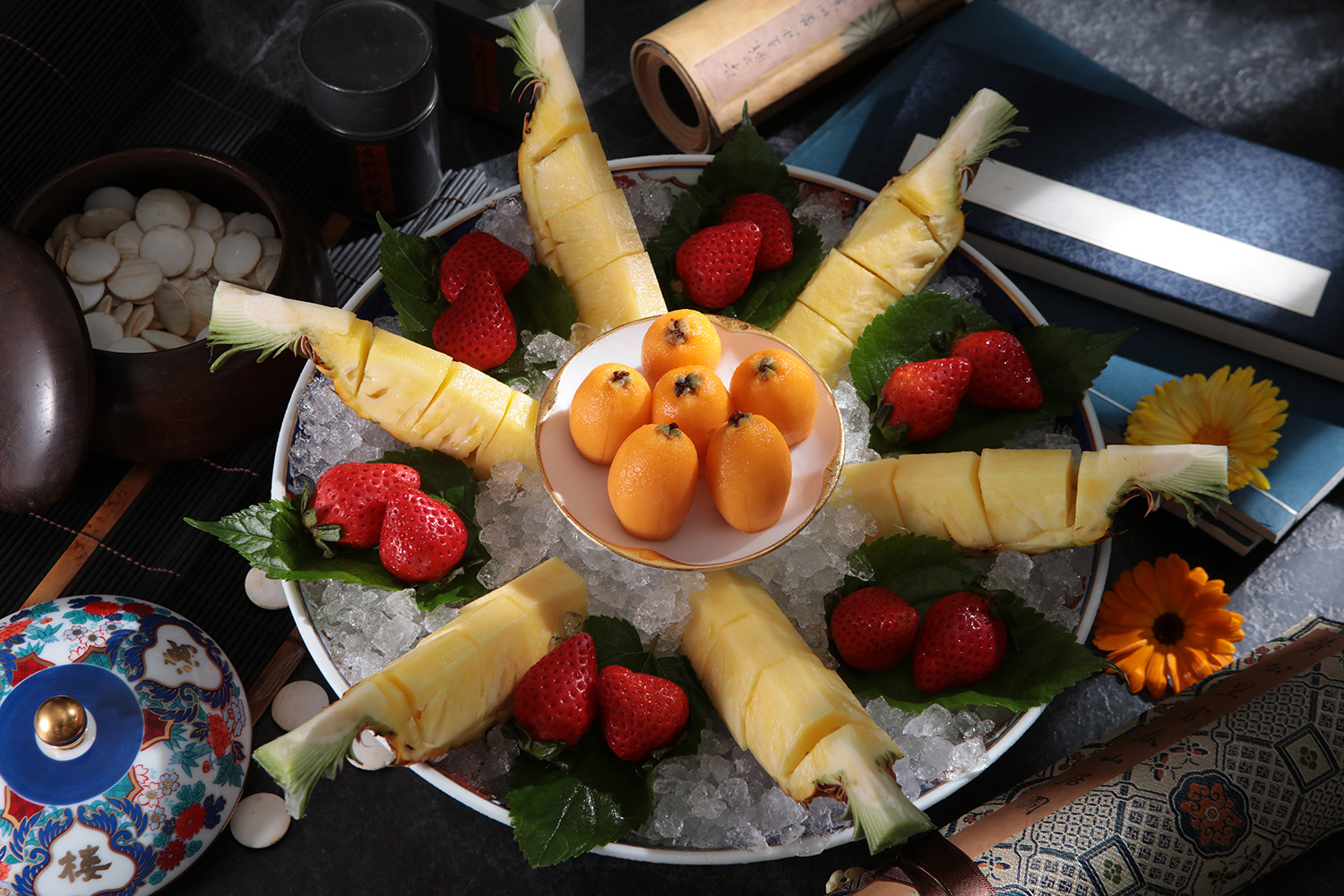 Seasonal Fruit.
A selection of the choicest...
A selection of the choicest organic, seasonal fruits from across Taiwan.