Mountain and Sea House Popiah Feast
NT$ 16,800+10% for 6 persons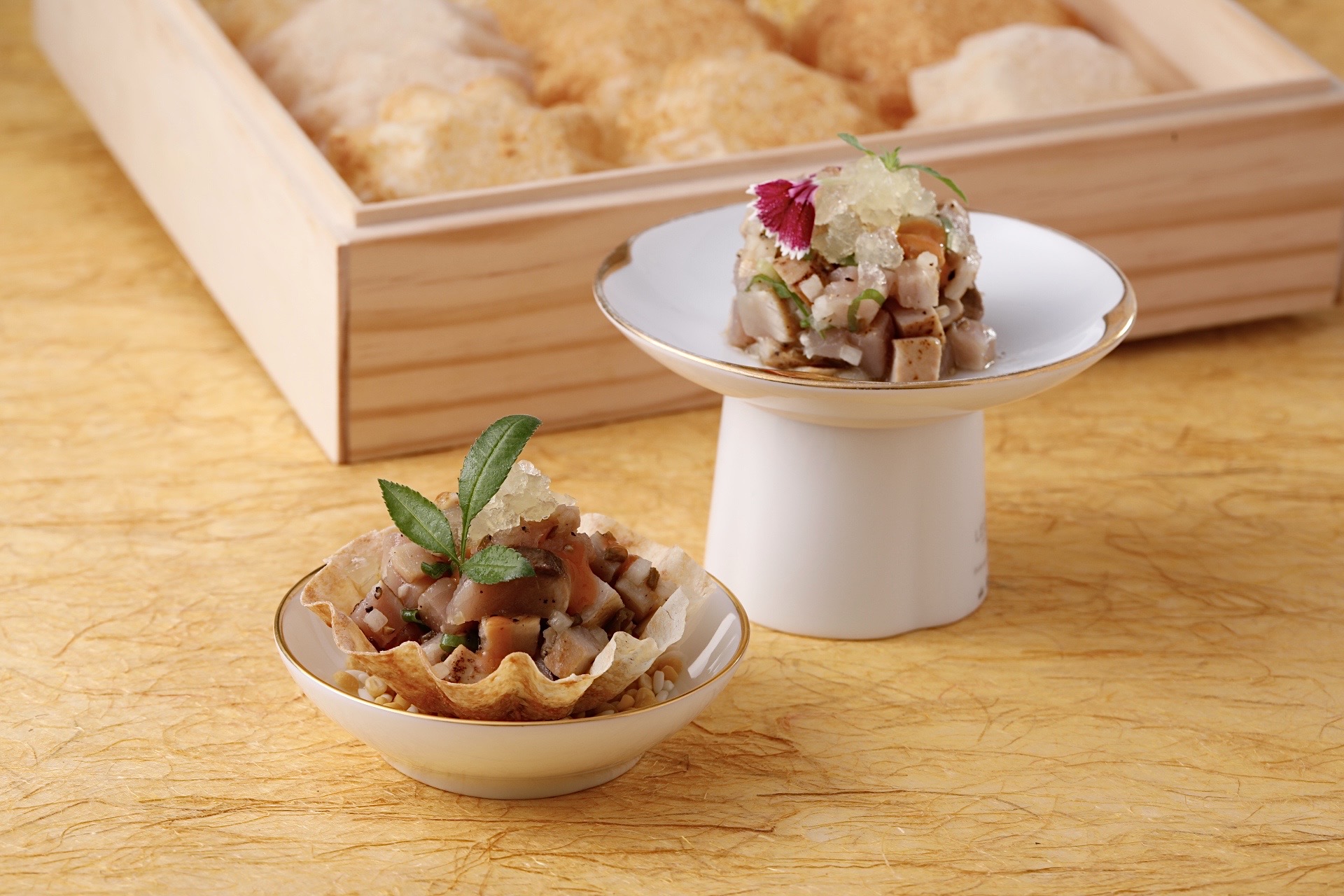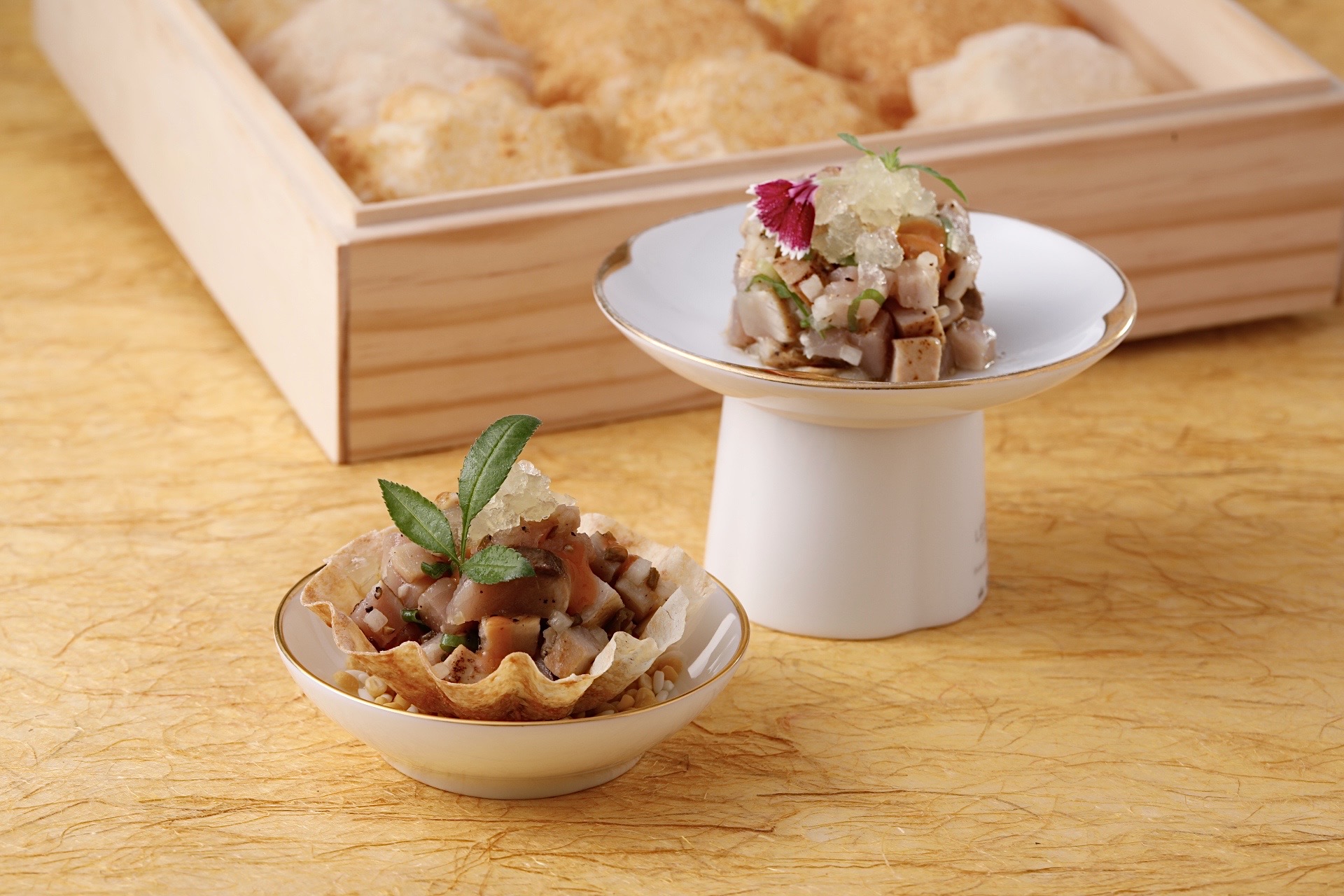 Smoked Bonito Tartare
Bonito is evenly smoked ove...
Bonito is evenly smoked over walnut wood, then tossed with yuzu flavored daikon, pickled , and peeled chili pepper. The mixture is then paired with Kaoliang-infused apple jelly for a spicy yet refreshing taste that complements the deeply umami flavors of bonito. Let this savory duet serve as an elegant opening to your springtime banquet.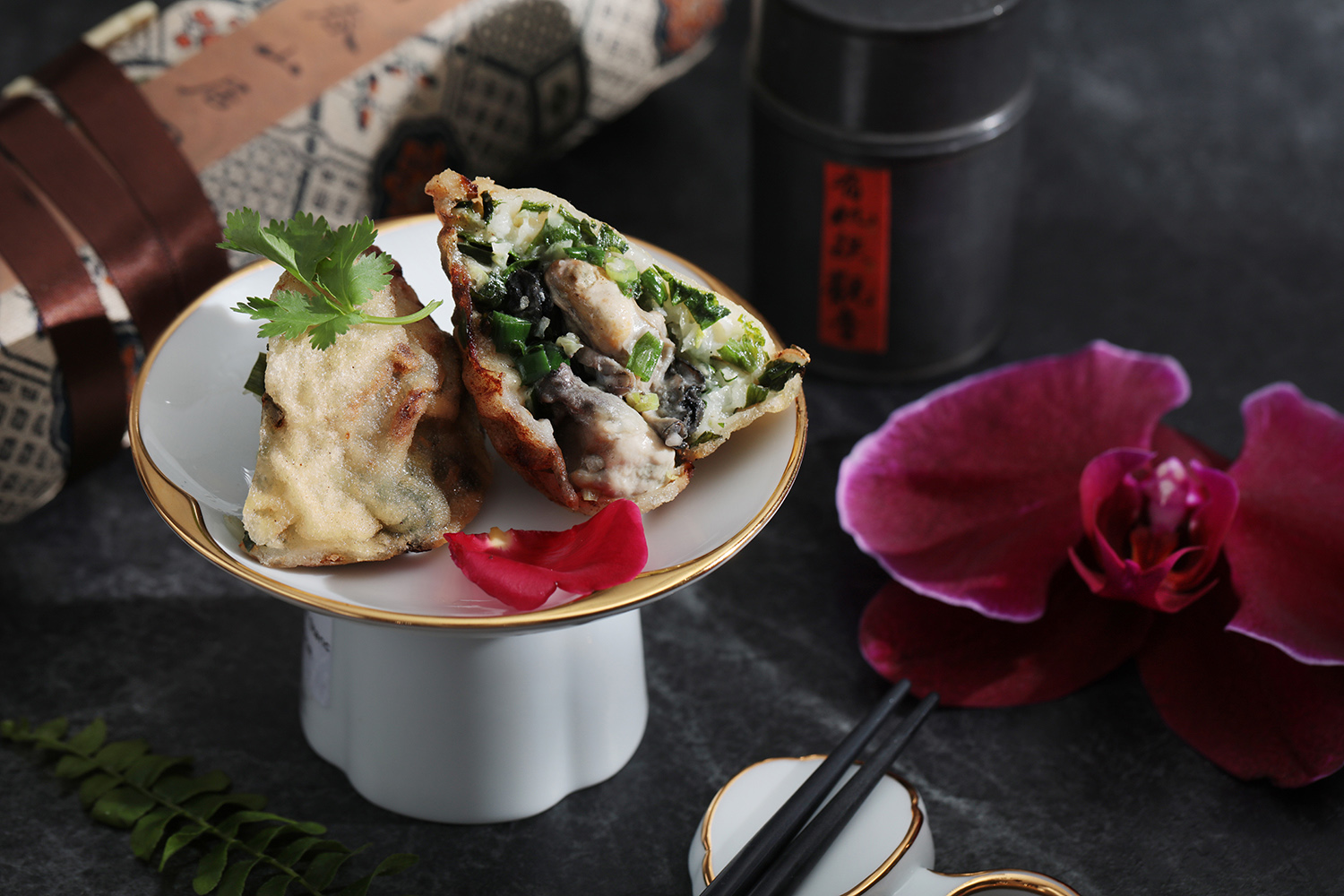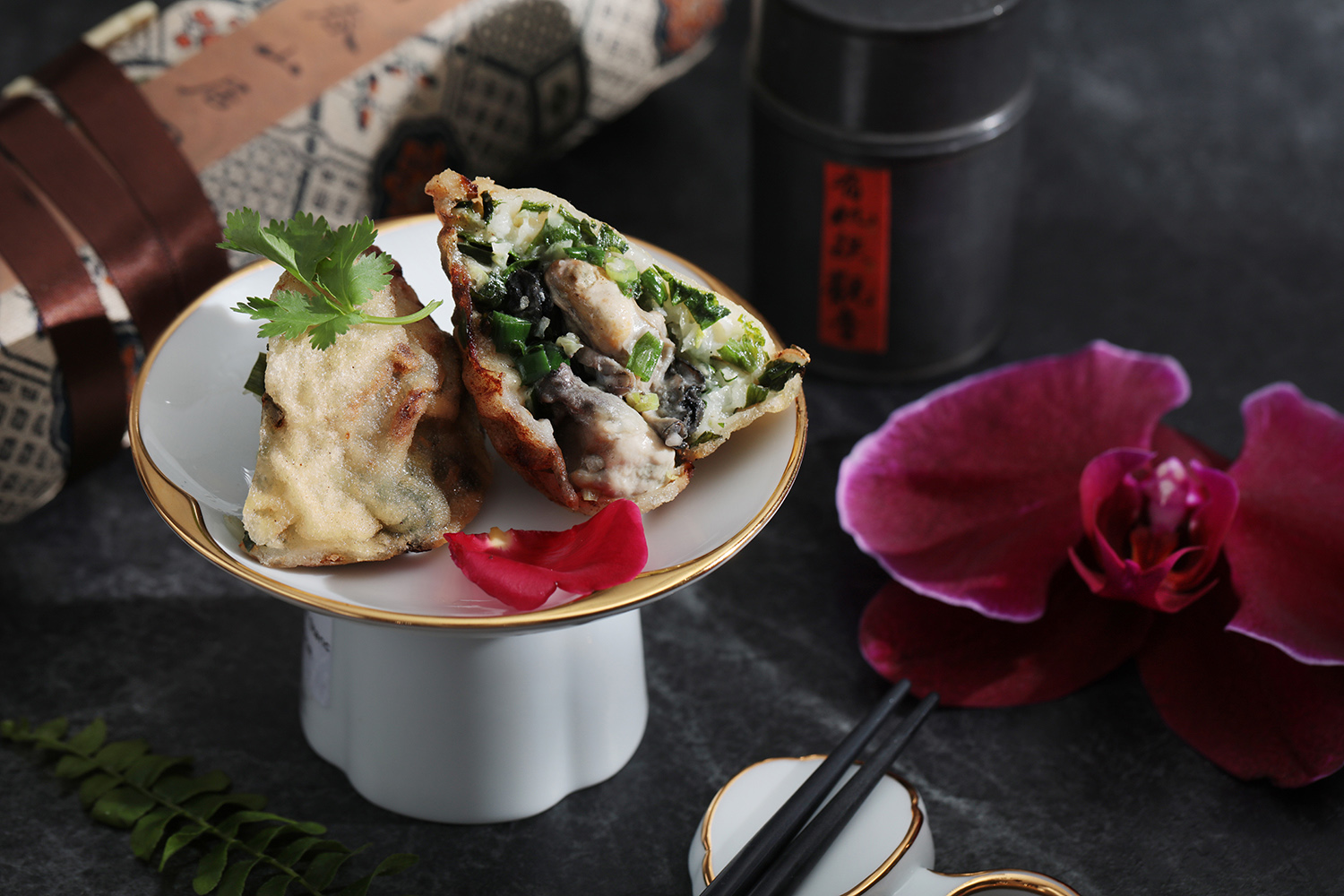 Oyster Fritter
From Tainan Anping Harbor, ...
From Tainan Anping Harbor, Uncle A-Xiang's secret method of stuffing Fresh Waisanting Sand Bar oyster with four kinds of vegetables and shredded pork. Every order is fried fresh to assure freshness.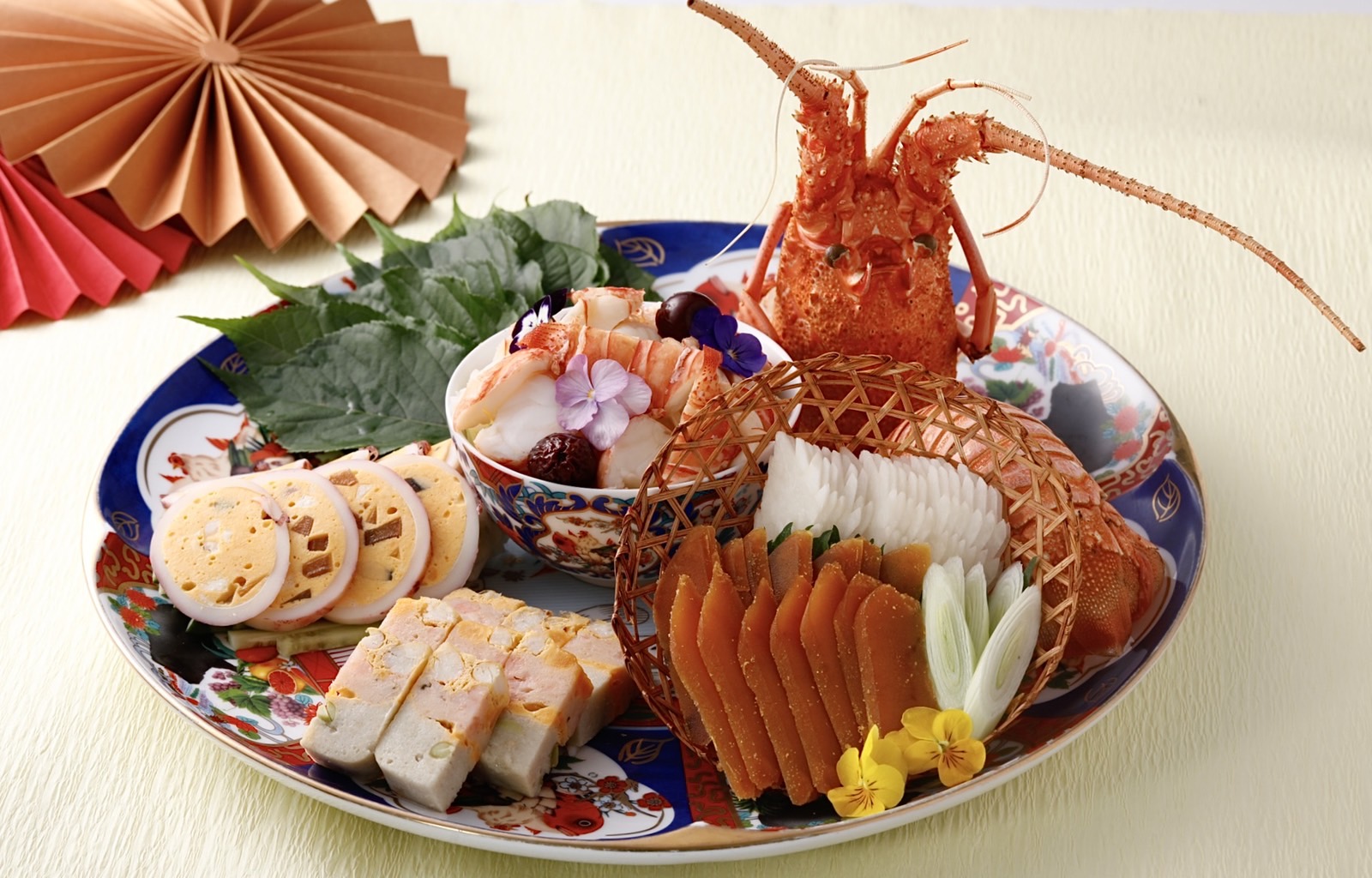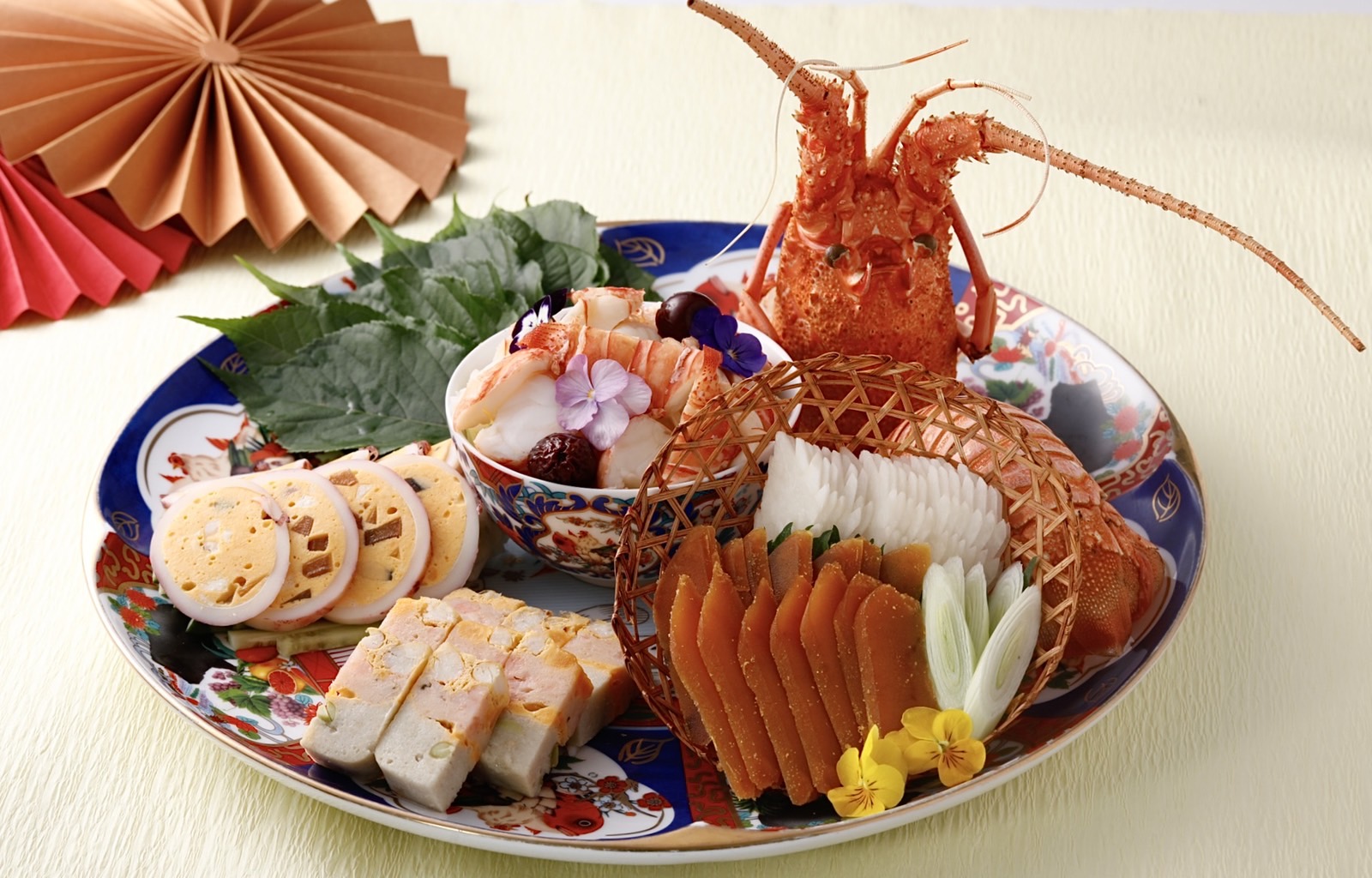 Drunken Lobster Seafood Platter
Herbal Drunken lobster, Egg...
Herbal Drunken lobster - Live lobster is steamed with 18-year Shaoxing wine and our chef's exclusive herbal concoction for a firm yet delicate texture steeped in a rich, fragrant aroma.

Egg stuffed squid rolls - Squid stuffed with three types of egg: duck egg marinated in a special blend of red clay for 40 days, traditional century egg steeped over two months, and rare first eggs from young hens. The unique flavors of the eggs bring out the sweetness of the fresh squid for a delectable culinary experience.

Crab meat cake - A classic traditional dish prepared by hand and a quintessential food item in the sausage and meat stalls of Tainan. The complexities of this recipe are noted as far back as 1912 in the book The Zither of Taiwanese Cuisine. Wild crab meat, water chestnuts, marlin, and edamame beans are mixed before adding Brown Tsaiya duck yolk. The many layers hold an exquisite, lingering flavor of days gone by.

Baked wild mullet roe - Wild mullet from Kaohsiung's Ziguan Township lend their deliciously plump roe to this dish.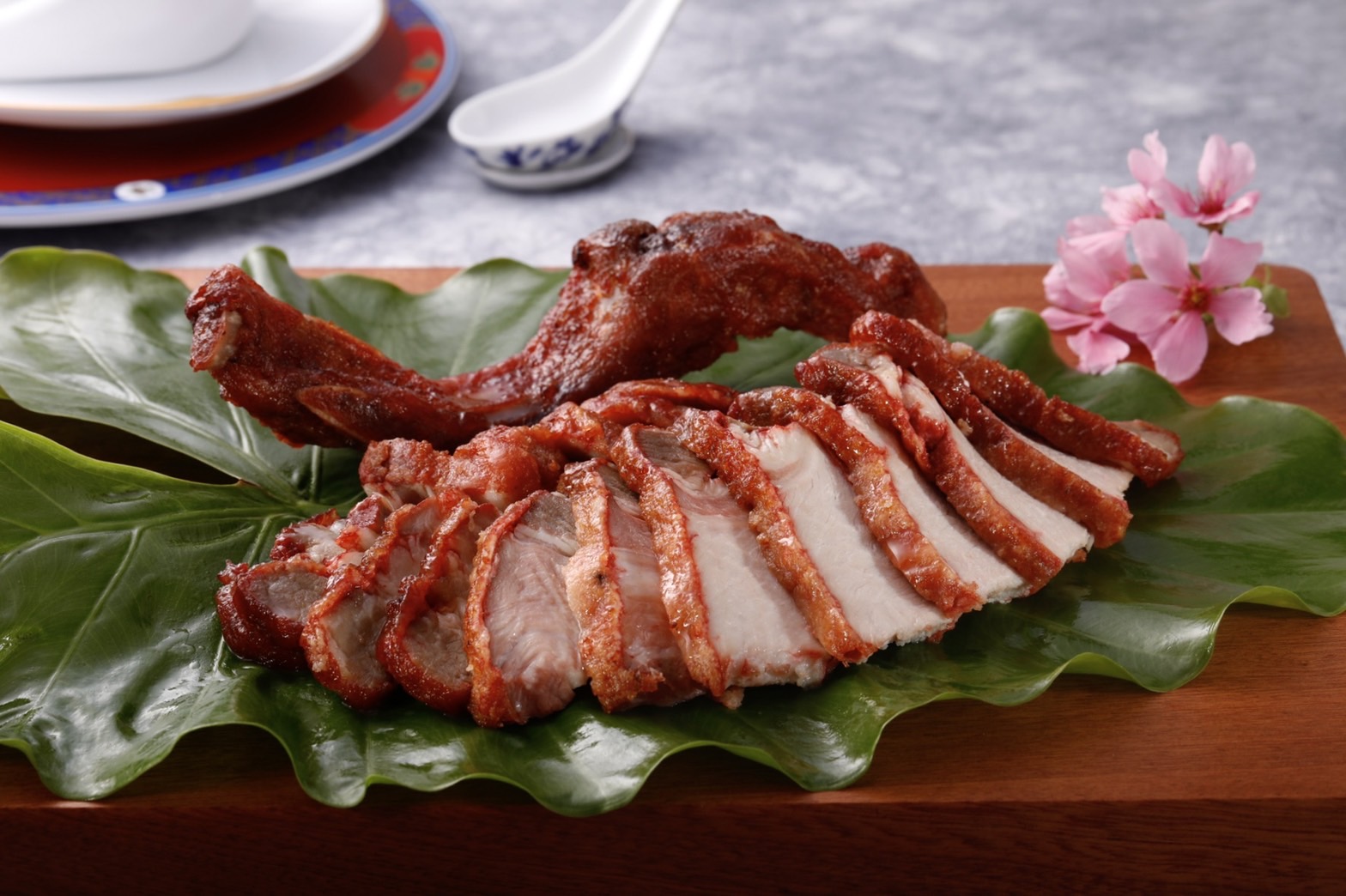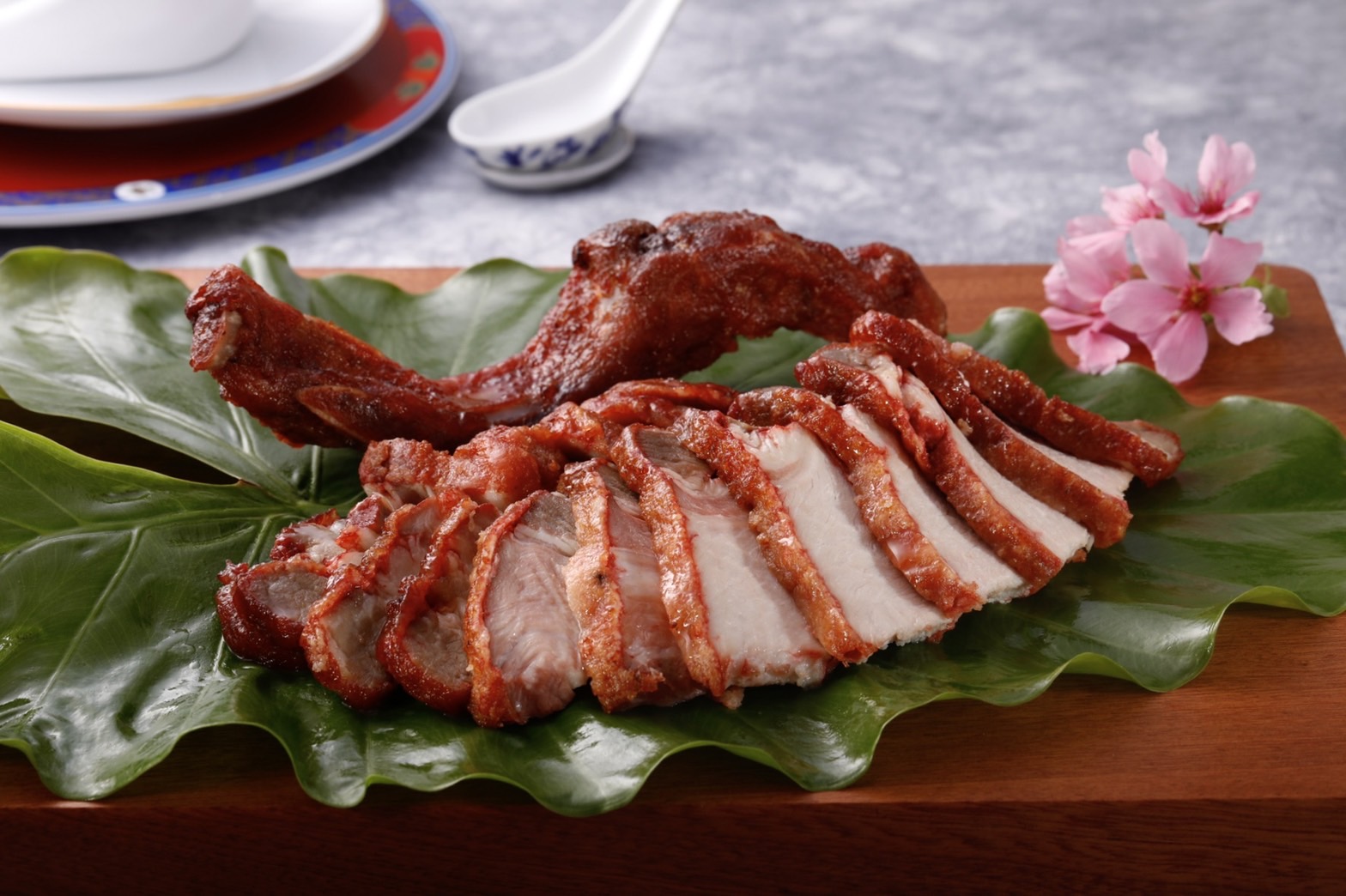 Fried Red Yeast Tomahawk Pork Chop
The rich, sweet taste of re...
The rich, sweet taste of red yeast is paired with peeled garlic clove, white miso, and fermented bean curd to create a traditional marinade for Taiwanese black pig tomahawk pork chops. The resulting bright red exterior is matched with a firm, delectable texture that will leave you wanting more.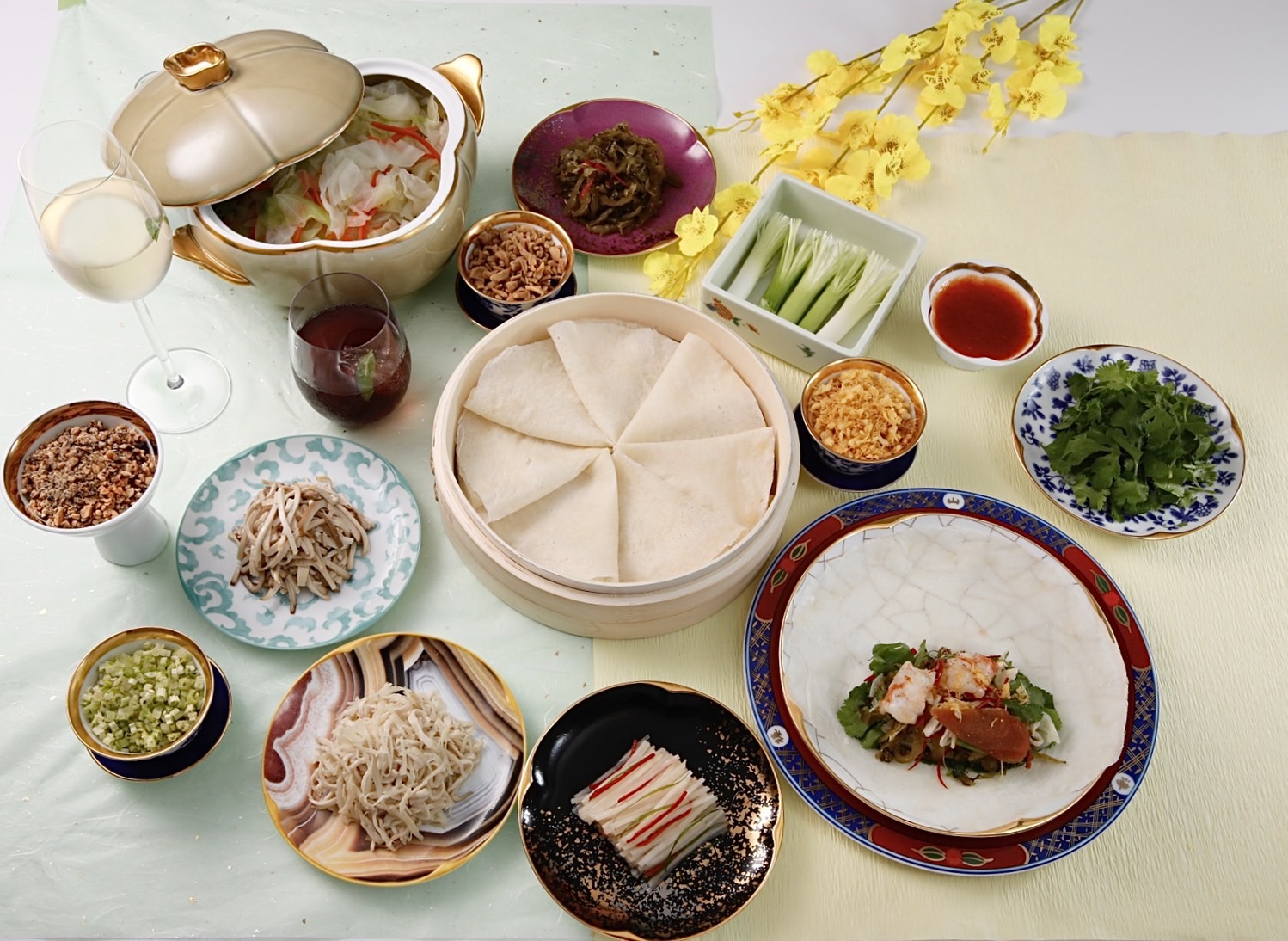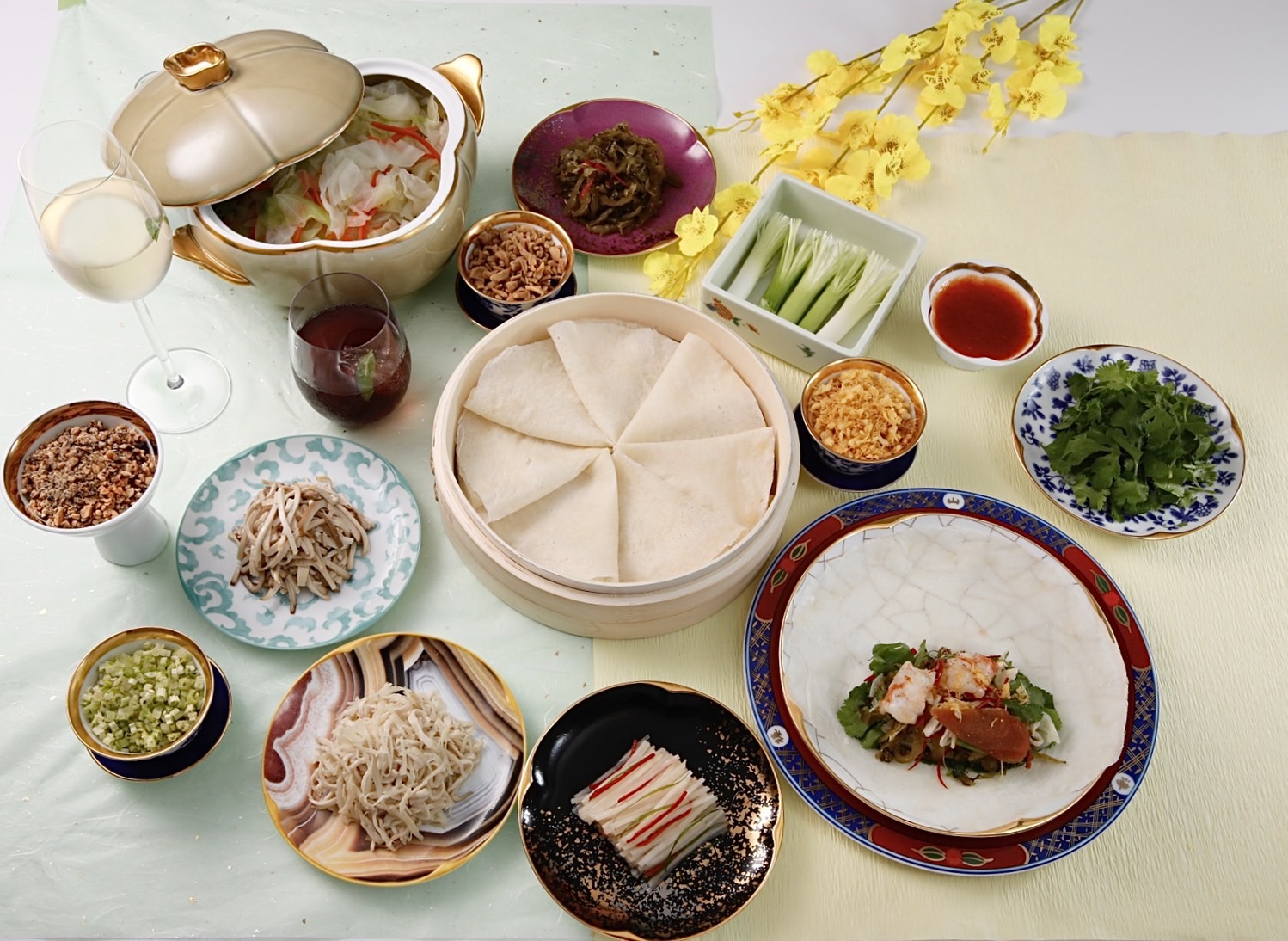 Mountain and Sea House Assorted Filling Platter
Organic cabbage / Silver be...
Organic cabbage - Selected local organic cabbage fragrant flavor.
Silver bean sprouts - fresh silver bean sprots are blanched to preserve crispness, mixed with homemade spice oil and seasoned with konbu salt.
Shredded Bean Curd - Black and white bean curd steamed with thick free-range chicken stock and Jinhua ham are shredded, then stir fried in chicken oil. Simple, yet delectable. Sun-Dried Turnip - Turnips are dried under the sun the traditional way for bright flavors in every bite.
Pickled Mustard Greens
Bamboo Shoot and Shredded Chicken - Green bamboo shoots are skillfully julienned and evenly stir fried with shredded chicken.
Deep Fried Duck Egg Drop - Brown Tsaiya duck eggs endemic to Taiwan are beaten, then deep fried to create golden droplets bursting with flavor.      
Coriander, Celery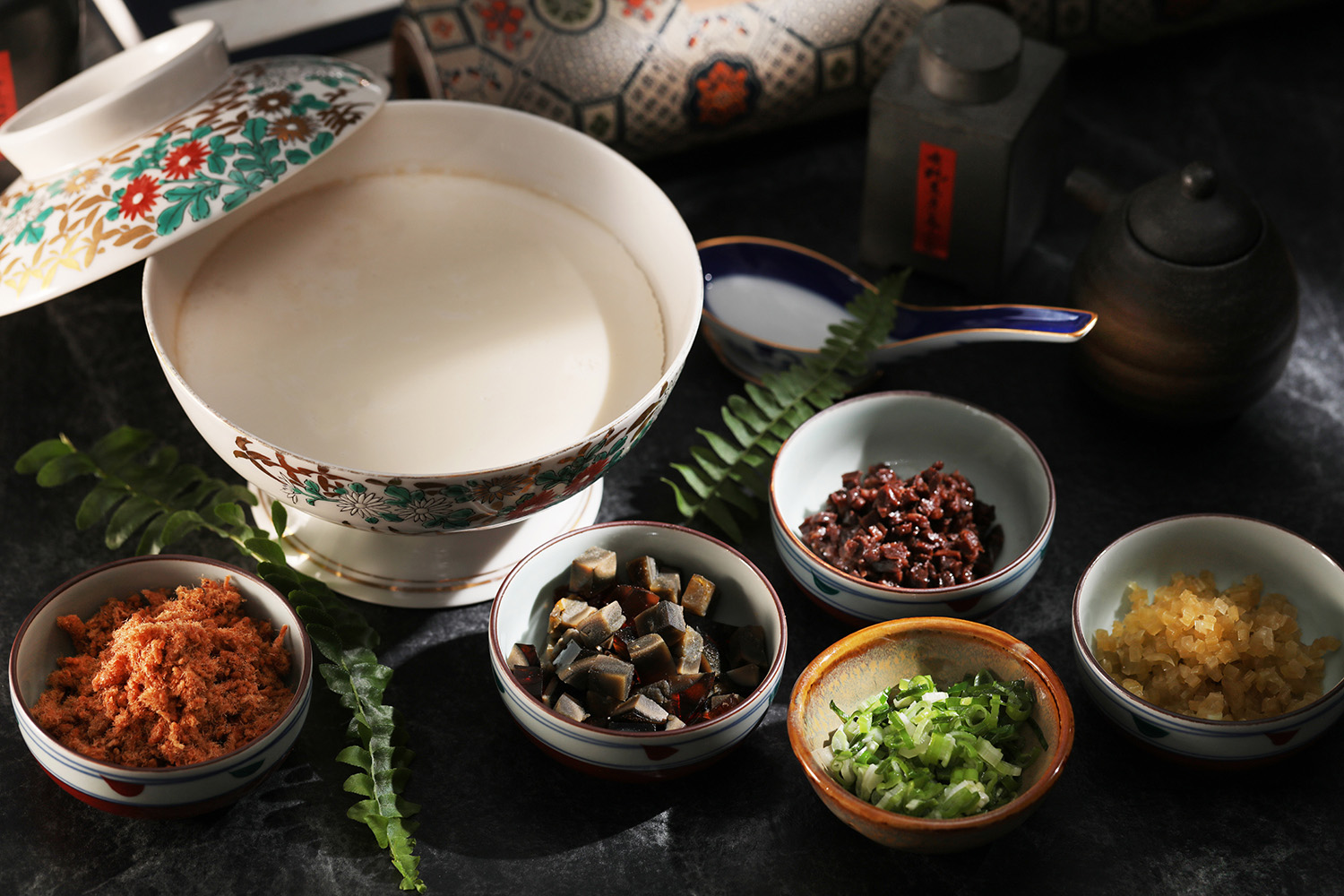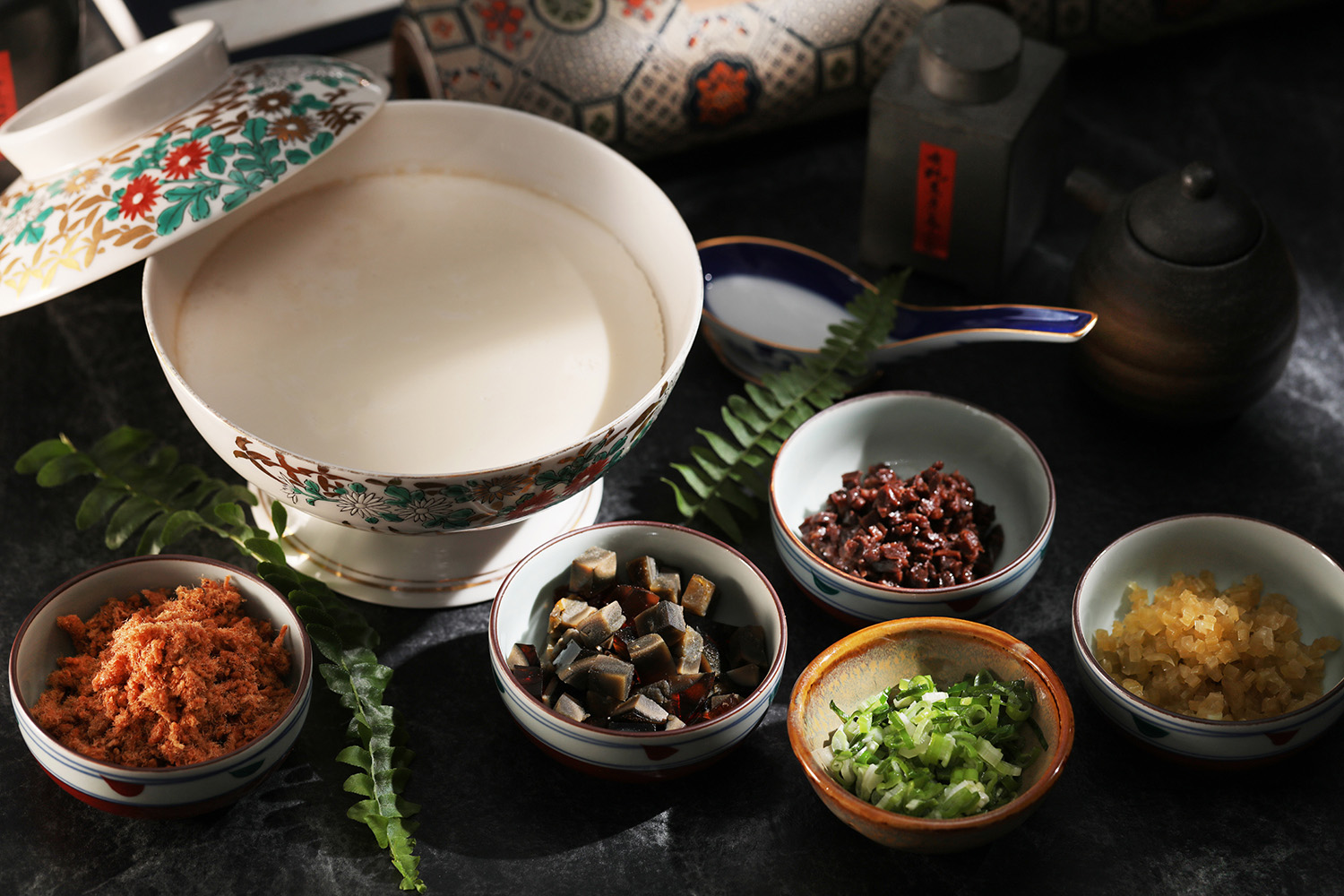 Handmade Organic Tofu.
Hand-processed tofu made th...
Hand-processed tofu made the traditional way from organic soy beans, accompanied by preserved century egg (pidan), Gongguan hot pickled mustard tuber (zha cai) and minced green onion oil.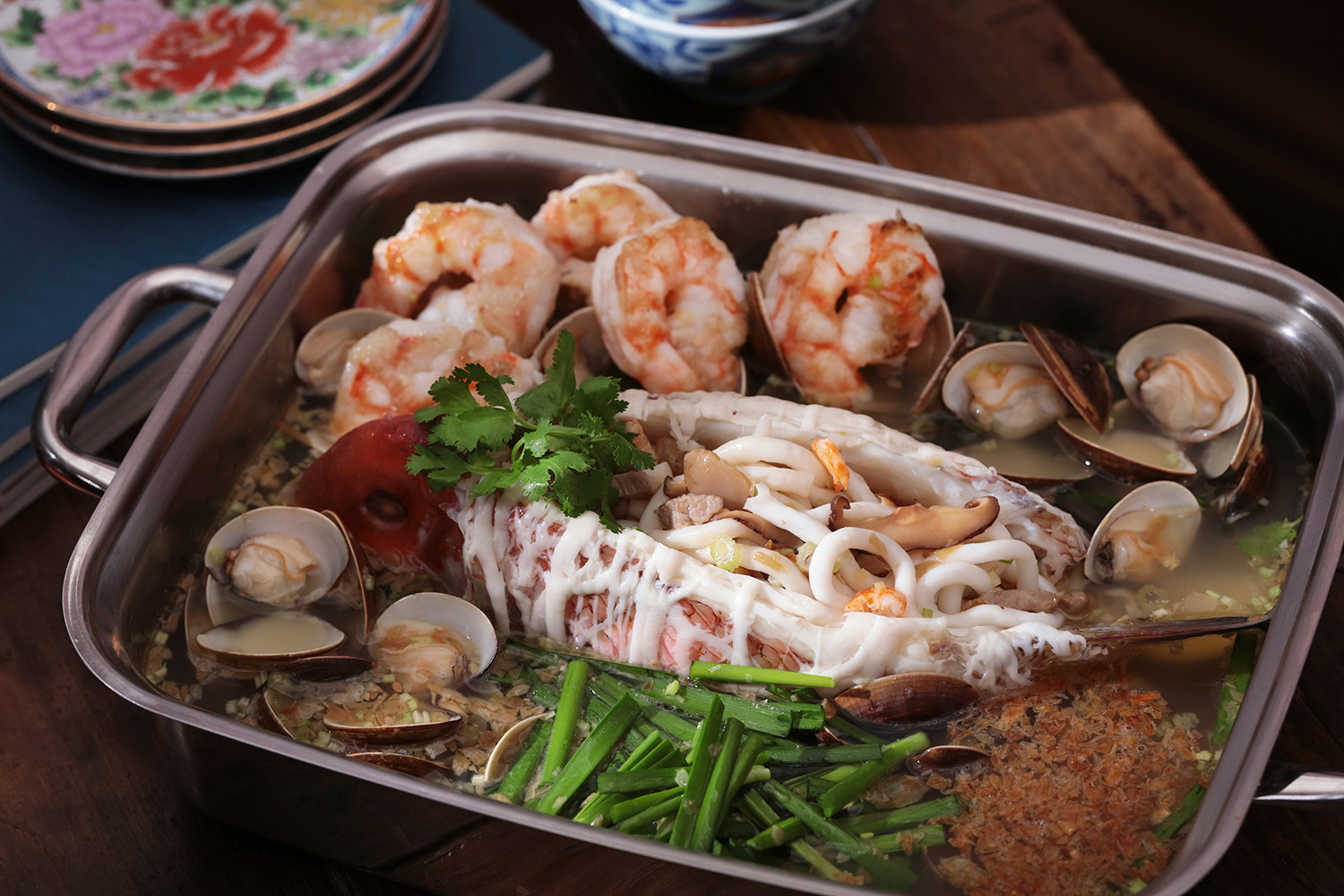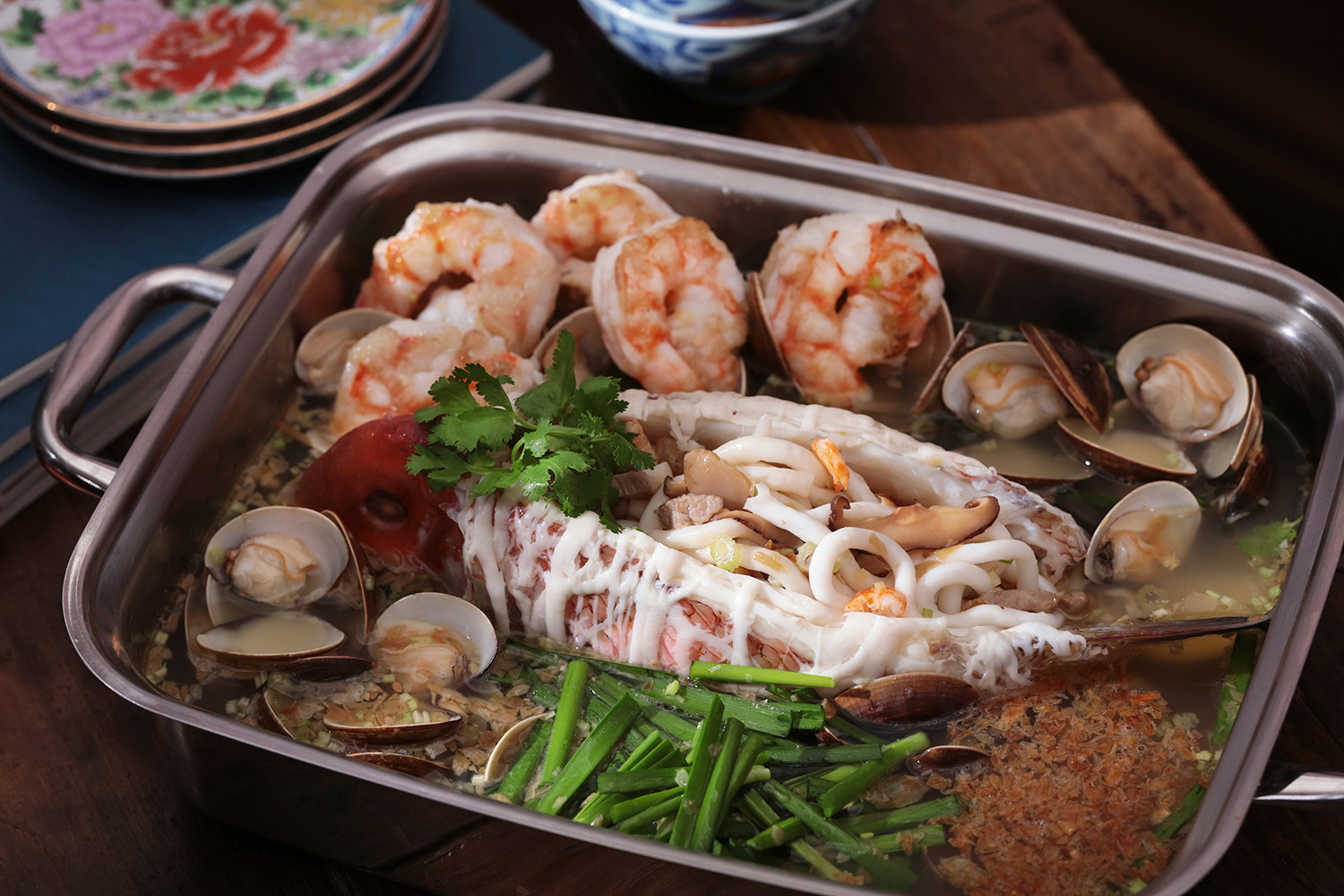 M&S Special Fish
Shanhai Seafood House class...
One of Mountain and Sea House signature dish. The same day the top earners Keelung Down to now flow boneless fish, stuffed mushrooms, the wood, the traditional Mi Taimu Taiwan, Penghu out there full of sun dried shrimp, leek and clam extract umami SPA, Penghu prawns and so on. Pot full of flavor and tradition of the old flavor combination as the preferred gourmands.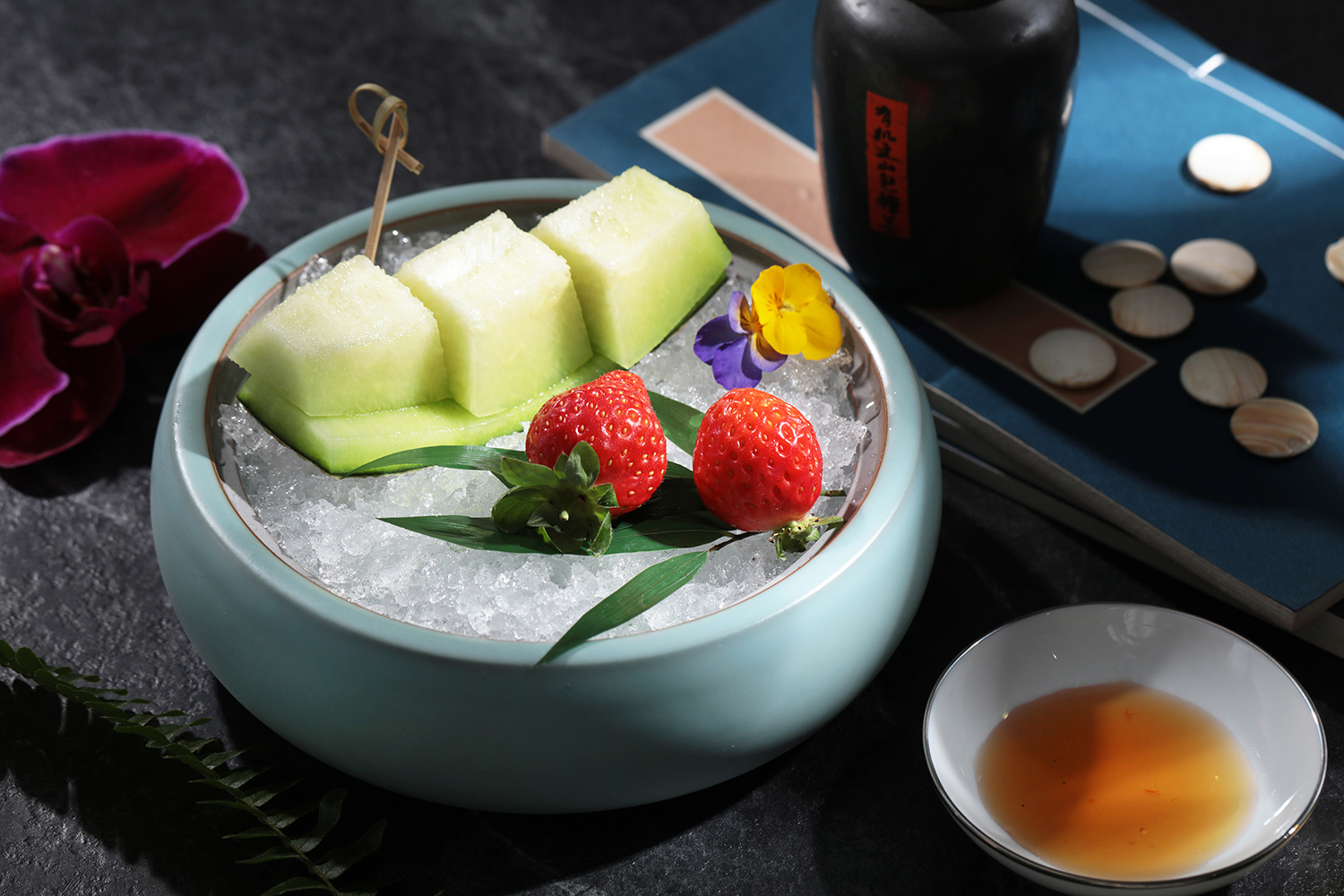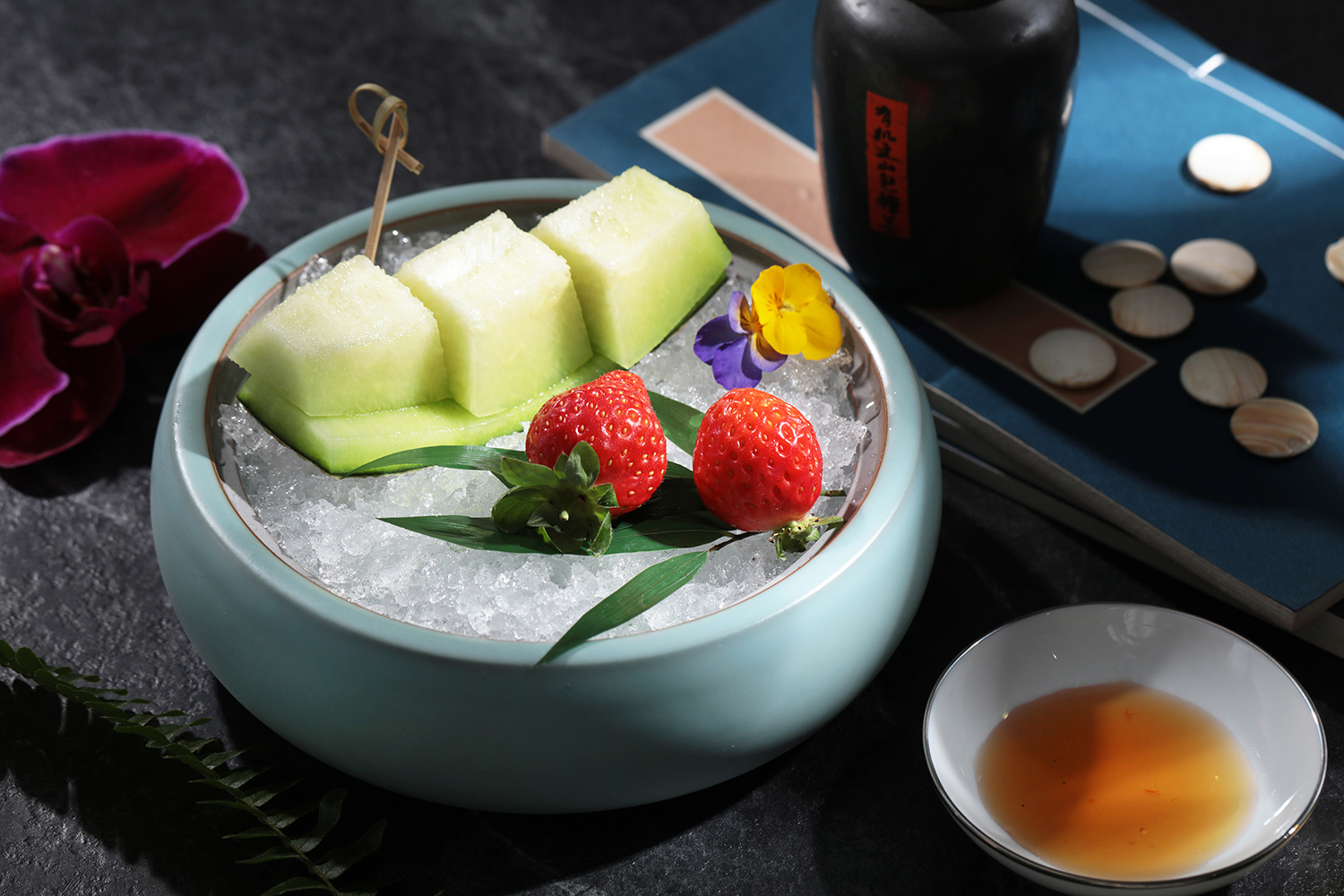 Taiwan Organic Fruit Platter
A selection of the choicest...
A selection of the choicest organic, seasonal fruits from across Taiwan.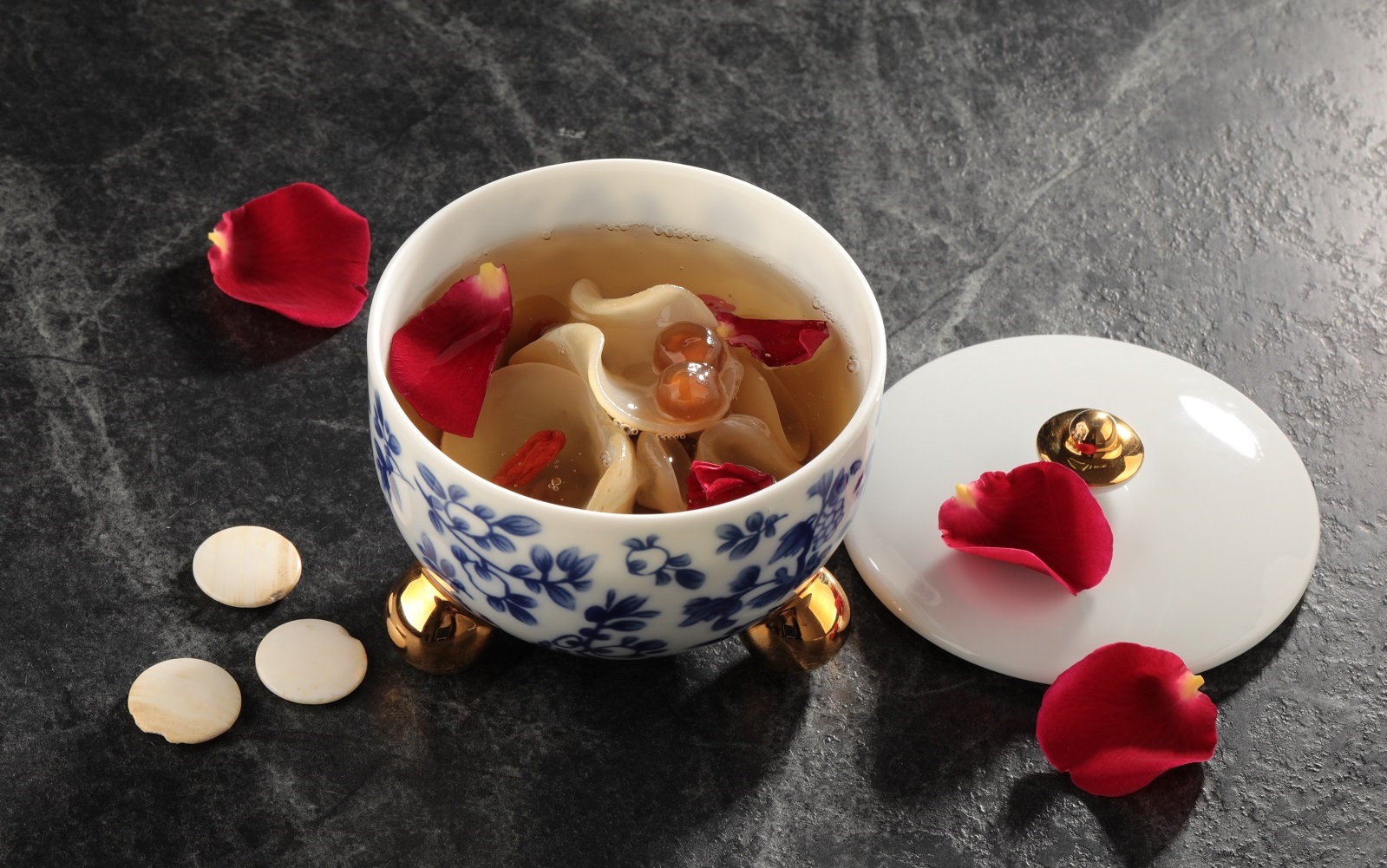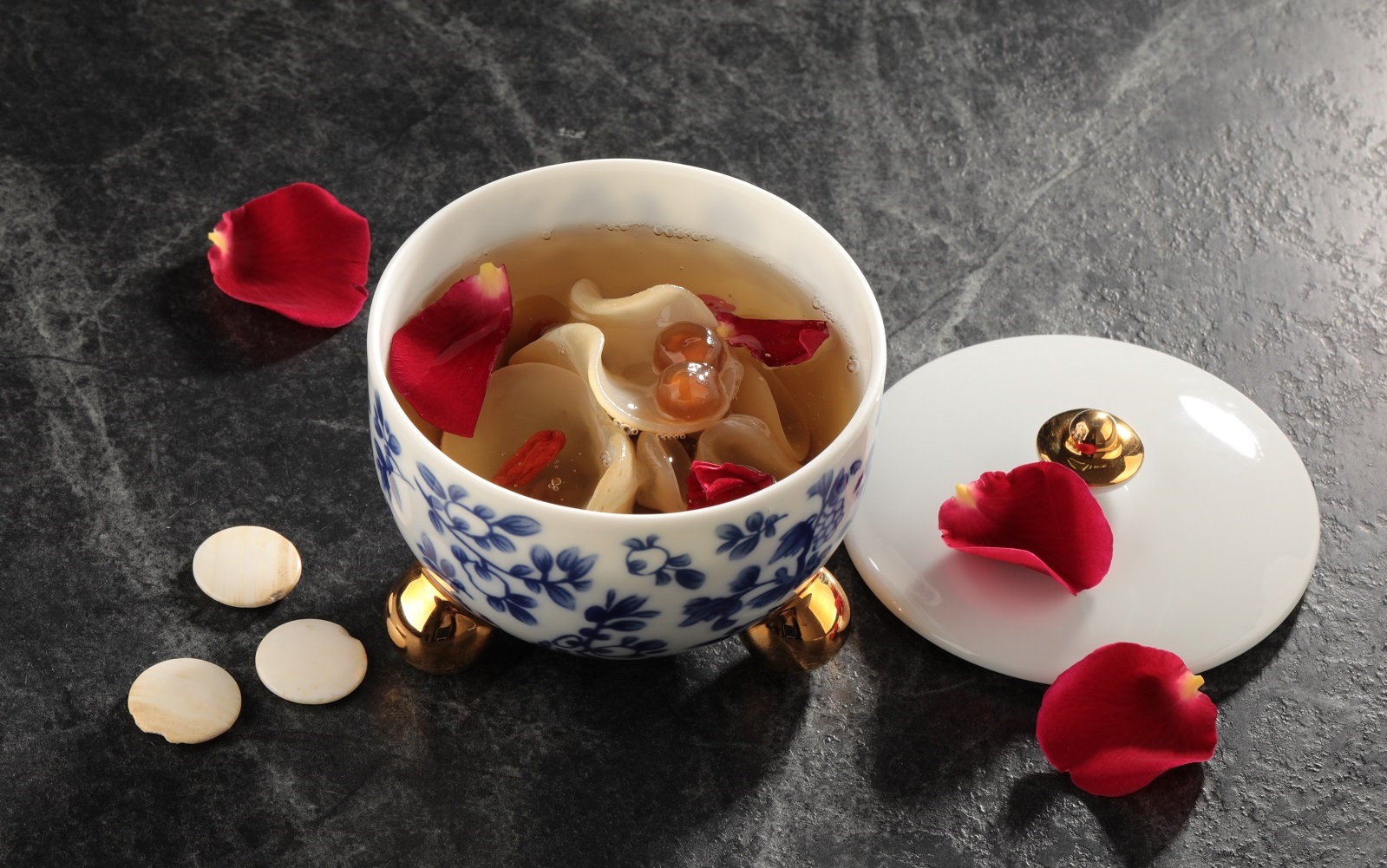 Oriental Beauty Tea with White Fungus and Honey Pearls
Specially selected Hsinchu ...
Specially selected Hsinchu Premium Organic Oriental Beauty Tea is cold-brewed for 12 hours to extract the unique floral, fruity aroma of the Oriental Beauty Tea, to which homemade white fungus extract- gelatinous from long periods of boiling- is added, resulting in a velvety smooth texture and a fragrant tea that is elegant and refreshing.
Additionally, smooth, tender, and thick Milk Tea fungus and chewy handmade pearls with homemade Earl Grey honey syrup are added along with fragrant organic rose, creating rich layers of smell and taste; this is a beauty nourishing product with ladylike charm and charisma!
This set of tableware and dishes are for reference only.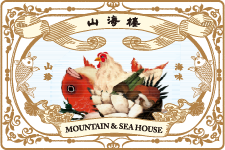 Address
No.94, Sec. 2, Ren'ai Rd., Zhongzheng Dist., Taipei City 100, Taiwan
Mountain and Sea House Popiah Feast
NT$ 16,800+10% for 6 persons
Smoked Bonito Tartare

Oyster Fritter

Drunken Lobster Seafood Platter

Fried Red Yeast Tomahawk Pork Chop

Mountain and Sea House Assorted Filling Platter

Handmade Organic Tofu.

M&S Special Fish

Taiwan Organic Fruit Platter

Oriental Beauty Tea with White Fungus and Honey Pearls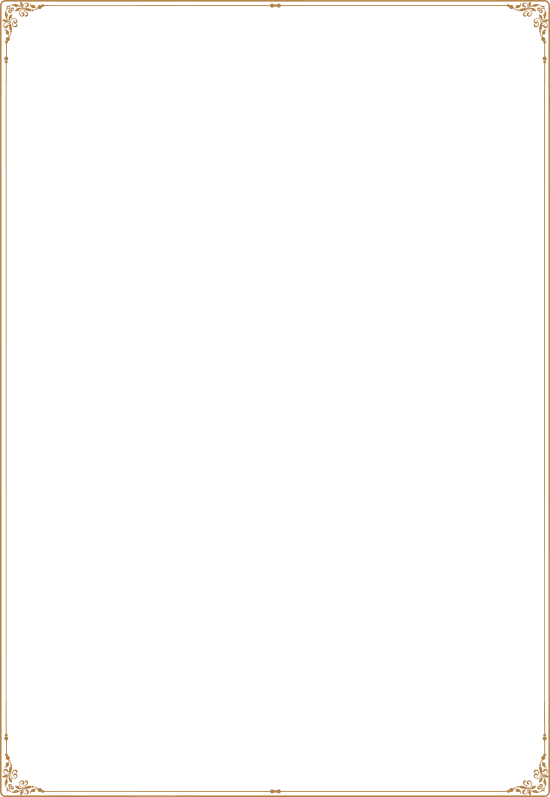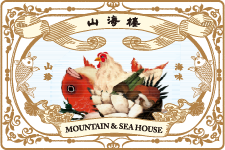 Mountain and Sea House
Address
No.94, Sec. 2, Ren'ai Rd., Zhongzheng Dist., Taipei City 100, Taiwan
facebook