Reserved Dishes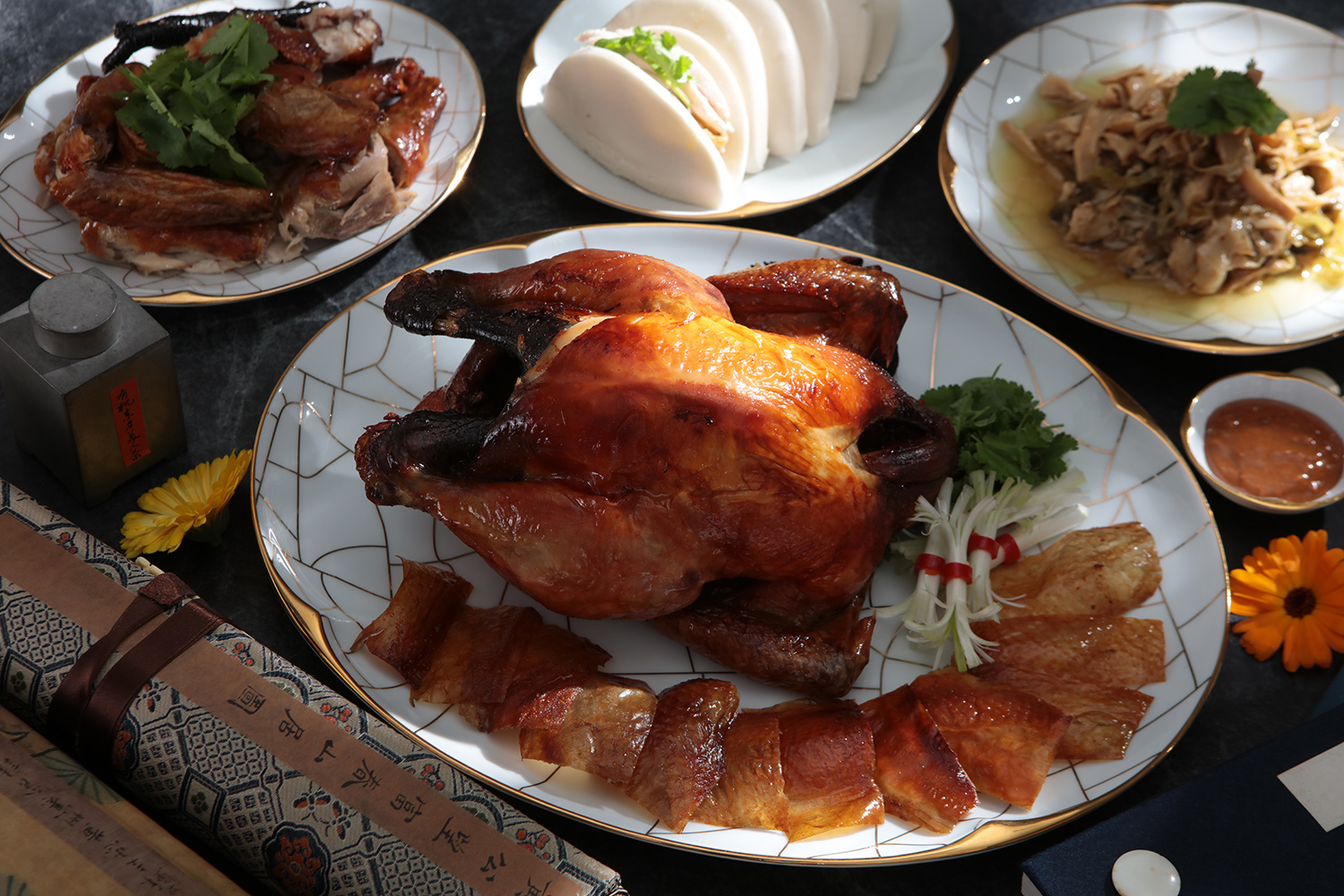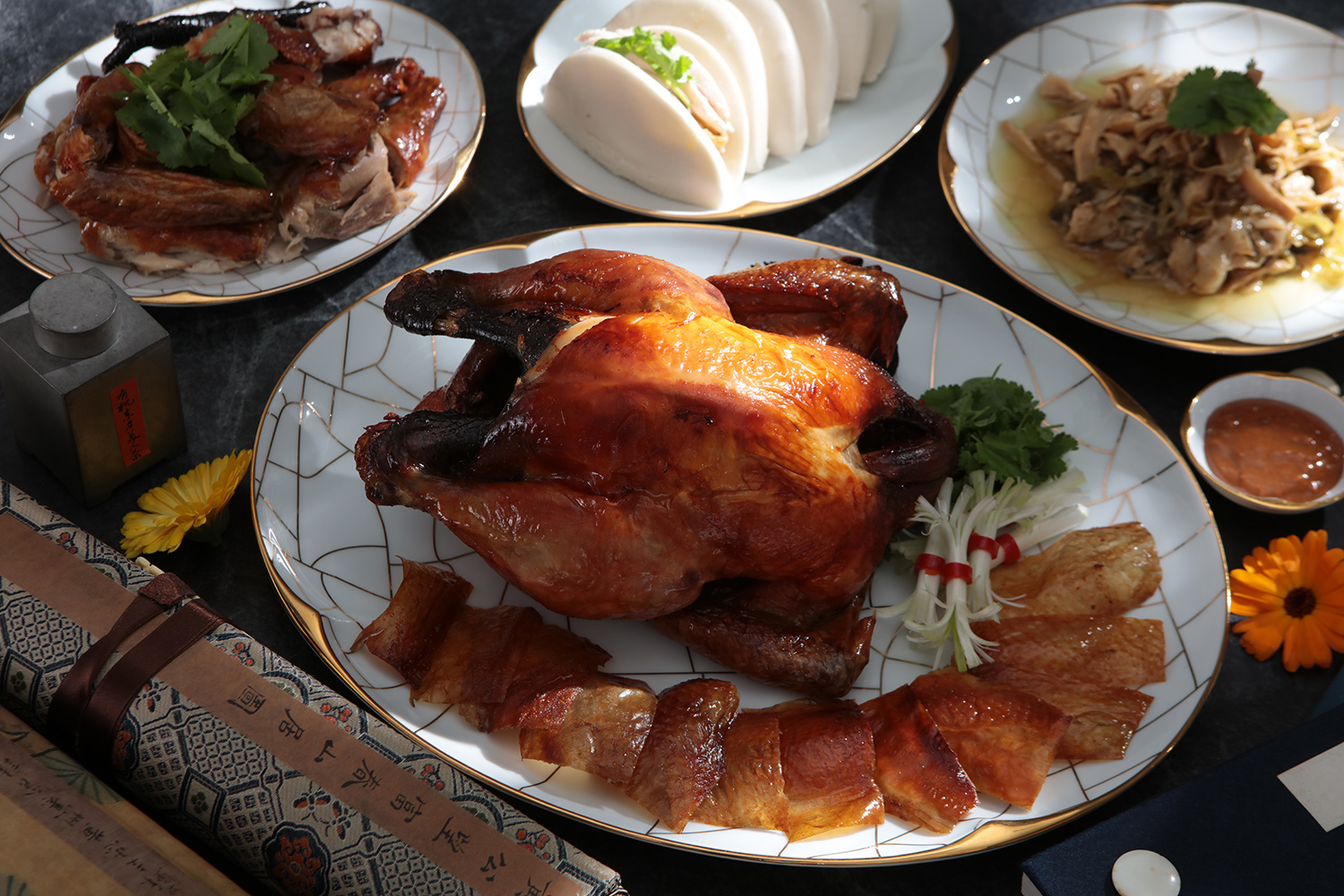 Crispy Roasted Chicken(two days in advance)
A dish served at Penglaige....
This is a signature dish from the famous Peng-lai-ge Restaurant, and we got the recipe from the master chef Huang De-shing. The roasted chicken can be enjoyed three ways: 1) you can bite into the meat of the chicken that was marinated first with fermented bean curd and then roasted; 2) you can savor the meat seasoned with the drippings from the roast chicken and add some crunchby eating it with sauerkraut; and 3) you can sandwich the meat, shredded bamboo shoots and sauerkraut in a steamed bun.
NT$ 2,880
three ways to eat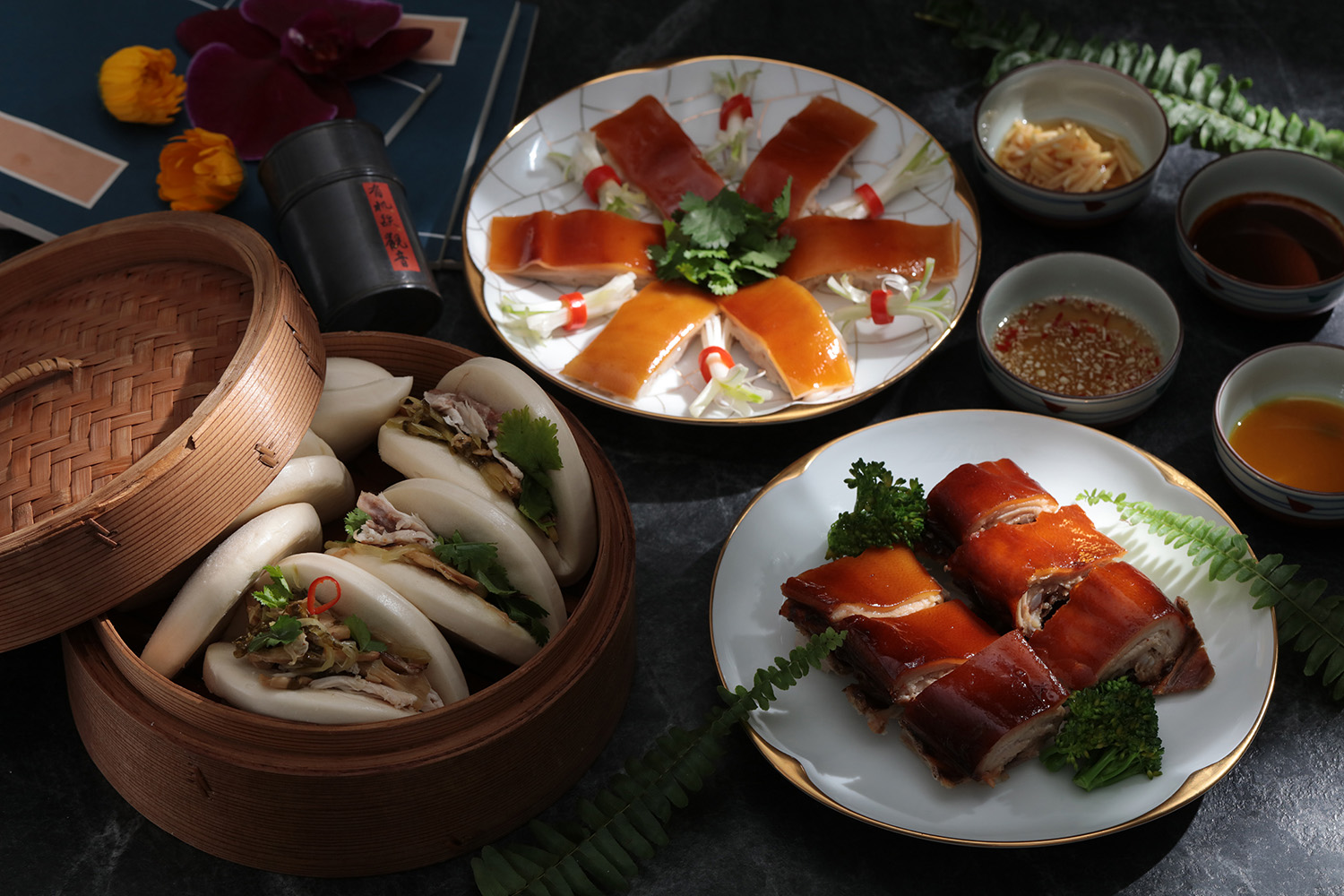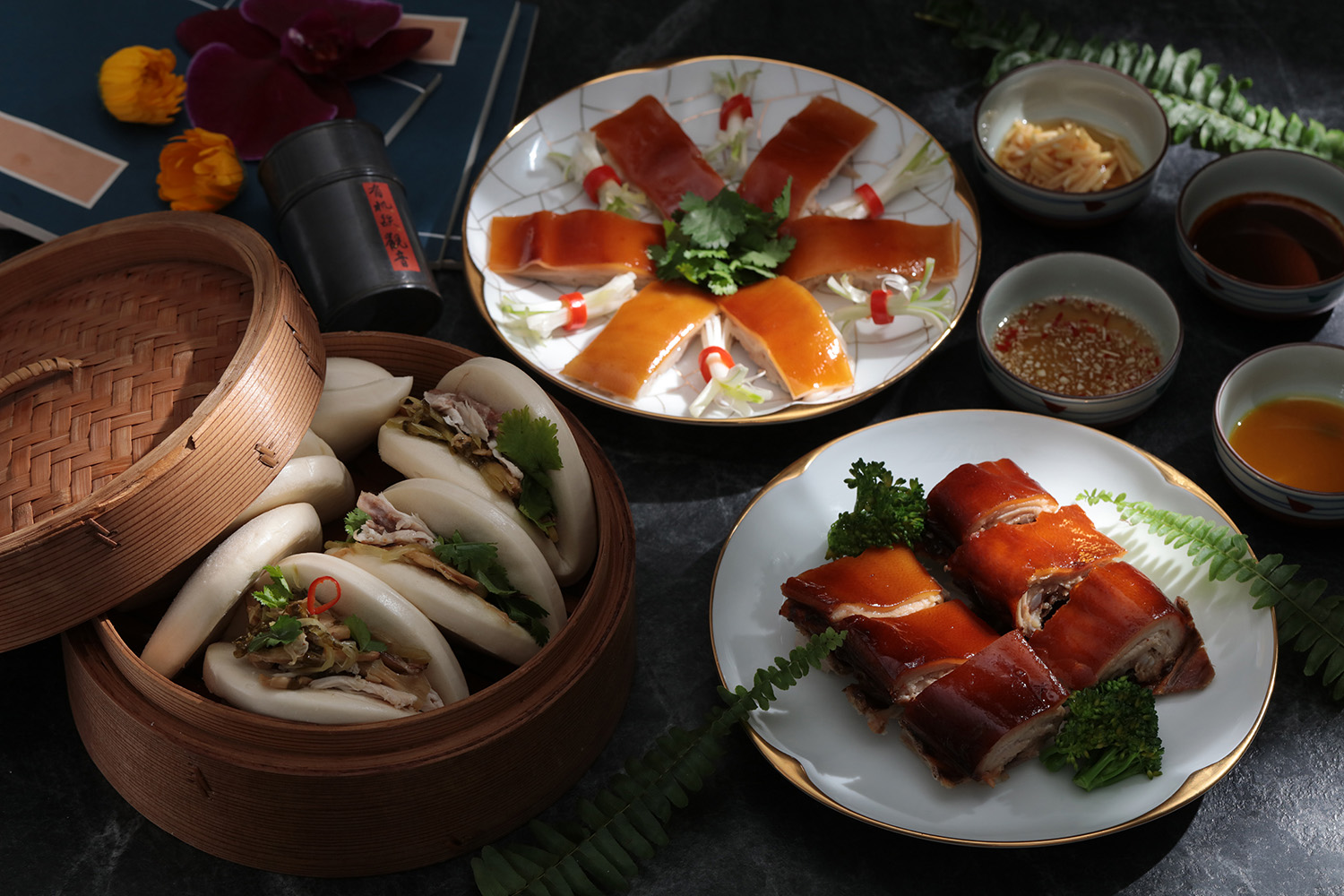 Suckling Pig(2 days in advance)
Master Te-Hsing Huang from ...
Master Te-Hsing Huang from Peng Lai Restaurants used mainly Fujian-style culinary skills, and this cuisine has not been made since Master Huang left Peng Lai Restaurants, as no one is willing to reproduce the complicated production process. When this cuisine reappeared, Master Huang said emphatically, "This cuisine has not been seen for more than 50 years"

This cuisine may be enjoyed in three ways, the first being the crispy pork skin.The second is the tender pork rib, and the third is stir-frying the remaining meat with pickled Chinese cabbage, and then serving it in steamed buns. There are four different flavors of sauces, including the western-style honey mustard, the lemon sauce similar to Japanese-flavor, the Taiwanese sweet sauce made of fermented flour, as well as the vinegar and garlic sauce for your selection. The diverse sauces also seem to represent the past glory of Dadaocheng with the fusion of different cultures.
NT$ 9,980 (whole one)
NT$ 6,560 (Half one)
NT$ 3,880 (one fourth)
three ways to eat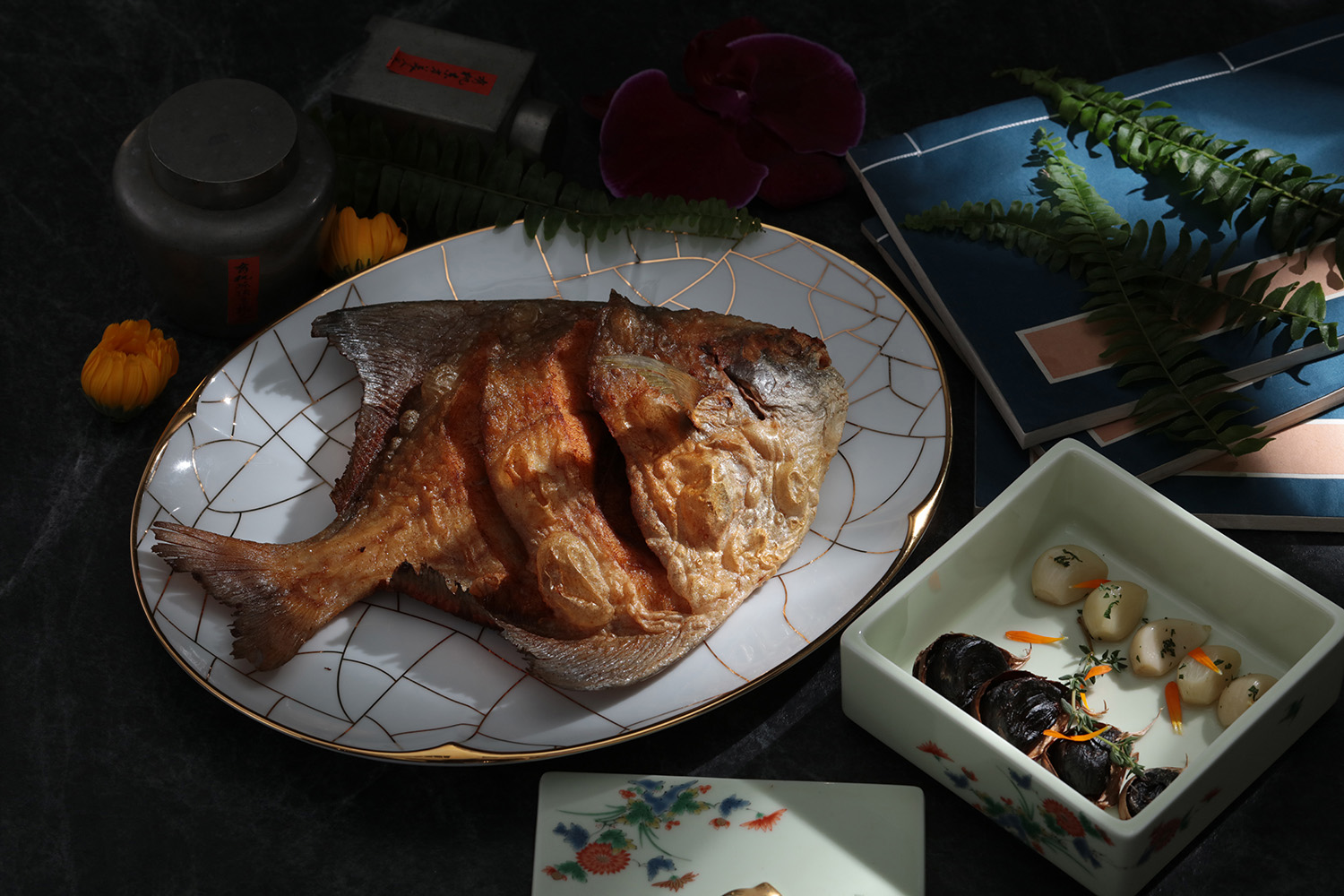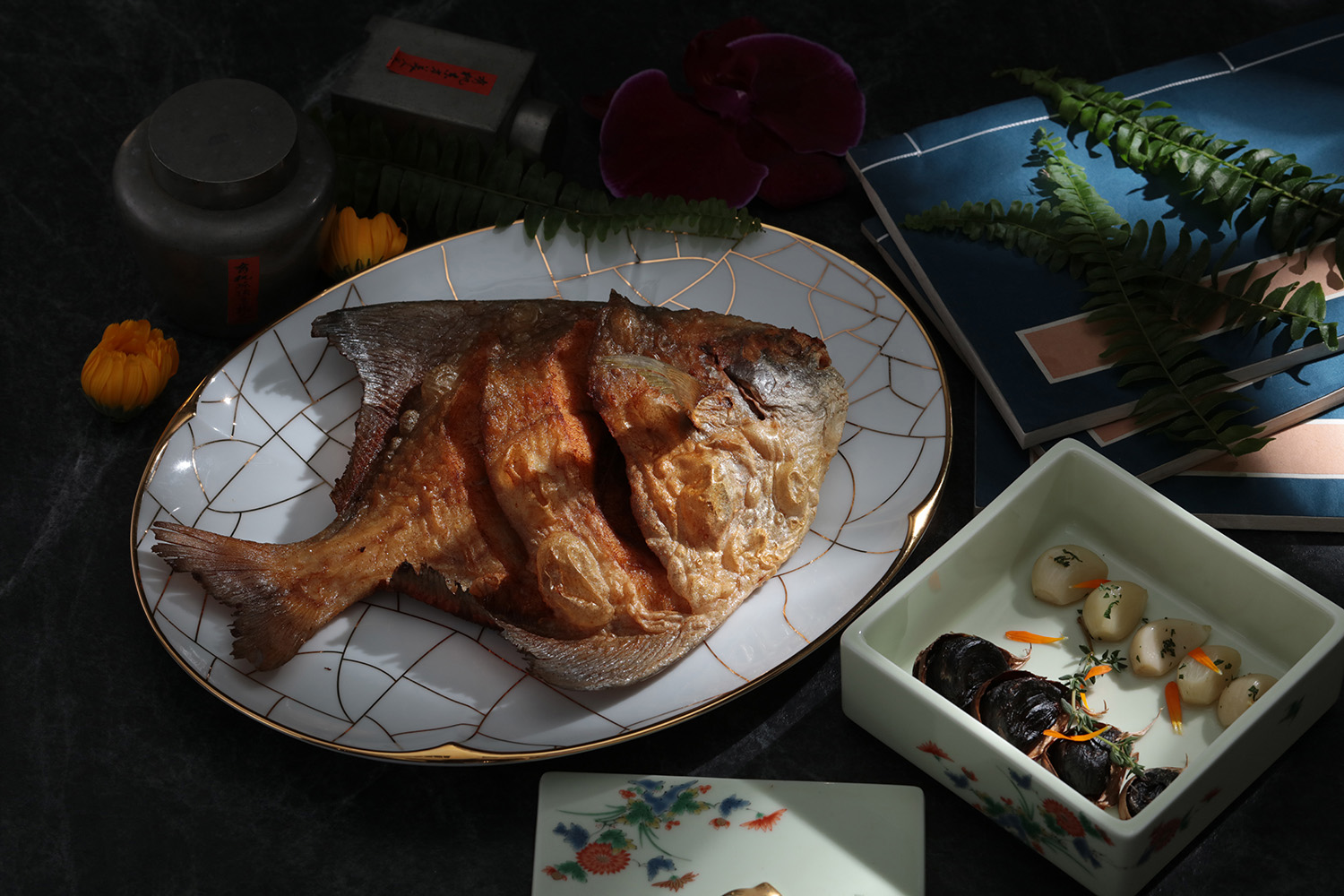 Crispy Pomfret(2 days in advance)
Master Te-Hsing Huang from ...
Master Te-Hsing Huang from Peng Lai Ge imparts the secret to ancient cuisine. The smoked fish uses an approach from the 1930s, a natural-drying method after the fish is cured using the chef's secret formula and then smoked with walnut wood.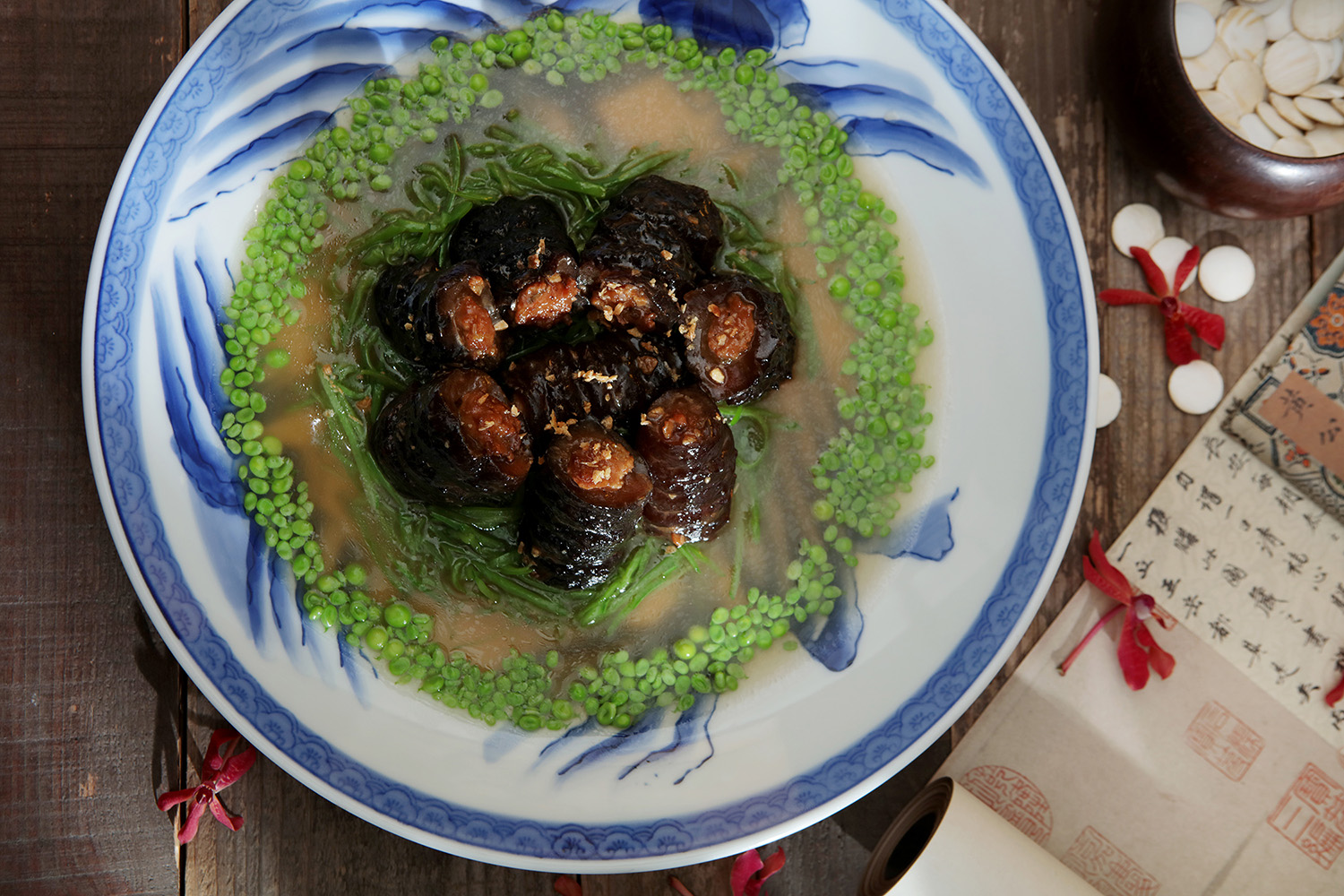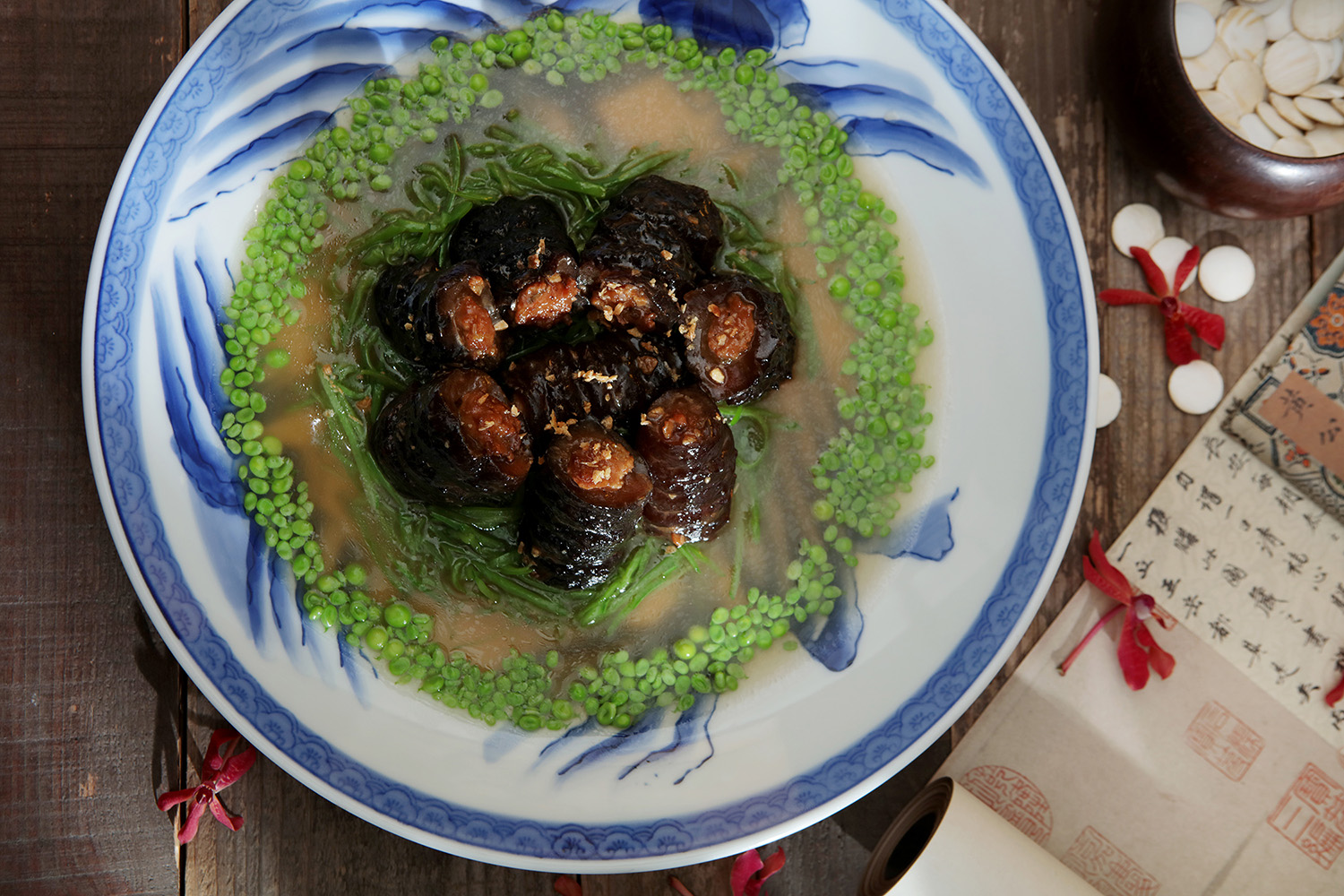 Sea Cucumber with Peas(two days in advance)
A famous dish of the renown...
This was the signature dish of the renowned restaurant, Bao–mei-lou, in Tainan during the 1930s. Sea cucumbers are placed in the center of the dish to resemble a fortress, with broth surrounding the sea cucumbers like a moat. Peas are sprinkled on the periphery to resemble an army closing in on the fortress of sea cucumbers. We simmer the sea cucumbers in chicken broth over a low fire with scallions for 70 minutes. When you bite into the sea cucumber, your taste buds will be tantalized by the sweetness of the shrimp paste wrapped inside. (This dish needs to be ordered two days in advance.)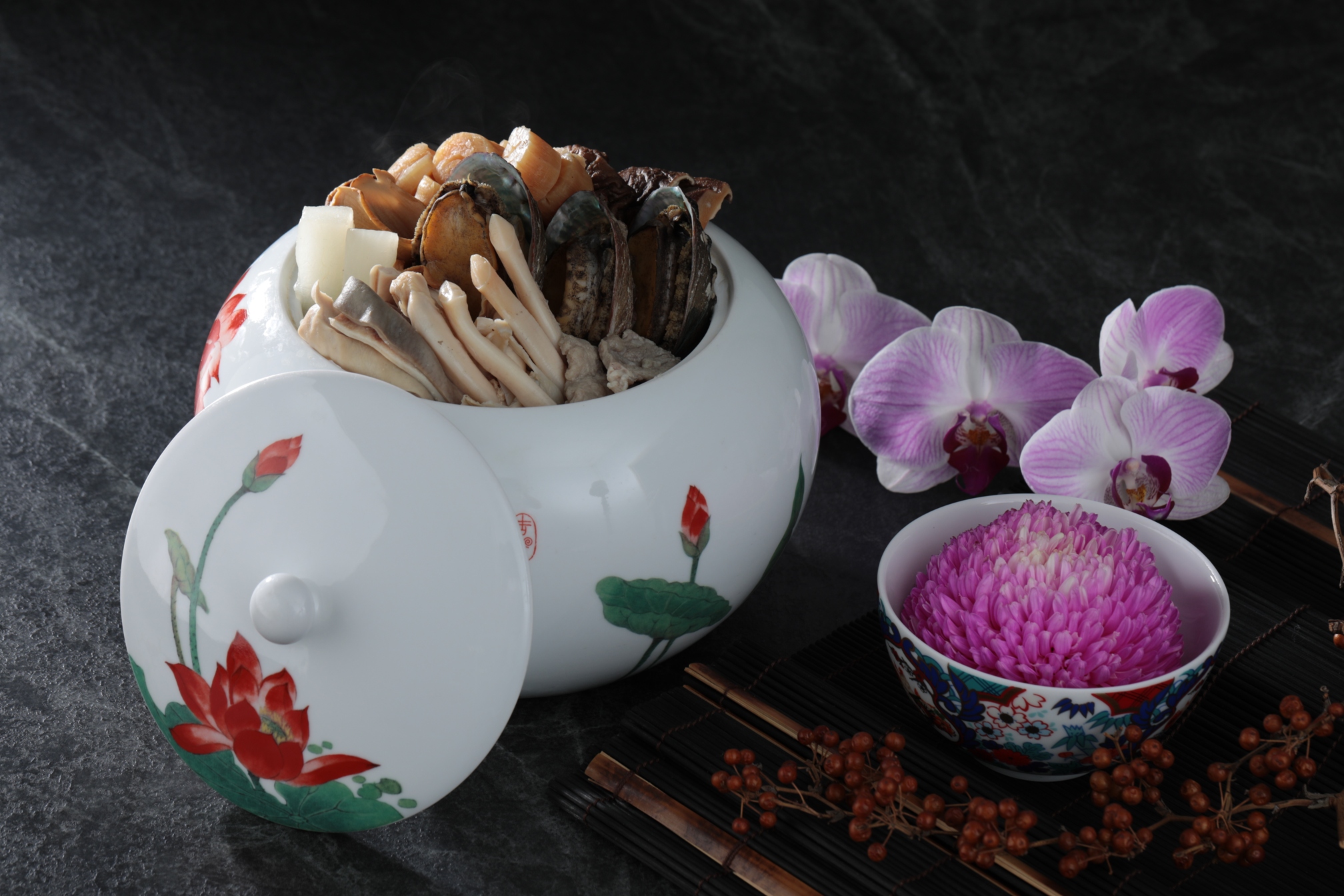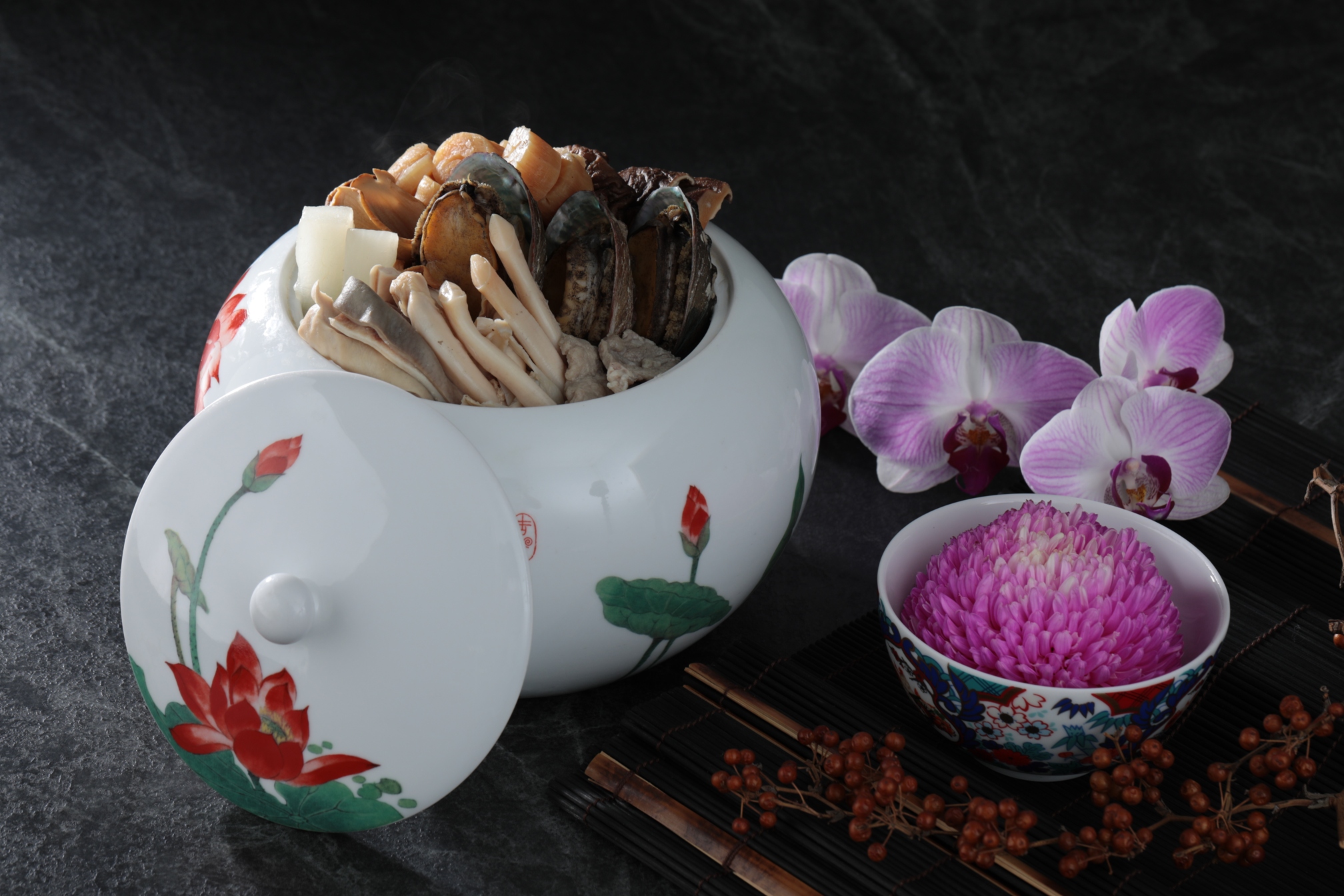 Soup with Four Precious Ingredients (2 days in advance)
A whole free-range chicken ...
A whole free-range chicken is stewed for two hours with seasonal turnips, pork tripe, scallops and log-cultivated mushrooms. All the aromatic and sweet essence of the food ingredients are concentrated in one pot, which is then garnished with abalone and solen.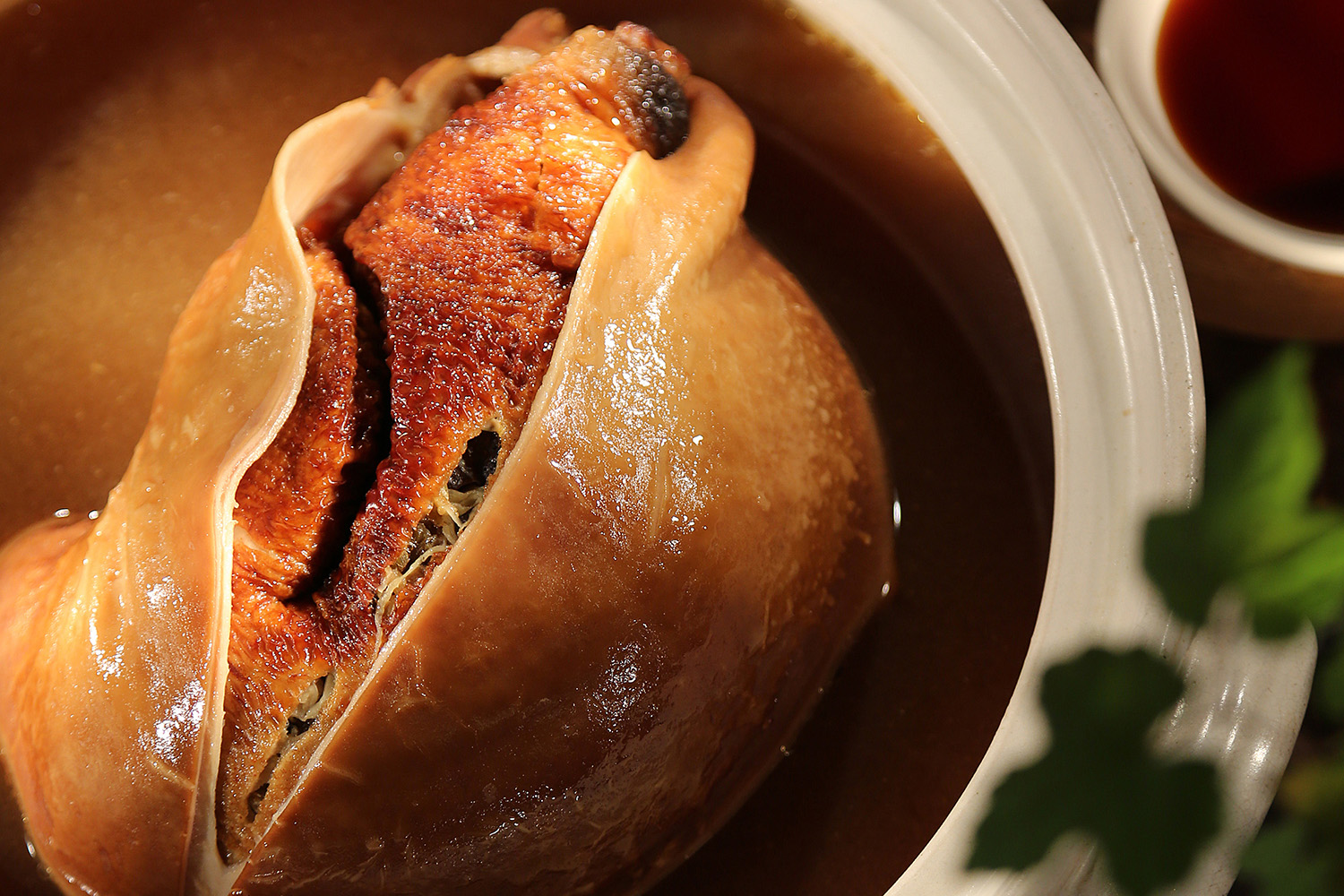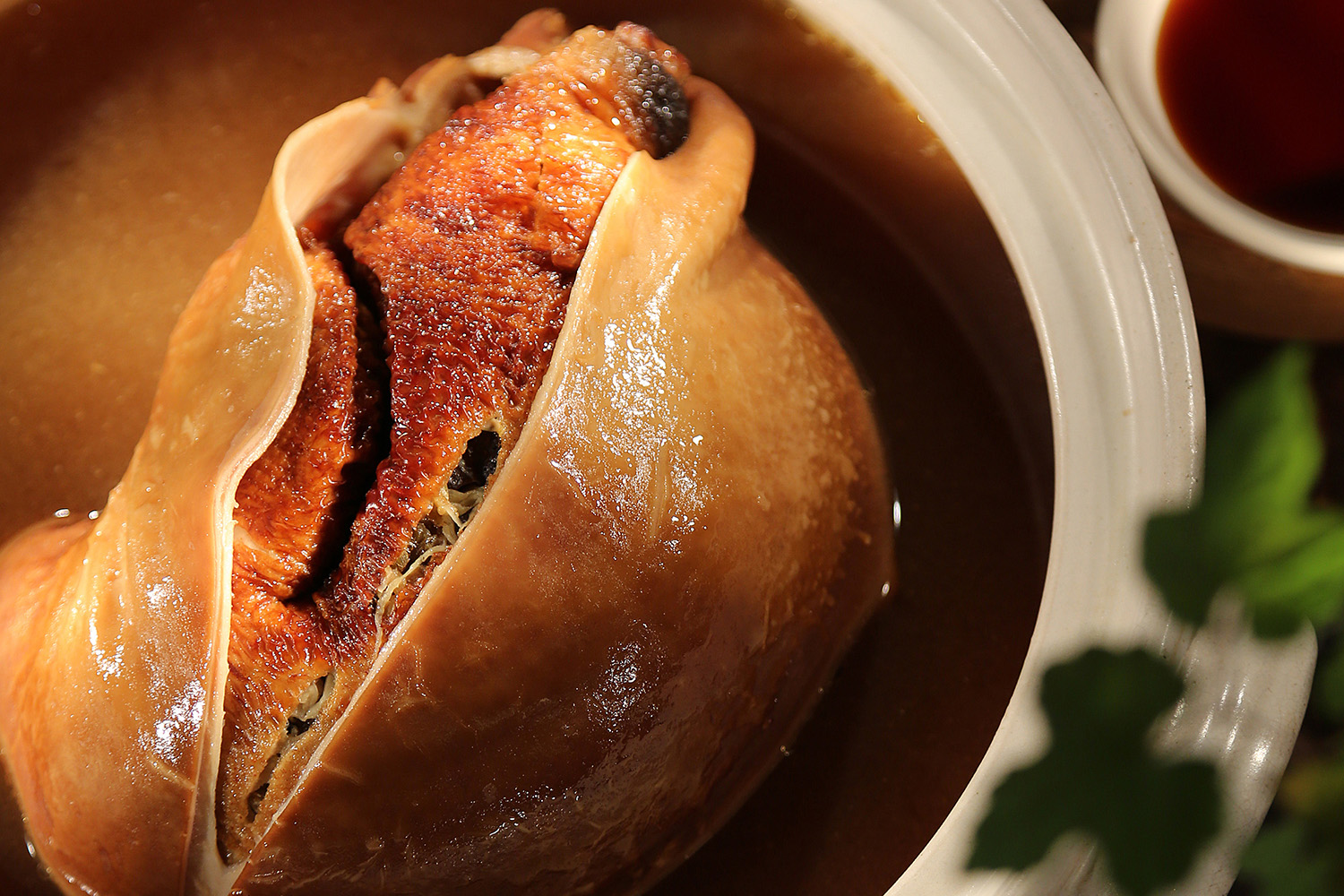 Whole Chicken Cooked in Pork Stomach(two days in advance)
The Taiwanese version of Ha...
The Taiwanese version of Haggis: free-range chicken, carefully deboned and stuffed by hand with a mixture of shredded bamboo shoot and shiitake mushrooms, bundled in pork stomach and stewed by our highly-skilled chefs.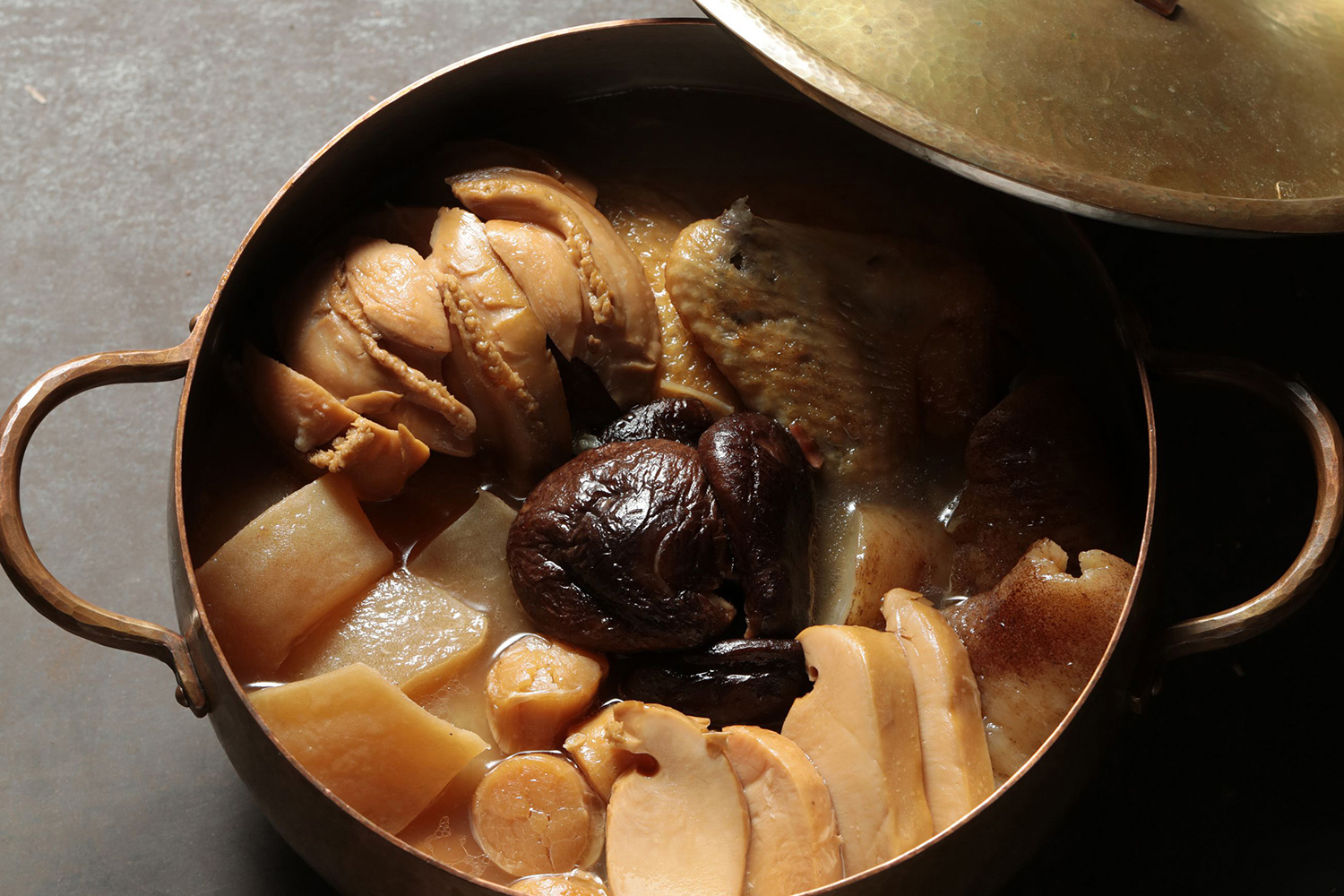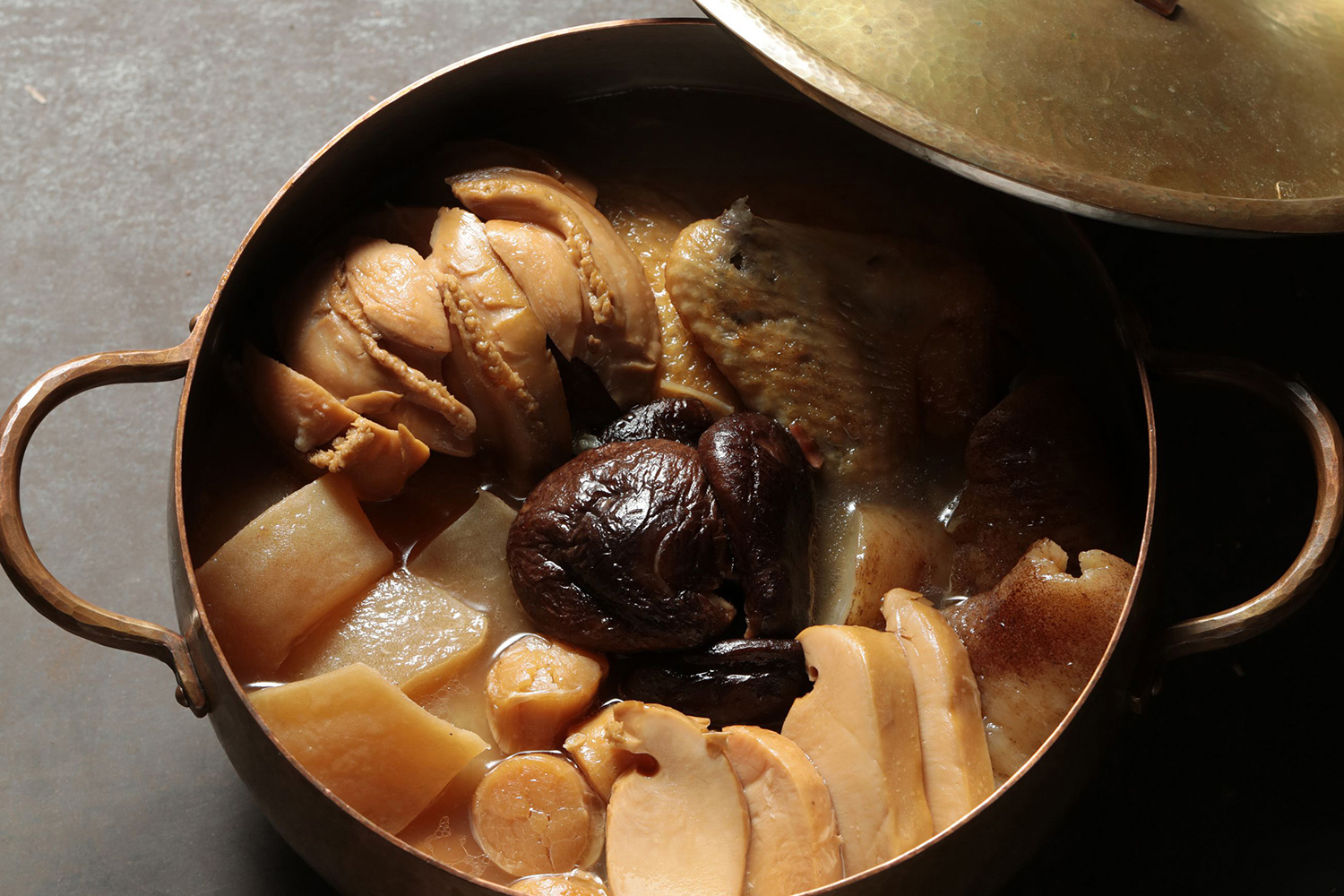 First Grade Treasure Pot(7 days in advance)
Inherited by Master Te-Hsin...
Inherited by Master Te-Hsing Huang from Peng Lai Restaurants, this is a banquet cuisine from the '20s with sophisticated handmade procedure. First, cherry valley duck is cooked with Chinese cabbage at low-temperature for 12 hours to extract the essence, and then cooked for a further 5 hours by adding it to the broth stewed using Jinhua ham and wild fish vertebra.Finally, top grade food ingredients such as abalone, dried sea cucumber, Hokkaido scallops, thick mushrooms grown on logs and pork tendons are added to steam-cook for two hours. The taste of the soup is aromatic with multiple layers.
This set of tableware and dishes are for reference only.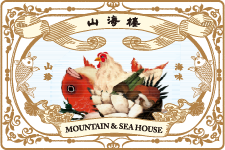 Address
No.94, Sec. 2, Ren'ai Rd., Zhongzheng Dist., Taipei City 100, Taiwan
Reserved Dishes
Crispy Roasted Chicken(two days in advance)

three ways to eat

Suckling Pig(2 days in advance)

three ways to eat

NT$ 9,980 (whole one)

NT$ 6,560 (Half one)

NT$ 3,880 (one fourth)

Crispy Pomfret(2 days in advance)

Sea Cucumber with Peas(two days in advance)

Soup with Four Precious Ingredients (2 days in advance)

Whole Chicken Cooked in Pork Stomach(two days in advance)

First Grade Treasure Pot(7 days in advance)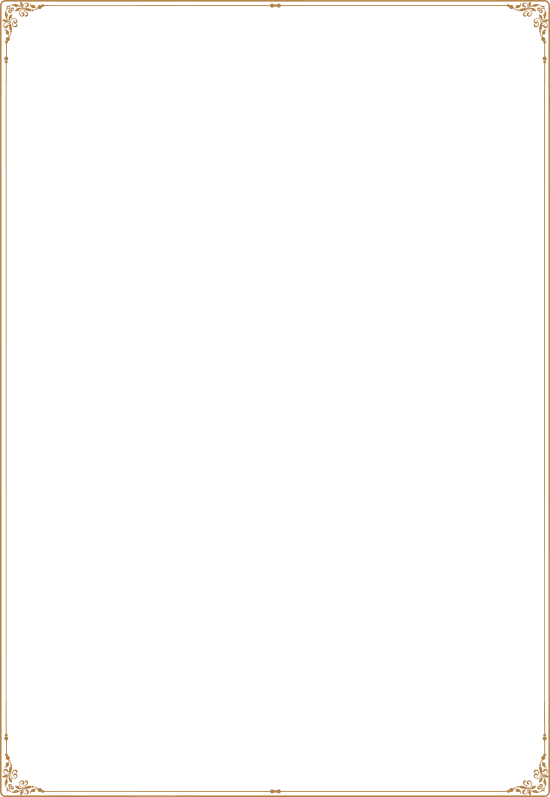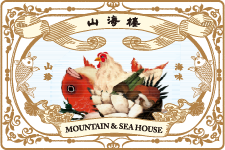 Mountain and Sea House
Address
No.94, Sec. 2, Ren'ai Rd., Zhongzheng Dist., Taipei City 100, Taiwan
facebook