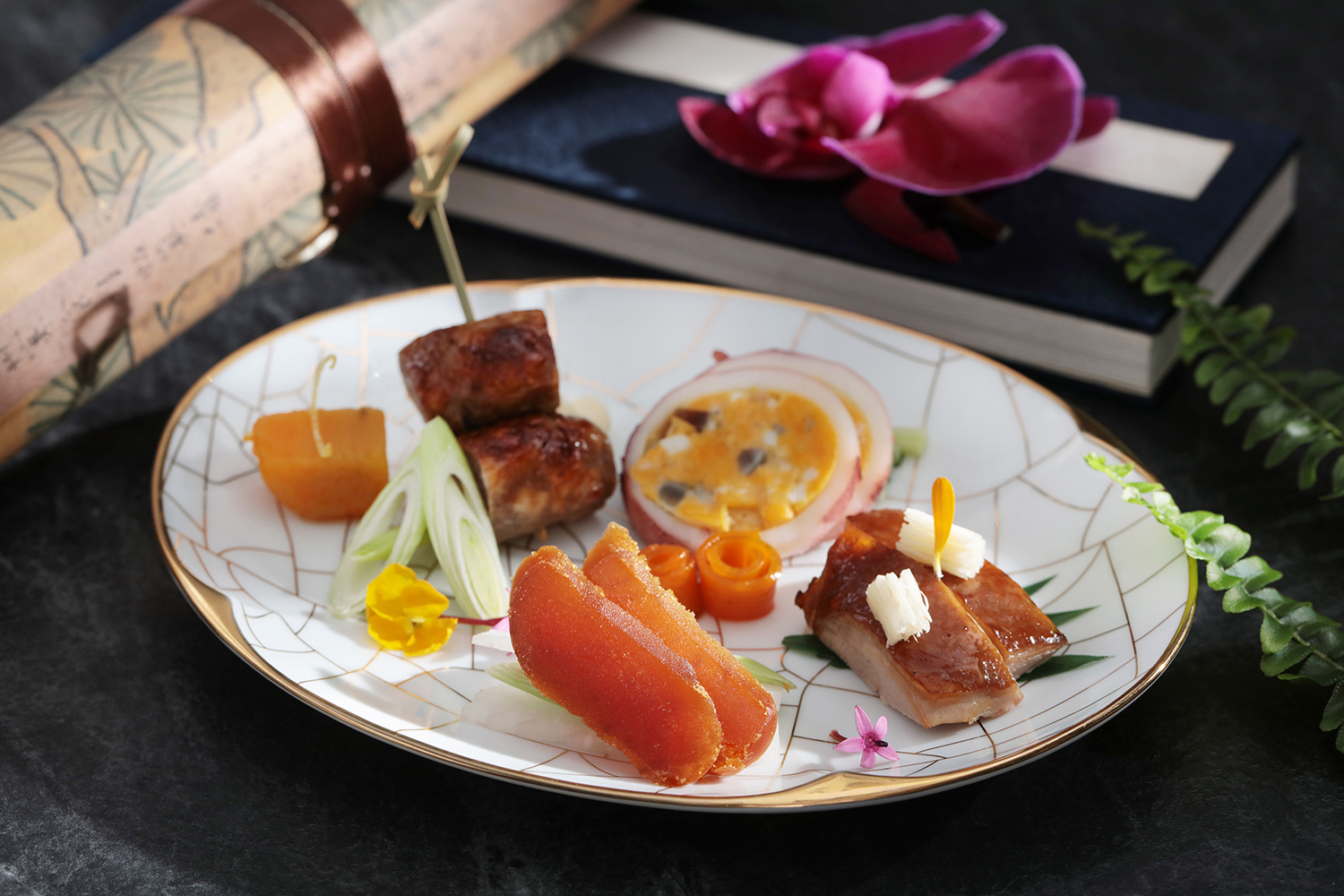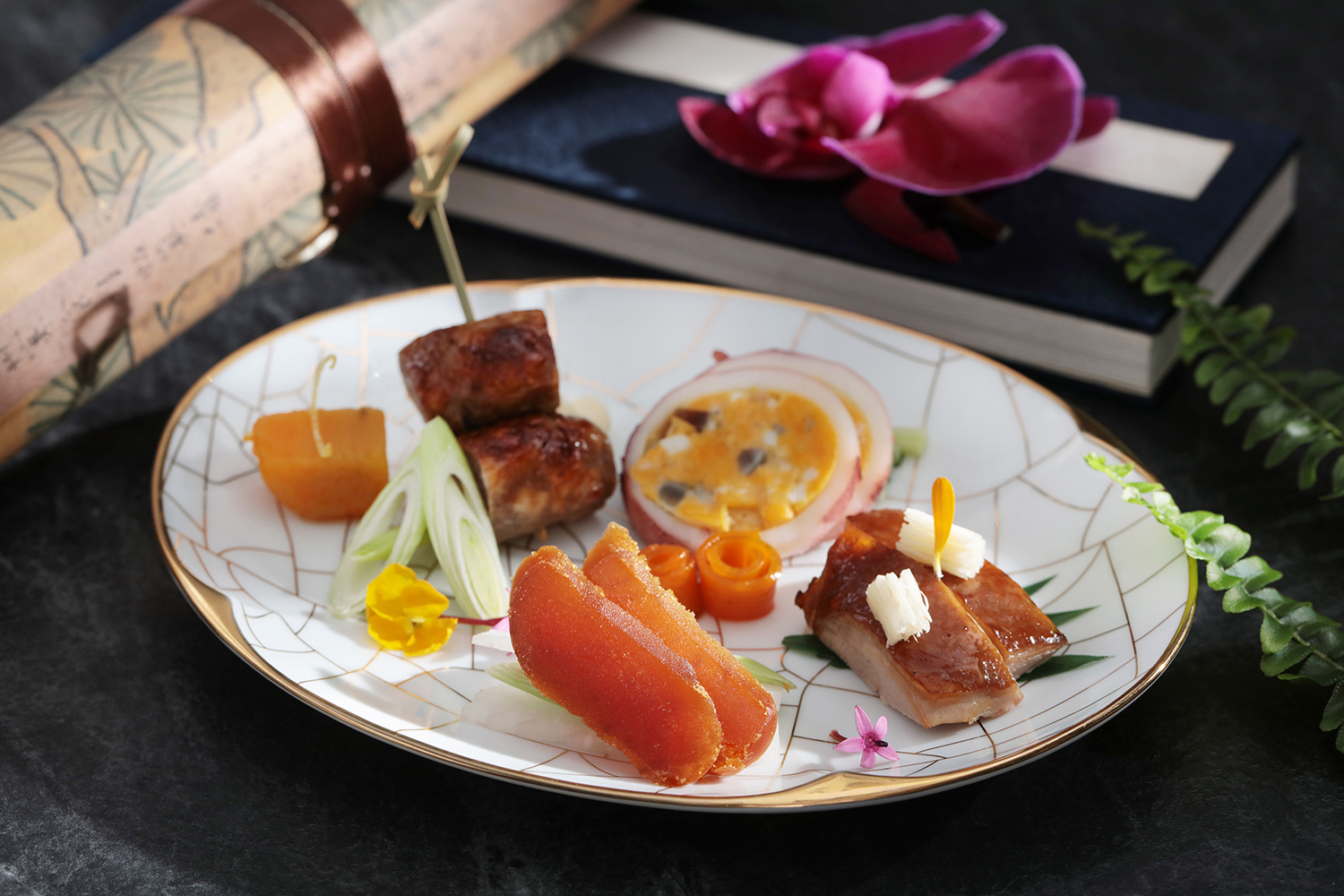 Chef's Special
It includes Sugar Can Smoke...
It includes Sugar Can Smoked Chicken, Additive-free Chinese Sausage, Three-color Egg & Squid Roll, Freshly Baked Mullet Roe, Wild Abalone Stewed in Tana Spice.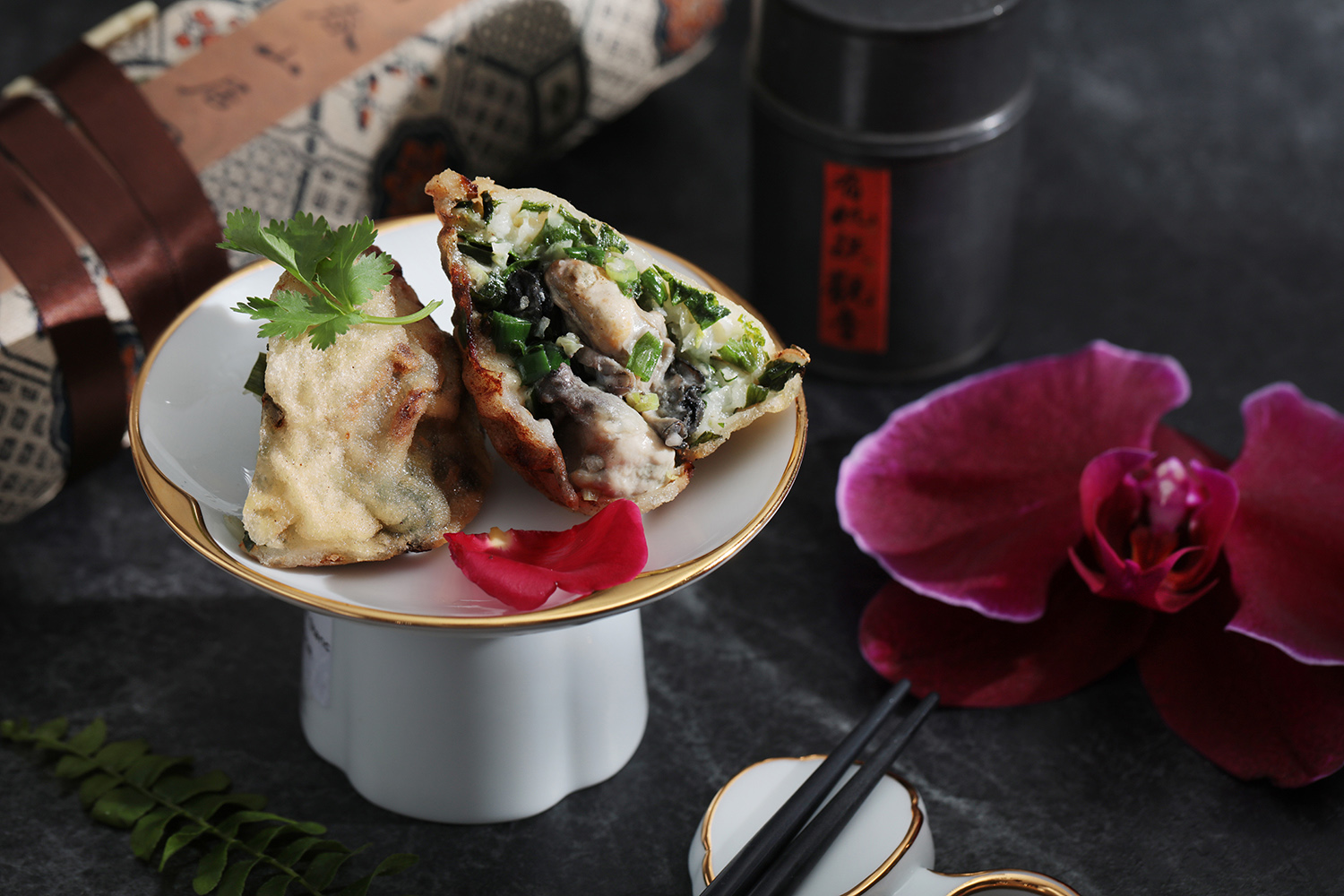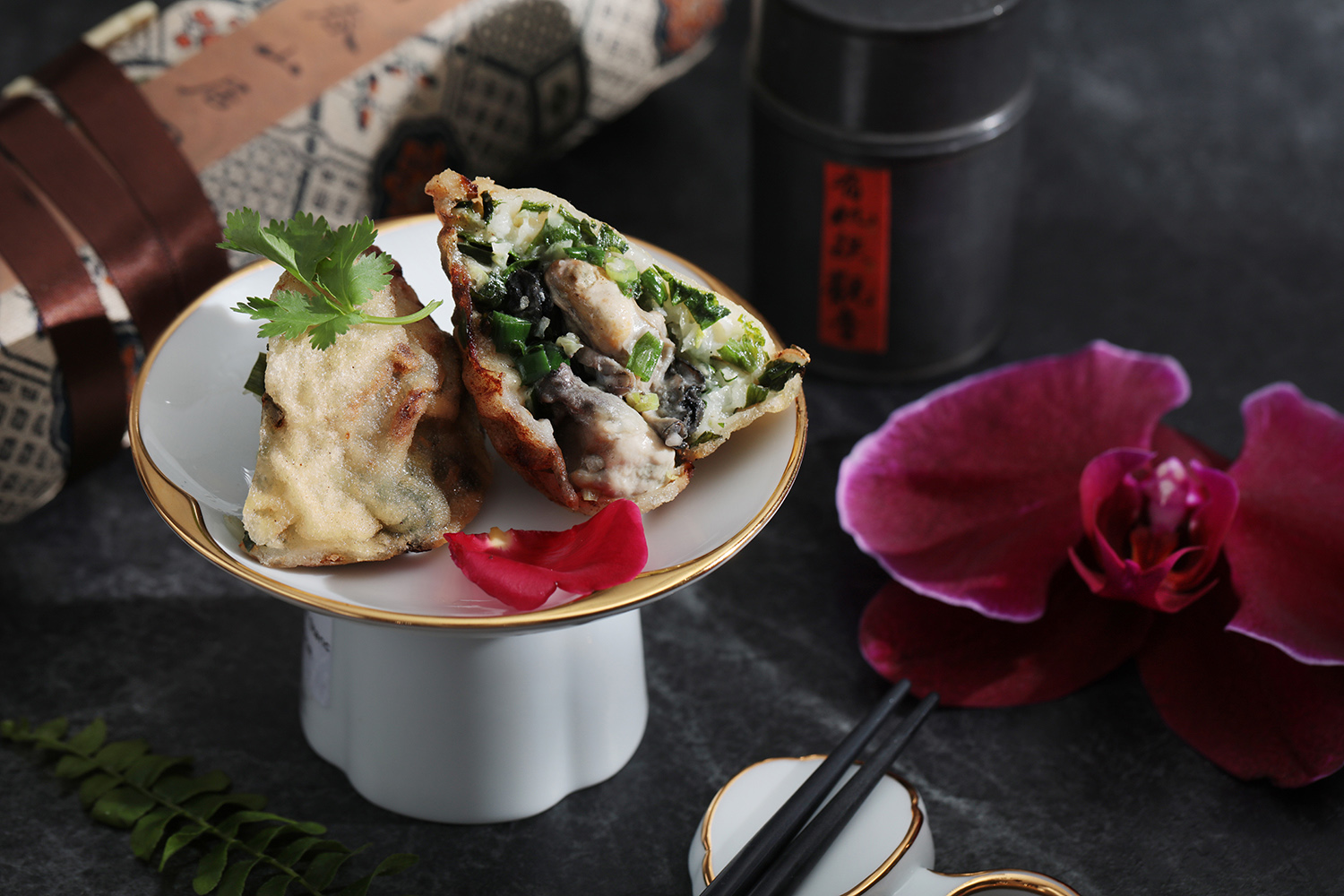 Oyster Fritter
From Tainan Anping Harbor, ...
From Tainan Anping Harbor, Uncle A-Xiang's secret method of stuffing Fresh Waisanting Sand Bar oyster with four kinds of vegetables and shredded pork. Every order is fried fresh to assure freshness.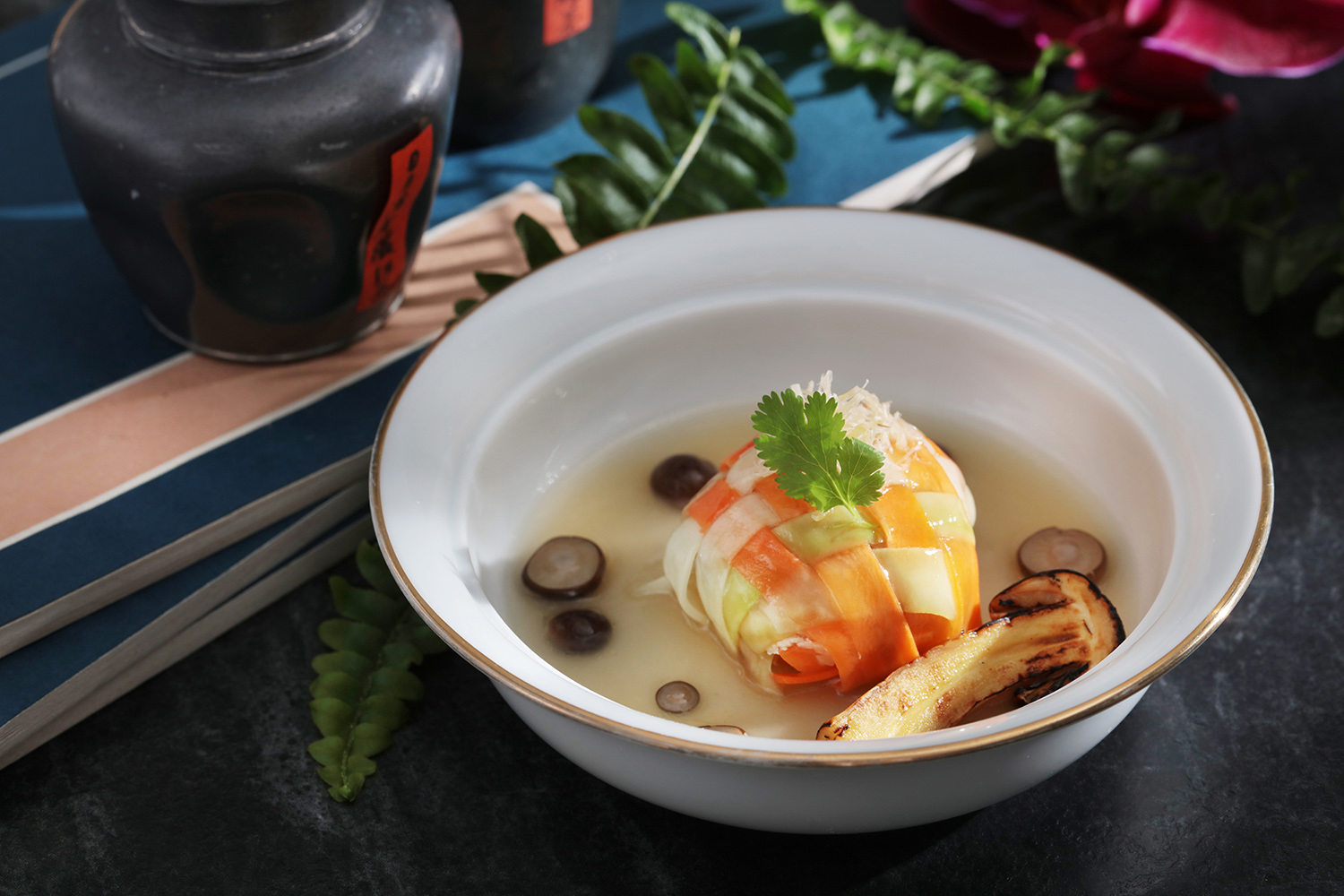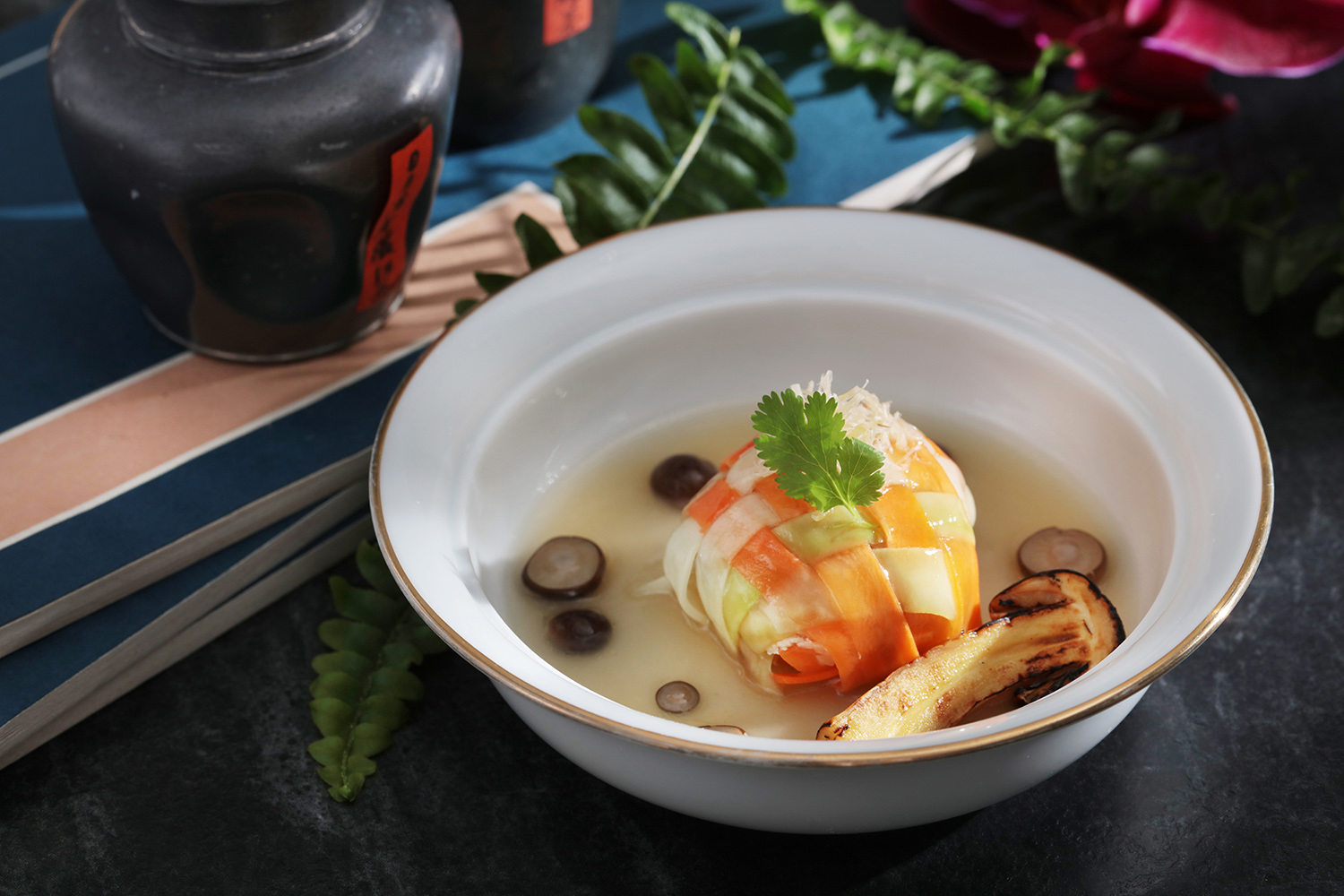 White-Flowered Gourd
Self-cultivated organic whi...
Self-cultivated organic white-flowered gourds and organic carrotsfrom the farm are interwoven to form the crisscross pattern, stuffed with black pork and various types of mushrooms, including Brazilian mushrooms, king trumpet mushrooms and oyster mushrooms.The dish is completed by sprinkling chicken broth at the end in order to offer a refreshingly charming taste.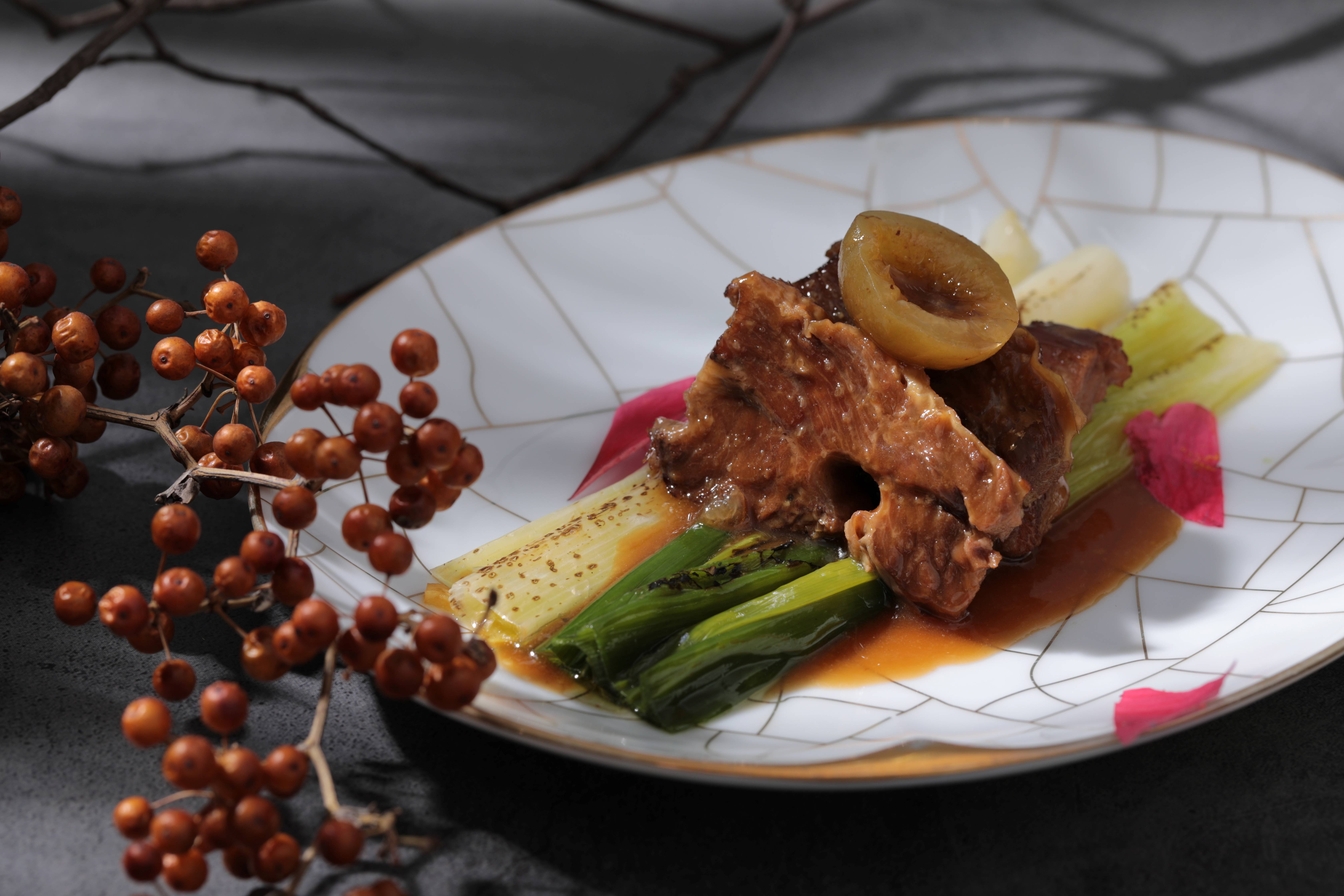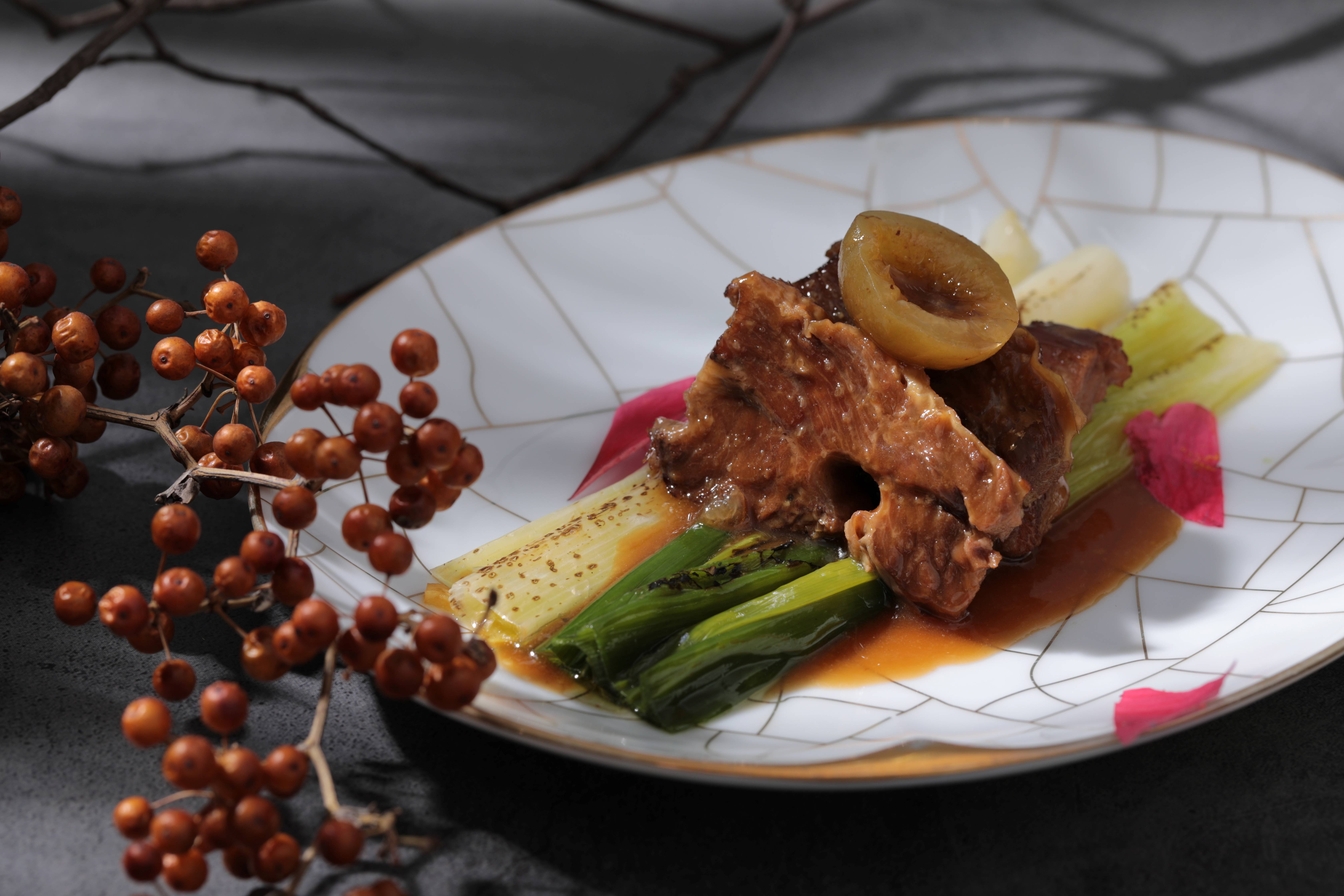 Peng Lai Beef
This was originally Orange ...
This was originally Orange Beef on the 1930s Peng Lai Restaurant menu. The Mountain and Sea House uses the ribs of local Taiwan yellow cattle. Green onion is gently sautéed with olive oil. The beef is plated on top of the green onion and then drizzled with sauce made with beef stock, plums, and pineapple. The sweet and sour taste of the sauce brings out the tender flavor of the beef. This is a great appetizer and a well-loved beef dish.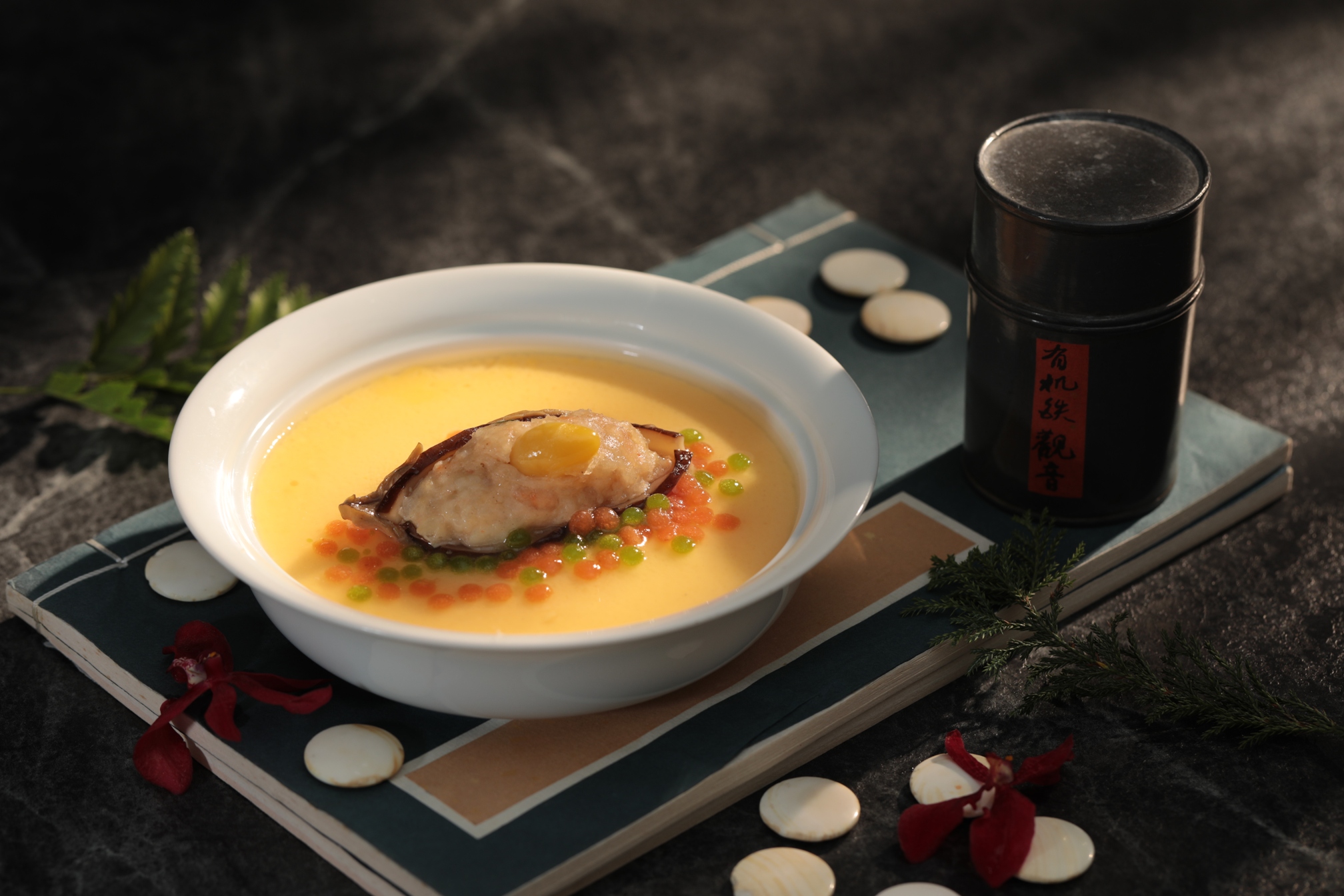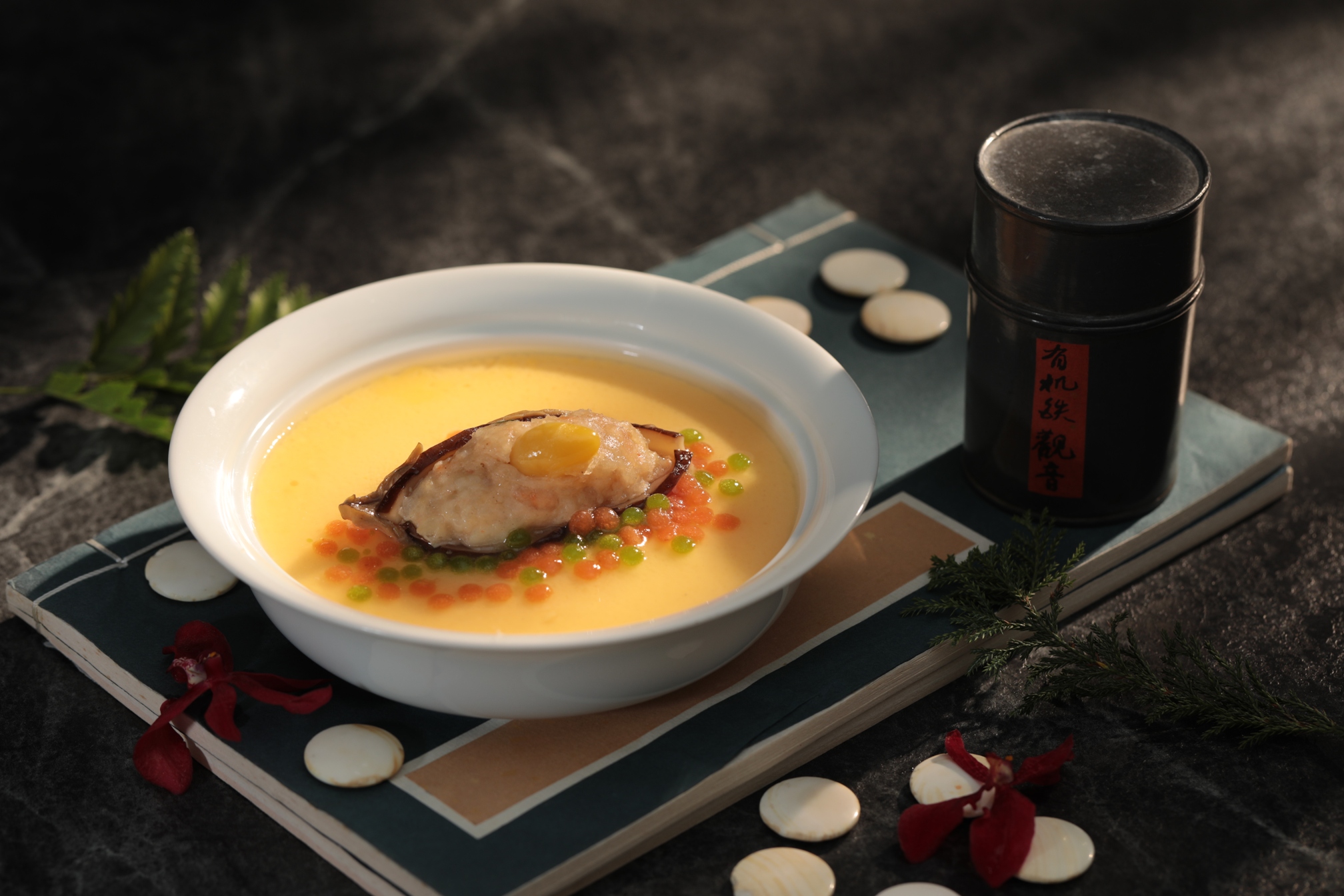 Phoenix Eye Abalone
This traditional open-air b...
This traditional open-air banquet dish features multiple delicious centers: a slice of Mexican abalone is placed at the center of soft egg foo young, and a gingko nut positioned in the center of the abalone like a pupil. Strips of shiitake mushroom outlines the "phoenix eye," which is then sprinkled with pearls made of seasonal vegetables.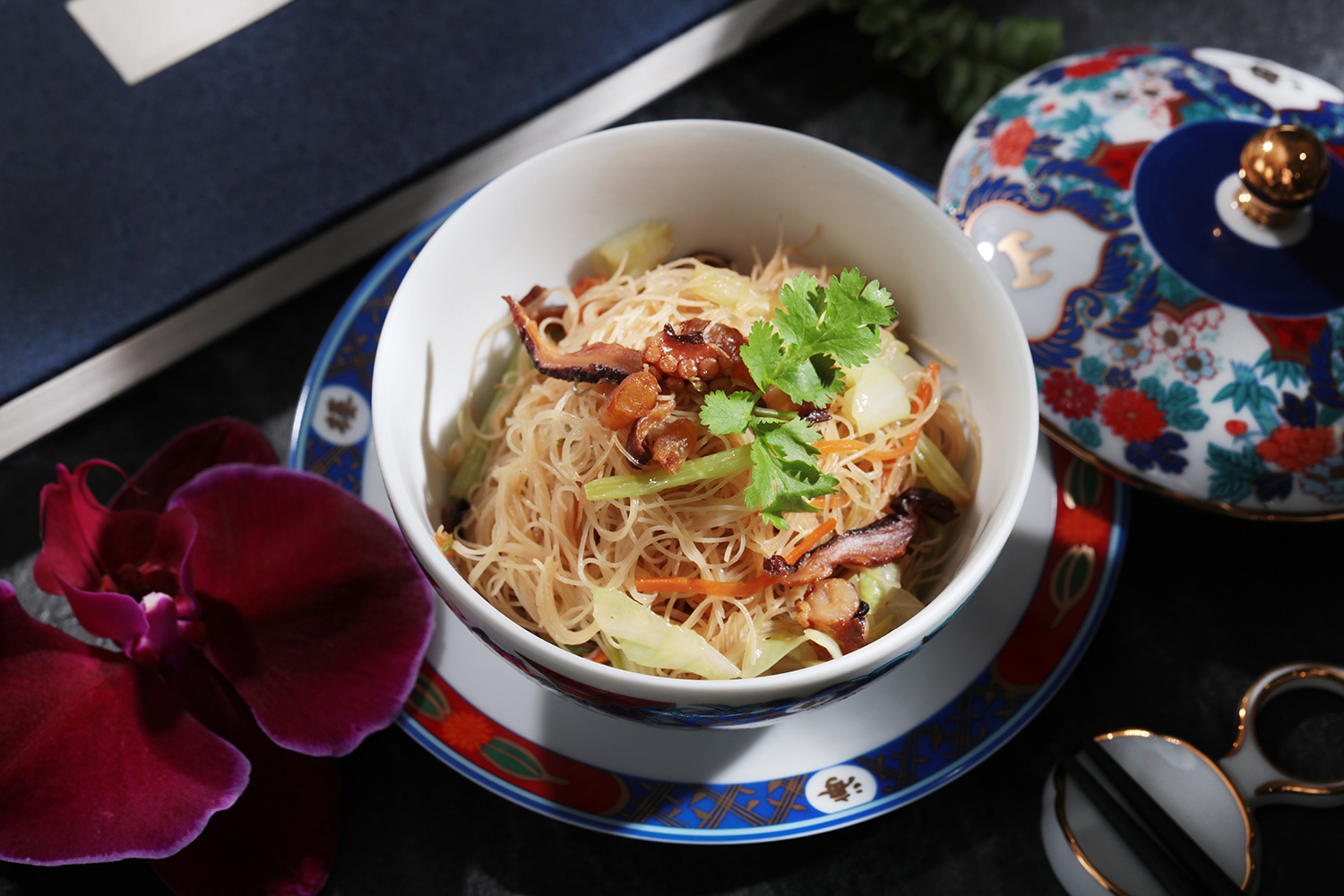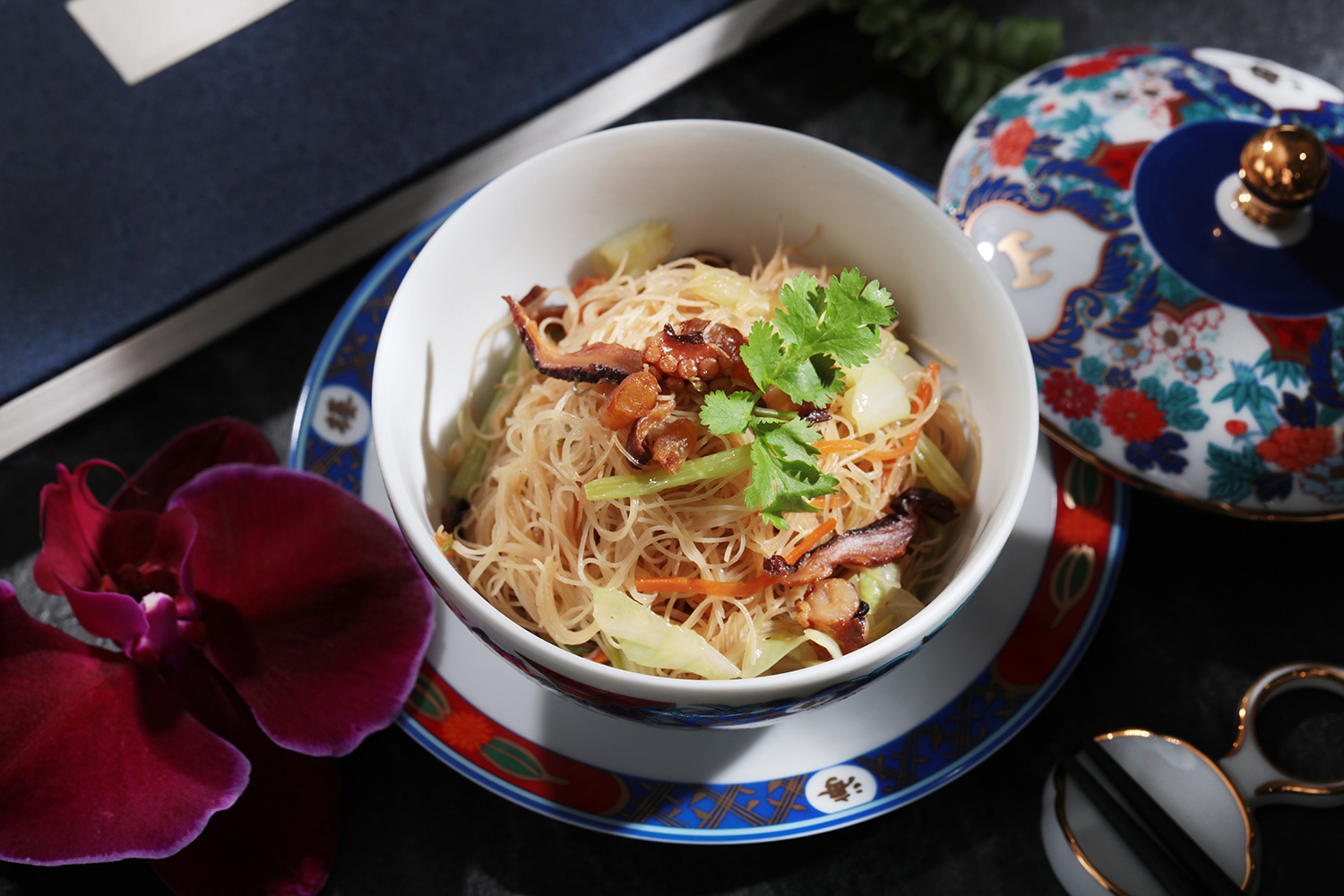 Stir-fried Rice Noodles
Pure 100% rice flour noodle...
Pure 100% rice flour noodle stir fried with a tasty medley of dried and toasted shrimp, sun-dried Penghu squid, wood-cultivated Shiitake mushrooms and seasonal vegetables.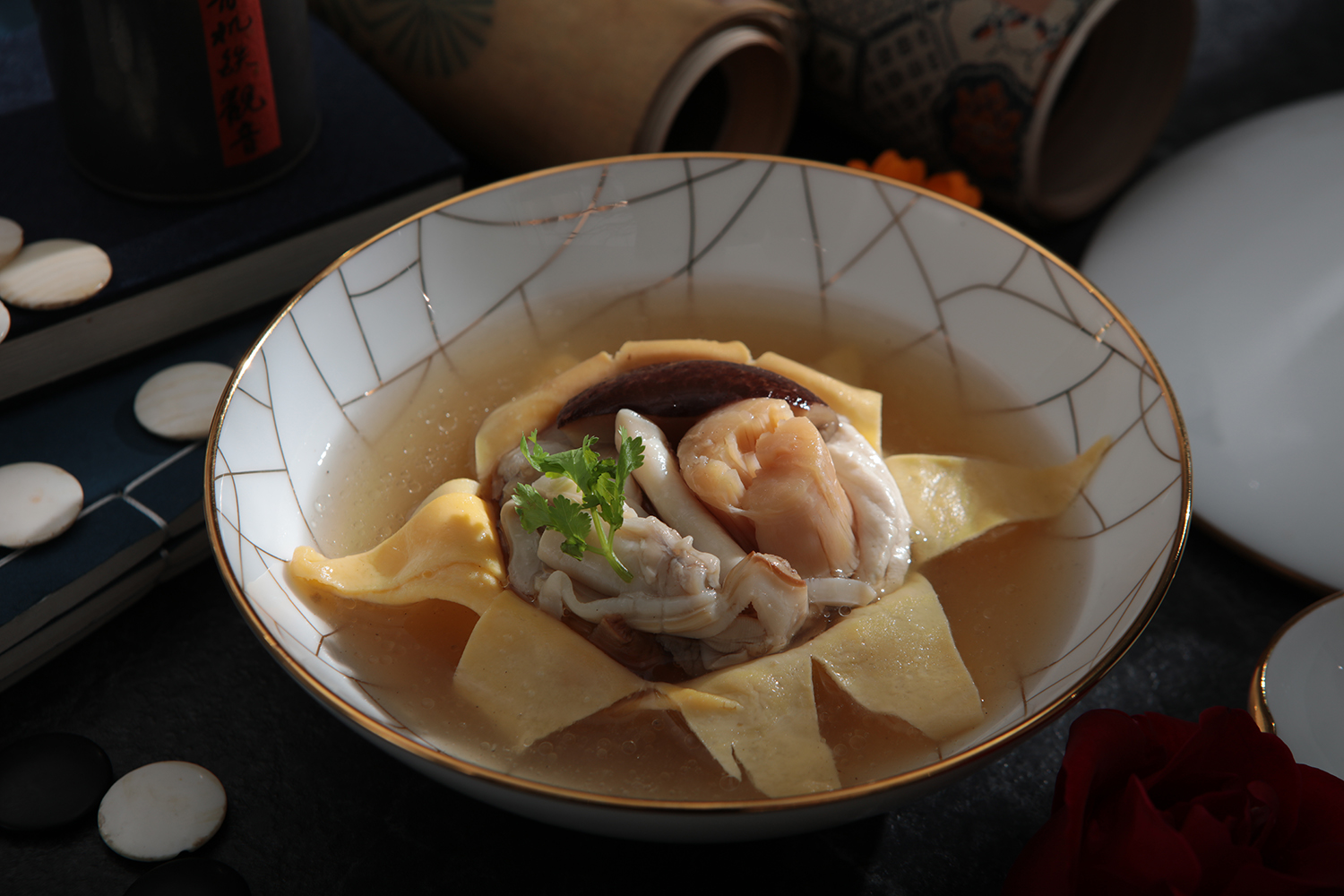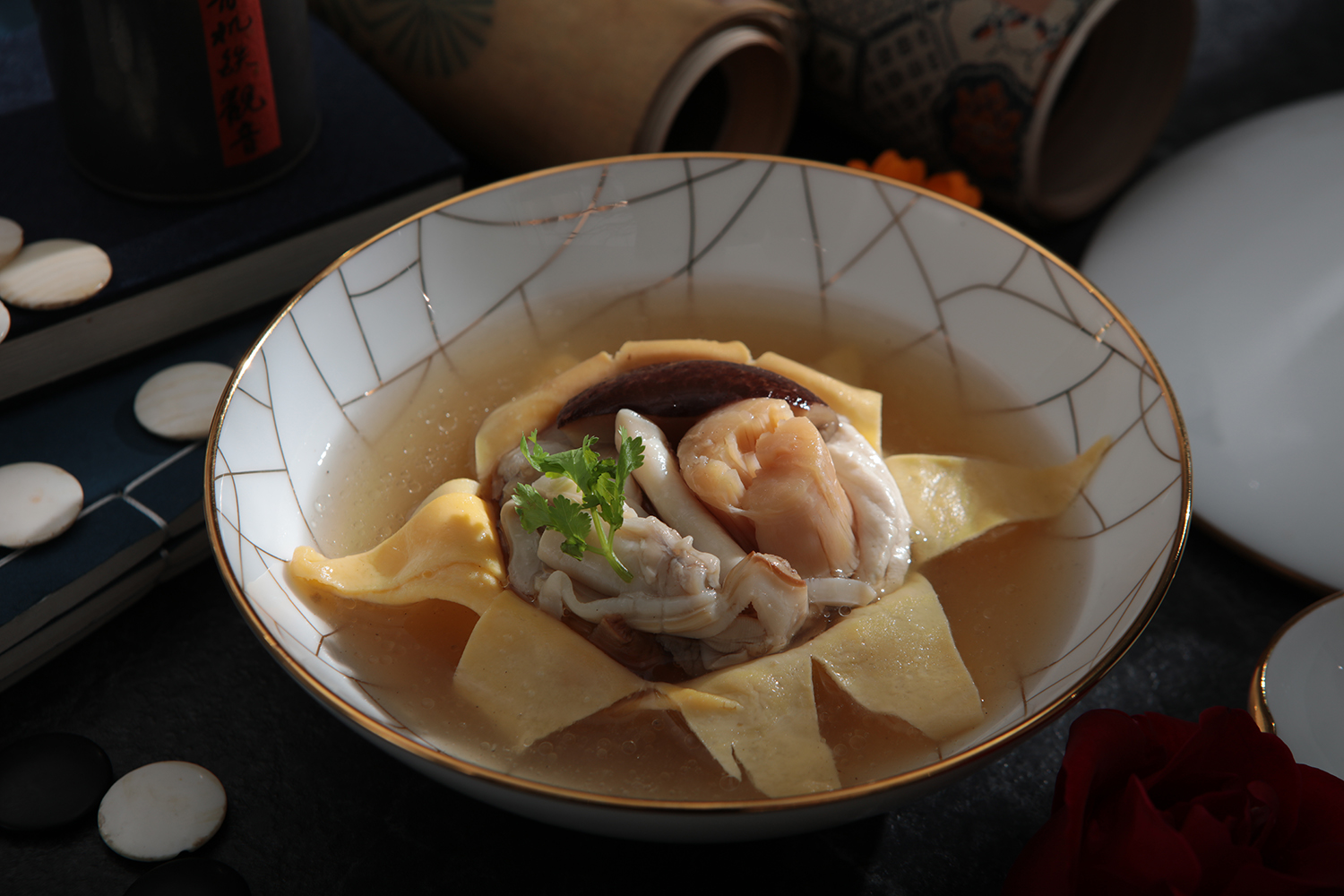 Scallop and Chrysanthemum Soup
It's a dish served in the r...
This was a very popular banquet dish in the early days. The chrysanthemum is made with eggs, and wrapped within the petals of the chrysanthemum are scallops,matsutake mushrooms, shitake mushrooms, and jackknife clams. The soup is delectable.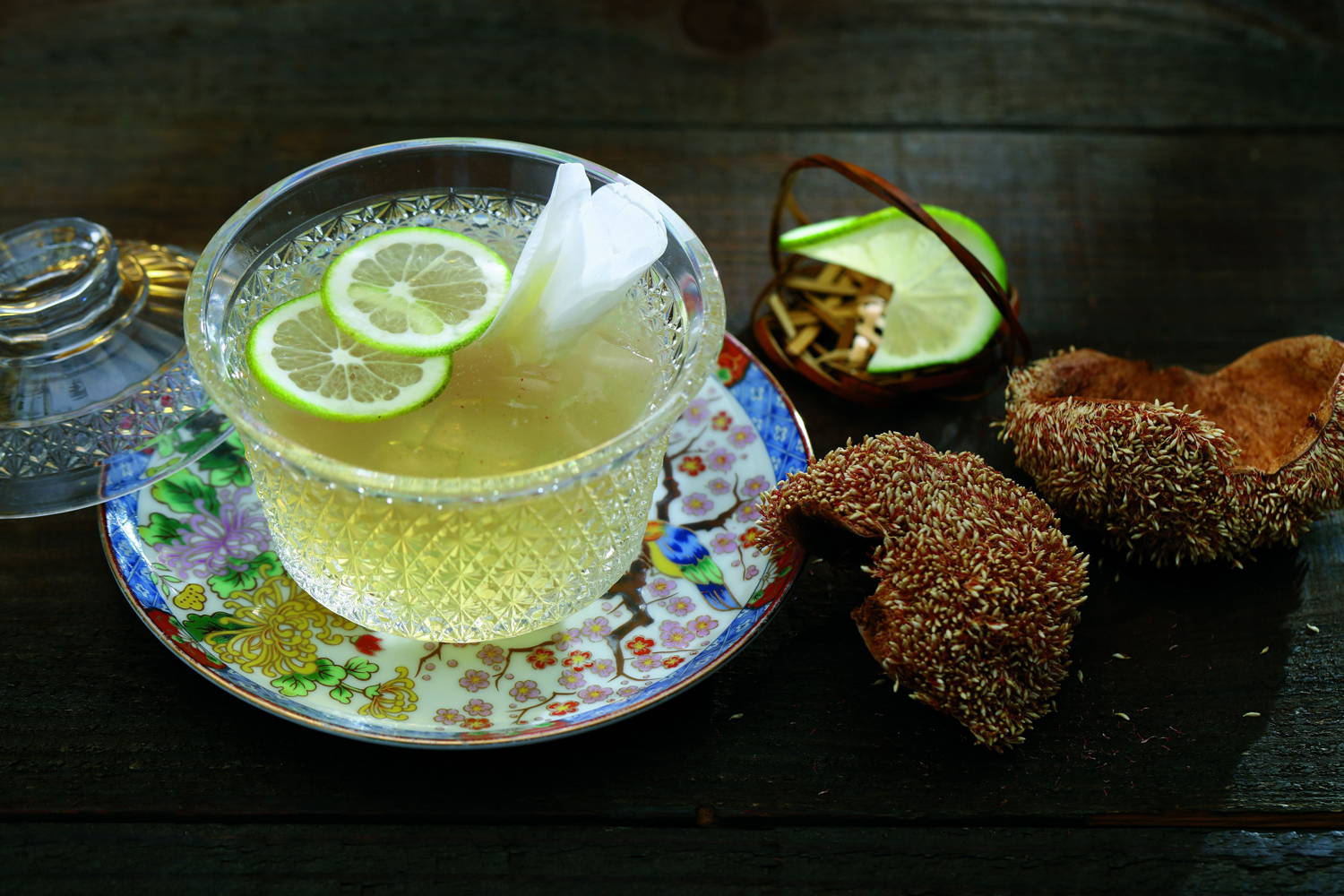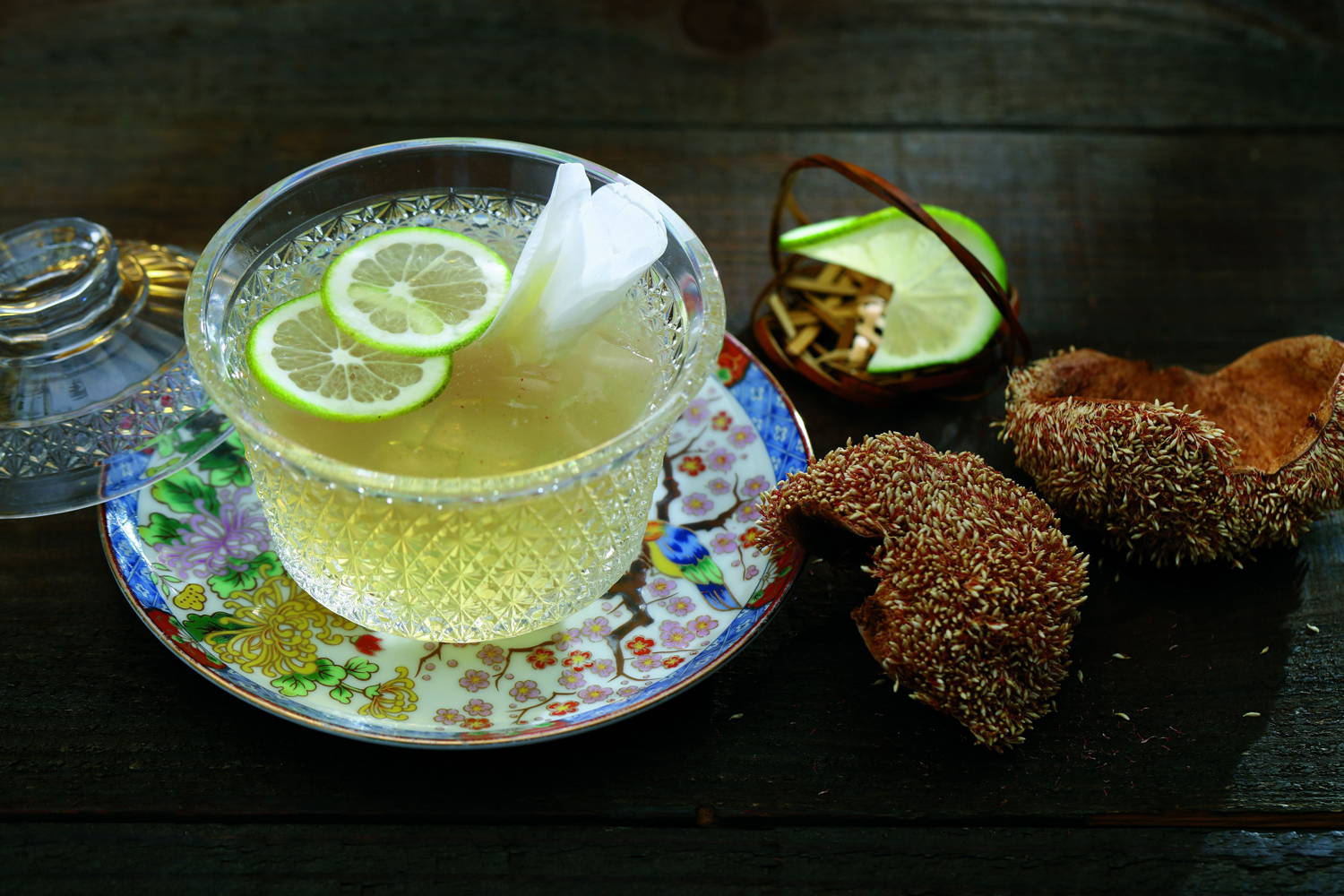 Wild Ginger Lily Aiyu Jelly
Alishan Mountain wild aiyu ...
Alishan Mountain wild aiyu hand-washed by the chef with the addition of organic wild ginger lily.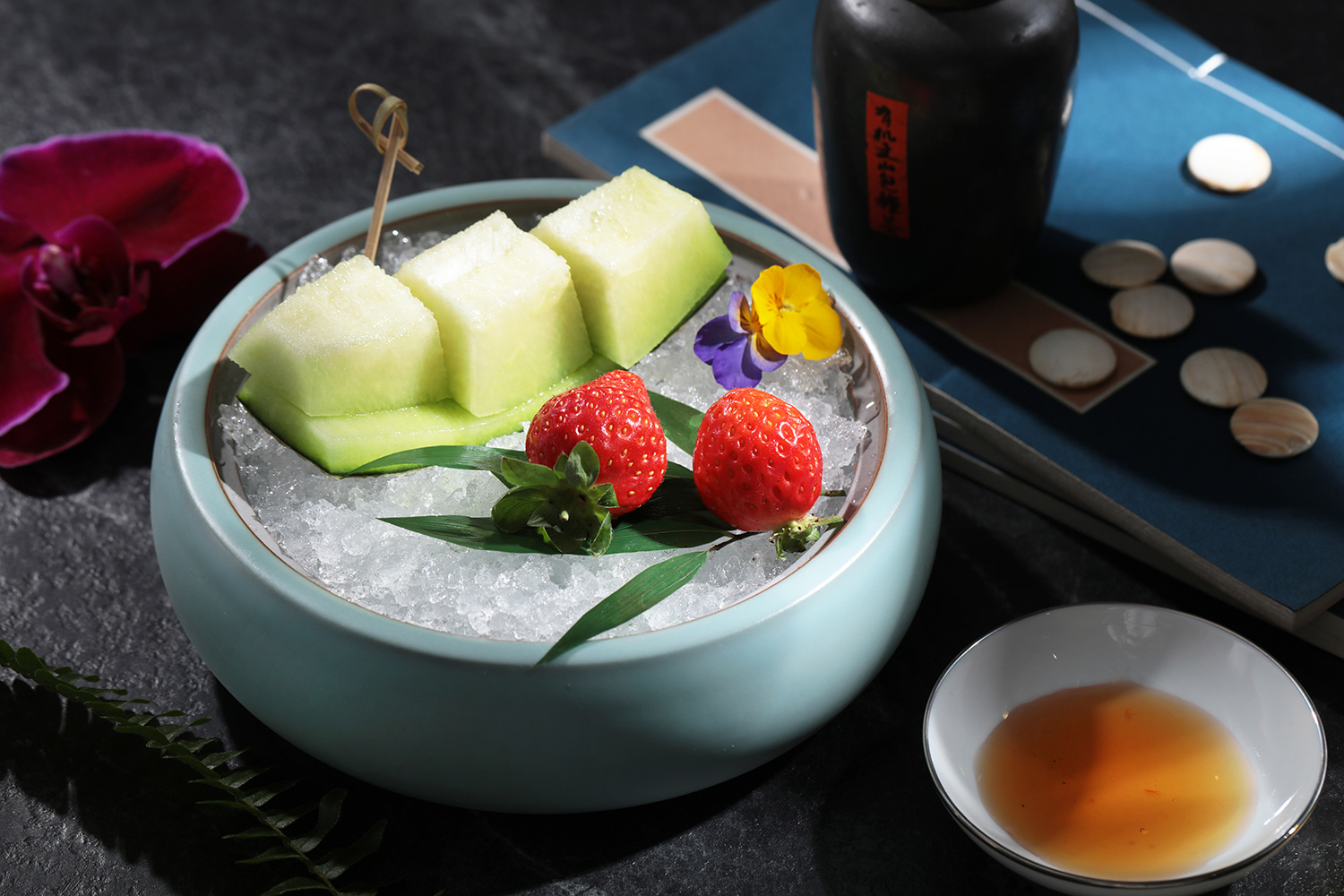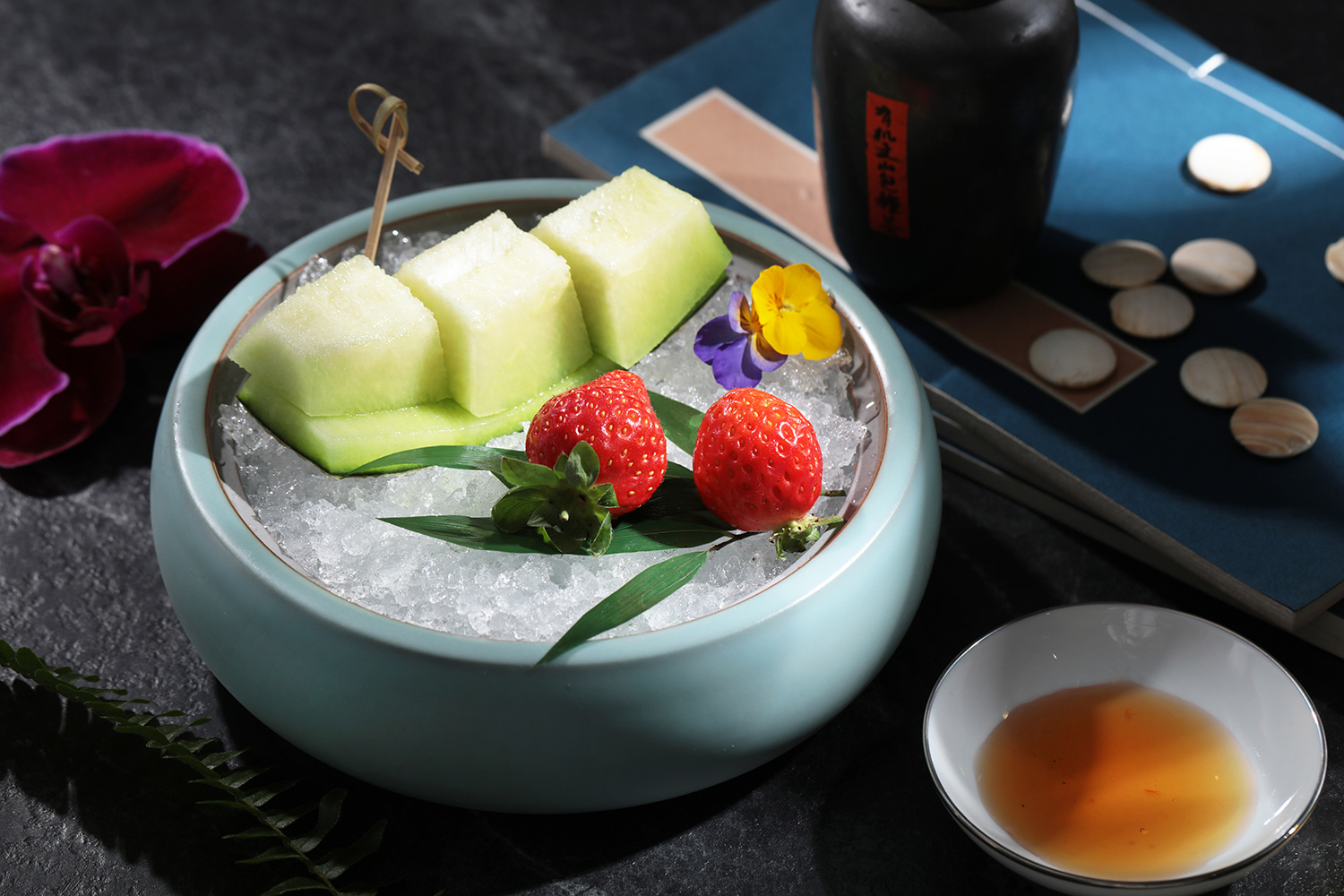 Seasonal Fruit
A selection of the choicest...
A selection of the choicest organic, seasonal fruits from across Taiwan.