Brand spirit
Mountain and Sea House
Taiwan is famous for its delicious food. Unfortunately, most associate Taiwanese cuisine with street food from night markets or your local hole-in-the-wall eatery rather than exquisite haute cuisine. There has been a steady decline in exquisite Taiwanese banquet dishes for many years: from the early 20th century into the 60s and 70s, Taiwanese gourmet banquet halls were all the rage, but they have fallen out of fashion with the passage of time. Subsequently, many of those traditional dishes have been lost. Without a doubt, within any food culture, be it street food, home cooked meals, or sumptuous banquet feasts, they are all equally important, and the culture would not be the same without them.

Mountain and Sea House is determined to rediscover the terroir, species, and the history and culture of Taiwanese food and trace it back to its roots when crafting contemporary gourmet dishes. We firmly believe that the culinary process starts in the farm rather than in the kitchen and that using the most natural methods to raise and cook locally-grown produce and livestock is the only way to taste authentic flavors. Furthermore, it helps preserve the environment and keep us healthy. With a menu that boasts the freshest in-season ingredients, we proudly present our cuisines to our guests with a seasonal touch. We take pride in our tradition and heritage as expressed through our master chefs and time-tested recipes, but we also embrace opportunities for new culinary techniques and handiwork, as food culture itself is constantly evolving.

Taiwan is by no means a large country, yet it is surrounded by ocean waters, and within these borders reside plains, hills, and even high mountains, which is why any variety of delicacies from distant locations can be accessed within a few hours drive. Our culinary bloodline comprises the indigenous peoples of Taiwan, the Hokkien, Cantonese, and other provinces of China, as well as Japanese and Dutch influences. Naturally, such diversity is reflected in the ingredients, seasoning, and culinary techniques. Our cuisine is a rich tapestry of vibrant colors and tantalizing flavors.

Mountain and Sea House first opened in 2014 along Zhongshan North Road Section Two. It was later relocated to Ren'ai Road Section Two in 2018. We have always insisted on using Taiwanese ingredients to make the traditional flavor we hold dearly in our memories. We sincerely hope you will appreciate the feast that we will prepare for you as your enjoyment not only encourages us to continue doing our utmost to serve you, but also protects the environment and gives food purveyors the drive to press ahead.
Michelin Green Star
In 2021, Mountain and Sea House was awarded Taiwan's first ever Michelin Green Star. This achievement is especially meaningful not only to Mountain and Sea House, but also to the entire staff at Green and Safe.

This is the first time a restaurant in Taiwan has received a Michelin Green Star, an accolade that, in addition to noting delicious food and exceptional service quality, commends restaurants for their dedication to the environment and sustainability. Over the past few years, this award has marked a major change to the long-established Michelin star system. It is hoped that the Green Star will help promote restaurants and chefs dedicated to environmental protection while shouldering some of the burden of protecting and educating about the environment.

Simple as it seems, Green and Safe has actually made significant long-term progress by putting organic and sustainable ingredients on the menu at Mountain and Sea House.

If we look back to the early years of Taiwan's serious promotion of international tourism, night markets and traditional snacks were the main focus. Some promotional videos sent abroad showed foreign tourists at night markets eating out of plastic and paper bags. As for upscale Taiwanese restaurants, they almost all served Western-style food with imported ingredients, including meat and even vegetables.

At that time, we began thinking, Taiwan has such an incredible agricultural industry with local ingredients, so where have they all gone? Why don't we see them?

At first, Green and Safe started out by approaching high-end restaurants in Taiwan one by one, convincing them to use local, high-quality organic ingredients. They hoped that through these restaurants, Taiwanese locals and international spectators might get to know Taiwan's local agriculture, but they hit some roadblocks. Perhaps limited by the perception of the populace at the time, restaurants believed that since the cost was similar, customers would prefer imported ingredients, feeling that these were rarer or more expensive.

It was because of this desire to find a stage to display local ingredients that we turned to Mountain and Sea House to deliver an exquisite presentation of Taiwanese cuisine wherein Taiwan's bountiful agriculture might shine.

At that time, Taiwan did not yet have any Michelin stars, not to mention a green star. We were just following our passion to make our dream a reality.

Of course, there were plenty more challenges awaiting us.

Mountain and Sea House uses ingredients from many different farms, including native-species chickens and pigs that are raised free-range and humanely. Given these high sourcing standards, costs are bound to be high. Back then, Taiwanese food was expected to be cheaper than Western food, and even Cantonese or Shanghainese food. Many people privately raised concerns about how we could use Taiwanese ingredients and still sell at such a high price point? Despite their doubts, we refused to compromise away from our original intention, which was to present only high-quality ingredients. We could only explain to customers the unique qualities of each dish and the special characteristics of each seasonal ingredient. Accustomed to a long history in Taiwan of adding too much artificial seasoning, many people criticized the food at Mountain and Sea House as being tasteless, because they had forgotten the sweetness of real vegetables and fresh broth. But we refused to back down. When people thought that MSG and chicken powder were necessary in Taiwanese cooking, we used chicken essence and fresh clams and shrimp instead, even boiling seaweed with salt to bring out the umami flavors. For example, for our famous fried rice noodles, our secret is using the sweetness of organic vegetables and umami from three or four types of sun-dried seafood to elevate Taiwanese home cooking.

Mountain and Sea House has been praised by the media for its revival and inheritance of traditional Taiwanese cuisine. But we know that while exploring Taiwanese cuisine, this is only part of the journey. The more important and unseen work is figuring out how to make the most out of native Taiwanese ingredients, how to keep the cuisine in step with modernity, and how to make better connections between land and culture.

We would like to thank Michelin again for the Green Star. We will continue dedicating ourselves to using organic and sustainable ingredients.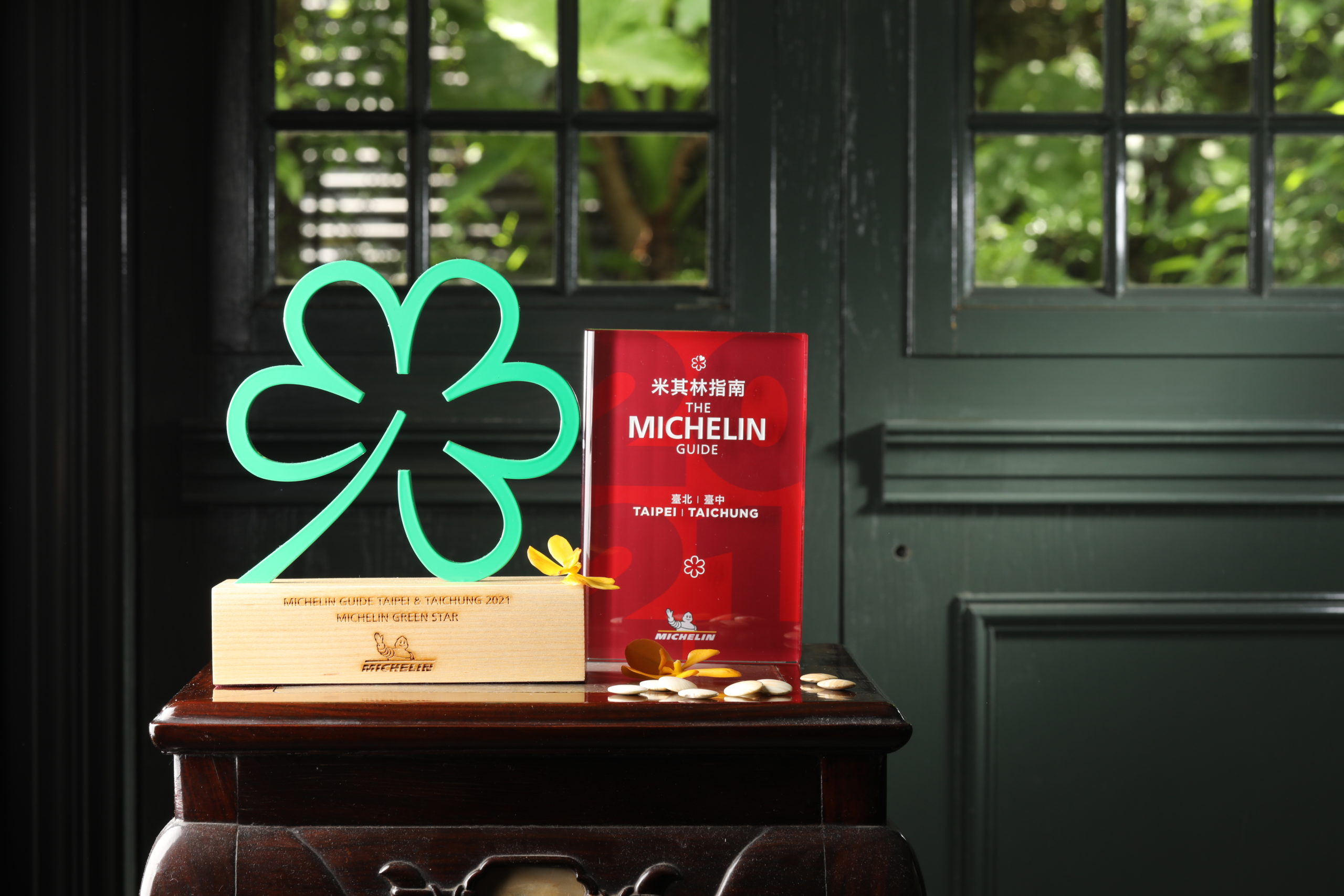 Chef Team
Tsai Jui-lang, Executive Chef
With over 26 years of experience in the culinary industry, Tsai has a considerable understanding of Taiwanese cuisine. He acquired his culinary techniques from Huang Te-hsing, the head chef of Penglaige. Tsai is recognized as an inheritor of a culinary legacy including dozens of classic dishes from the 1930s. With ambition and enthusiasm for the restoration of Taiwanese cuisine, Tsai is meticulous about the skills and spirit involved in the recreation of the dishes. It is his lifelong goal to take Taiwanese cuisine to the international stage, revive its former glory, and make it once again the pride of the Taiwanese people.
Hsiao Sheng-chang, Head Chef
Hsiao has over 20 years of experience in the culinary industry and extensive knowledge of and enthusiasm for Taiwanese cuisine. He joined the industry just when the culture of roadside banquets started to flourish in every corner of the island. Learning from his mentor, he developed his skills while preparing thousands of roadside banquets. He then honed his culinary skills under Huang Te-hsing, the head chef of Penglaige. Later on, he gradually incorporated exquisite Taiwanese dishes from the 1930s with the culture of roadside banquets, with the goal of not merely serving Taiwanese dishes, but also bringing the spirits and stories behind them to each and every guest.
History of Taiwan Gourmet
"Ascend Kamg San Lau, feast on Taiwan's traditional dishes, and enjoy the singing of the courtesan." This saying marks the heyday of Taiwanese restaurants in the early days of Japanese occupation. Dadaocheng, situated along the Tamsui River, has become a bustling international commercial hub due to its geographical location. The heavy traffic through this commercial area gave rise to numerous high-end restaurants, including the four most renowned establishments of the time: Kamg San Lau, Peng Lai Ge, Chunfeng Deyi Lou, and Donghuifang. As the Japanese discovered Taiwan's culinary delights, they coined the term "Taiwan cuisine" to distinguish it from other regional dishes.

Taiwanese cuisine is a fusion of the best tastes from Minnan, Guangdong, and Japan. After the end of the Japanese occupation in 1945, supplies were scarce, and restaurants closed down one after another largely due to political and economic turbulence, which leaving a significant gap in the history of Taiwanese cuisine development. Around the 1960s, though restaurants in Dadaocheng and Beitou seemed to be recovering, many senior chefs had passed away or were too old to serve. Furthermore, handmade dishes were too complicated to be handled by inexperienced cooks, resulting in a gradual disapperance of the handmade dishes of the 1930s, and their replacement with restaurant dishes, congee and its side dishes known by the populace.

The rich cultural fusion on this island shapes the diverse appearance of Taiwanese cuisine. Although giving Taiwanese cuisine a concrete definition is a challenge, Mountain and Sea House strives to restore and pass down the superb tastes of the 1930s handmade dishes for more people to experience the splendid culinary heritage of Taiwan.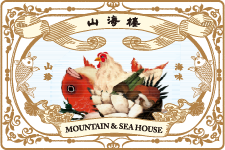 Mountain and Sea House
Address
No.94, Sec. 2, Ren'ai Rd., Zhongzheng Dist., Taipei City 100, Taiwan
facebook