A


L
a


C
a
r
t
e T
h
e


g
l
o
r
y


o
f


T
a
i
w
a
n
e
s
e


c
u
i
s
i
n
e
s W
o
n
d
e
r
f
u
l


p
r
e
s
e
n
t
a
t
i
o
n
Soup



Circles Soup (Ling Long Soup)
This dish takes its name fr...
This dish takes its name from the act of fishing vainly around and around one's soup for a tasty morsel, as if your spoon were being led in circles. This soup is highlighted by a bundle of fresh, piquant spices, immersed in a richly flavorful broth made of free-range heritage chicken and seasonal vegetables, cooked until they are translucent and meltingly soft.


Preserved Vegetable Chicken Soup
Diced free-range chicken wr...
Diced free-range chicken wrapped with preserved l Hakka pickled vegetables and stewed in a broth of aged, pickled daikon radish, shiitake mushroom and chicken.


Four Treasures Soup with Salted Duck Egg
This 1920's classic, from T...
This 1920's classic, from Tainan's famous Baomei Restaurant, features a broth of four treasures: Penghu dried octopus, Hokkaido dried scallop, pork belly and pork cartilage. No extra seasoning is required, only a salted duck egg to accompany this local favorite's complex flavors.


Garlic-Flavored Squid with Snail Soup
Personally presented by mas...
Personally presented by master Te-Hsing Huang of Peng Lai Restaurant, this is a classic Taiwanese soup. Before the restoration, Taiwan was already a vital passage for trading in East Asia.Business travelers from different places brought rare food ingredients from around the world.Canned food was said to be precious and fancy products back then and quality canned snail meat further displayed the distinguished quality of the wealthy people. Mountain and Sea House uses canned golden snail meat developed by Green and Safe. It is free of fragrances, preservatives and monosodium glutamate (MSG).It is simmered using a slow fire together with the precious and abundant Mountain and Sea food ingredients as well as the self-cultivated organic tomatoes from the farm. Let the tender aroma of the snail meat and the crispness of the squid take you back to the old times in the past.
NT$ 1980 (Large)
NTD$ 1280 (Small)


Scallop and Chrysanthemum Soup
It's a dish served in the r...
This was a very popular banquet dish in the early days. The chrysanthemum is made with eggs, and wrapped within the petals of the chrysanthemum are scallops,matsutake mushrooms, shitake mushrooms, and jackknife clams. The soup is delectable.


Whole Chicken Cooked in Pork Stomach(two days in advance)
The Taiwanese version of Ha...
The Taiwanese version of Haggis: free-range chicken, carefully deboned and stuffed by hand with a mixture of shredded bamboo shoot and shiitake mushrooms, bundled in pork stomach and stewed by our highly-skilled chefs.


First Grade Treasure Pot(7 days in advance)
Inherited by Master Te-Hsin...
Inherited by Master Te-Hsing Huang from Peng Lai Restaurants, this is a banquet cuisine from the '20s with sophisticated handmade procedure. First, cherry valley duck is cooked with Chinese cabbage at low-temperature for 12 hours to extract the essence, and then cooked for a further 5 hours by adding it to the broth stewed using Jinhua ham and wild fish vertebra.Finally, top grade food ingredients such as abalone, dried sea cucumber, Hokkaido scallops, thick mushrooms grown on logs and pork tendons are added to steam-cook for two hours. The taste of the soup is aromatic with multiple layers.


Chrysanthemum Beef
This precious cut of beef f...
This precious cut of beef from the cheek of Taiwanese Southern Yellow Cattle is stewed for six hours with Chinese leek and daikon radish. Only limited quantities are available.


M&S Special Fish
Shanhai Seafood House class...
Shanhai Seafood House classic signs. The same day the top earners Keelung Down to now flow boneless fish, stuffed mushrooms, the wood, the traditional Mi Taimu Taiwan, Penghu out there full of sun dried shrimp, leek and clam extract umami SPA, Penghu prawns and so on. Pot full of flavor and tradition of the old flavor combination as the preferred gourmands.
The above price is subject to 10% service charge.
This set of tableware and dishes are for reference only.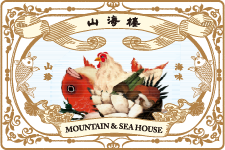 Address
No.94, Sec. 2, Ren'ai Rd., Zhongzheng Dist., Taipei City 100, Taiwan
Soup
Circles Soup (Ling Long Soup)

Preserved Vegetable Chicken Soup

Four Treasures Soup with Salted Duck Egg

Garlic-Flavored Squid with Snail Soup

NT$ 1980 (Large)

NTD$ 1280 (Small)

Scallop and Chrysanthemum Soup

Whole Chicken Cooked in Pork Stomach(two days in advance)

First Grade Treasure Pot(7 days in advance)

Chrysanthemum Beef

M&S Special Fish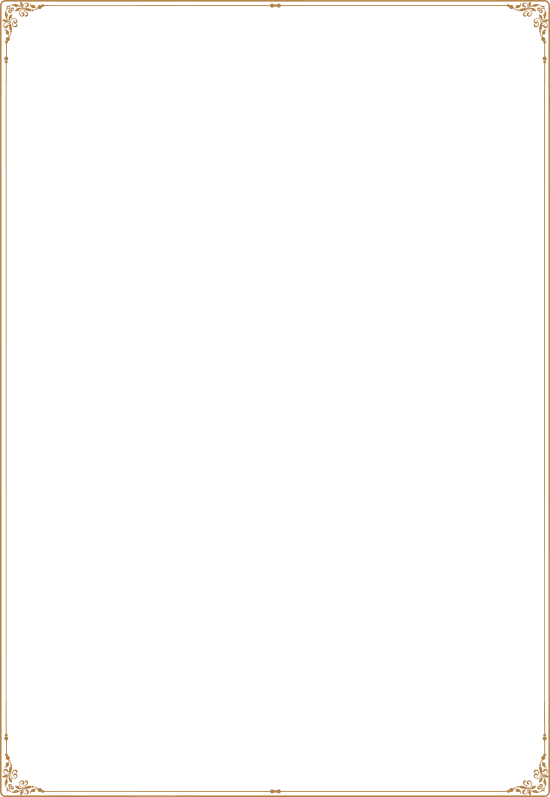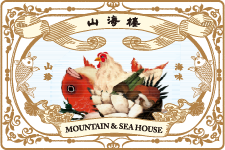 Mountain and Sea House

Address

No.94, Sec. 2, Ren'ai Rd., Zhongzheng Dist., Taipei City 100, Taiwan

facebook

">