Green & Safe member-exclusive cash reward program, up to 10% reward on purchases!
Whoever makes a single purchase exceeding NT$1,000 at any of the Yuen Foong Yu Biotech Co., Ltd organic grocery stores/restaurants can become a member and have fun with organic food in their lives.
All purchase can earn you member-exclusive cash rewards for making deduction from future purchase payment.
Members accumulate each purchase amount in a membership account. According to the annual purchase volume, members can enjoy 4 different levels of cash reward:

Taiwan Ponkan | "Single" purchase payment upto NT$1,000 can enjoy 2% cash reward.
Jinzuan Pineapple | "Single" purchase payment or annual purchase volume upto NT$20,000 can enjoy 5% cash reward.
Laocong Carambole | "Single" purchase payment or annual purchase upto NT$70,000 can enjoy 7% cash reward.
Lychee-Baiyuherbau | "Single" purchase payment or annual purchase volume upto NT$150,000 can enjoy 10% cash reward.
The period of "Green & Safe" annual purchase volume since 2019 (including 2019) is one-year effective between January 1st to December 31st of each respective year.

"Green & Safe" offers life-long membership program, members earn 2% cash reward on each purchase. The cash reward may be up to 10% of the total purchase volume at the higtest level of membership program.
Each year in the end of December, members will be offered annual cash reward on the basis of annual total purchase volume by different levels. Higher volume earns you larger amount of cash reward.
One dollar cash reward is equivalent to  NT$1. Equivalent deductible amount saves you the most money.
A brand offers accumulated rewards on each purchase.
GREEN & SAFE

Customer service hotline 0800-581-345 / 0800-280-181
Online shopping www.green-n-safe.com

GREEN & SAFE real food store (Dongmen Store, Yanji Store, Shidong Store, Xinyi Store, Hsiangyun Store. )

Qimin Market Hot Pot
Mountain and Sea House Taiwanese Craft Cuisine
Farm Table
"Green & Safe" exclusive membership discounts!
Member-exclusive cash reward for making deduction from purchase payment.
Member-exclusive extra cash reward on purchasing selected products.
Members can receive "Green & Safe" seasonal foods introductions, recipes and product catalogues.
Members can enjoy savings with special member prices on selected products.
Members have the qualified privilege of attending activities held by each brands.

Example ①
Mr. A is the "Taiwan Ponkan" member. After he has made multiple purchases with the total amount up to NT$16,000, his next "single" purchase with the amount NT$5,000 made the total purchase volume reach NT$21,000 that results in him upgrading to "Jinzuan Pineapple" member. Consequetly, his accumulated annual cash reward will be (16,000 x 2%) + (5,000 x 5%) = NT$ 570.
Example ②
Mr. B is the "Laocong Carambole" member. For the purchase payment NT$3,000, he can deduct NT$1,000 from the amount by using NT$1,000 cash reward, so the actual payment becomes NT$2,000. Also, the payment earns cash reward NT$2,000 x 7% = NT$ 140. He can use the cash reward on the next purchase.
Example ③
Mr. A's total purchase volume is NT$21,000, and he becomes a "Jinzuan Pineapple" member. As a result, until December 31st, 2018, he will get 5% cash reward on each purchase.
Yuen Foong Yu Biotech Co., Ltd promises to properly protect your personal information in accordance with Article 8, Section 9 of Personal Information Protection Act.
Yuen Foong Yu Biotech Co., Ltd. reserves the rights to terminate or change the terms and conditions of the activity.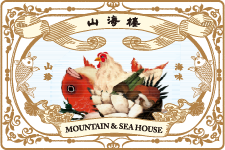 Mountain and Sea House
Address
No.94, Sec. 2, Ren'ai Rd., Zhongzheng Dist., Taipei City 100, Taiwan
facebook