Rui Family Menu
NT$ 18800/8 persons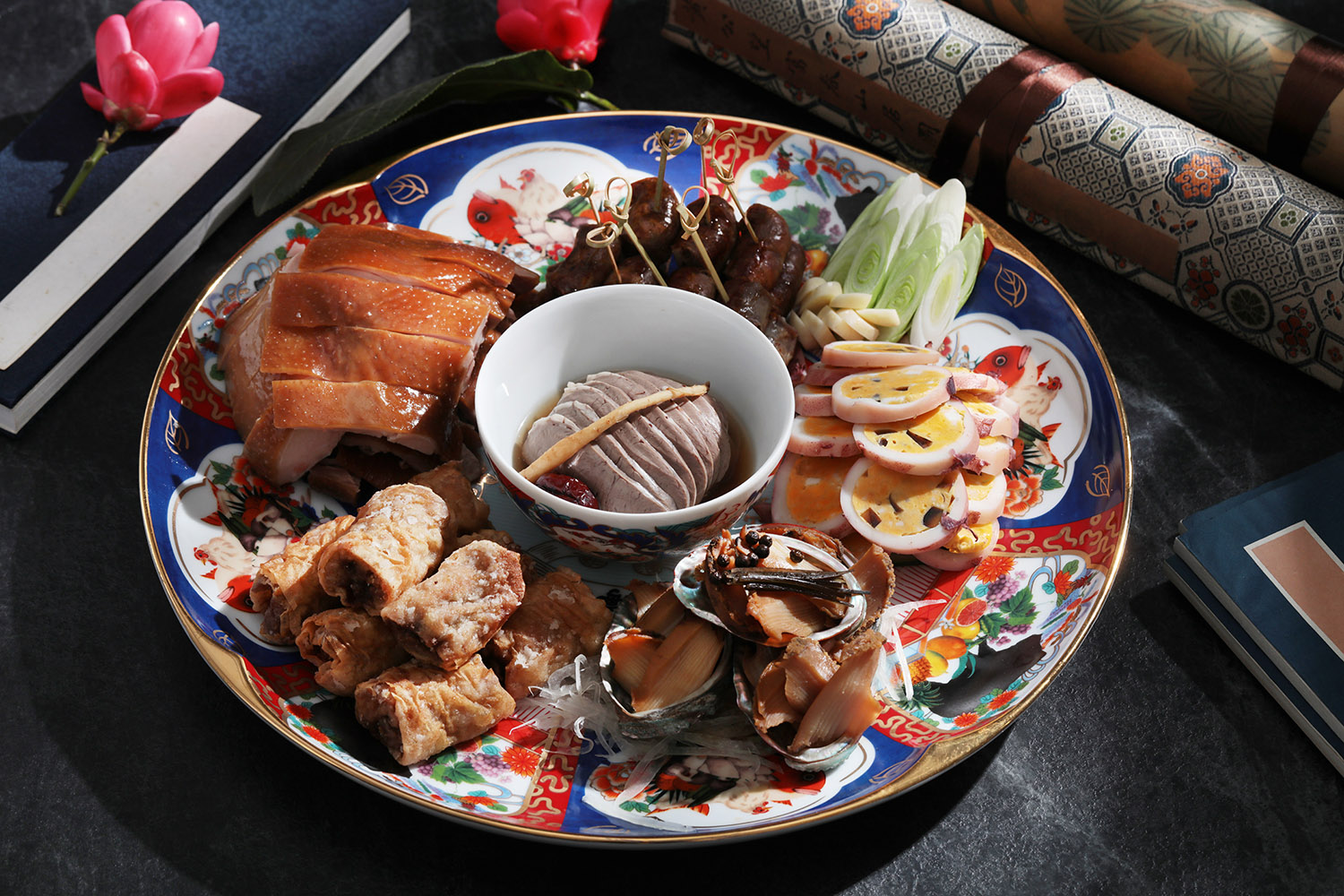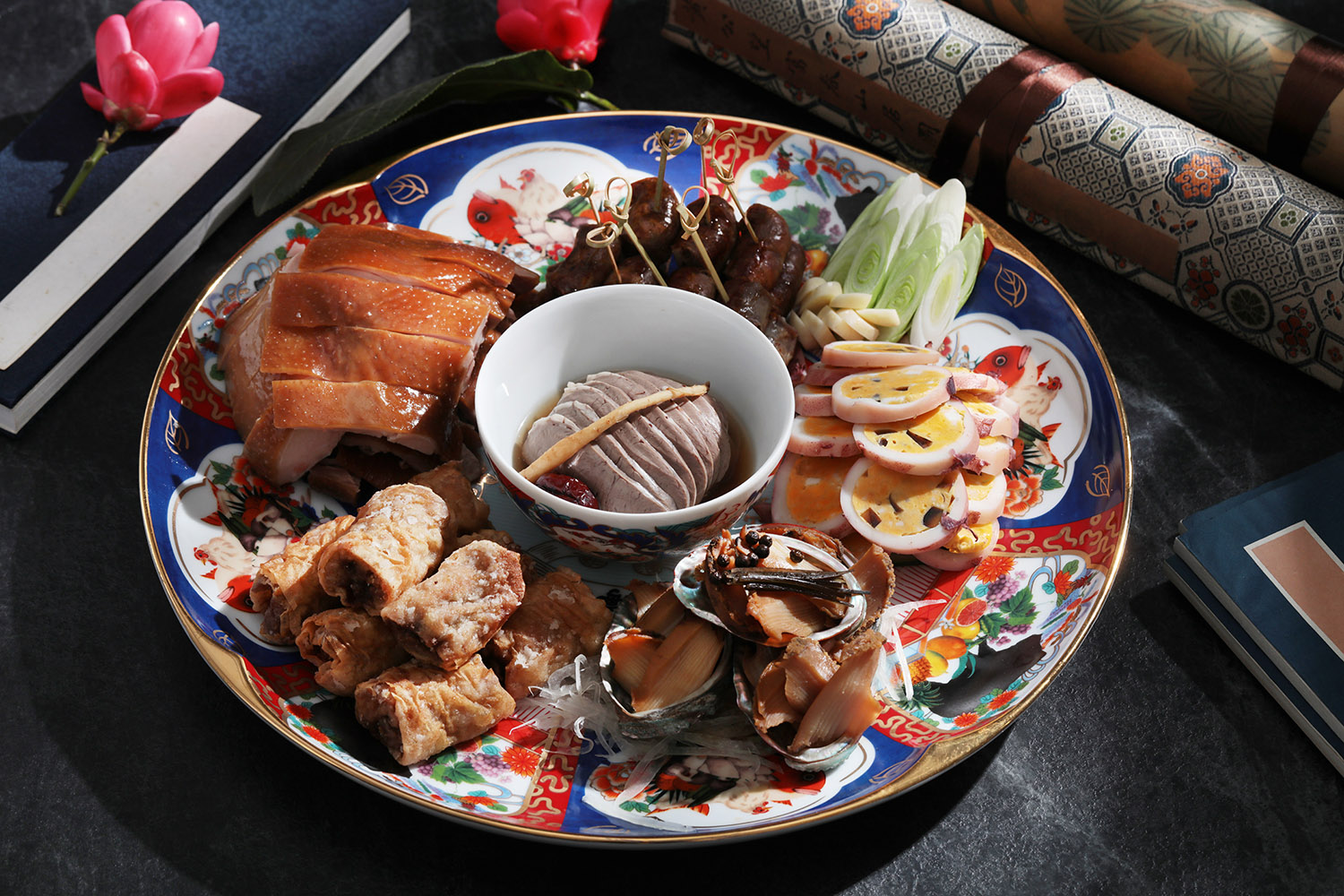 Deluxe Mountain and Sea House Platter
It includes Ginseng Pork He...
A medley of six signature dishes: pig's heart stewed in ginseng, pork knuckle sausages, liver rolls, chicken smoked with sugar cane, squid stuffed with three kinds of eggs, and abalone stewed with Atayal spices. (contents may vary by season).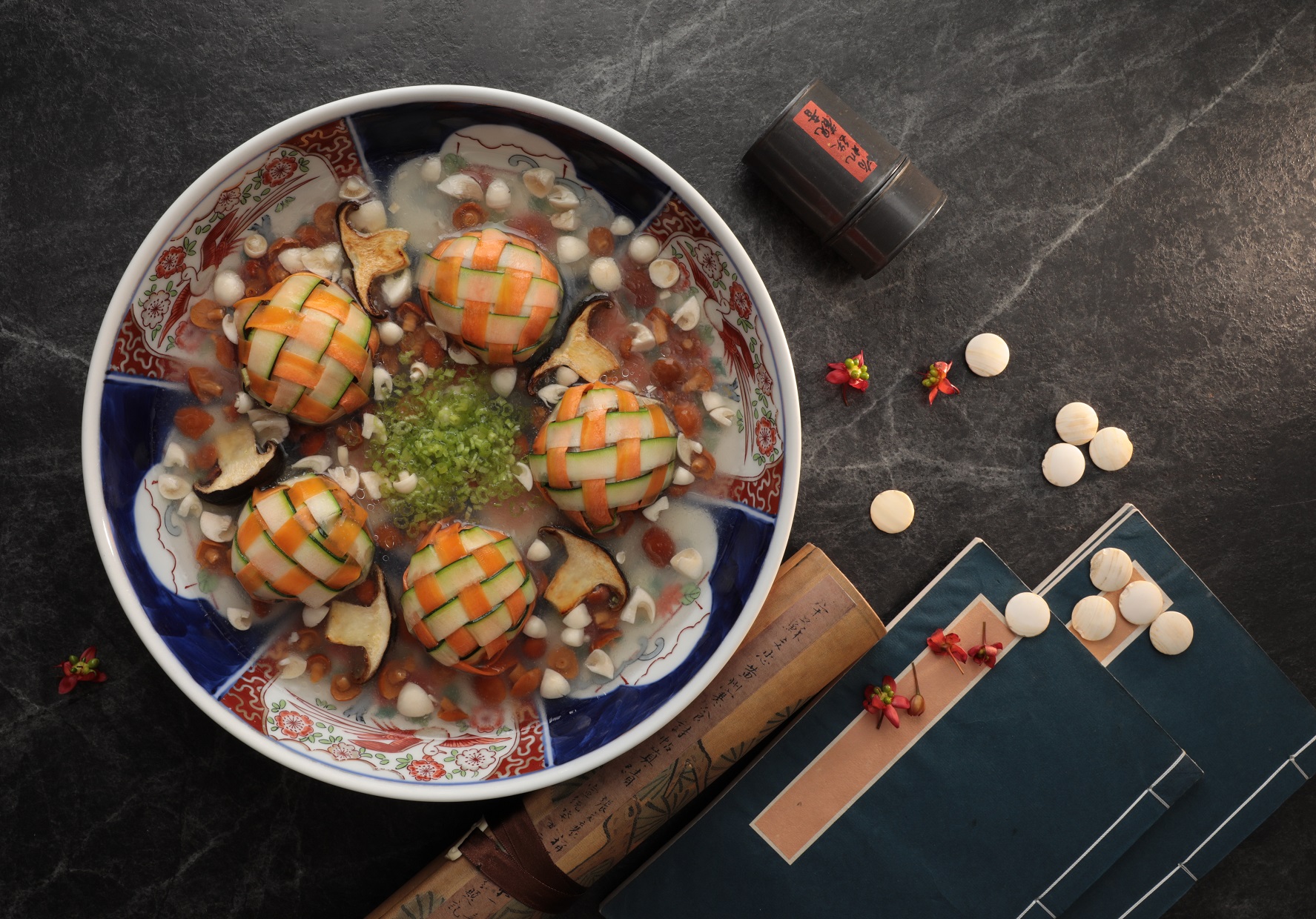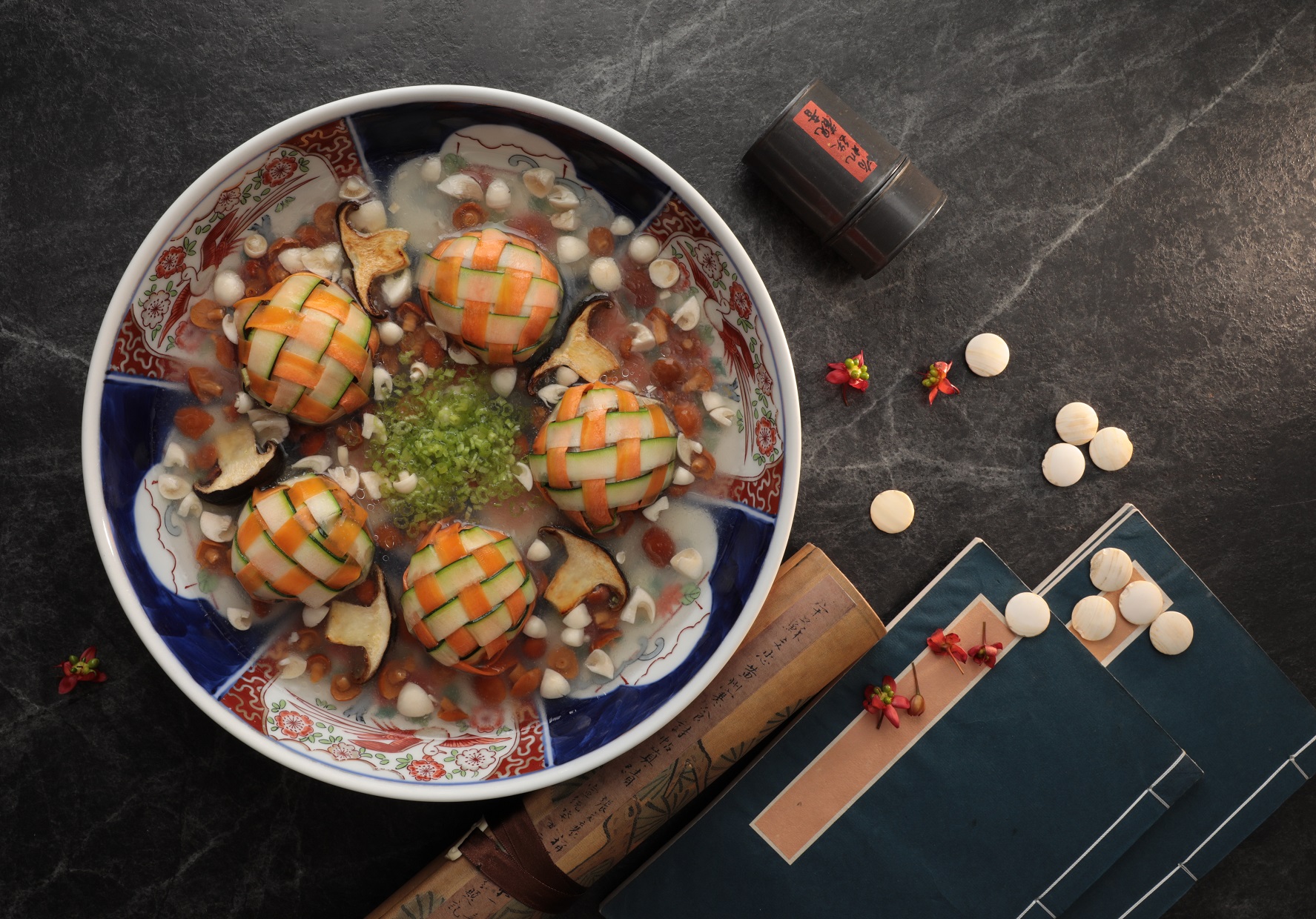 Zucchini parcel
Contract-farmed zucchini an...
Contract-farmed zucchini and carrots are weaved into a lattice; wrapped inside are Pingtung specialty "Rain Mushrooms", scallops, Taiwanese black pork, various mushrooms including Matsumoto mushrooms, king oyster mushrooms, and oyster mushrooms; chicken stock is lastly poured over the dish, creating a refreshing and tantalizing taste.
Starting time:
Please refer to the
staff
for further information.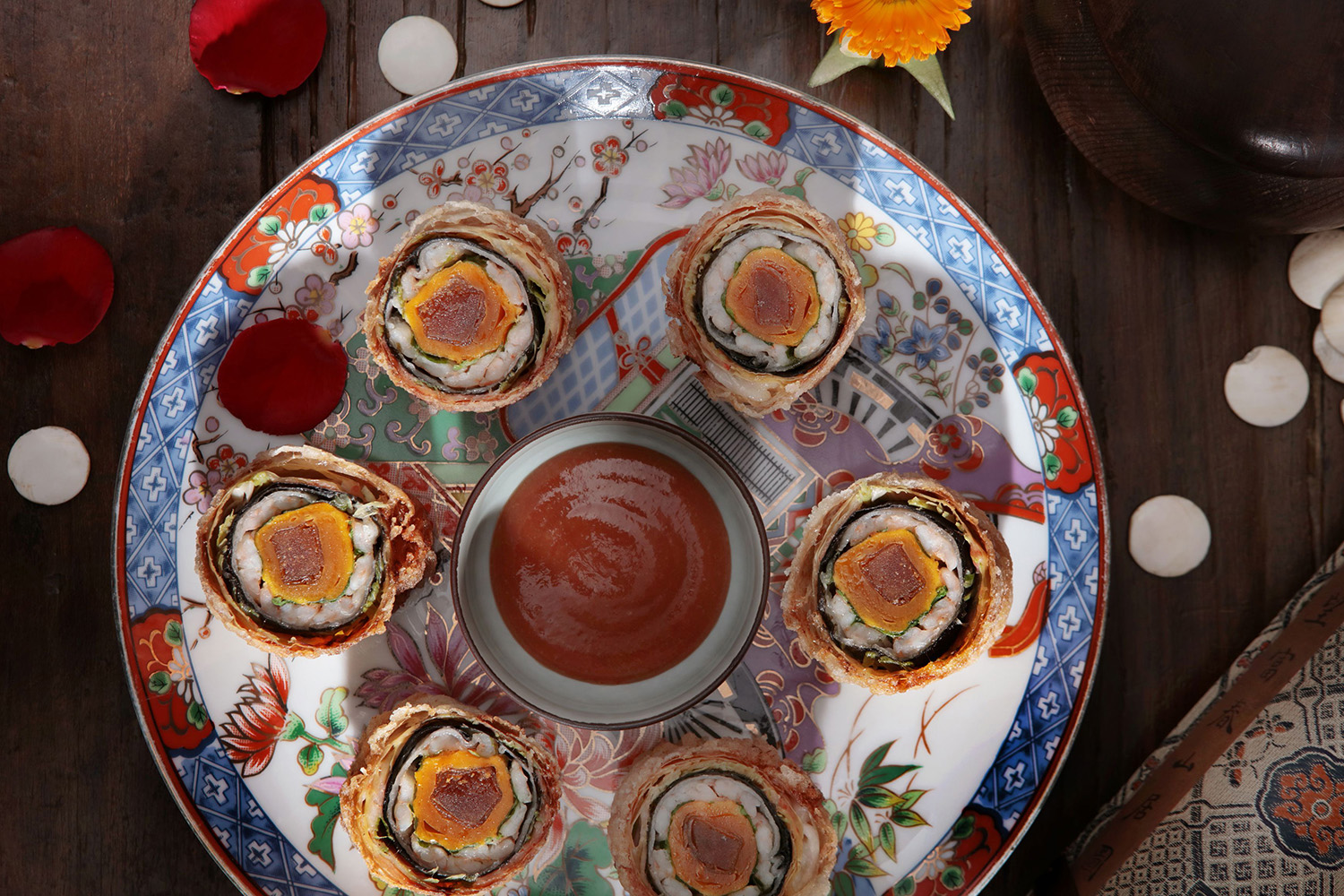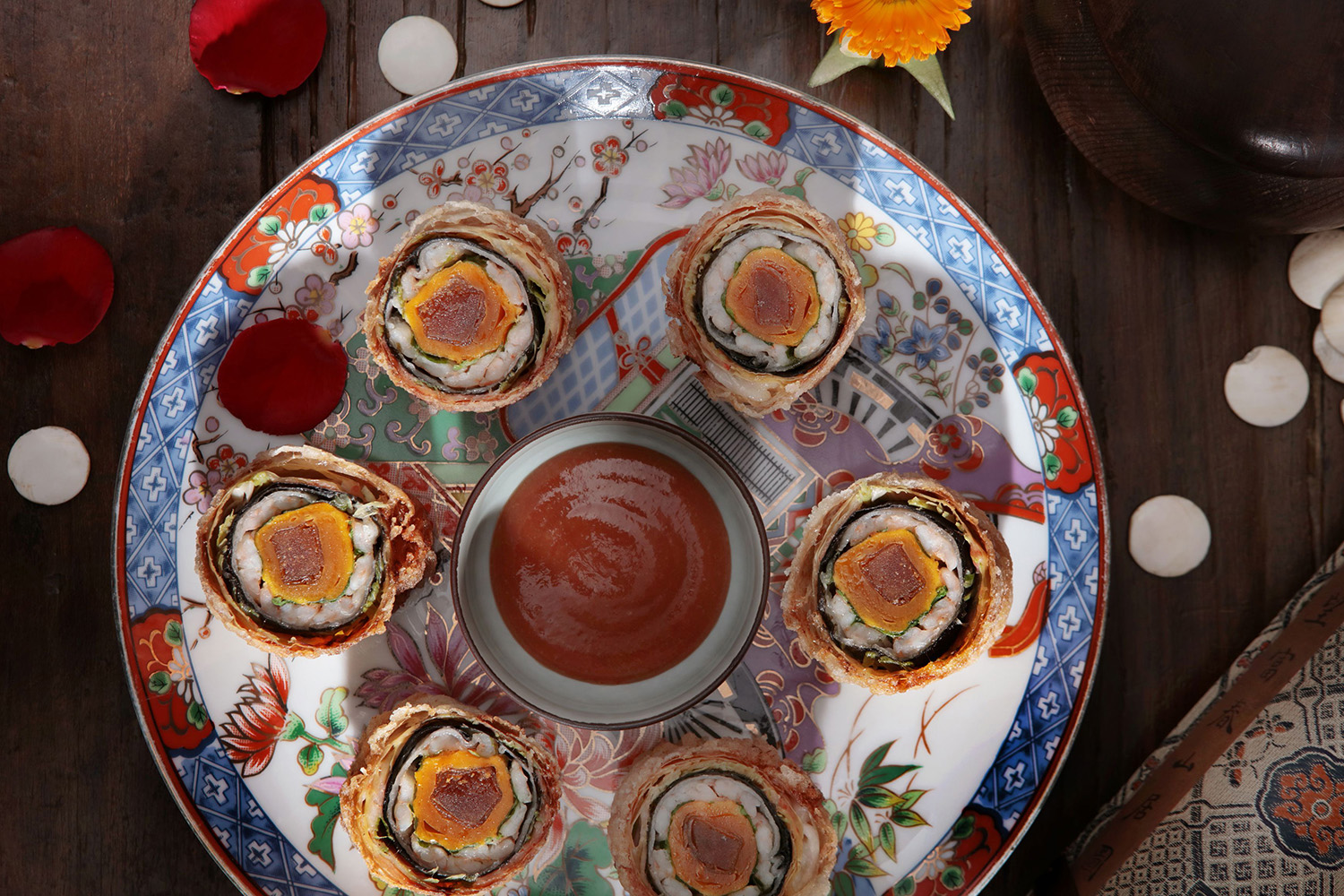 Taipingting Rose Prawns
Fresh ecological live prawn...
Fresh ecological live prawn meat is wrapped with mullet roe, salty duck egg yolk, and Erfan tofu skin, which is then covered in prawn paste, nori slices, garlic bolt slices and coriander leaves…etc., like layers of a blooming rose. This cuisine was a popular restaurant dish around Taipingting (currently Yanping South Road)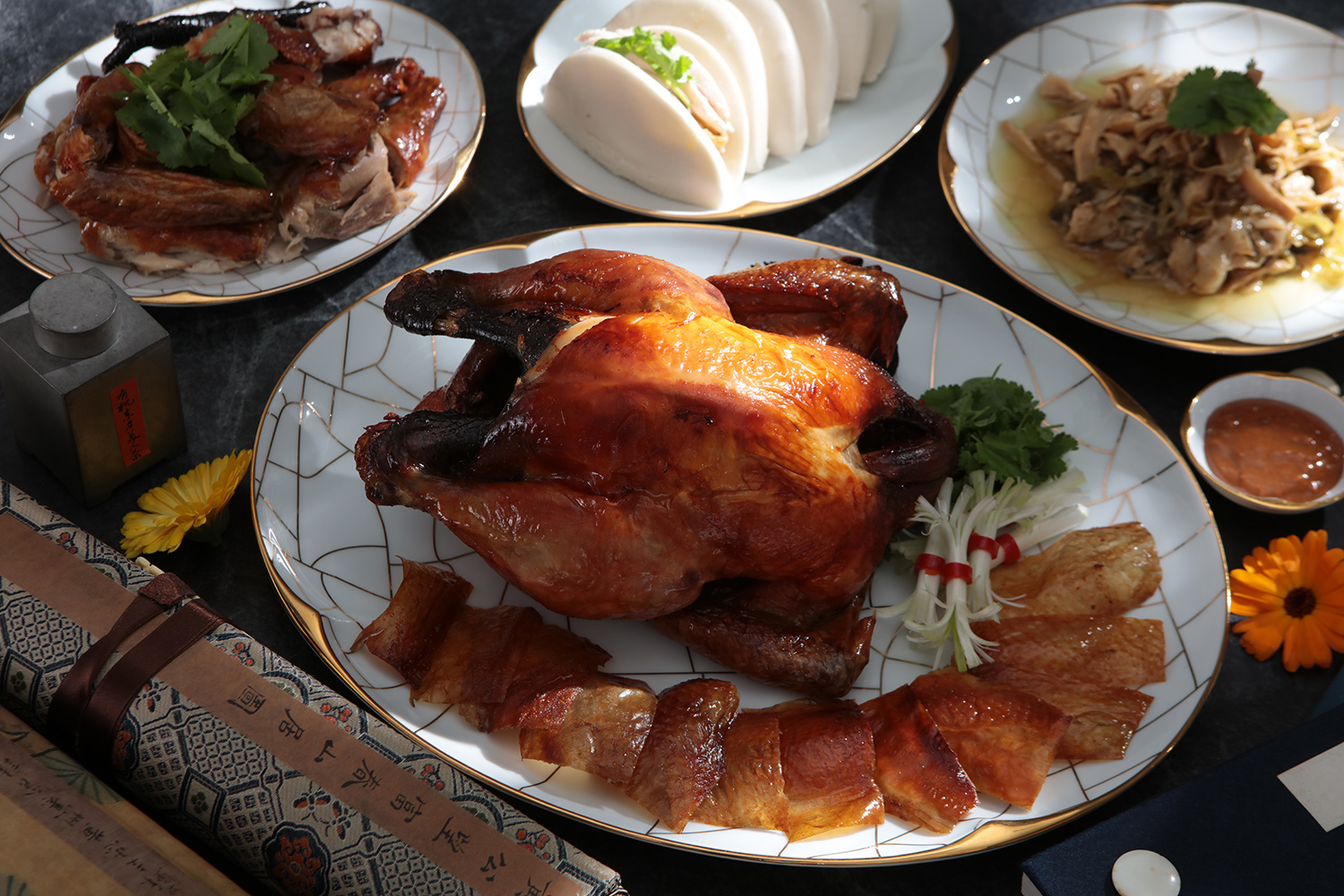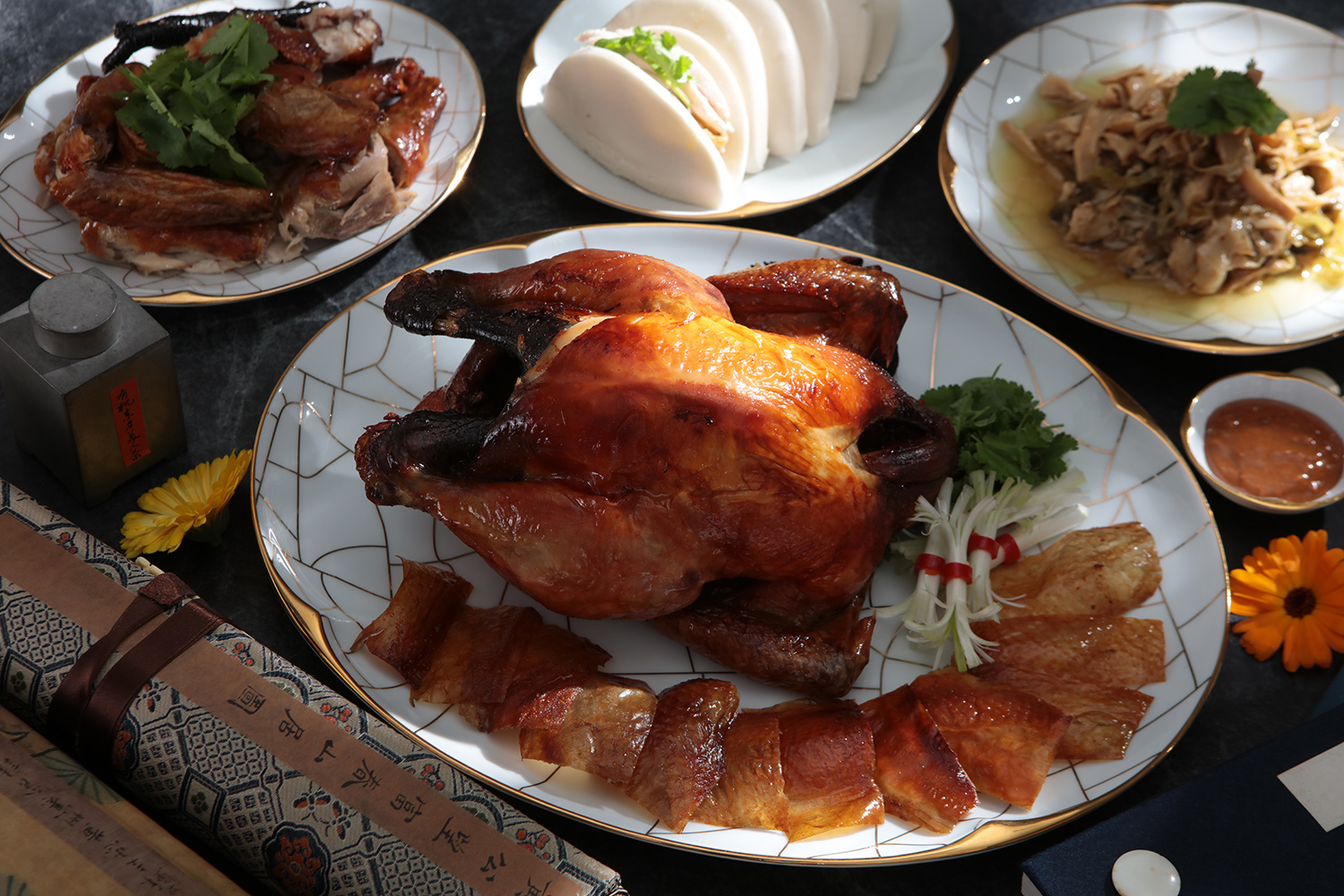 Crispy Roasted Chicken(two days in advance)
A dish served at Penglaige....
This is a signature dish from the famous Peng-lai-ge Restaurant, and we got the recipe from the master chef Huang De-shing. The roasted chicken can be enjoyed three ways: 1) you can bite into the meat of the chicken that was marinated first with fermented bean curd and then roasted; 2) you can savor the meat seasoned with the drippings from the roast chicken and add some crunchby eating it with sauerkraut; and 3) you can sandwich the meat, shredded bamboo shoots and sauerkraut in a steamed bun.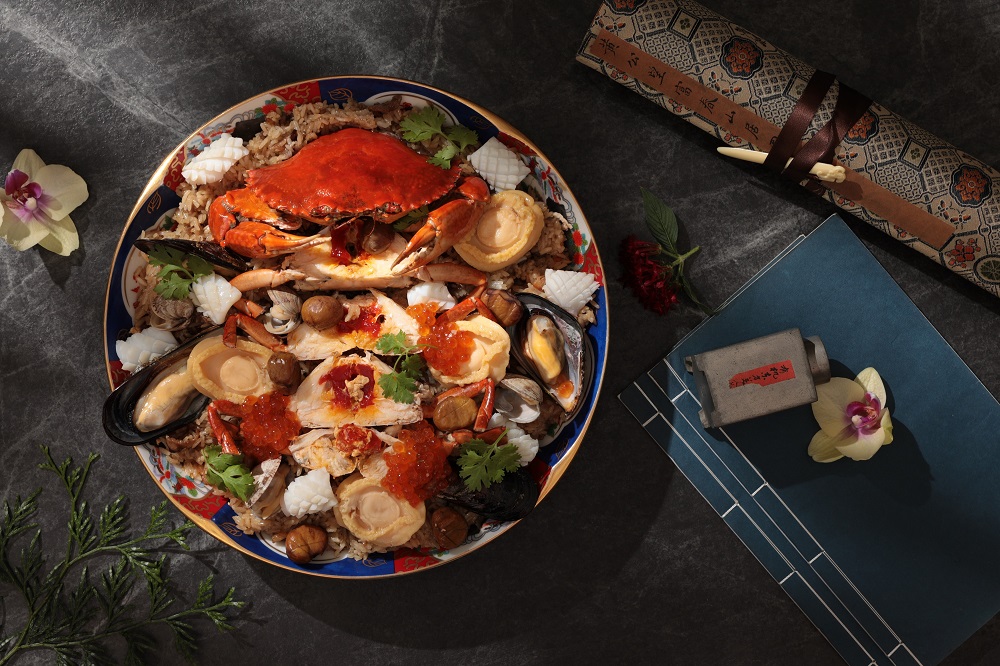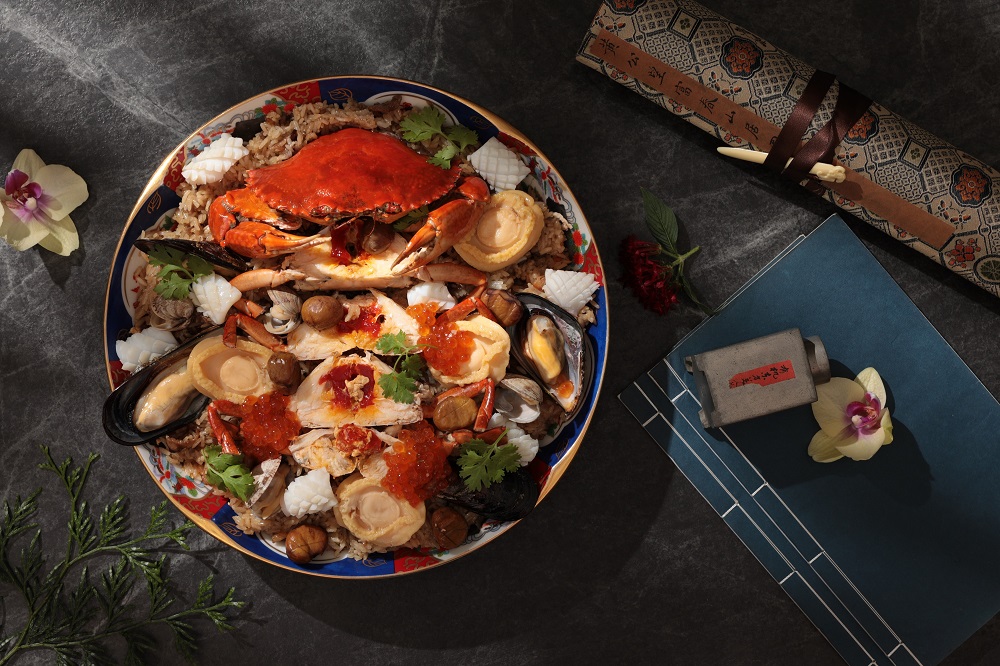 Premium Mud Crab Seafood Sticky Rice
Live wild crabs have been c...
Live wild crabs have been carefully selected to be the star of this dish. These crabs are fleshy and well-grown, each weighing a minimum of 12 liang (around 450g), and have been tested for veterinary drugs and heavy metal residues, making them a safe and hearty meal to be enjoyed. The succulent and sweet crab meat is placed on the aromatic rice cake that has been stir-fried with log mushrooms, chestnuts, and sun-dried shrimps from Penghu. Then, the dish is steamed, during which the glutinous rice soaks up the savory goodness of the juicy crab meat. The mouth-watering rice cake and rich-tasting crab meat are then brought together with various seafood delicacies such as braised abalone, mussels from Matsu, salted squid, clams with garlic, and salmon roe from Japan. The dish is a seafood carnival starring the best seafood that Taiwan has to offer.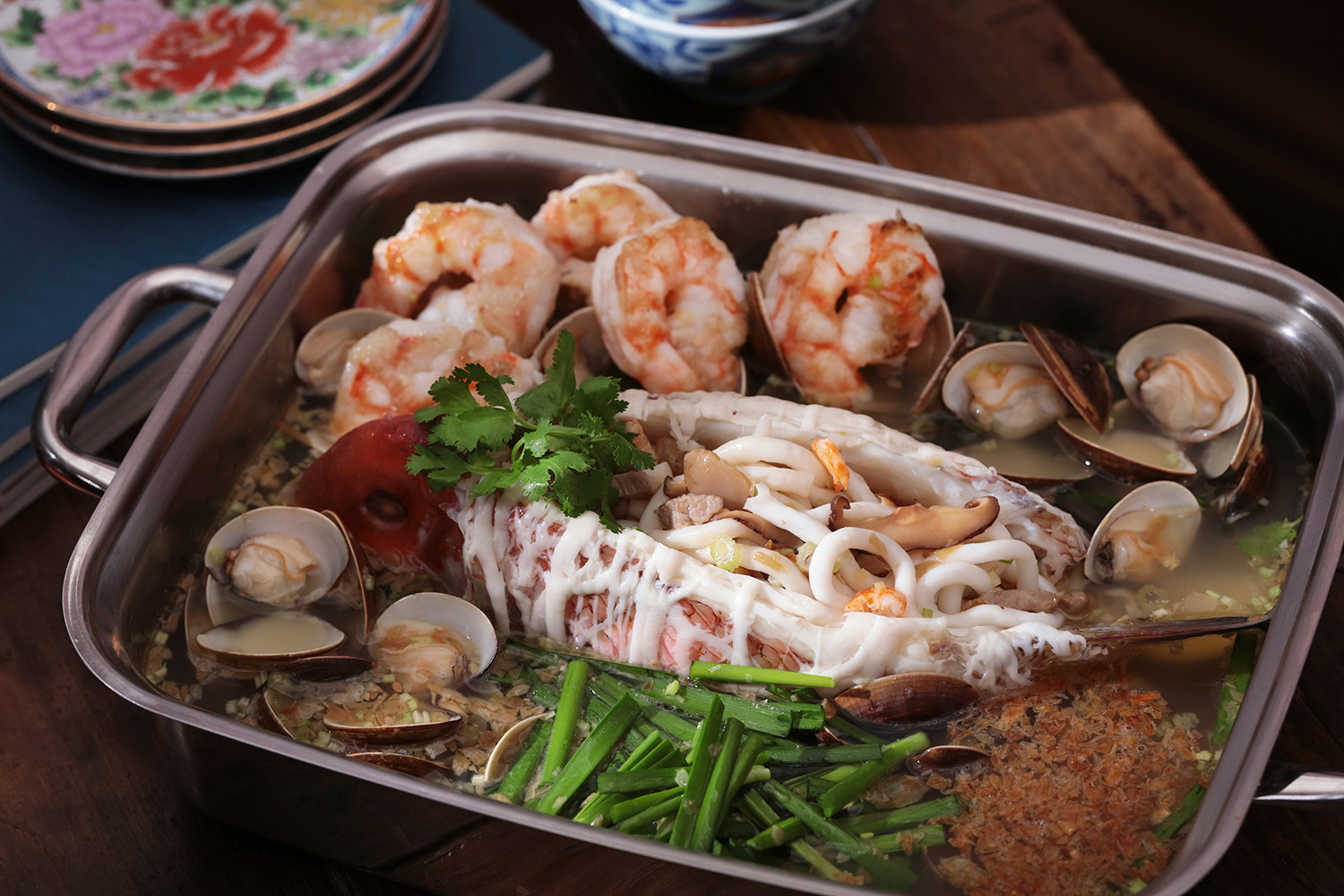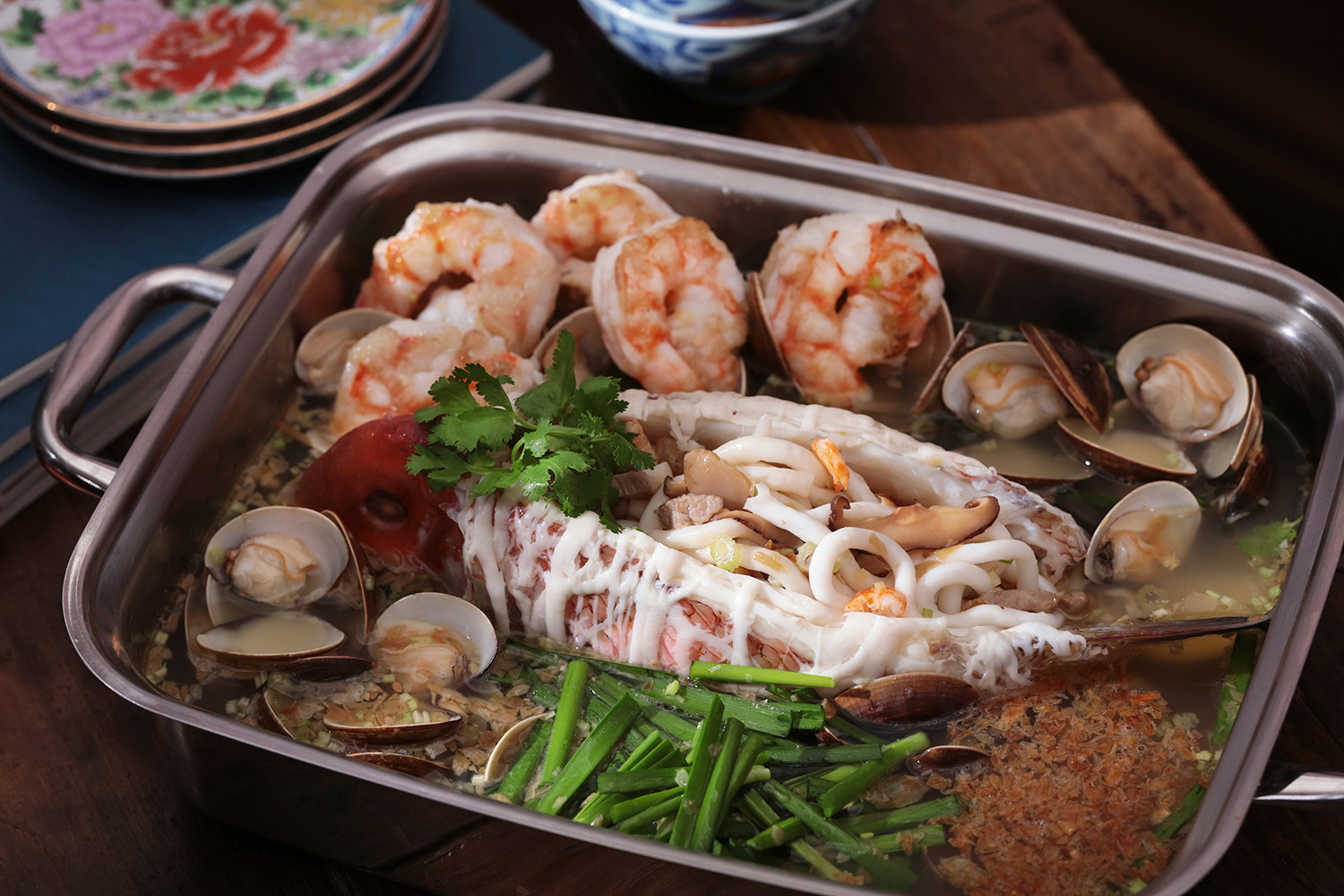 M&S Special Fish
Shanhai Seafood House class...
Shanhai Seafood House classic signs. The same day the top earners Keelung Down to now flow boneless fish, stuffed mushrooms, the wood, the traditional Mi Taimu Taiwan, Penghu out there full of sun dried shrimp, leek and clam extract umami SPA, Penghu prawns and so on. Pot full of flavor and tradition of the old flavor combination as the preferred gourmands.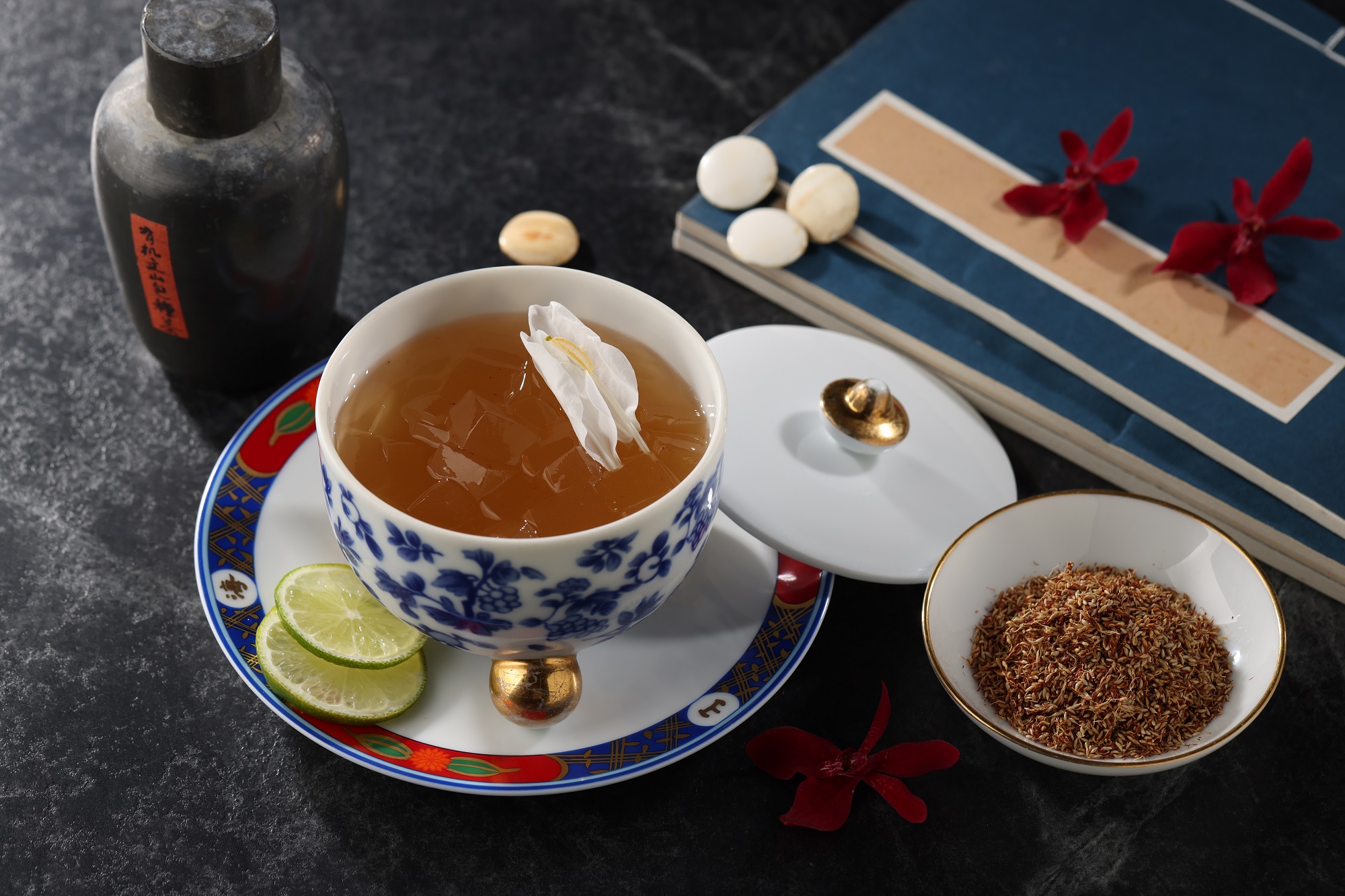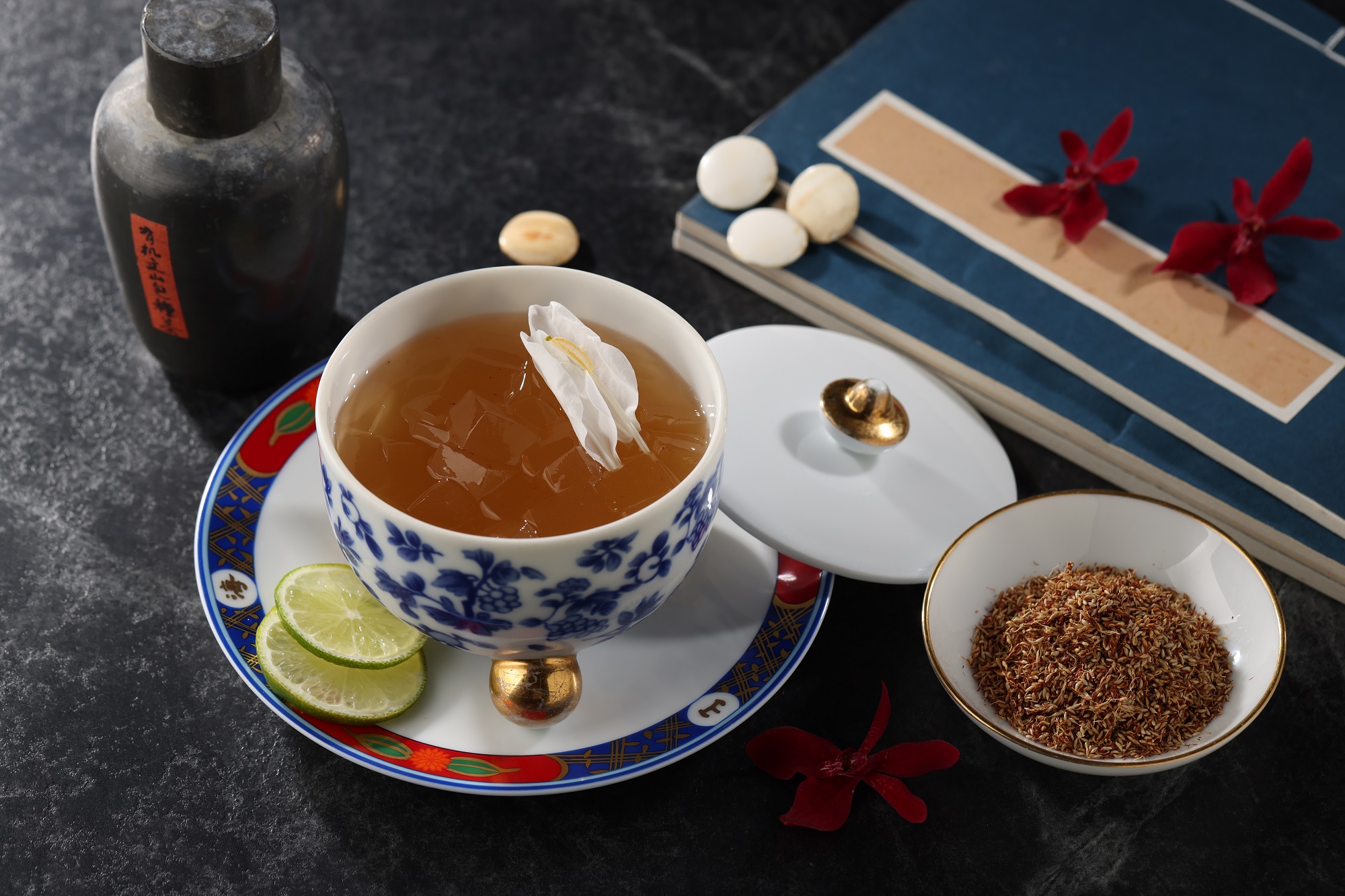 Wild Ginger Lily Aiyu Jelly
Alishan Mountain wild aiyu ...
Alishan Mountain wild aiyu hand-washed by the chef with the addition of organic wild ginger lily.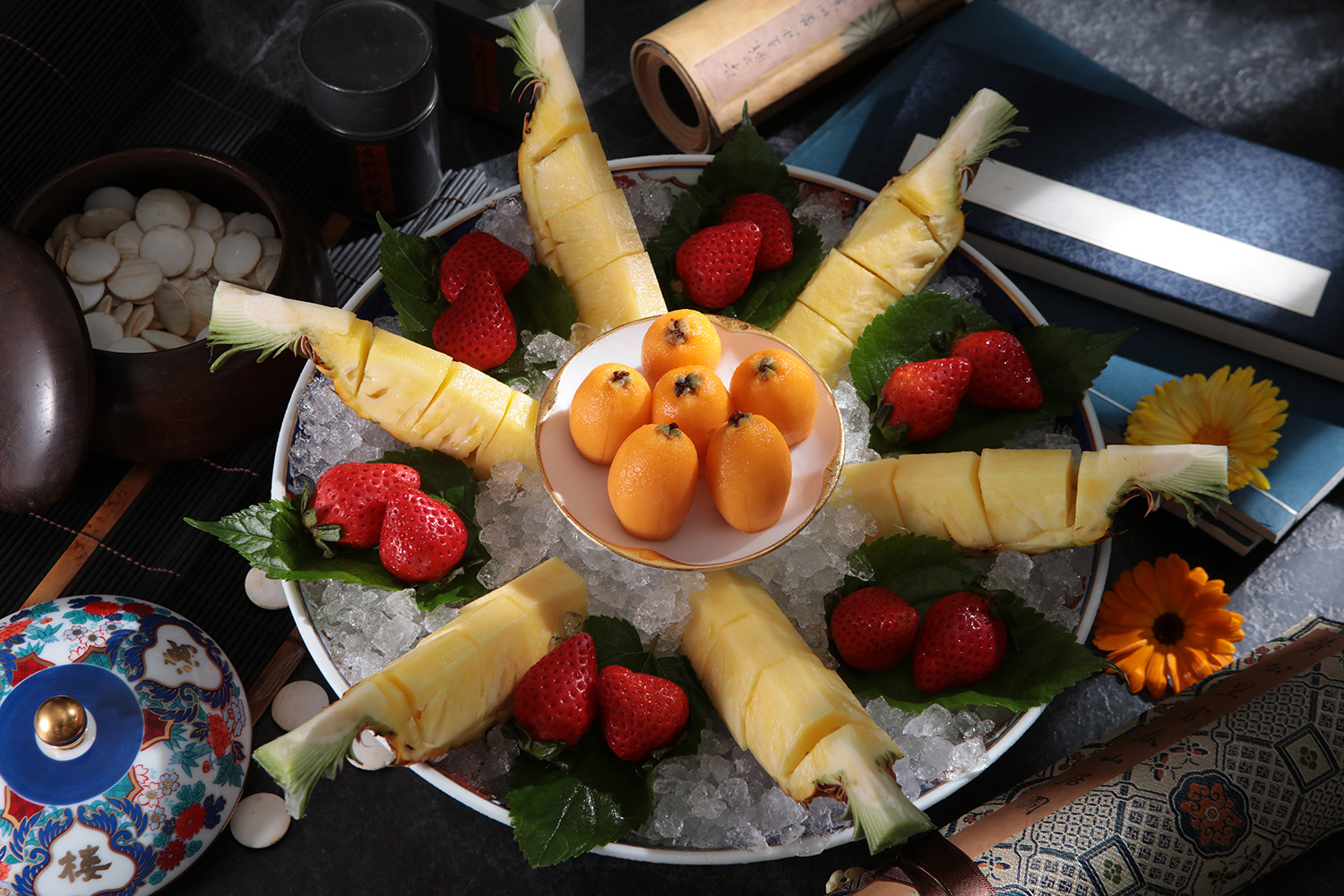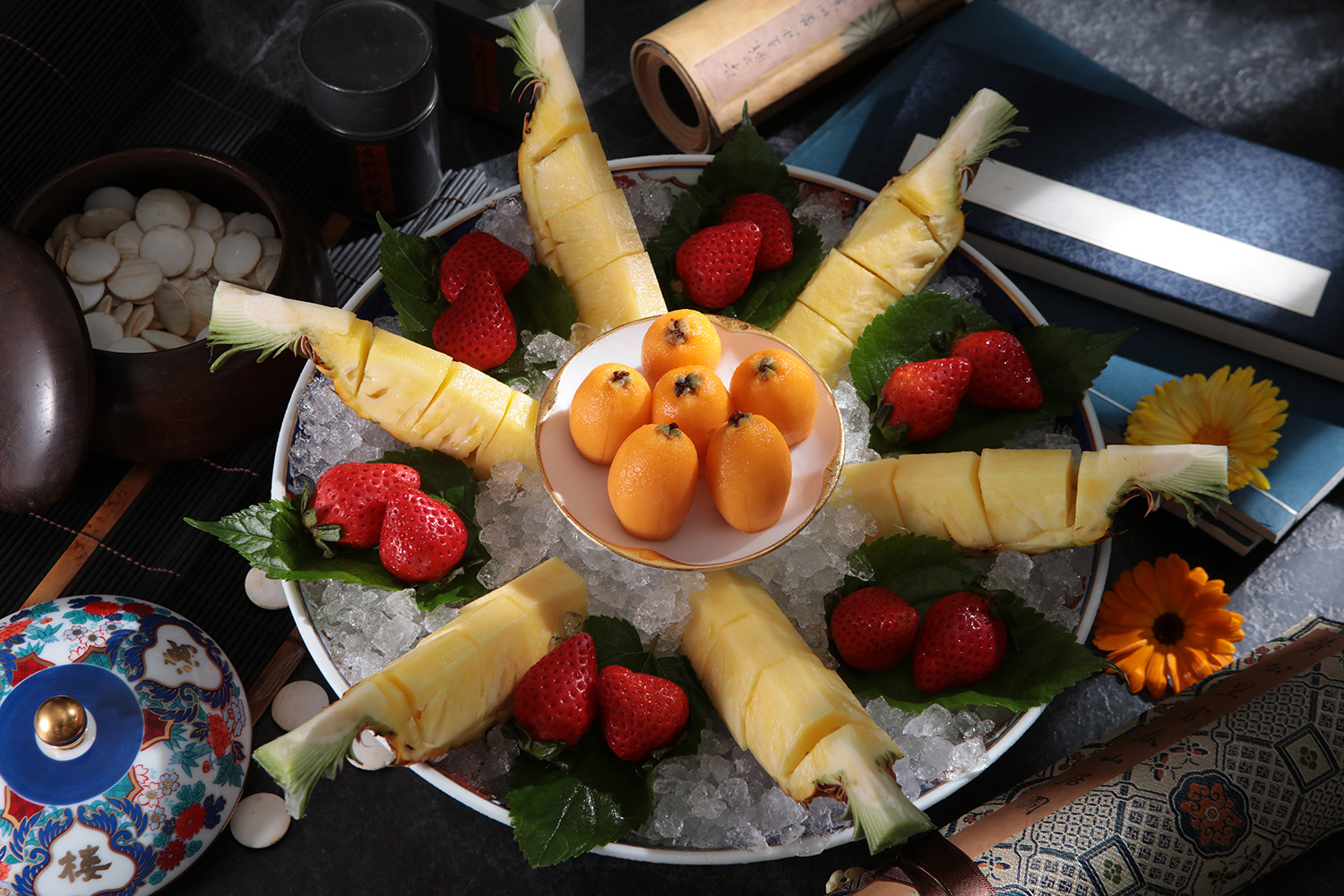 Seasonal Fruit.
A selection of the choicest...
A selection of the choicest organic, seasonal fruits from across Taiwan.
This set of tableware and dishes are for reference only.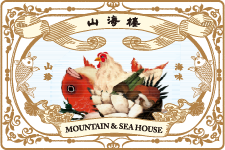 Address
No.94, Sec. 2, Ren'ai Rd., Zhongzheng Dist., Taipei City 100, Taiwan
Rui Family Menu
NT$ 18800/8 persons
Deluxe Mountain and Sea House Platter

Zucchini parcel

Taipingting Rose Prawns

Crispy Roasted Chicken(two days in advance)

three ways to eat

Premium Mud Crab Seafood Sticky Rice

M&S Special Fish

Wild Ginger Lily Aiyu Jelly

Seasonal Fruit.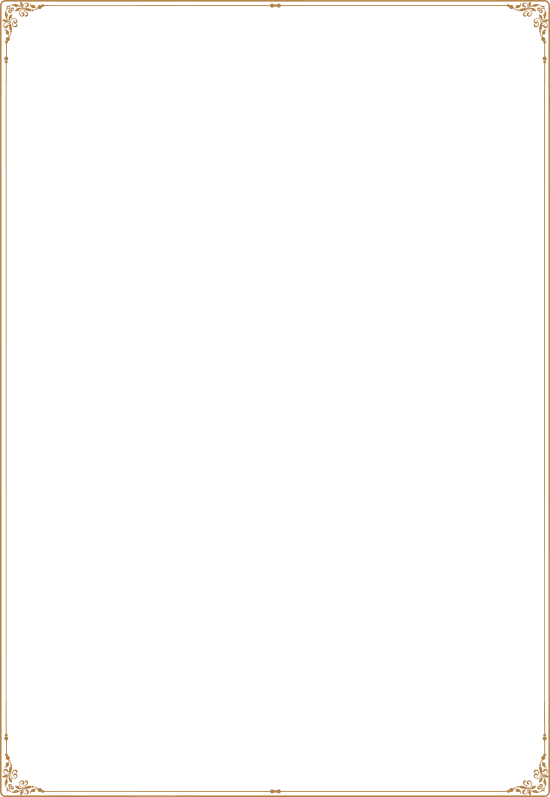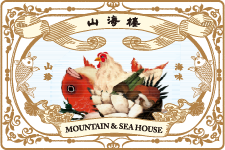 Mountain and Sea House
Address
No.94, Sec. 2, Ren'ai Rd., Zhongzheng Dist., Taipei City 100, Taiwan
facebook