C
h
e
f
'
s


S
p
e
c
i
a
l C
o
m
p
l
i
c
a
t
e
d


h
a
n
d
-
m
a
d
e


c
u
i
s
i
n
e
s T
h
e

S
p
i
r
i
t


o
f


T
a
i
w
a
n
e
s
e


c
u
i
s
i
n
e
s
Chef's Special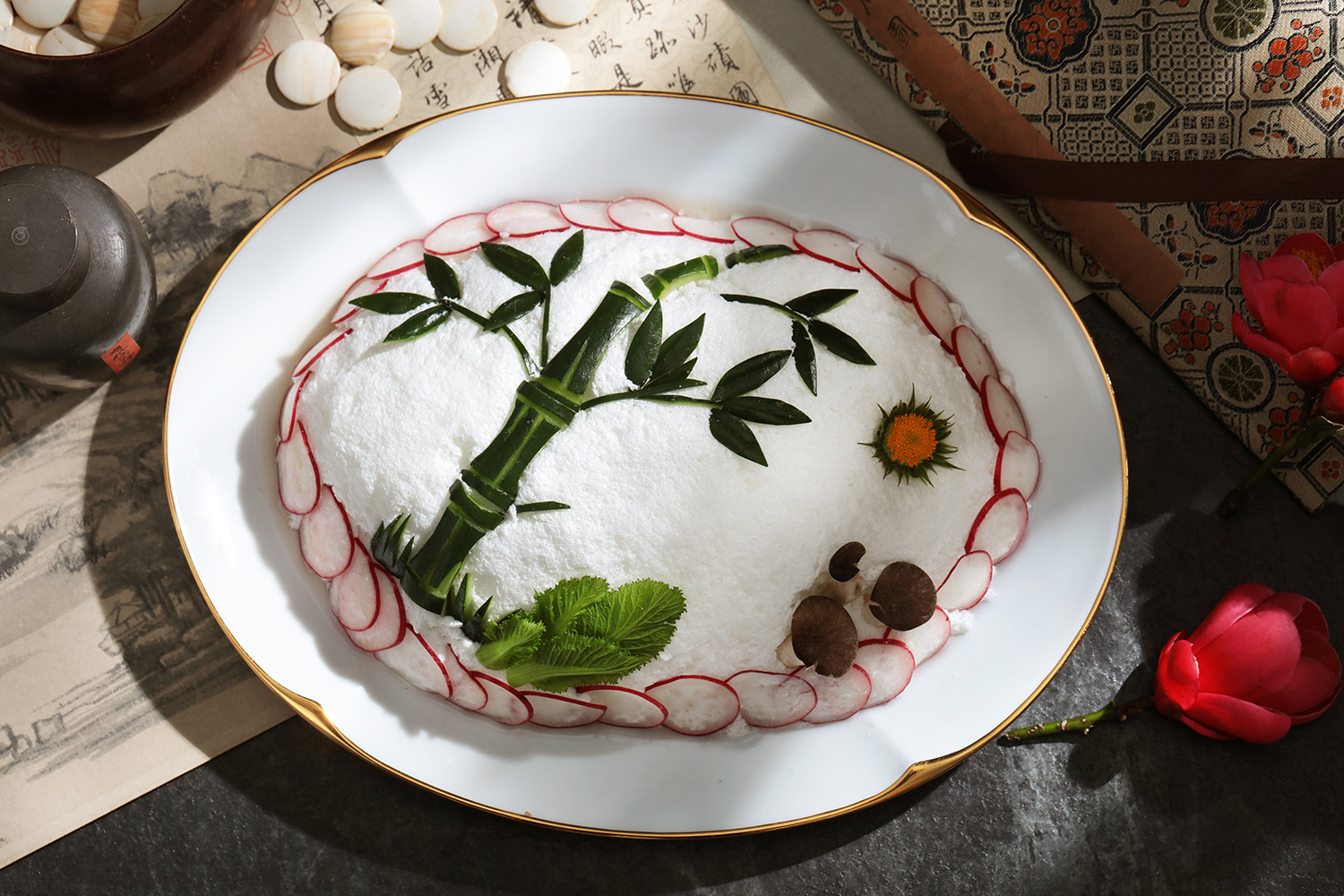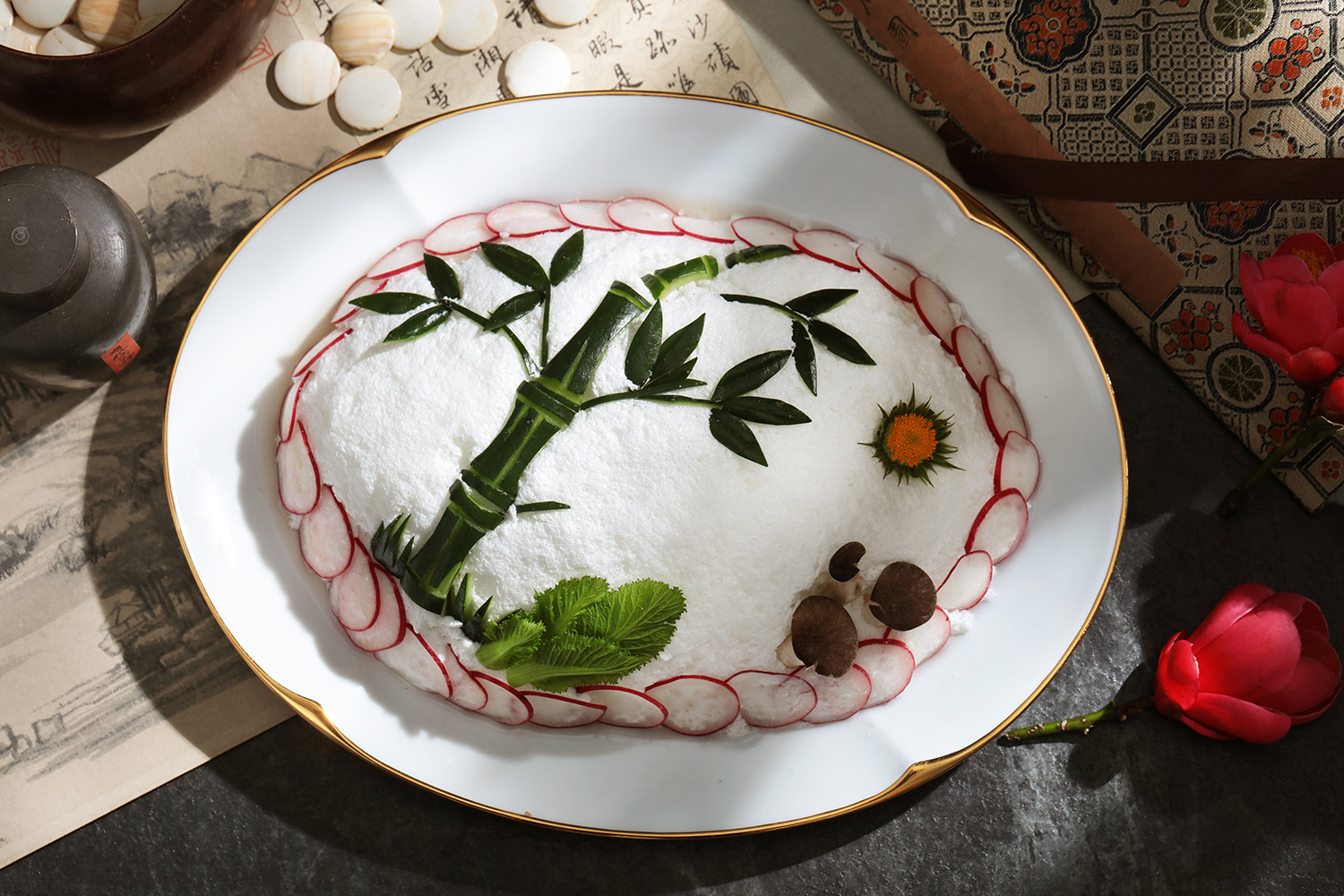 Seasonal Vegetables Covered by Snow
Clear white whipped meringu...
A layer of white meringue with exquisite patterns drawn by the chef is placed over a dish of seasonal vegetables. This is a dish that pleases the eyes as well as the palate.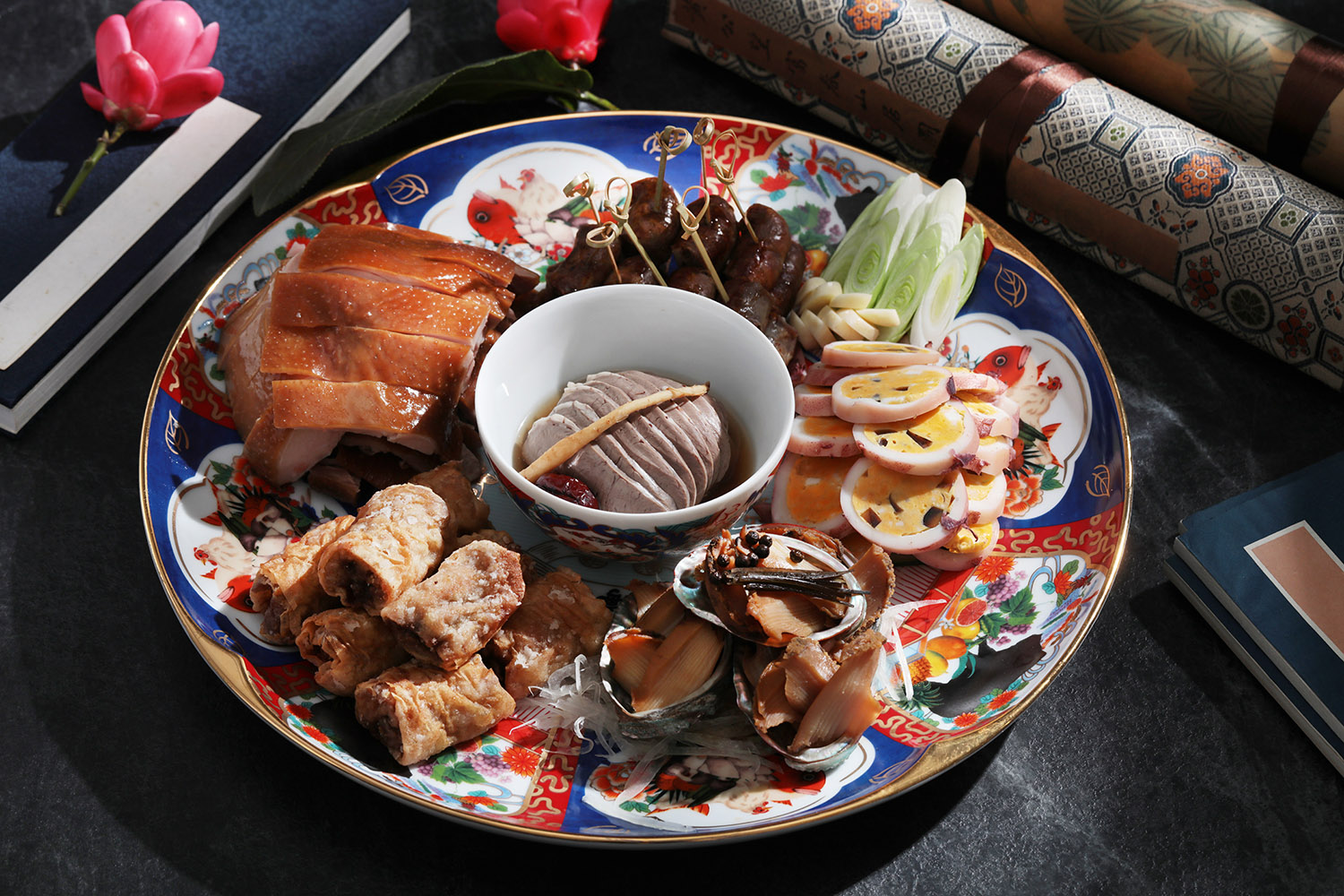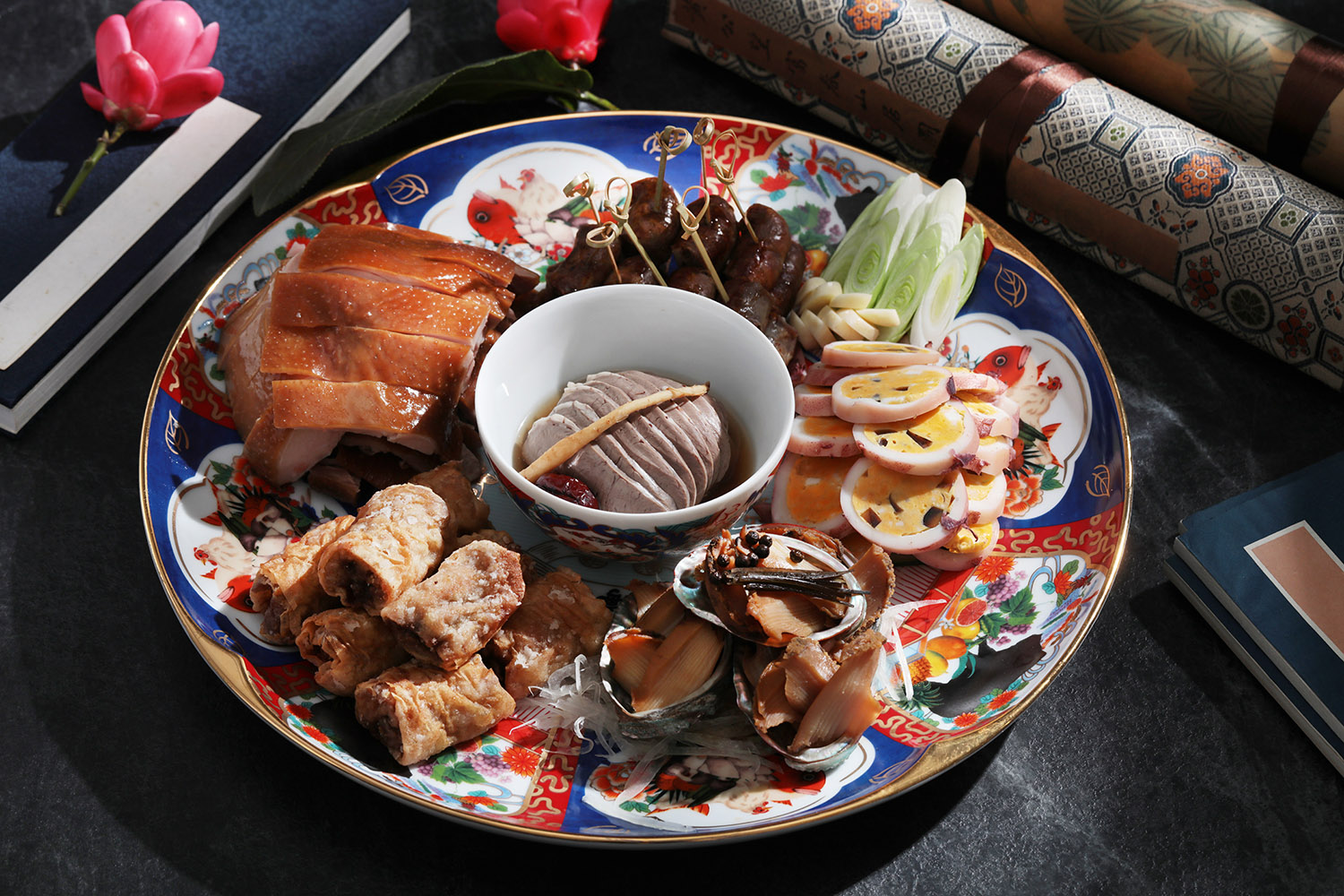 Deluxe Mountain and Sea House Platter
It includes Ginseng Pork He...
A medley of six signature dishes: pig's heart stewed in ginseng, pork knuckle sausages, liver rolls, chicken smoked with sugar cane, squid stuffed with three kinds of eggs, and abalone stewed with Atayal spices. (contents may vary by season).
NT$ 2,380 (Large)
NT$ 1,680 (Small)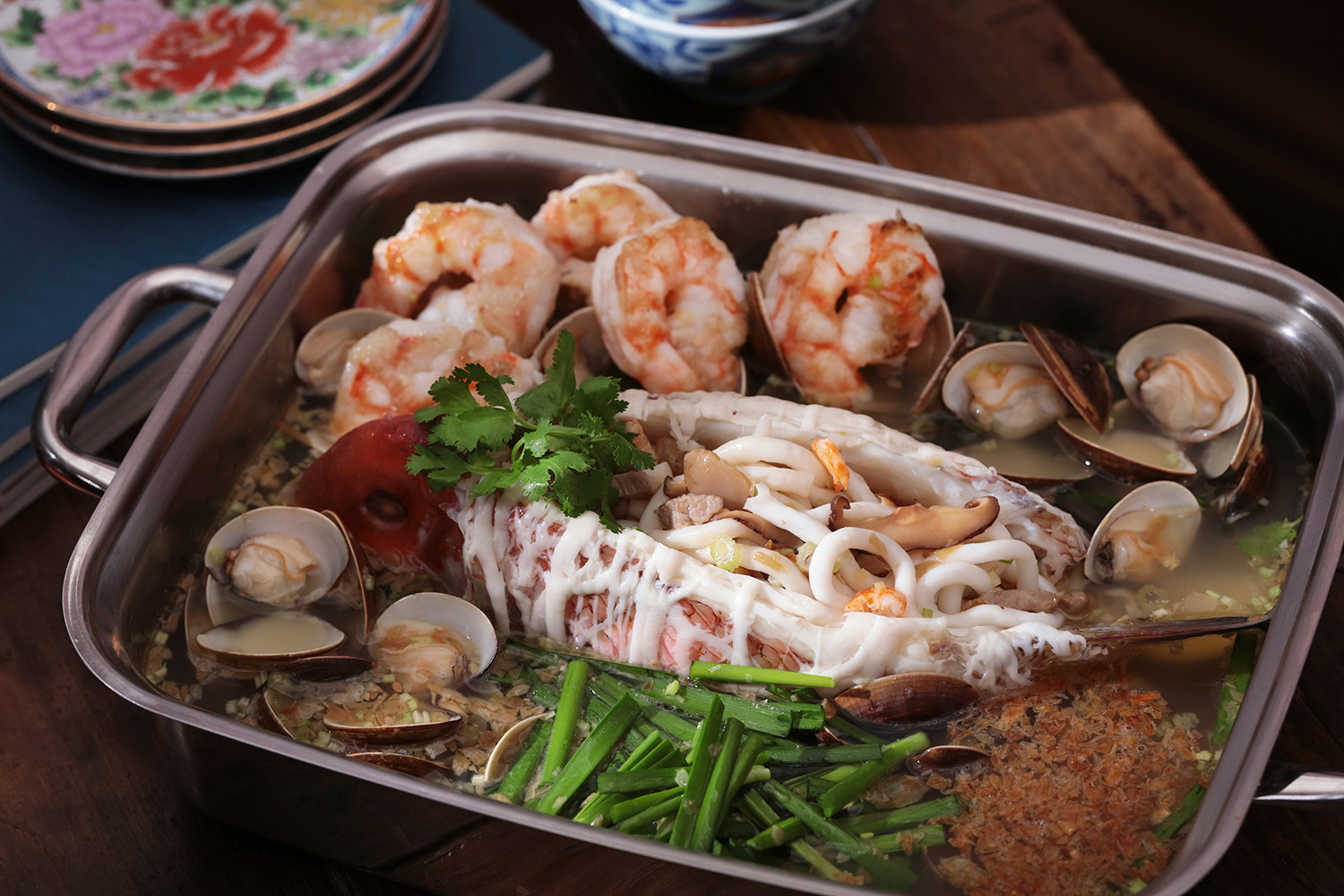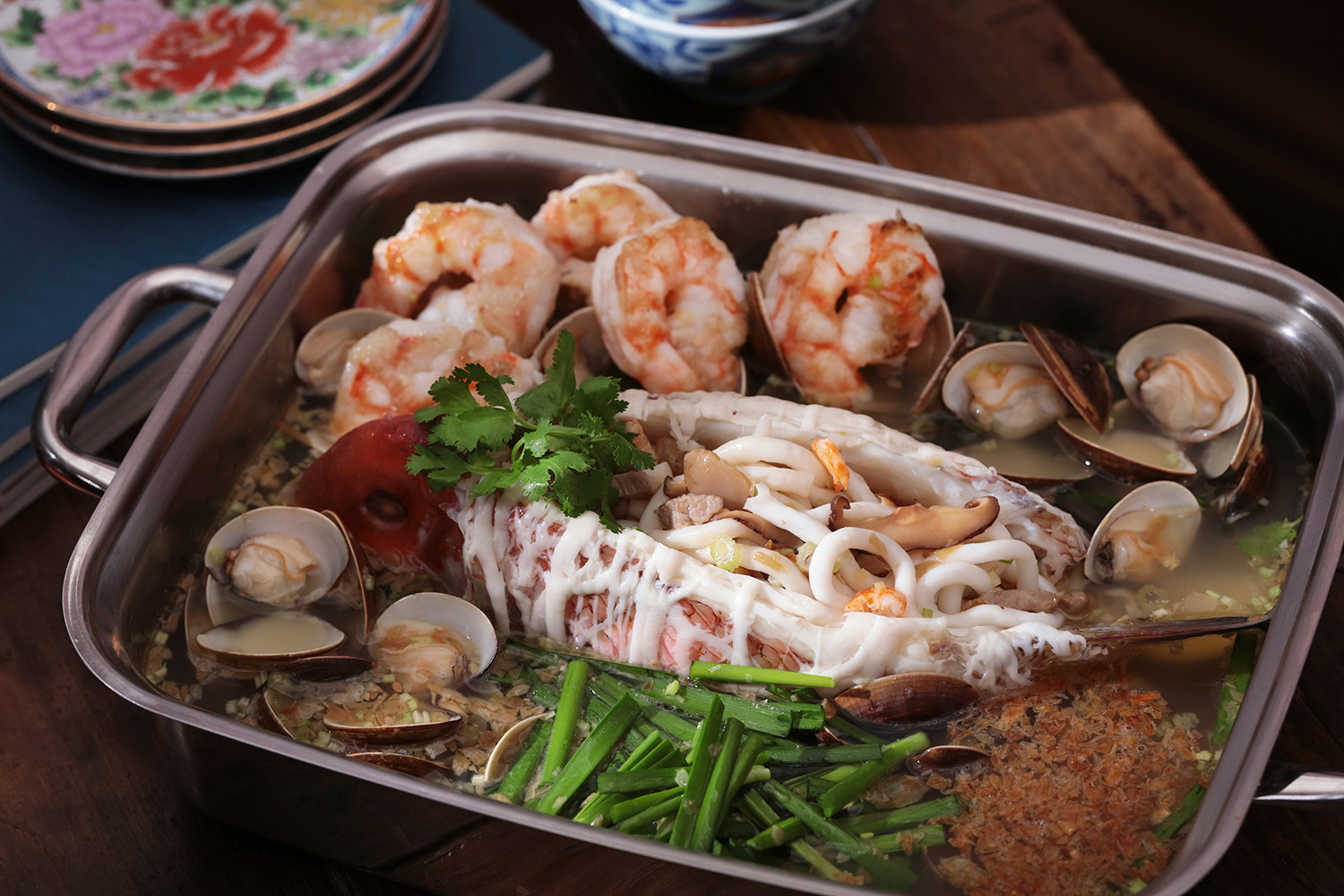 M&S Special Fish
Shanhai Seafood House class...
One of Mountain and Sea House signature dish. The same day the top earners Keelung Down to now flow boneless fish, stuffed mushrooms, the wood, the traditional Mi Taimu Taiwan, Penghu out there full of sun dried shrimp, leek and clam extract umami SPA, Penghu prawns and so on. Pot full of flavor and tradition of the old flavor combination as the preferred gourmands.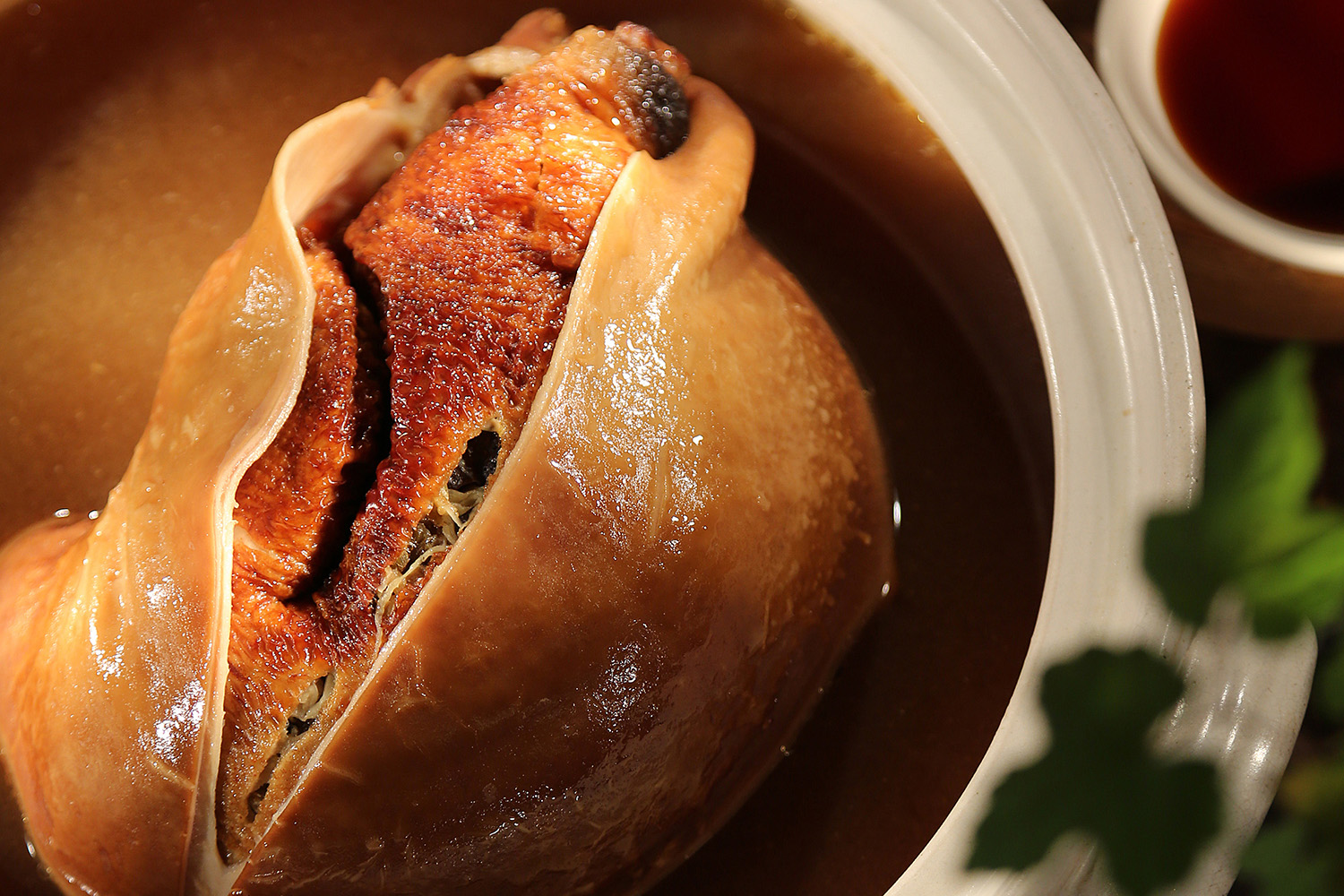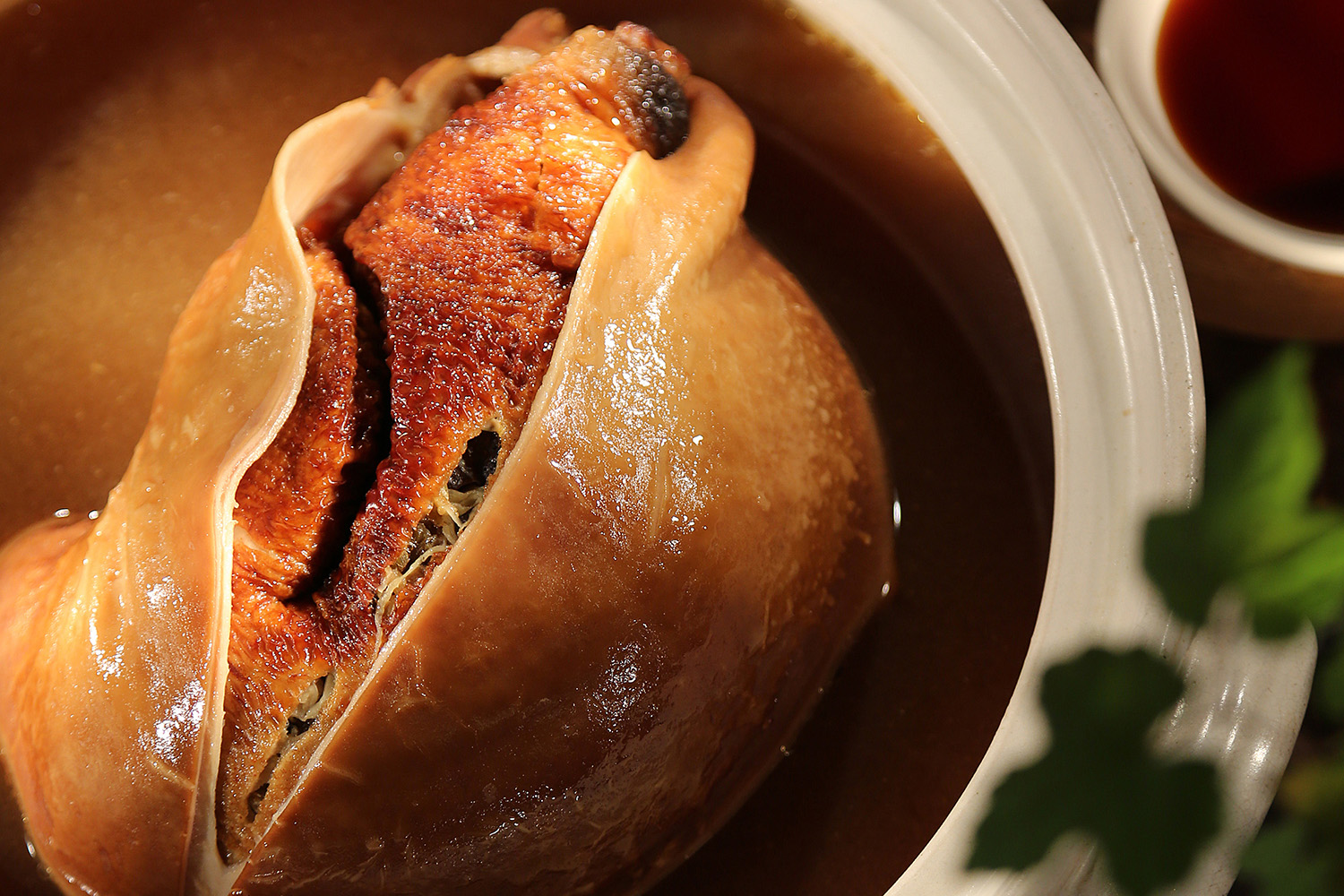 Whole Chicken Cooked in Pork Stomach(two days in advance)
The Taiwanese version of Ha...
The Taiwanese version of Haggis: free-range chicken, carefully deboned and stuffed by hand with a mixture of shredded bamboo shoot and shiitake mushrooms, bundled in pork stomach and stewed by our highly-skilled chefs.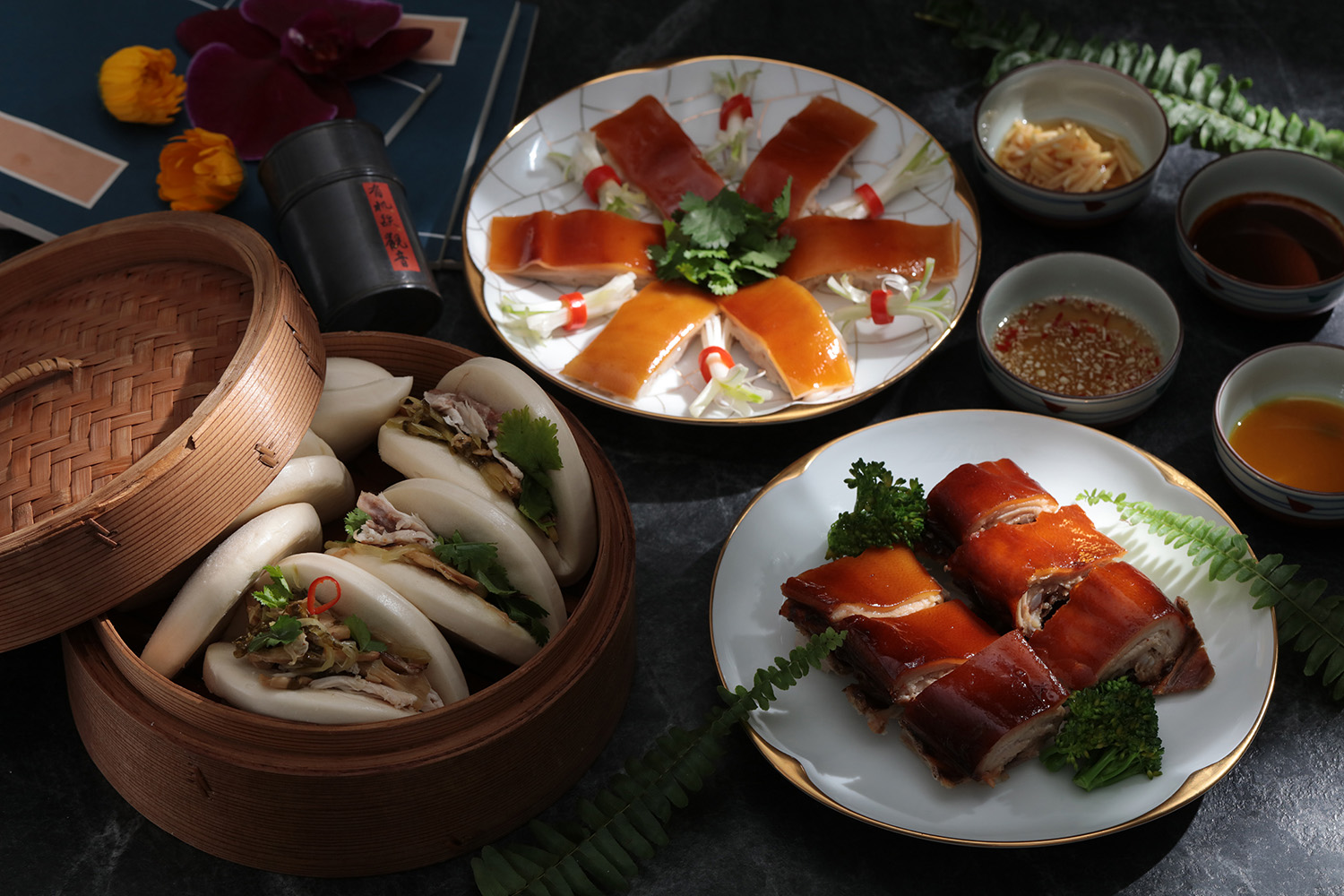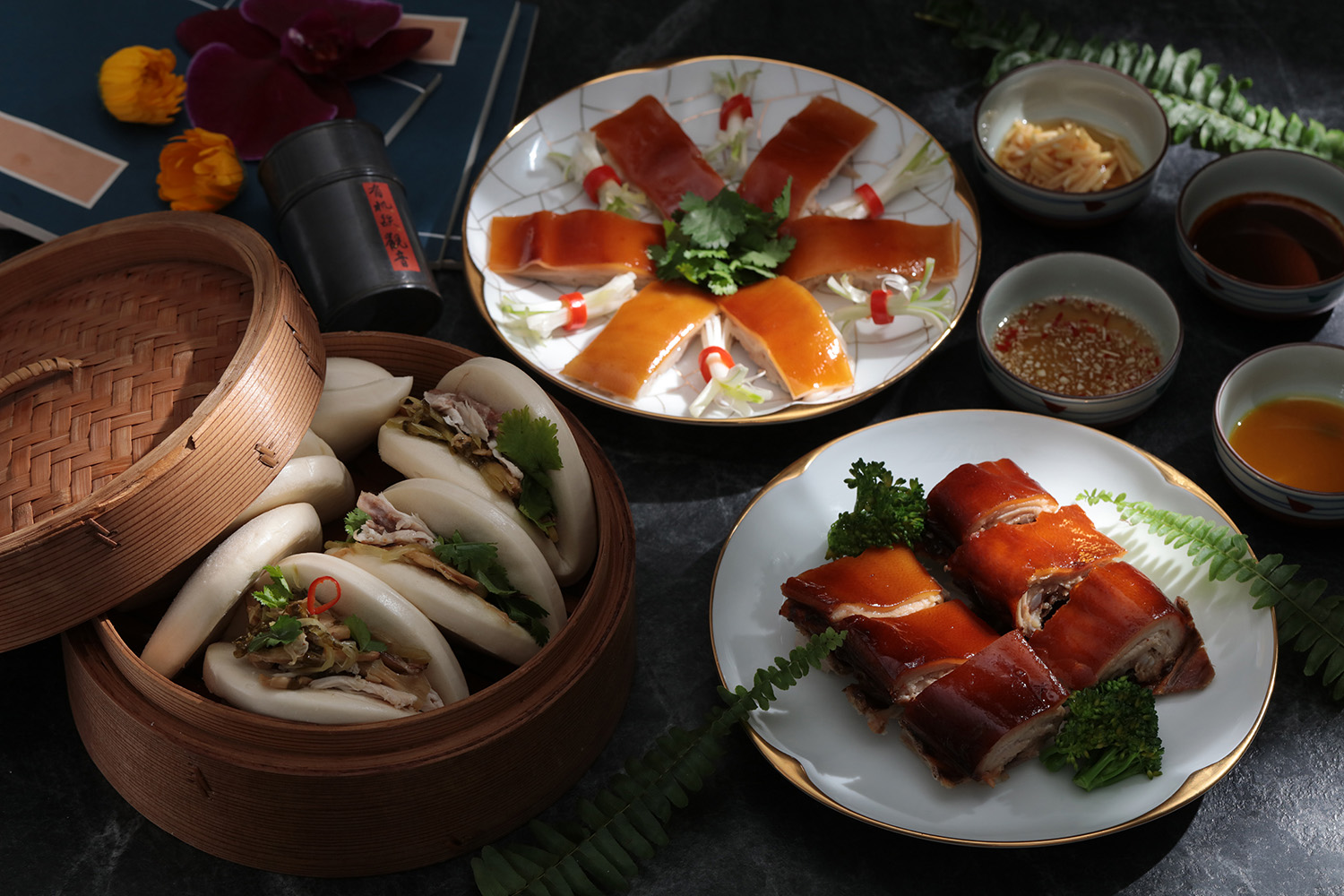 Suckling Pig(2 days in advance)
Master Te-Hsing Huang from ...
Master Te-Hsing Huang from Peng Lai Restaurants used mainly Fujian-style culinary skills, and this cuisine has not been made since Master Huang left Peng Lai Restaurants, as no one is willing to reproduce the complicated production process. When this cuisine reappeared, Master Huang said emphatically, "This cuisine has not been seen for more than 50 years"

This cuisine may be enjoyed in three ways, the first being the crispy pork skin.The second is the tender pork rib, and the third is stir-frying the remaining meat with pickled Chinese cabbage, and then serving it in steamed buns. There are four different flavors of sauces, including the western-style honey mustard, the lemon sauce similar to Japanese-flavor, the Taiwanese sweet sauce made of fermented flour, as well as the vinegar and garlic sauce for your selection. The diverse sauces also seem to represent the past glory of Dadaocheng with the fusion of different cultures.
NT$ 9,980 (whole one)
NT$ 6,560 (Half one)
NT$ 3,880 (one fourth)
three ways to eat
This set of tableware and dishes are for reference only.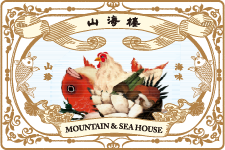 Address
No.94, Sec. 2, Ren'ai Rd., Zhongzheng Dist., Taipei City 100, Taiwan
Chef's Special
Seasonal Vegetables Covered by Snow

Deluxe Mountain and Sea House Platter

NT$ 2,380 (Large)

NT$ 1,680 (Small)

M&S Special Fish

Whole Chicken Cooked in Pork Stomach(two days in advance)

Suckling Pig(2 days in advance)

three ways to eat

NT$ 9,980 (whole one)

NT$ 6,560 (Half one)

NT$ 3,880 (one fourth)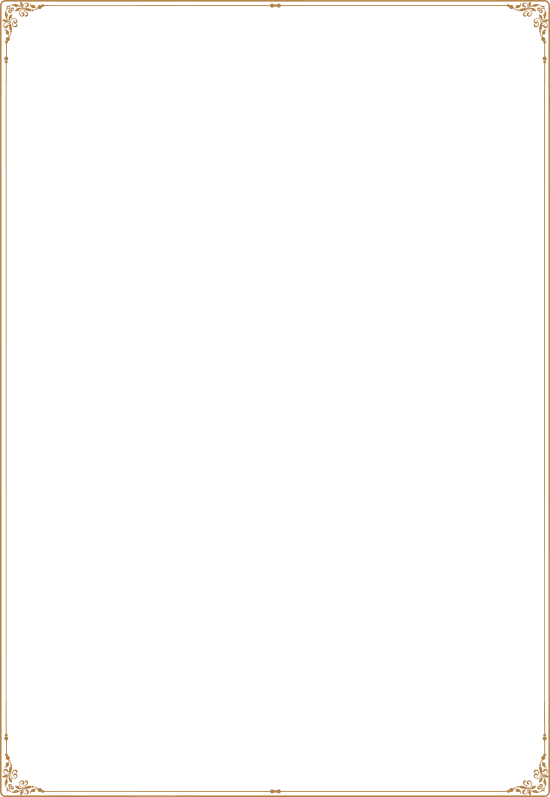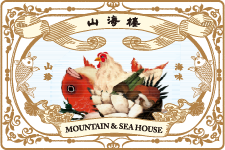 Mountain and Sea House
Address
No.94, Sec. 2, Ren'ai Rd., Zhongzheng Dist., Taipei City 100, Taiwan
facebook