四人外送合菜
線上訂購 https://mountain-n-seahouse.oddle.me


Chef's Special
It includes Additive-free C...
It includes Additive-free Chinese Sausage, Three-color Egg & Squid Roll, Marinated Pork Liver Rolls, Ginseng Pork Heart, Hongqu Braised Pork.


White-Flowered Gourd
Spring limited.Self-cultiva...
Spring limited.

Self-cultivated organic white-flowered gourds and organic carrotsfrom the farm are interwoven to form the crisscross pattern, stuffed with black pork and various types of mushrooms, including Brazilian mushrooms, king trumpet mushrooms and oyster mushrooms.The dish is completed by sprinkling chicken broth at the end in order to offer a refreshingly charming taste.



Starting time:

Please refer to the

staff

for further information.





Sugarcane-smoked Free-range Chicken
Local Taiwanese free-range ...
Local Taiwanese free-range chicken, traditionally prepared by smoking over sugarcane.


Stir-fried Rice Noodles
Pure 100% rice flour noodle...
Pure 100% rice flour noodle stir fried with a tasty medley of dried and toasted shrimp, sun-dried Penghu squid, wood-cultivated Shiitake mushrooms and seasonal vegetables.


Soup with Four Precious Ingredients
A whole free-range chicken ...
A whole free-range chicken is stewed for two hours with seasonal turnips, pork tripe, scallops and log-cultivated mushrooms. All the aromatic and sweet essence of the food ingredients are concentrated in one pot, which is then garnished with abalone and solen.


Almond Jelly
Yilan Chef A-Hai's signatur...
Yilan Chef A-Hai's signature banquet dessert. A mix of peanuts and almonds, hand whipped for 40 minutes, and transformed into the perfect gelatin dessert. A delicious jelly with no artificial flavors or additives.
This set of tableware and dishes are for reference only.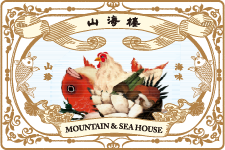 Address
No.94, Sec. 2, Ren'ai Rd., Zhongzheng Dist., Taipei City 100, Taiwan
四人外送合菜
線上訂購 https://mountain-n-seahouse.oddle.me
Chef's Special

White-Flowered Gourd

Sugarcane-smoked Free-range Chicken

Stir-fried Rice Noodles

Soup with Four Precious Ingredients

Almond Jelly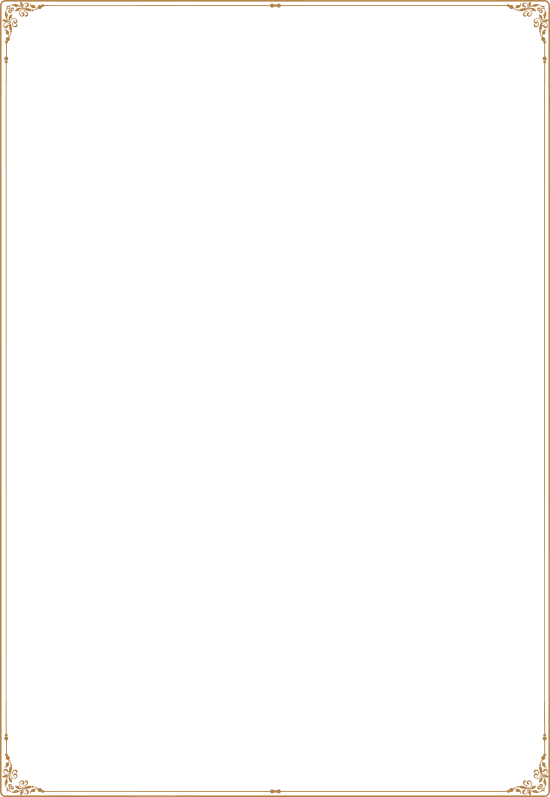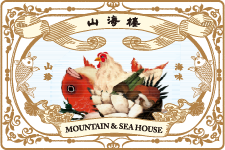 Mountain and Sea House

Address

No.94, Sec. 2, Ren'ai Rd., Zhongzheng Dist., Taipei City 100, Taiwan

facebook

">