Braised Pork Knuckles and Abalone
When it comes to banquets h...
When it comes to banquets hosted by "A-shes" ("rich people" in the Taiwanese language), braised pork knuckles and abalone is an important dish. Pork knuckles, referred to as "tiger paws" colloquially, need to first be fried, then simmered and braised. The cooking process is a test of the chef's culinary skills, for it takes an expert to bring out the flavors well without letting the pork knuckles become too soft. The perfect dish is one in which the pork knuckles are smooth and tender, yet retain their rich gelatinous texture. The pork knuckles are paired with Taiwan abalone and its flavor boosted with sour black garlic sauce, giving it an aromatic fragrance on top of its chewy yet crispy texture. Finally, the dish is ingeniously garnished with a mixture of Taiwan red pepper, sweet potato, and yam puree sculpted into the likeness of vegetables. The dipping sauce, an exquisite kai-lan sauce, is a creative choice that brings a touch of sophistication to a classic Taiwanese dish.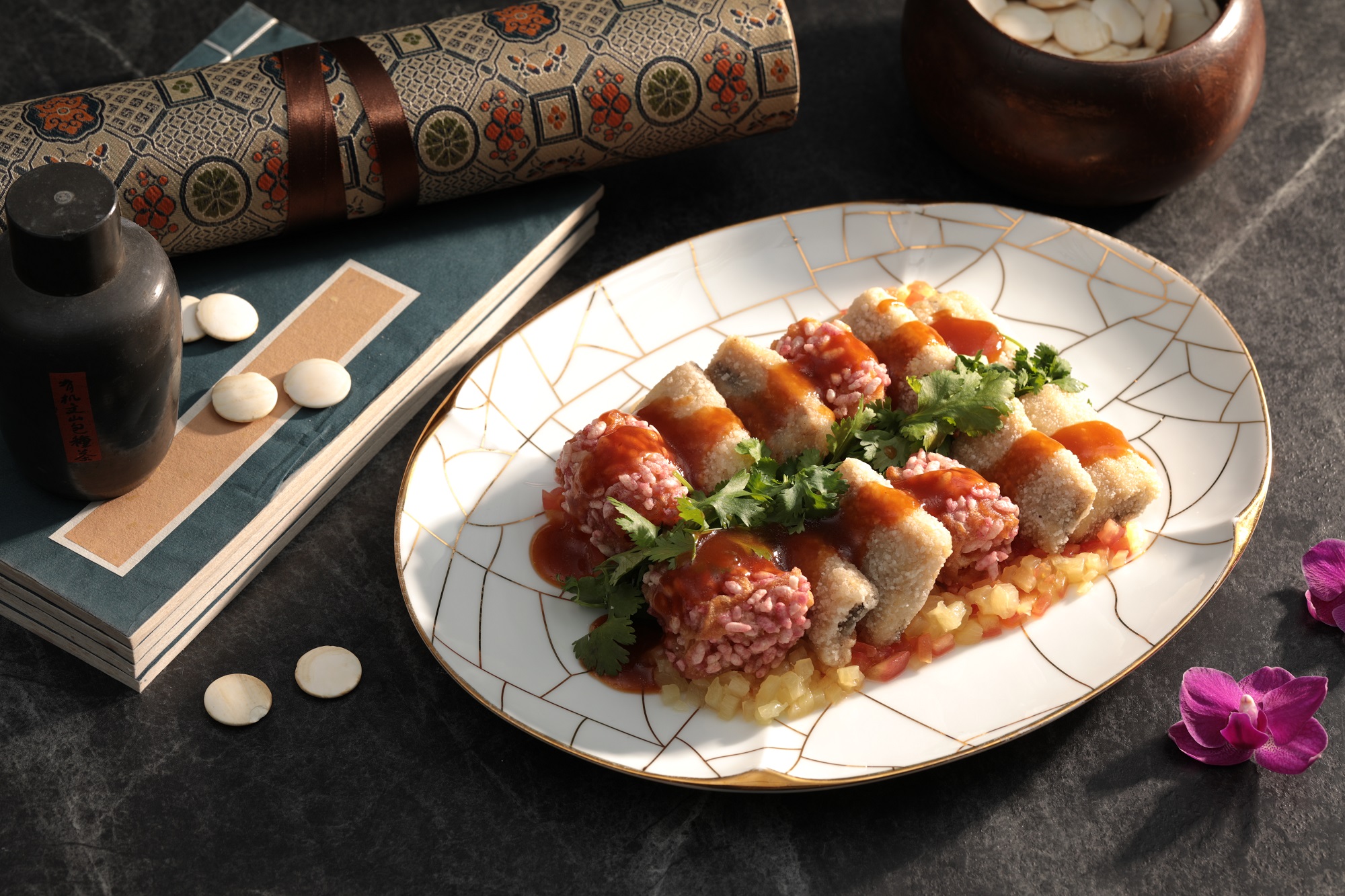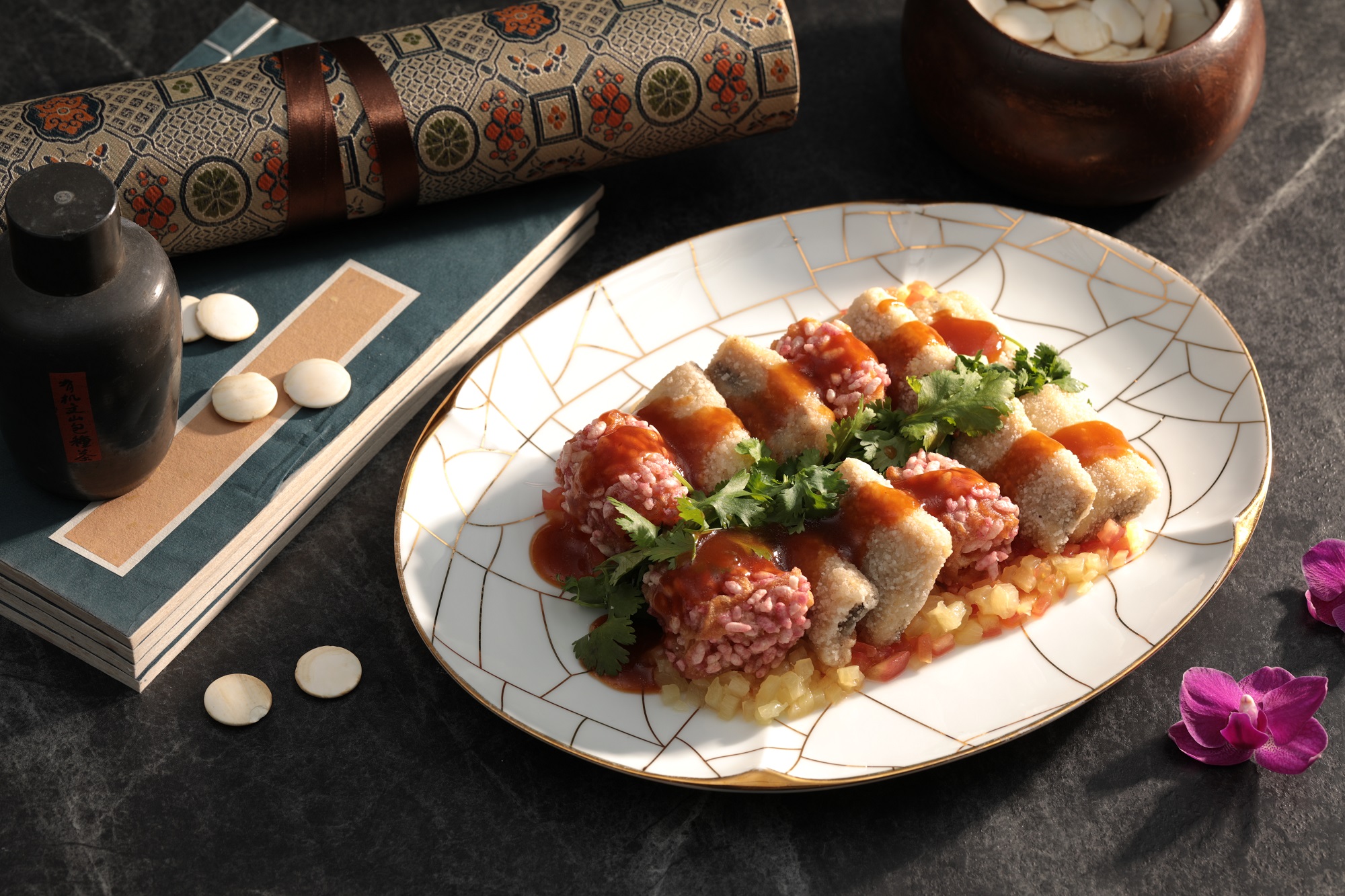 River Eel Fritters
Lin Tien-sheng, father of n...
Lin Tien-sheng, father of nationally renowned chef Lin Ming-tsan, is known as the Father of Catering. More than 40 years ago, the elder Lin created this dish, which has since become an iconic dish in Taiwan's catering scene. Fresh Japanese eel is first deboned and laced with fresh seasonal dill before being coated with flour and deep-fried. The last step in this culinary journey is to drench the eel in a gravy made of chicken stock, pineapple, sugar, and tomatoes heated over a slow fire. The sweet and sour taste of the fruits complement the lightly saccharine flavor of the eel, and the heat coaxes the fragrance from the coriander. The eel is paired with homemade aluminum-free deep-fried fritters and rice crisps to give the dish a rich and layered texture and taste.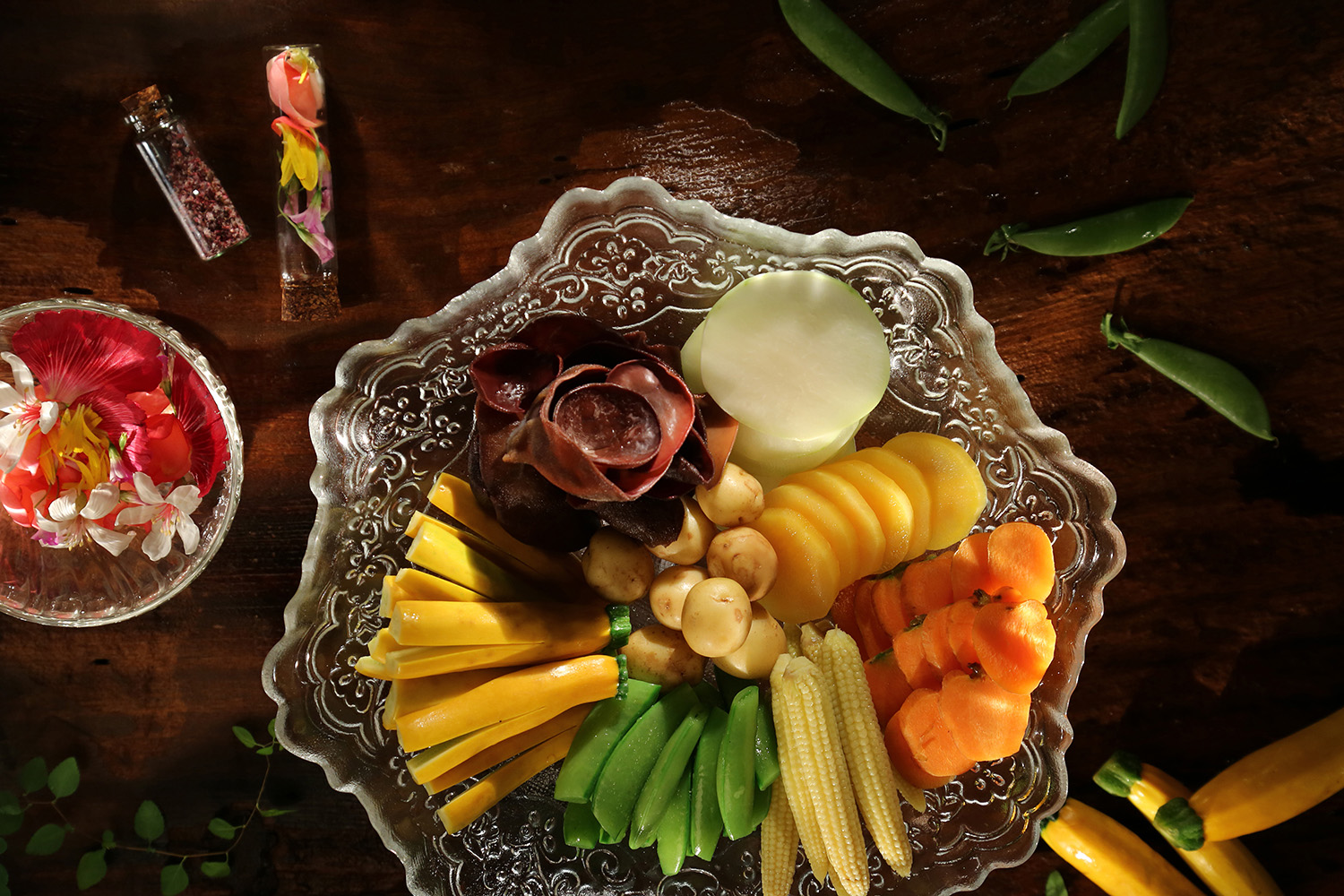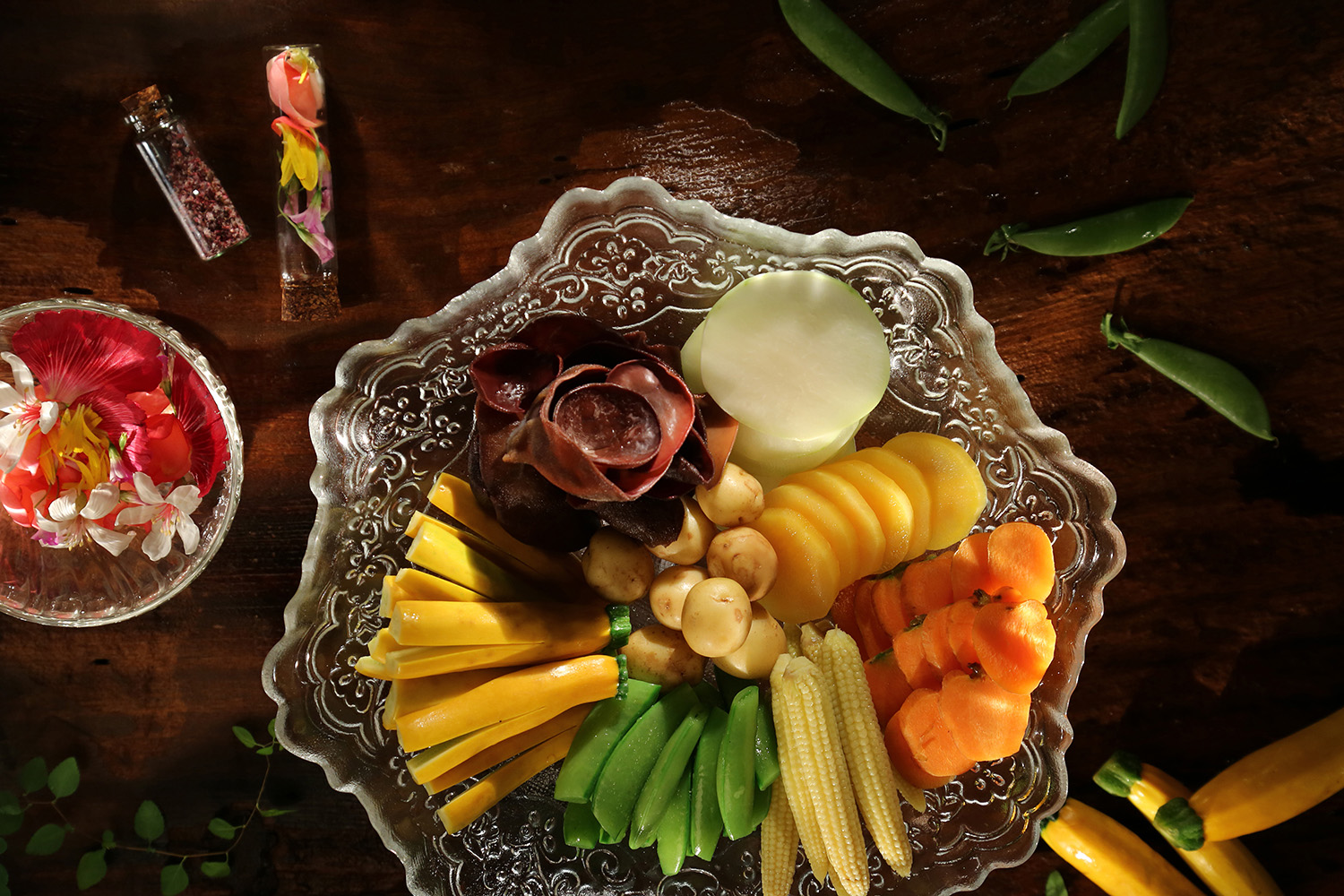 Seasonal Potager
Seven to eight seasonal veg...
Seven to eight seasonal vegetables with fleur de sel and the head chef's specially refined oi; soaked with rose petals.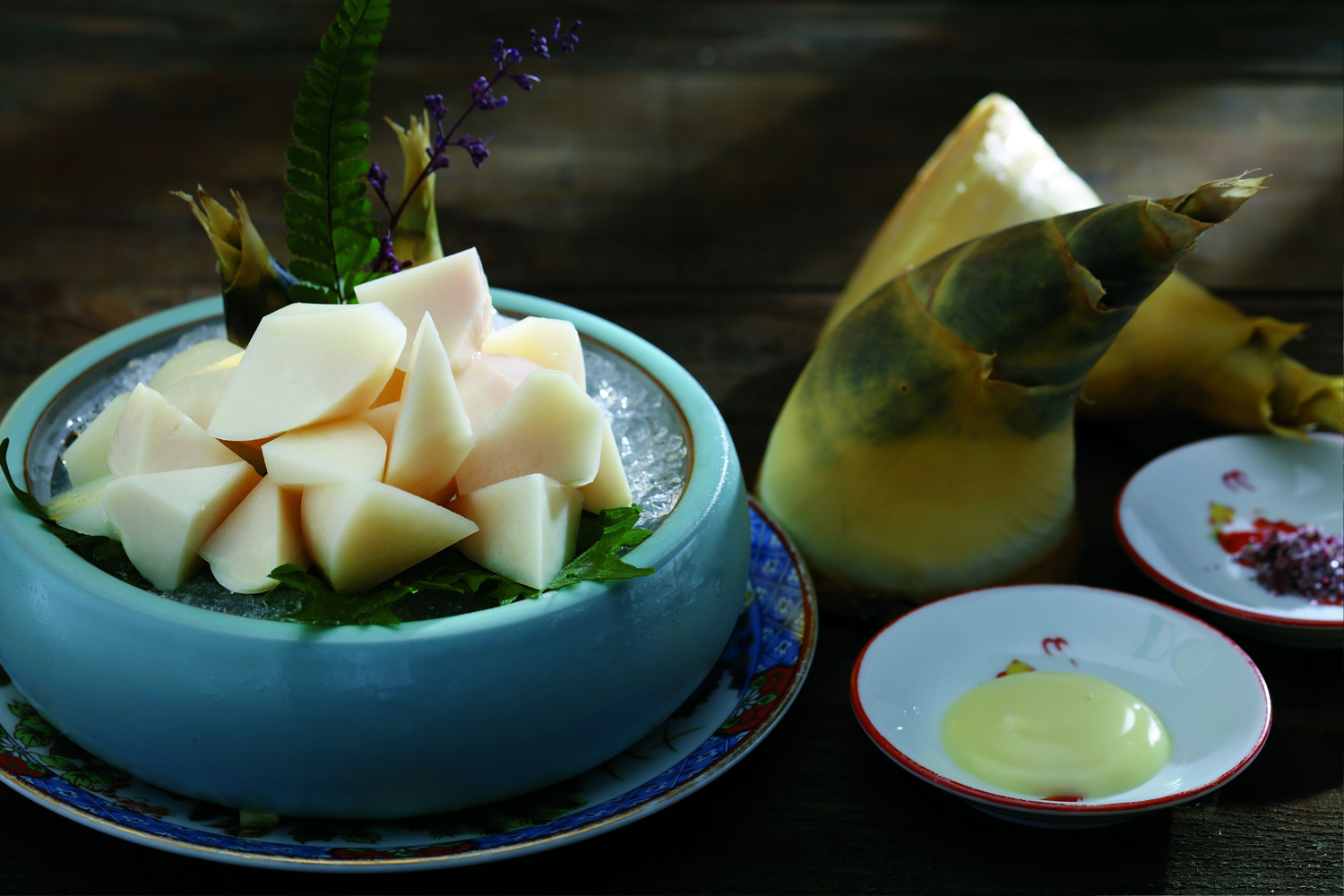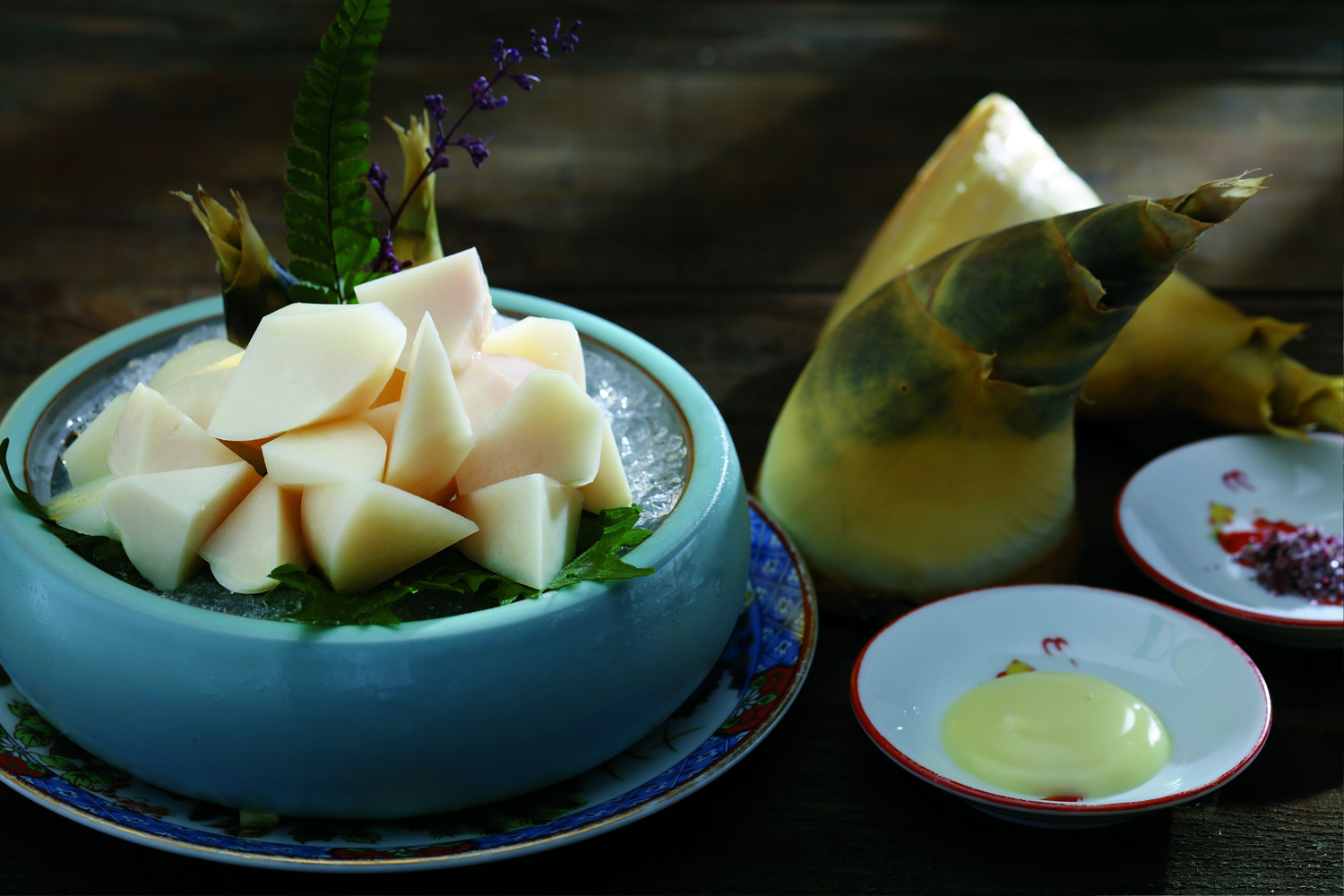 Organic Green Bamboo Salad
Seasonal organic green bamb...
Seasonal organic green bamboo in the shape of a horn is selected. Taste this Taiwanese speciality product with the most clean and sweet refreshing approach.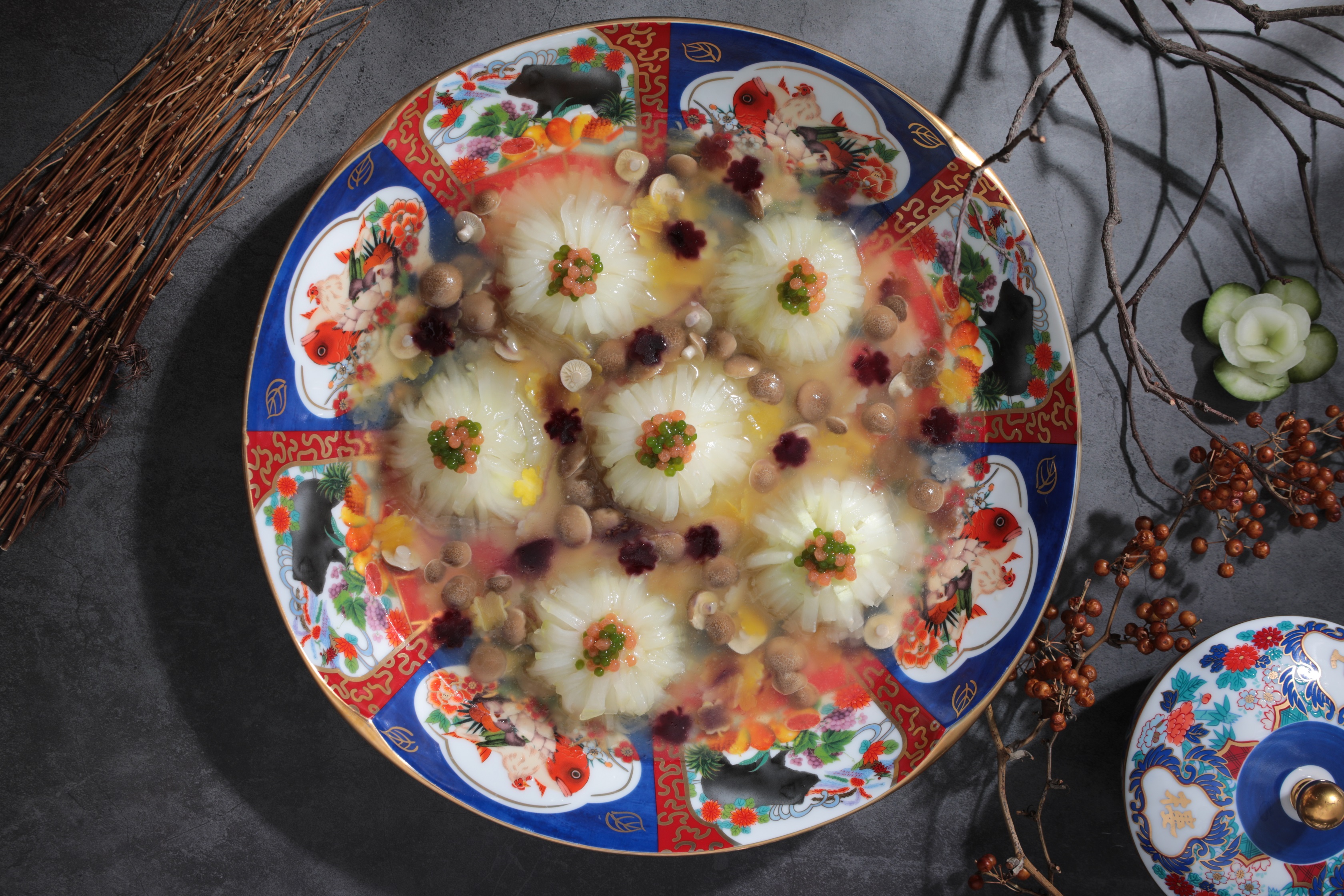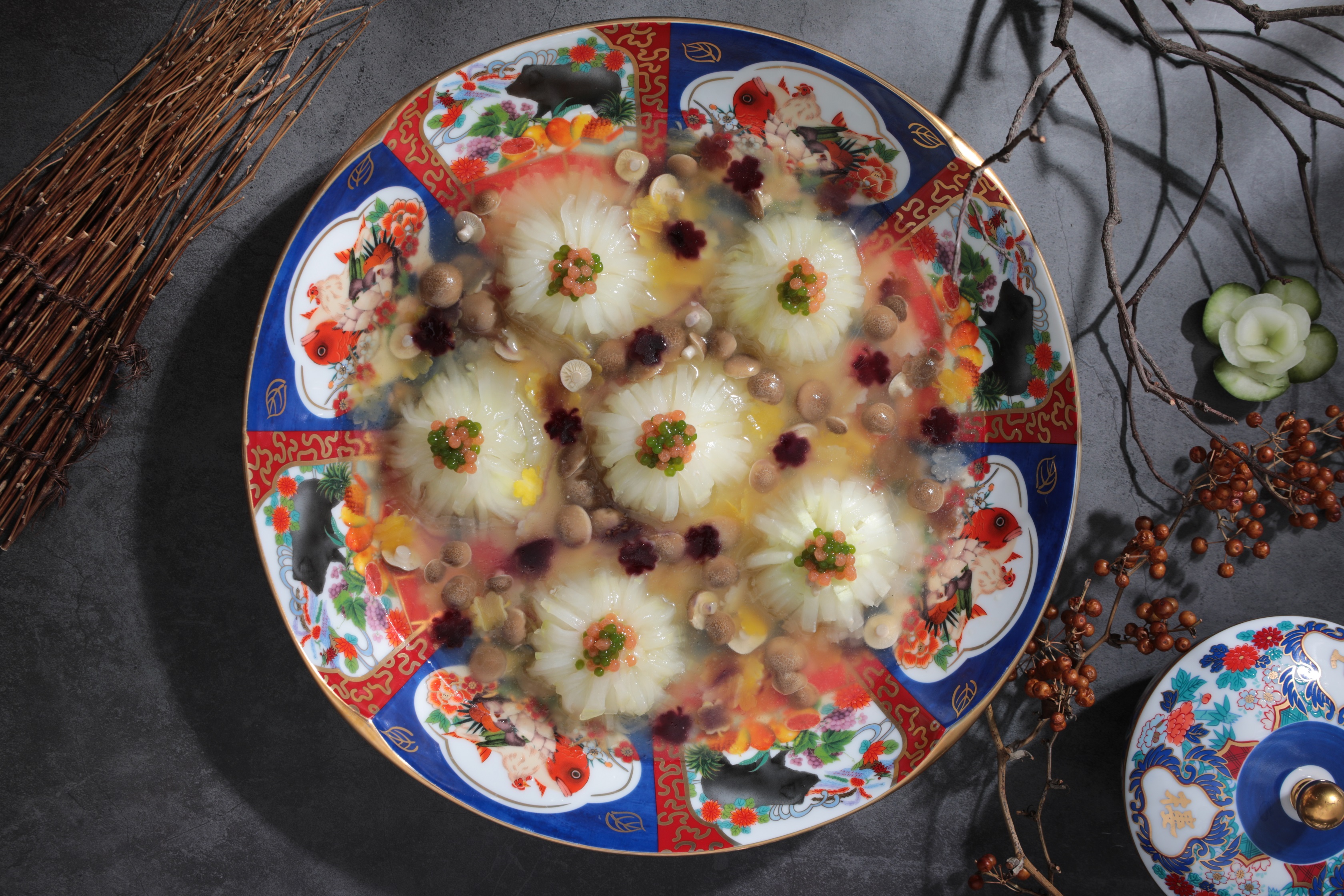 YuluZanhua.
Cucumber slices are used as...
Cucumber slices are used as the cover on top of stuffing made with chicken and button mushrooms. Decorative fragrant spice balls are used as garnish. Chicken soup is drizzled onto the beautifully plated ingredients to complete this beautiful and great tasting summer dish.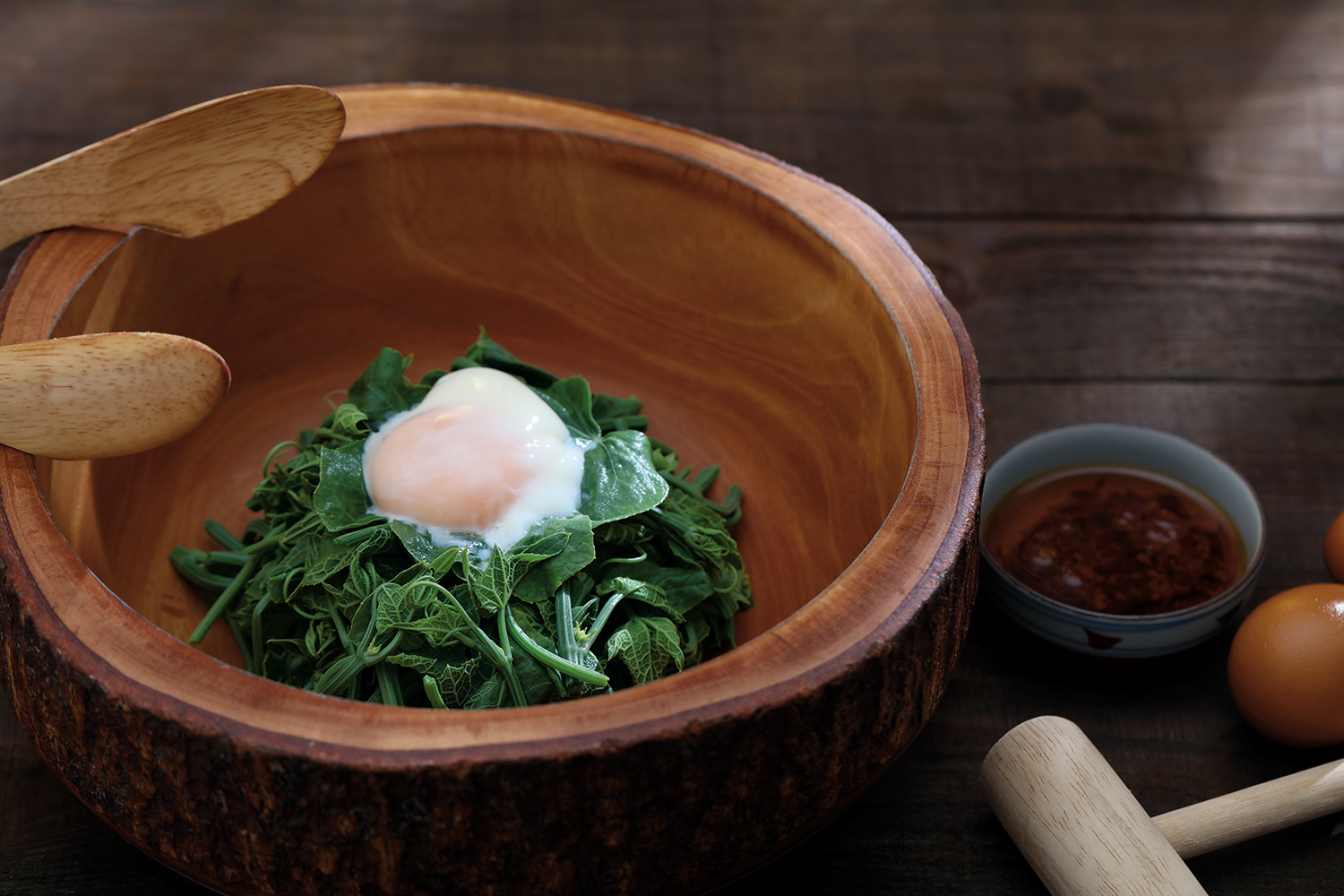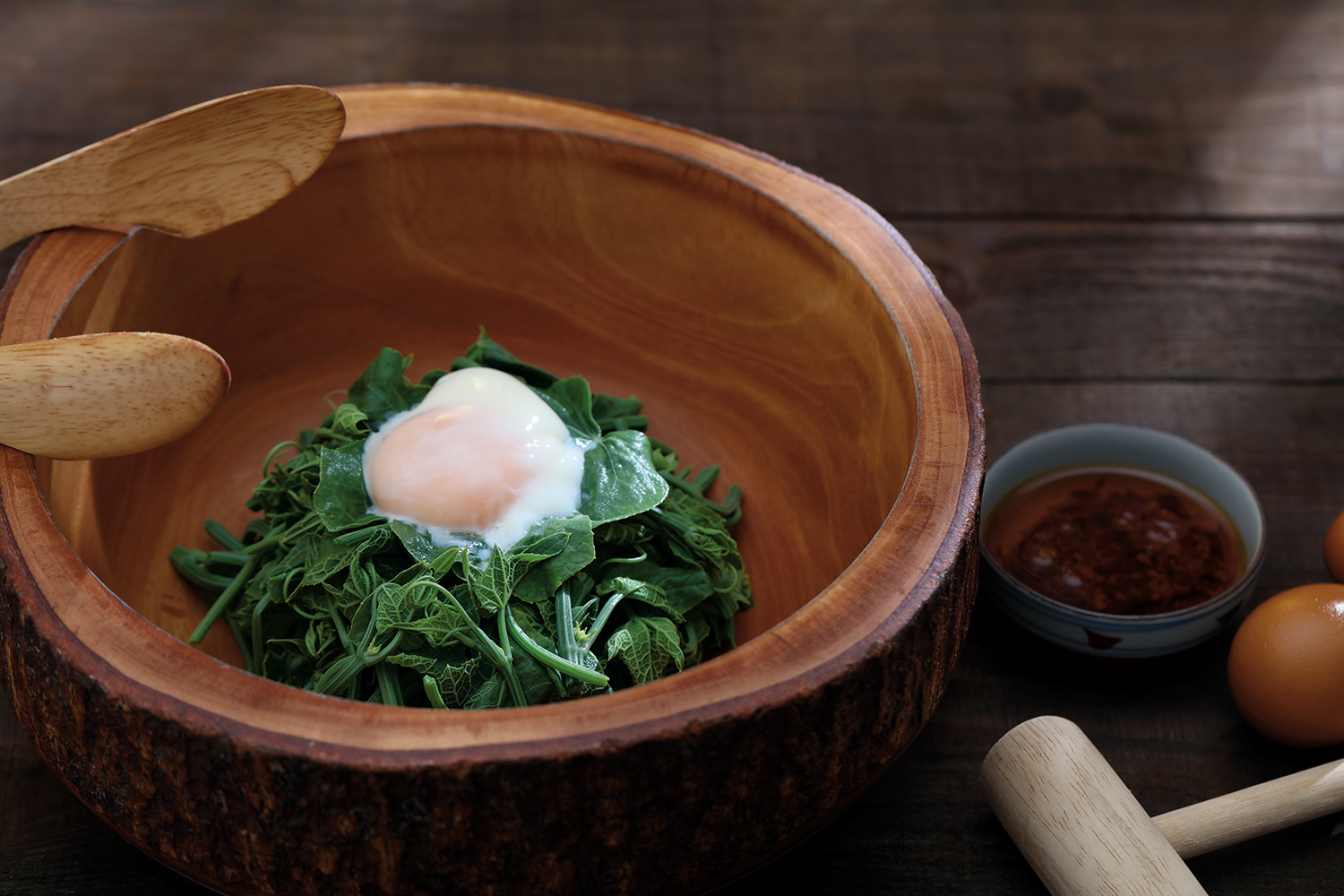 Chayote Shoots with Egg served Cold
Seasonal organic Chayote sh...
Seasonal organic Chayote shoots fresh from the farm with egg from Green & Safe. The chickens are bred at the foot of Alishan Mountain in a natural range. Each egg is inspected and contains no drug residues.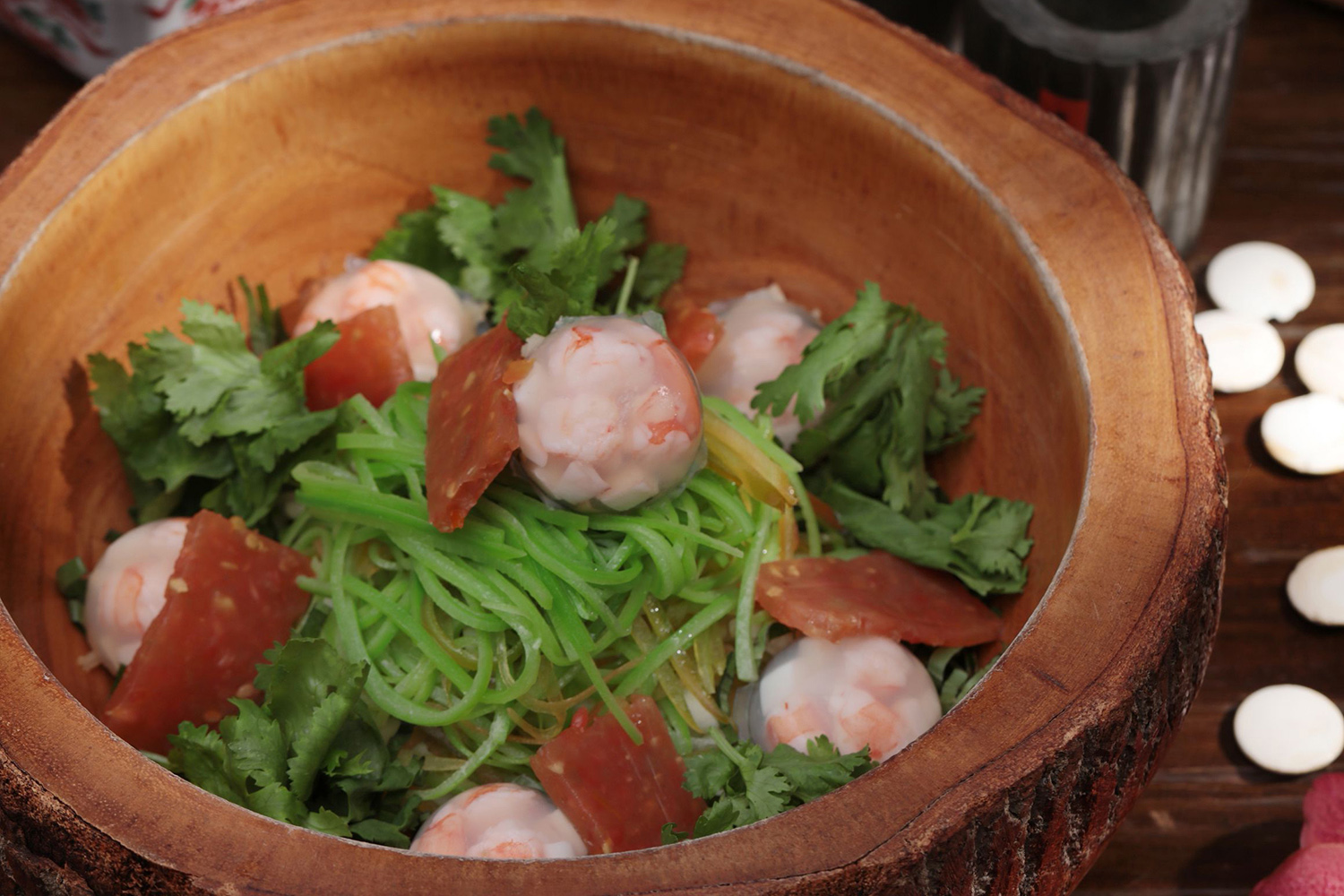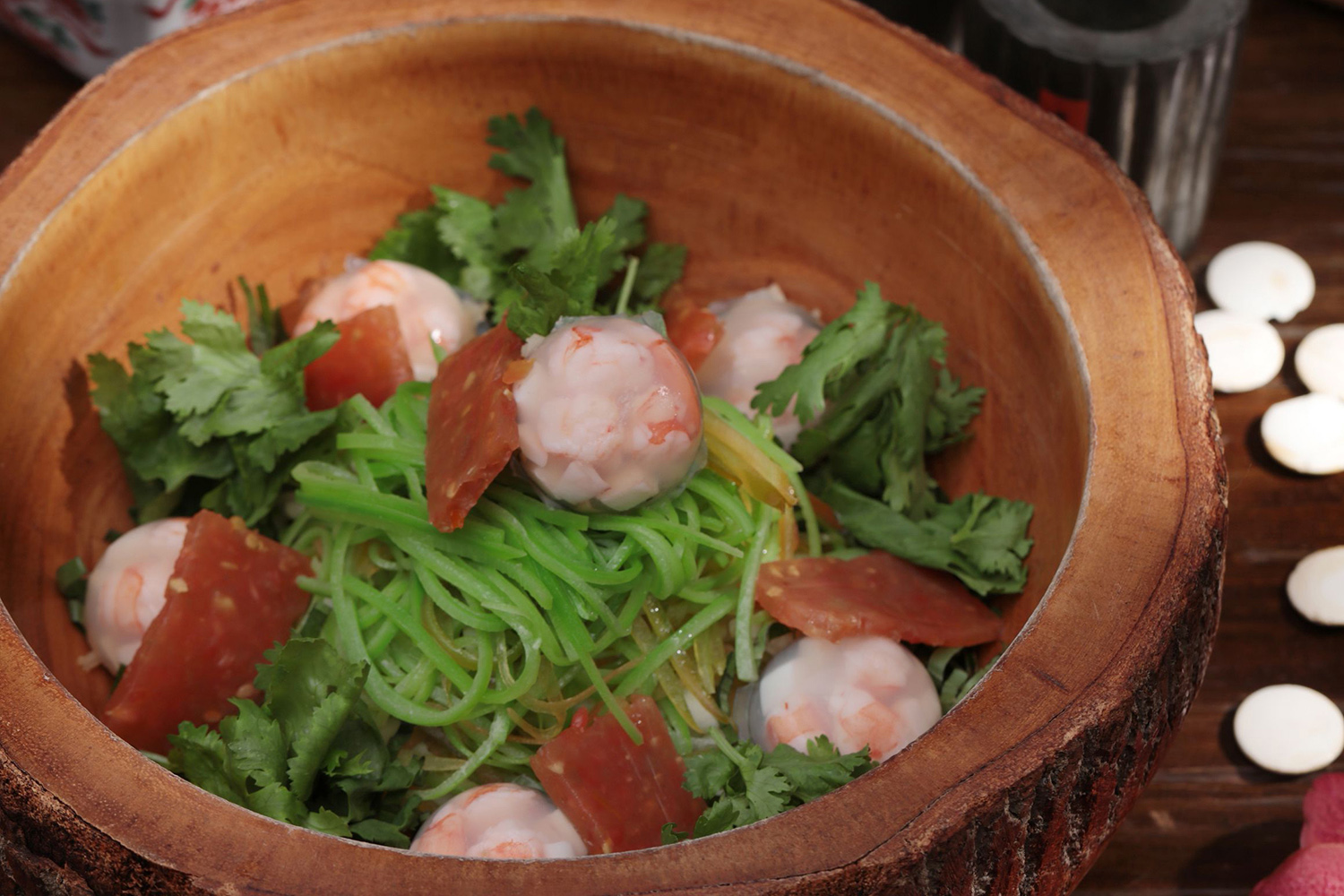 Farm-produced Loofah Cold Noodles
Summer limited .With season...
Summer limited .With seasonal loofah produced by the farm as the main ingredient, which is cut into 0.1cm threads via the chef's excellent knife skills before pickling. It is served with seafood jelly and black-leaf tomato jelly to offer a double sensation for consumption.
Starting time: Please refer to the staff for further information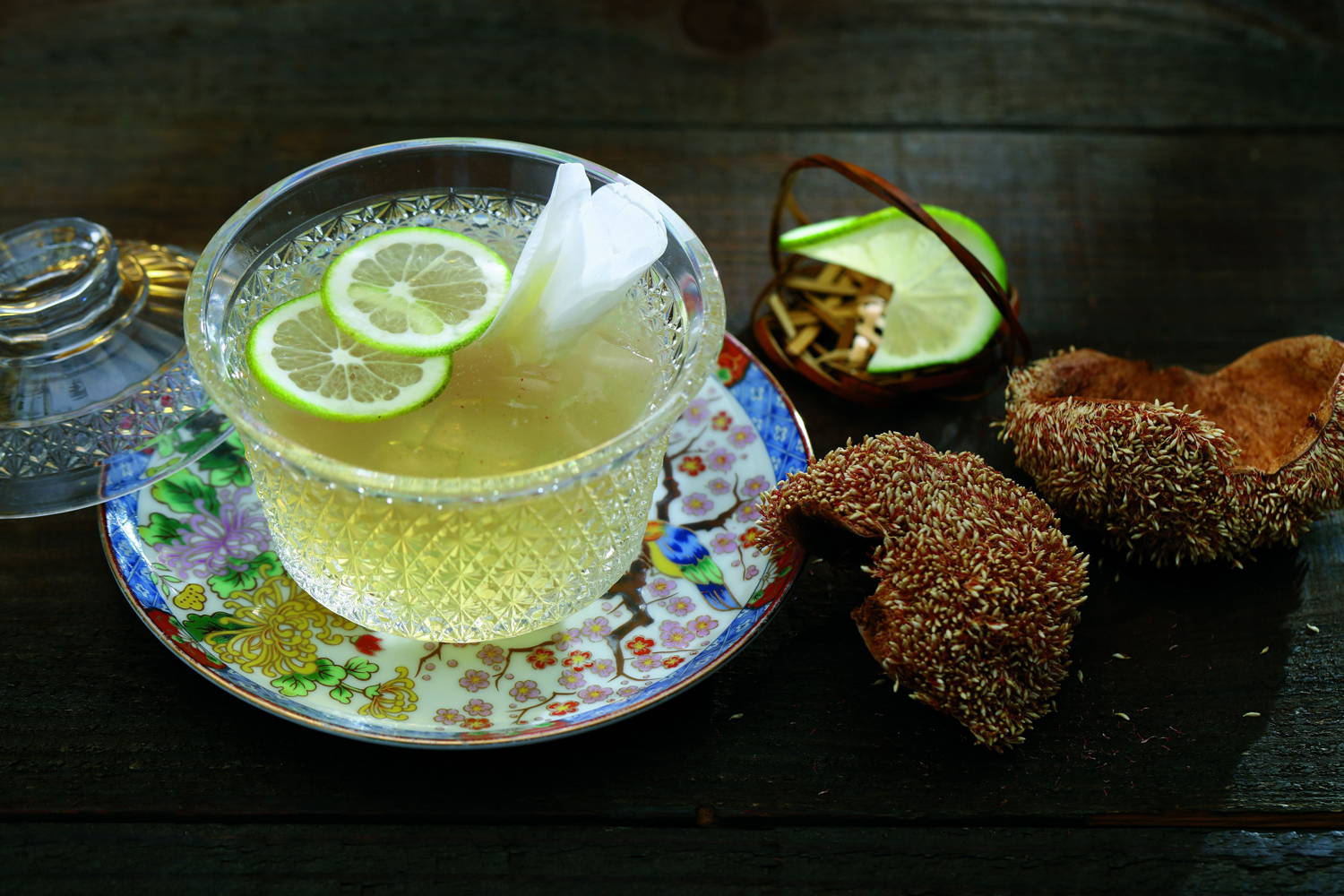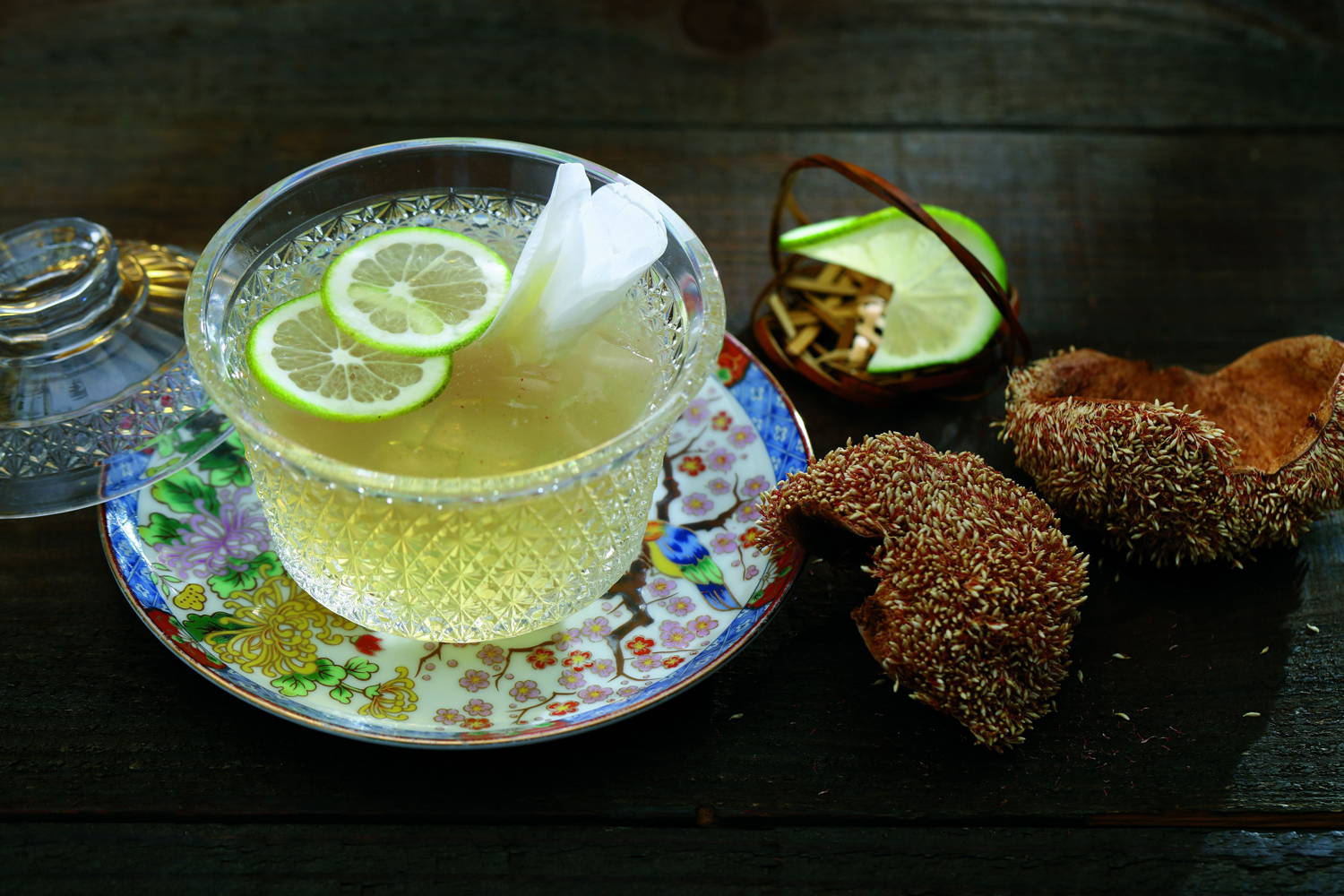 Wild Ginger Lily Aiyu Jelly
Alishan Mountain wild aiyu ...
Alishan Mountain wild aiyu hand-washed by the chef with the addition of organic wild ginger lily.