S
e
a
s
o
n
a
l


M
e
n
u S
e
a
s
o
n
a
l


c
u
i
s
i
n
e
s O
r
i
g
i
n
a
l


f
l
a
v
o
r
Seasonal Menu



Penglai supreme white pomfret
This is a dish from the 193...
This is a dish from the 1930s Penglai Pavilion and handed down by Master Huang. Penghu wild white pomfret is used for this dish. The fish is fileted and rolled with bean sprouts, mushrooms, and Jinhua ham, and then steamed to perfection. Homemade fried bean crisp is dashed on the outside of the dish before serving to add crunch and flavor.


Lanyang Vegetable Medley.
Organic vegetables from Tai...
Organic vegetables from Taiwan's Northeastern Lanyang Plain and wood-grown shiitake mushroom stewed for two hours with fish skin and dried shrimp from the northeastern coast to give them the characteristic Lanyang maritime flavor.


Free-Range Chicken Essence
Uses Taiwanese authentic fr...
Uses Taiwanese authentic free-range chicken from the early period; a chicken can only produce approximately 420g of chicken essence without water and seasonings, making it the ideal nourishment for winter.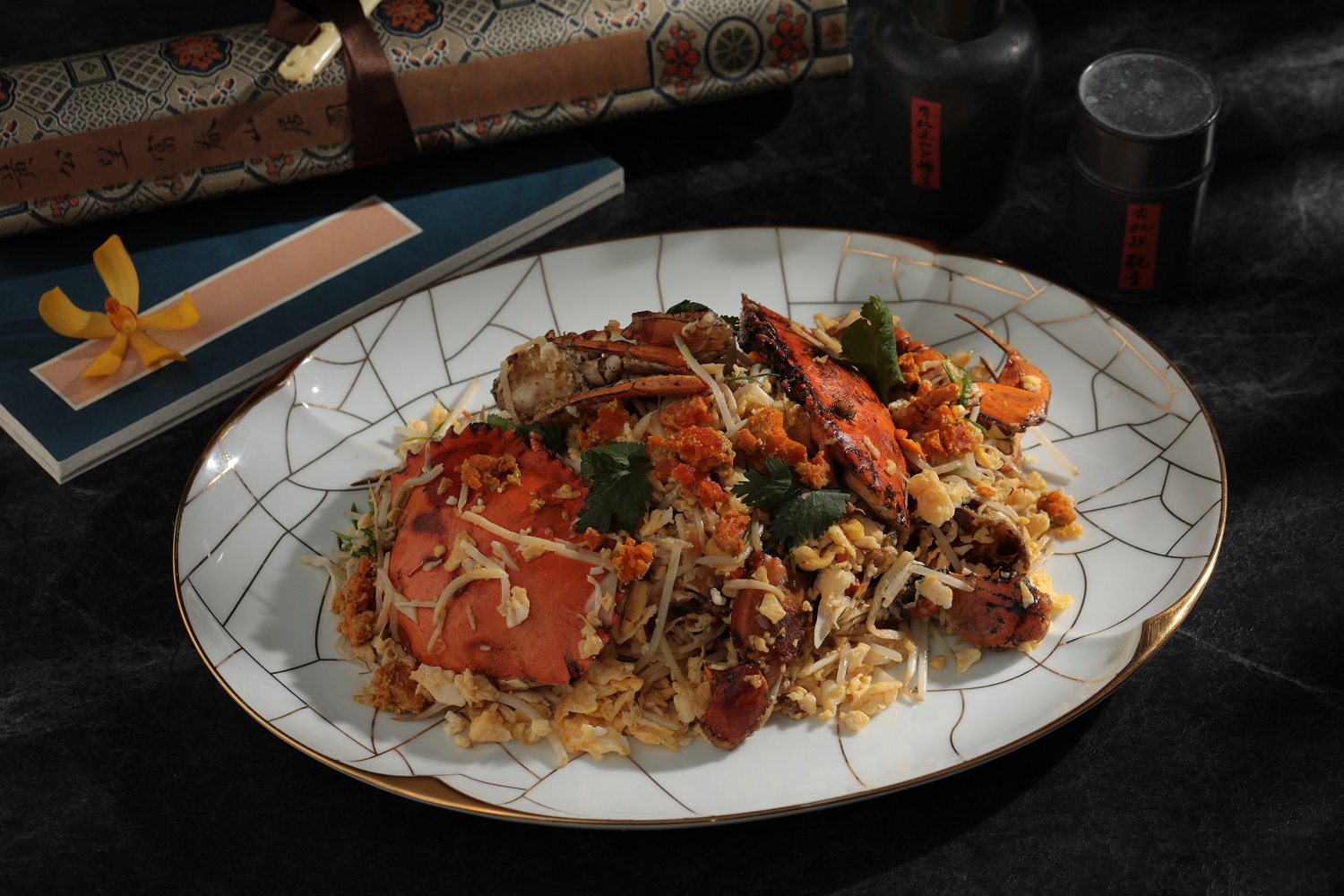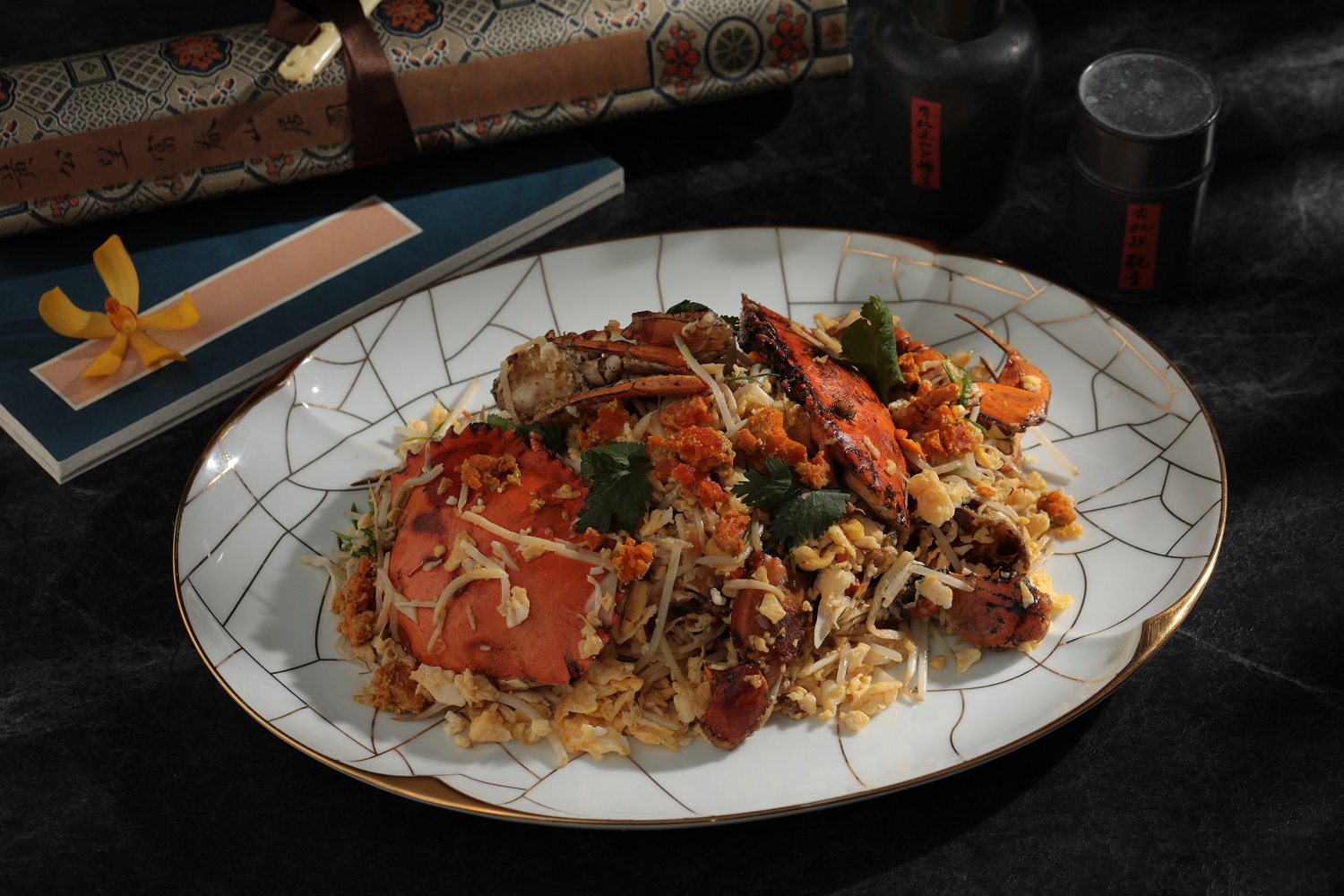 Stir-fried Crab with Osmanthus Egg
Using live crab and stir-fr...
Using live crab and stir-fried with Duck Eggs quickly over a strong fire so that the egg turns golden and fine, visually resembling osmanthus flowers. This aromatically arresting dish is one that puts the chef's control of heat and fire to the test. It brings together the crisp and sweetness of bean sprouts, bamboo shoots, and water chestnuts, the aroma and chewy texture of duck eggs, and the freshness and succulence of autumn crabs. Every mouthful of the dish is the product of exceptional skill.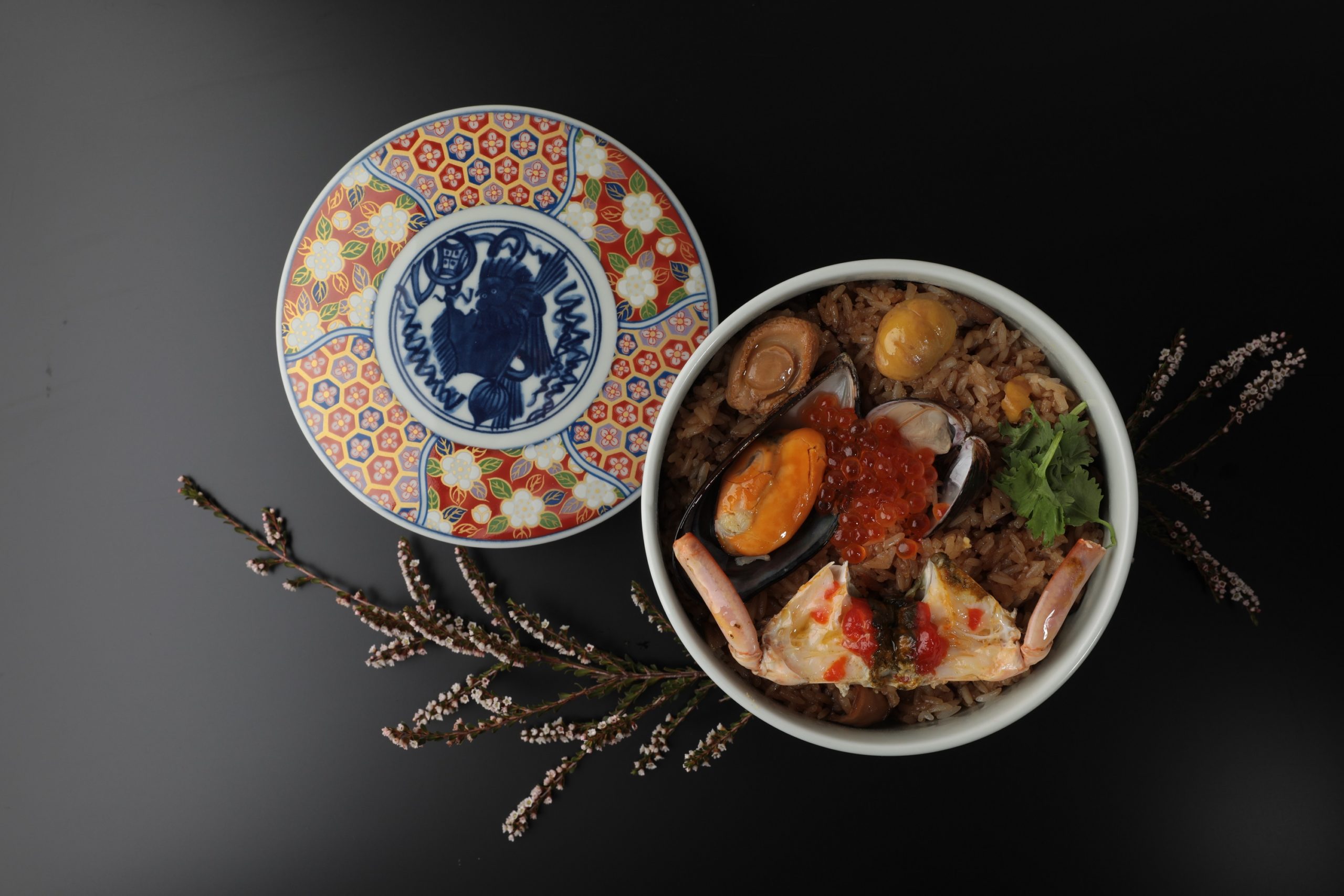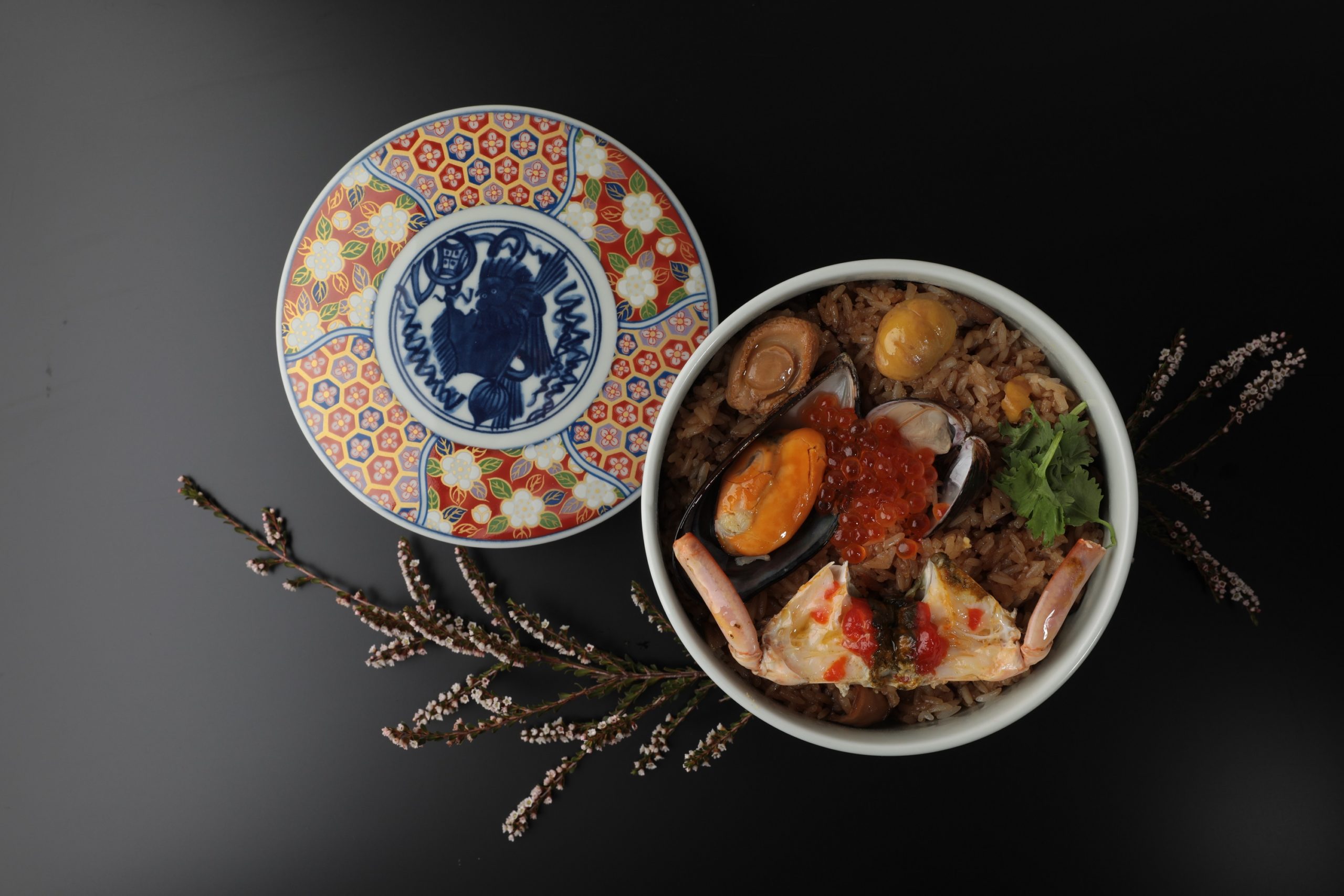 Premium Mud Crab Seafood Rice Cake
Live wild crabs have been c...
Live wild crabs have been carefully selected to be the star of this dish. These crabs are fleshy and well-grown, each weighing a minimum of 12 liang (around 450g), and have been tested for veterinary drugs and heavy metal residues, making them a safe and hearty meal to be enjoyed. The succulent and sweet crab meat is placed on the aromatic rice cake that has been stir-fried with log mushrooms, chestnuts, and sun-dried shrimps from Penghu. Then, the dish is steamed, during which the glutinous rice soaks up the savory goodness of the juicy crab meat. The mouth-watering rice cake and rich-tasting crab meat are then brought together with various seafood delicacies such as braised abalone, mussels from Matsu, salted squid, clams with garlic, and salmon roe from Japan. The dish is a seafood carnival starring the best seafood that Taiwan has to offer.


Floral Glazed Glass Gourd Dumpling
In ancient China, women pai...
In ancient China, women painted flowers between their brows as a facial adornment. Drawing inspiration from this practice, the chef created this special dish that is both designed and named after the cultural tradition. This dish is not an easy one to make. Organic white gourd is used to create a translucent pouch, which has a jade green color that reminds one of glazed glass. This delicate pouch is filled with codfish, egg yolk, and organic shiroshimeji mushrooms. A bite into this exquisite dumpling brings forth a burst of flavors from the delicacies contained within, as the fragrance of chicken broth fills the diner's mouth.


Seasonal Potager.
Seven to eight seasonal veg...
Seven to eight seasonal vegetables with fleur de sel and the head chef's specially refined oi; soaked with rose petals.


Longan Sweet Rice Porridge with Brown Sugar
Autumn limited. A tradition...
Autumn limited.
A traditional cuisine in southern Taiwan, the hand-made brown sugar from
Guanshan
and wine-soaked
longan
are stewed for two hours to create a thick and soft texture, which makes it an irreplaceable flavor in wintertime.



Starting time:

Please refer to the

staff

for further information



The above price is subject to 10% service charge.
This set of tableware and dishes are for reference only.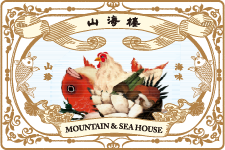 Address
No.94, Sec. 2, Ren'ai Rd., Zhongzheng Dist., Taipei City 100, Taiwan
Seasonal Menu
Penglai supreme white pomfret

Lanyang Vegetable Medley.

Free-Range Chicken Essence

Stir-fried Crab with Osmanthus Egg

Premium Mud Crab Seafood Rice Cake

Floral Glazed Glass Gourd Dumpling

Seasonal Potager.

Longan Sweet Rice Porridge with Brown Sugar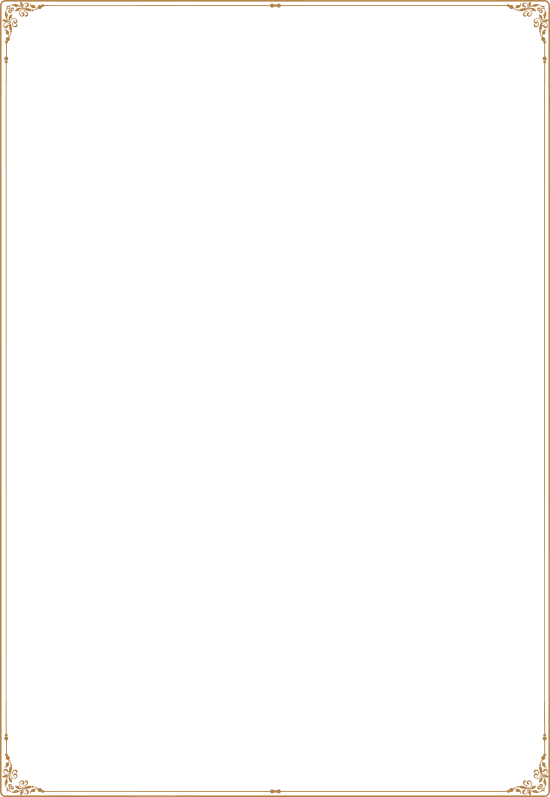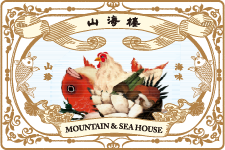 Mountain and Sea House

Address

No.94, Sec. 2, Ren'ai Rd., Zhongzheng Dist., Taipei City 100, Taiwan

facebook

">