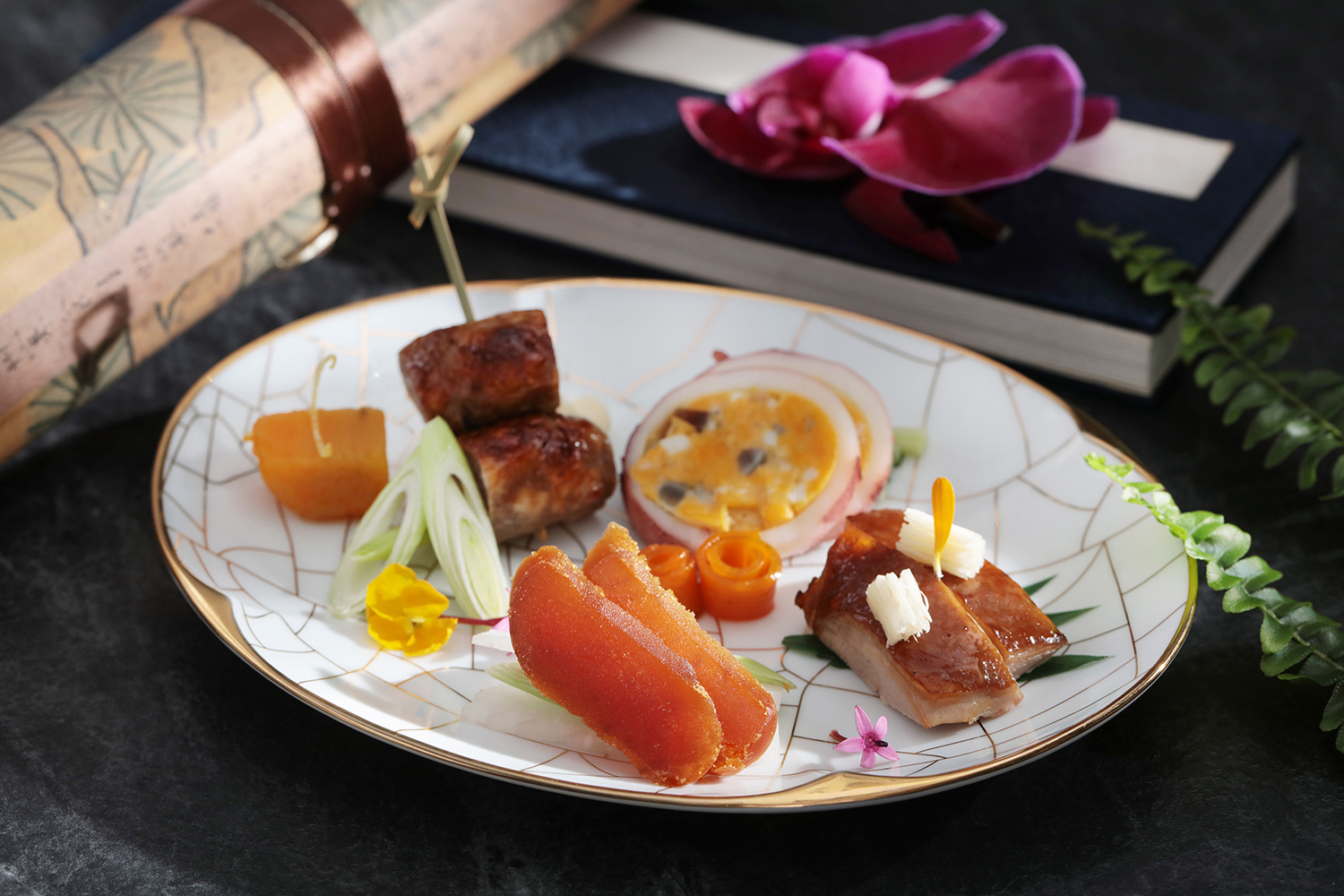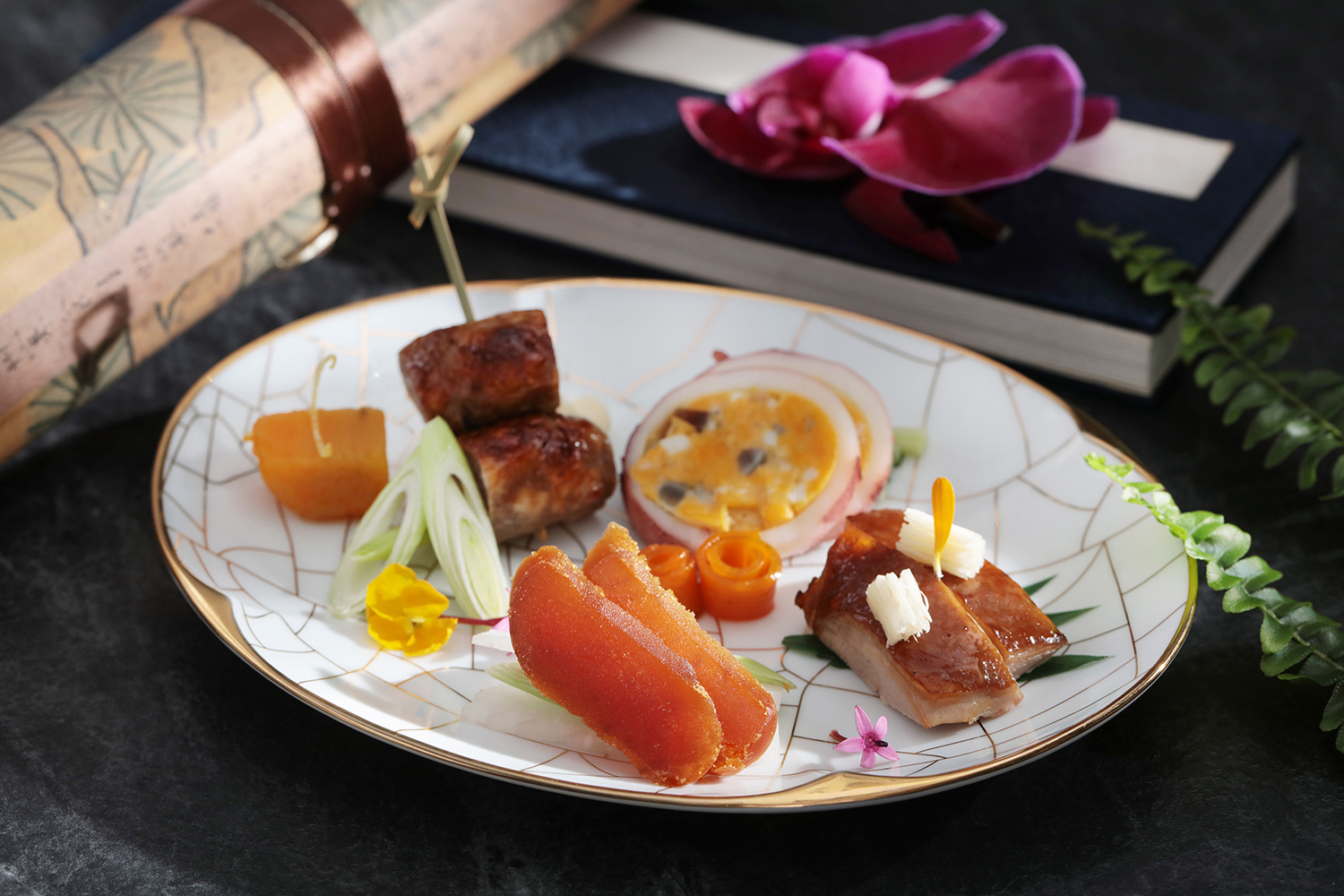 Chef's Special
It includes Sugar Can Smoke...
It includes Sugar Can Smoked Chicken, Additive-free Chinese Sausage, Three-color Egg & Squid Roll, Freshly Baked Mullet Roe, Wild Abalone Stewed in Tana Spice.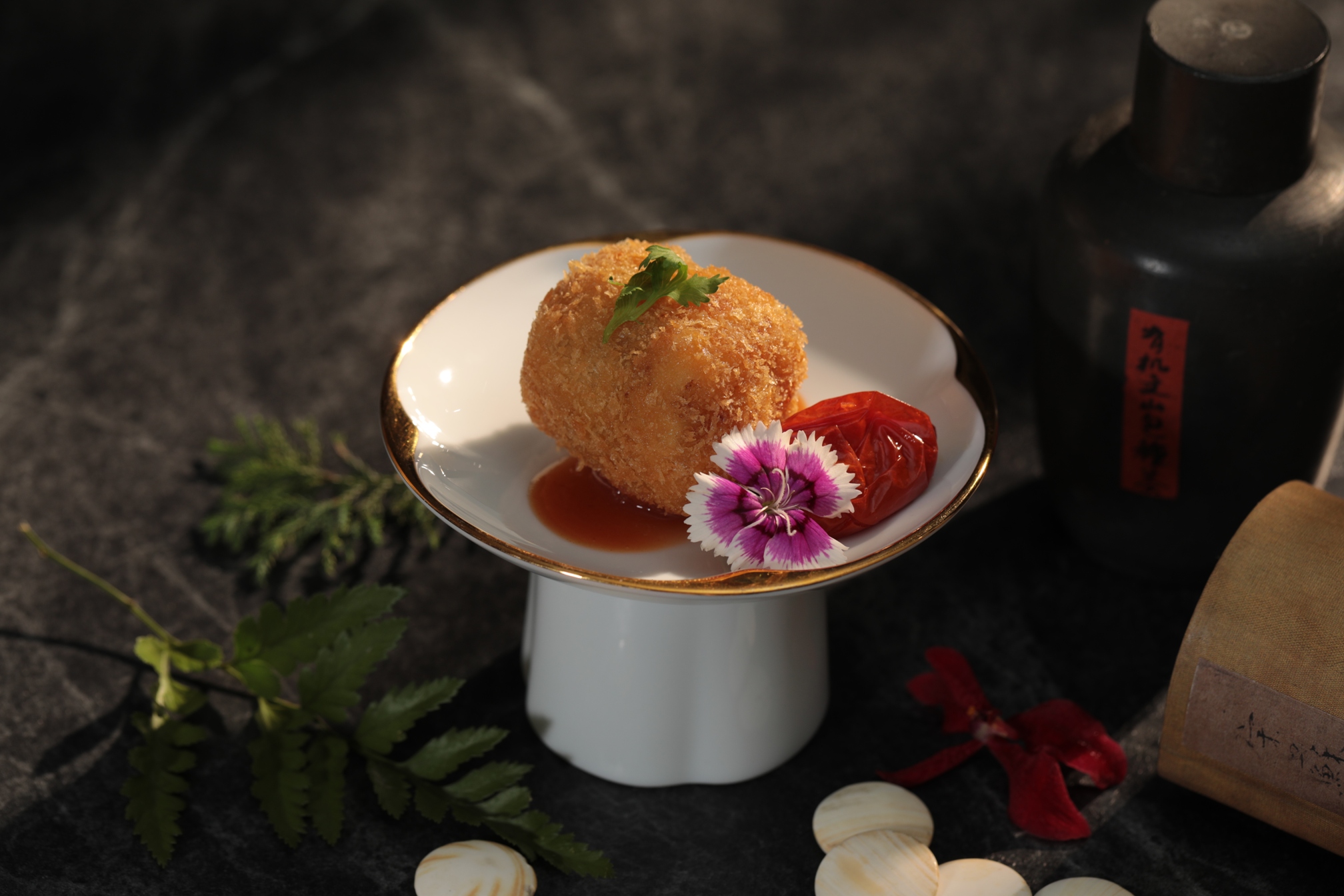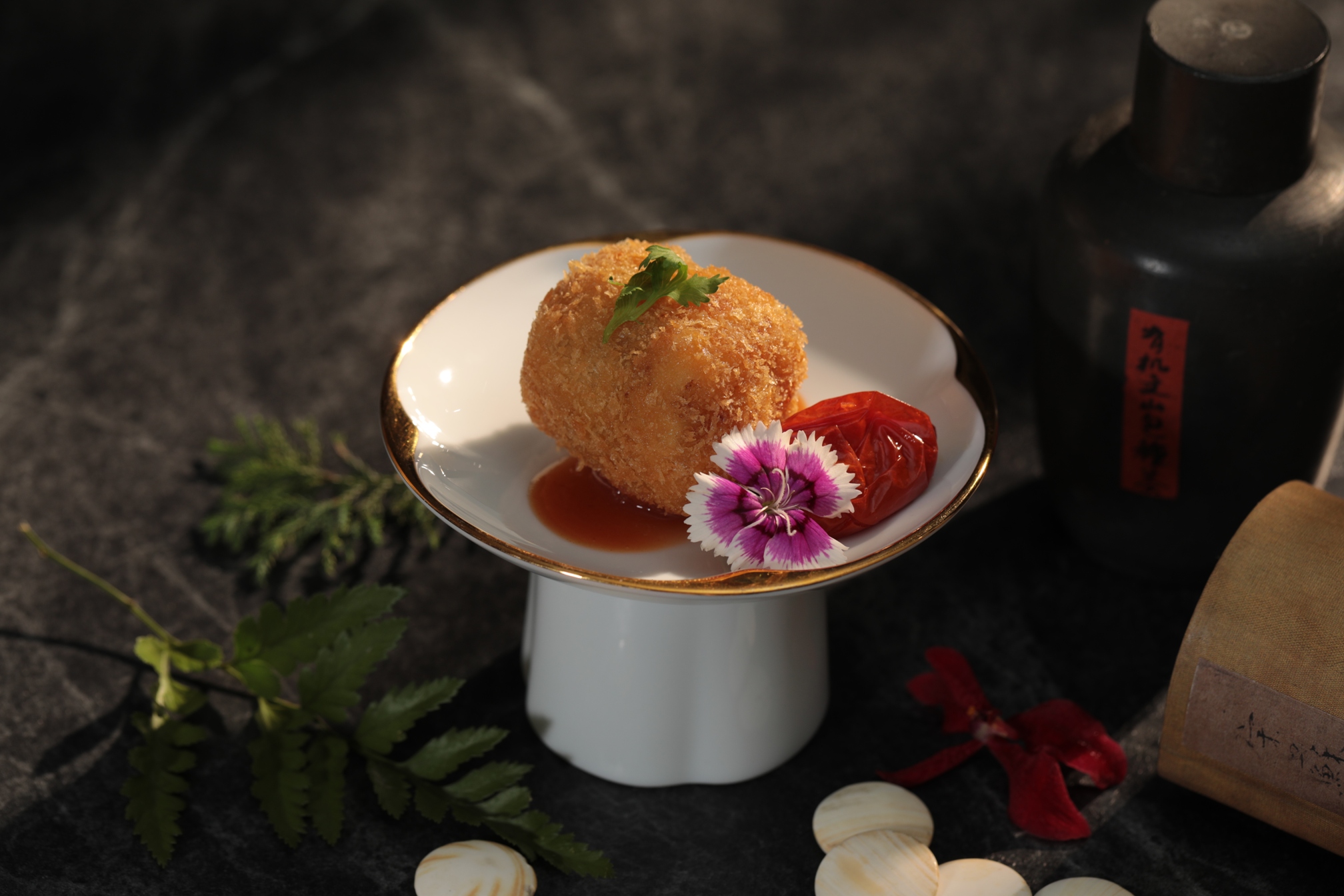 Golden Shrimp Jujubes
These fried delicacies, fir...
These fried delicacies, first made in Chaozhou, resemble jujube fruit in size and shape. We combine the freshest send shrimp with ground Taiwanese Black Pig to create a rich, savory filling, to which we add water chestnuts and onions for their zest and light crunchiness. Each nugget is then fried to a crisp, golden brown. When paired with a sweet-and-spicy sauce, their flavor is unforgettable!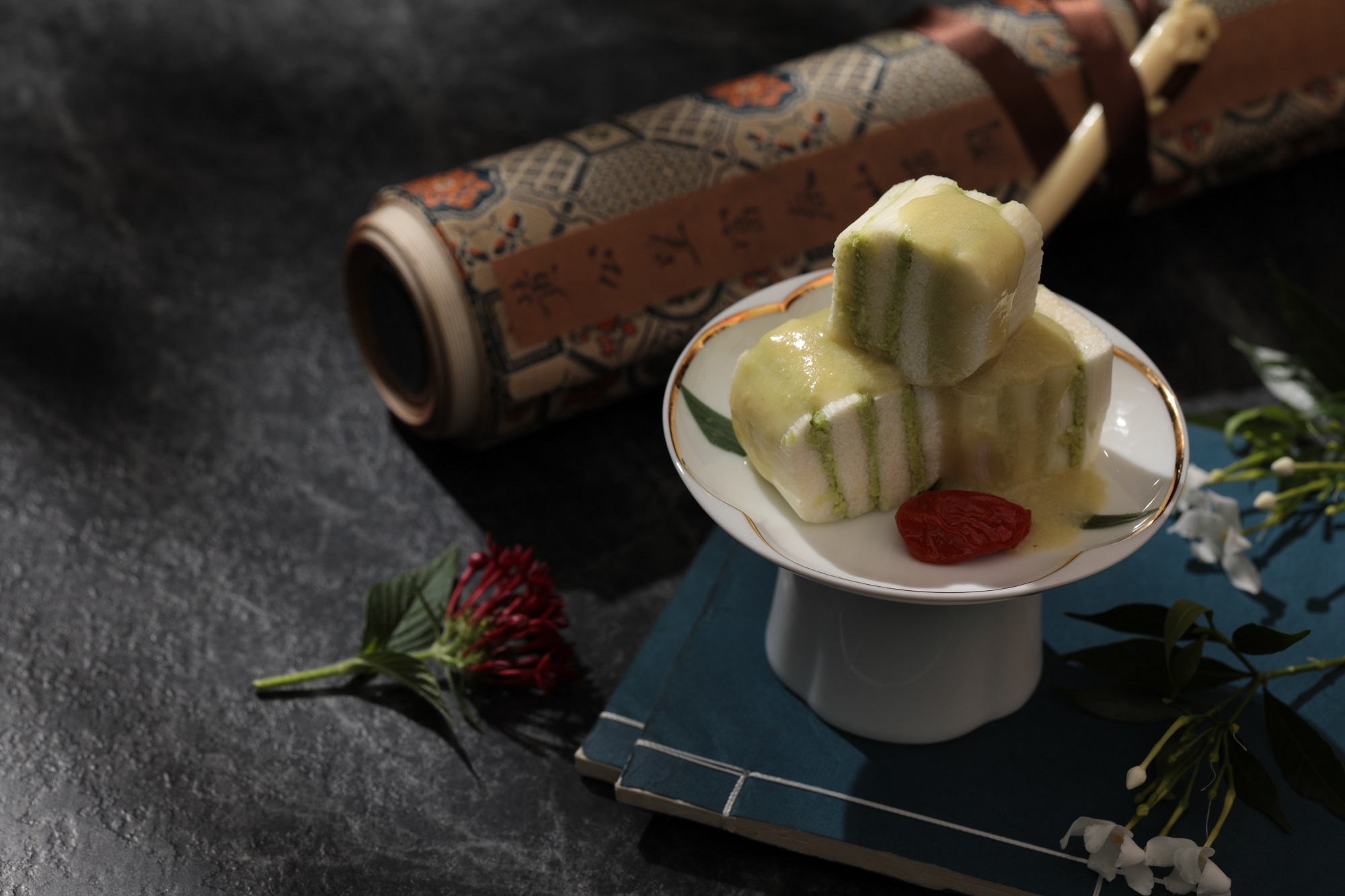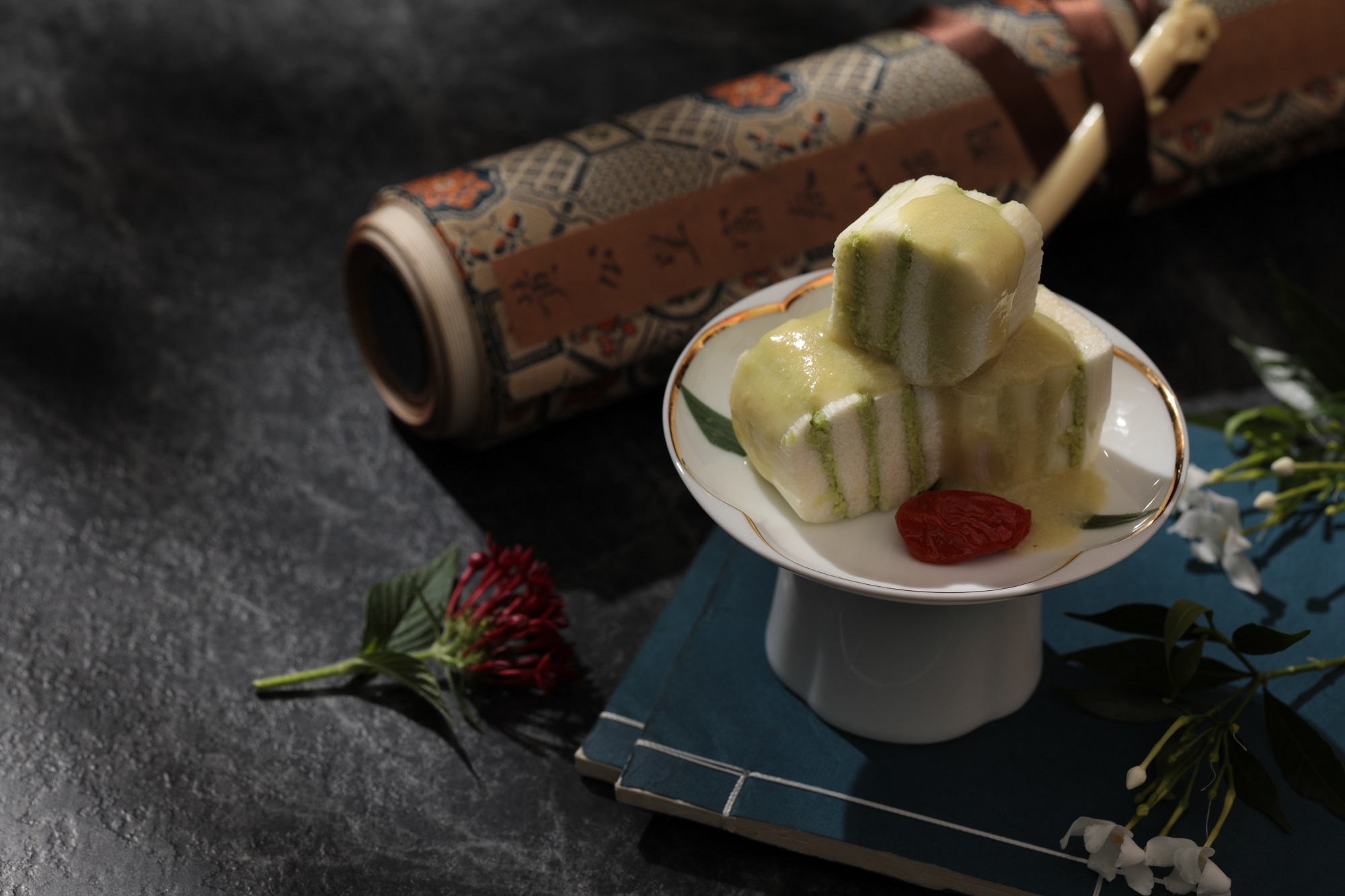 Dance of Beans and Shoots
Sweet and crispy seasonal o...
Sweet and crispy seasonal organic white bamboo shoots from Puli are complemented by smooth and fine soybean paste for a dish with interweaving layers of taste.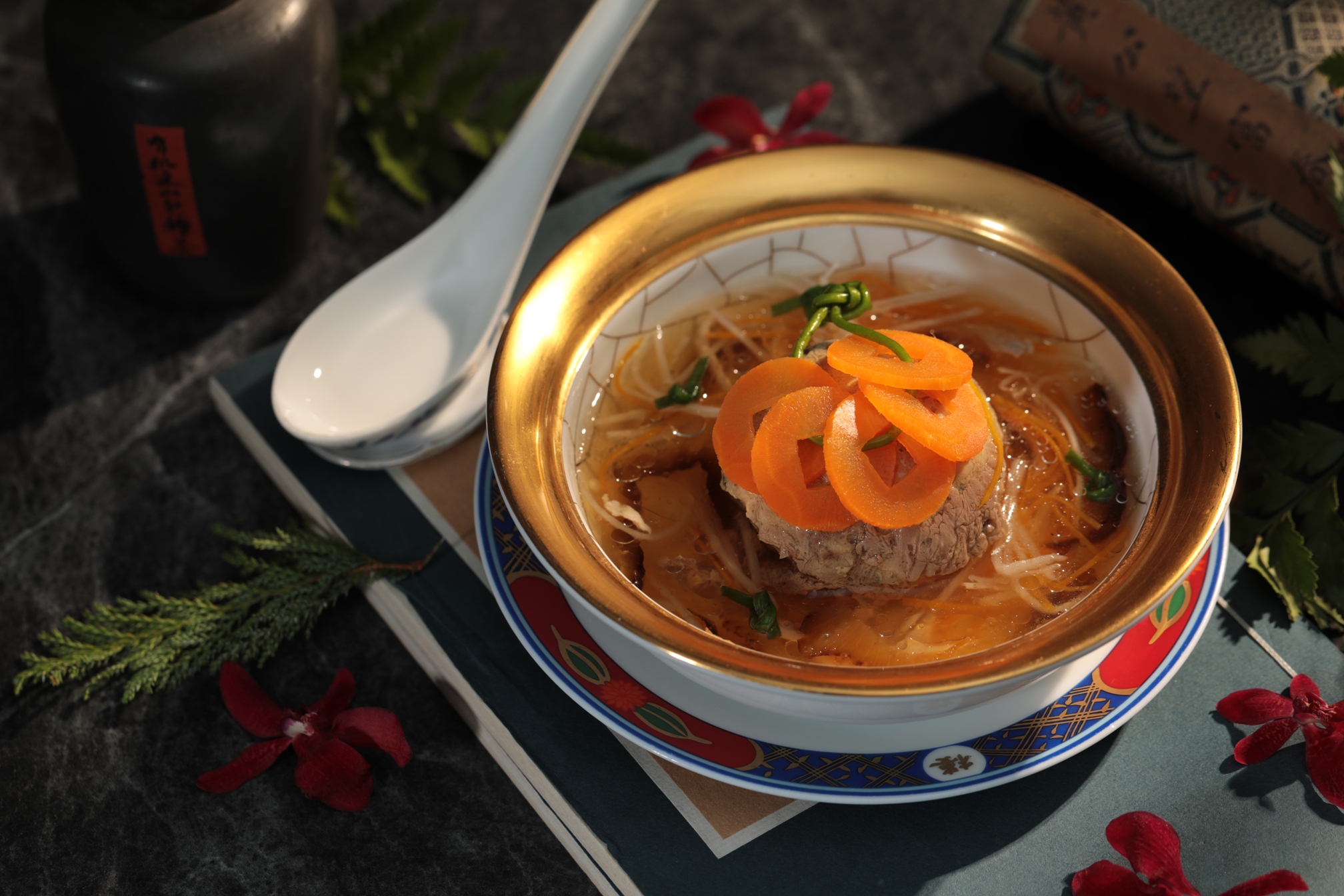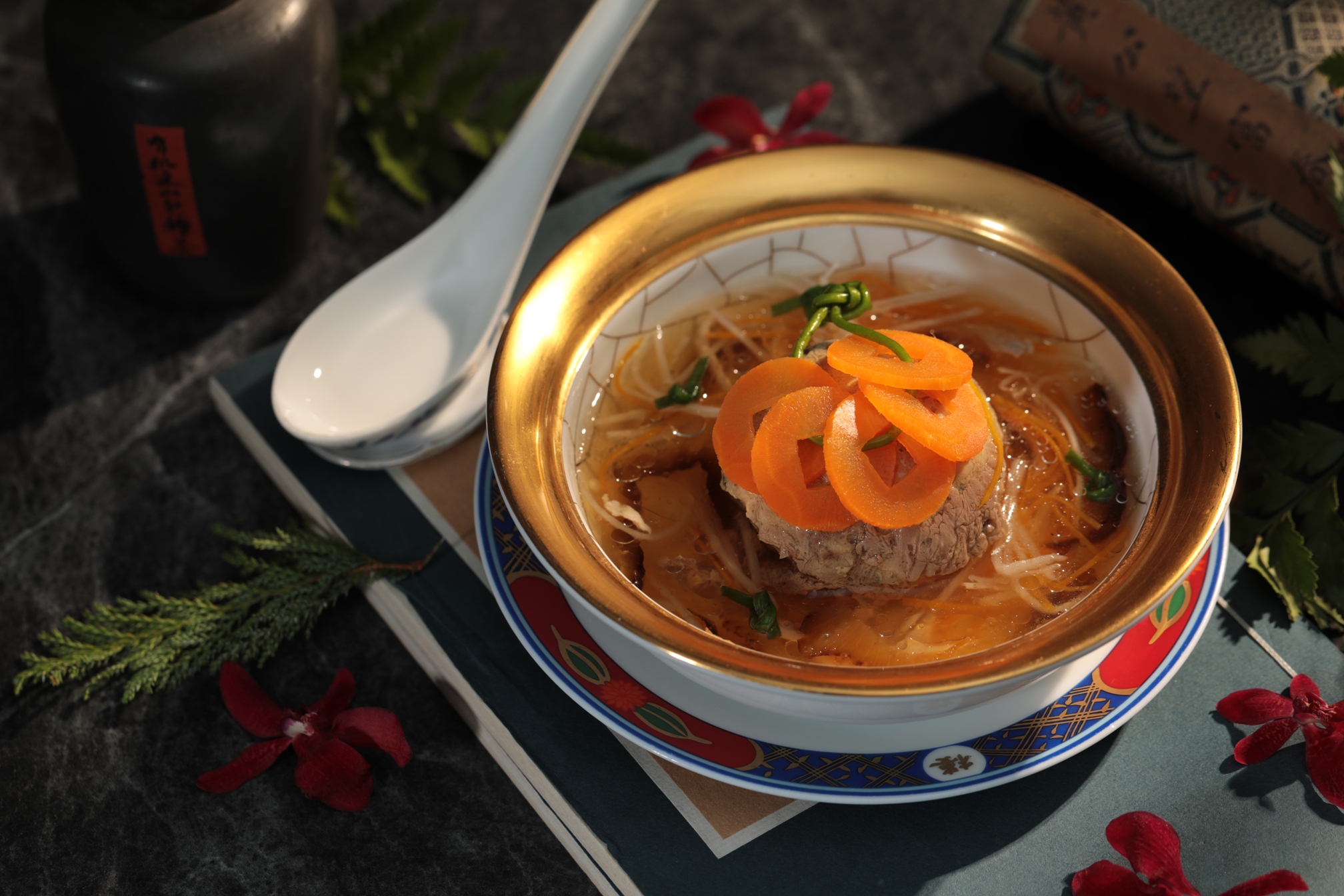 "Eight Immortals Rise in Rank" Stew
This delicious stew, now a ...
This delicious stew, now a classic feature of Taiwanese banquets, originated in the taverns of the Beitou district, where clever cooks served it as an auspicious main course to their businessman clients. The dish features pig's liver (a homophone of the term "to rise in rank" in Taiwanese) slow-cooked with eight other ingredients, including sea cucumber, bamboo shoots, and shiitake mushrooms. Topped with five carrot medallions that symbolize "five coins," a homophone for "wealthy" in Taiwanese, this dish invokes the traditional blessing "Assume office and grow rich."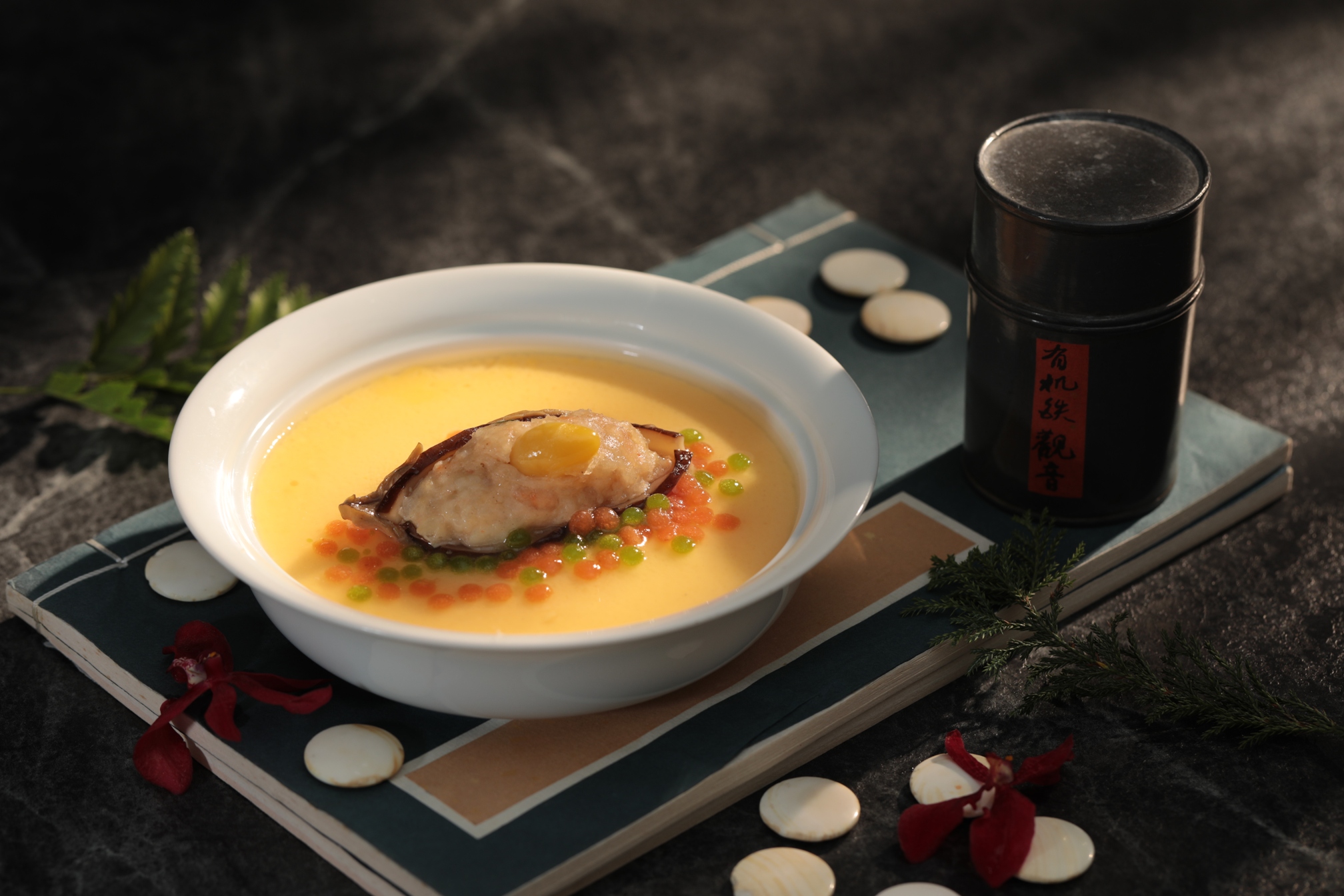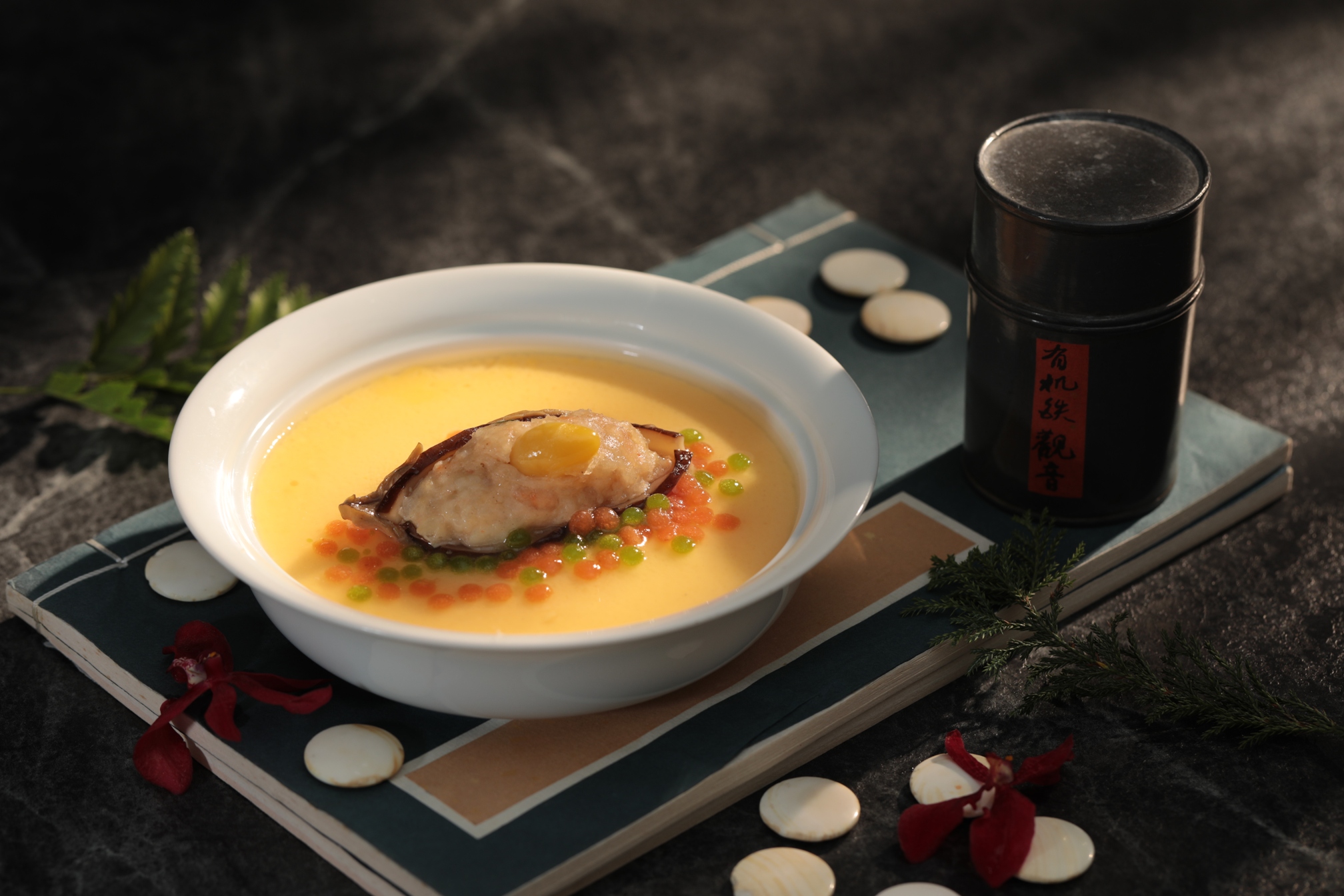 Phoenix Eye Abalone
This traditional open-air b...
This traditional open-air banquet dish features multiple delicious centers: a slice of Mexican abalone is placed at the center of soft egg foo young, and a gingko nut positioned in the center of the abalone like a pupil. Strips of shiitake mushroom outlines the "phoenix eye," which is then sprinkled with pearls made of seasonal vegetables.
River Eel Fritters
Lin Tien-sheng, father of n...
Lin Tien-sheng, father of nationally renowned chef Lin Ming-tsan, is known as the Father of Catering. More than 40 years ago, the elder Lin created this dish, which has since become an iconic dish in Taiwan's catering scene. Fresh Japanese eel is first deboned and laced with fresh seasonal dill before being coated with flour and deep-fried. The last step in this culinary journey is to drench the eel in a gravy made of chicken stock, pineapple, sugar, and tomatoes heated over a slow fire. The sweet and sour taste of the fruits complement the lightly saccharine flavor of the eel, and the heat coaxes the fragrance from the coriander. The eel is paired with homemade aluminum-free deep-fried fritters and rice crisps to give the dish a rich and layered texture and taste.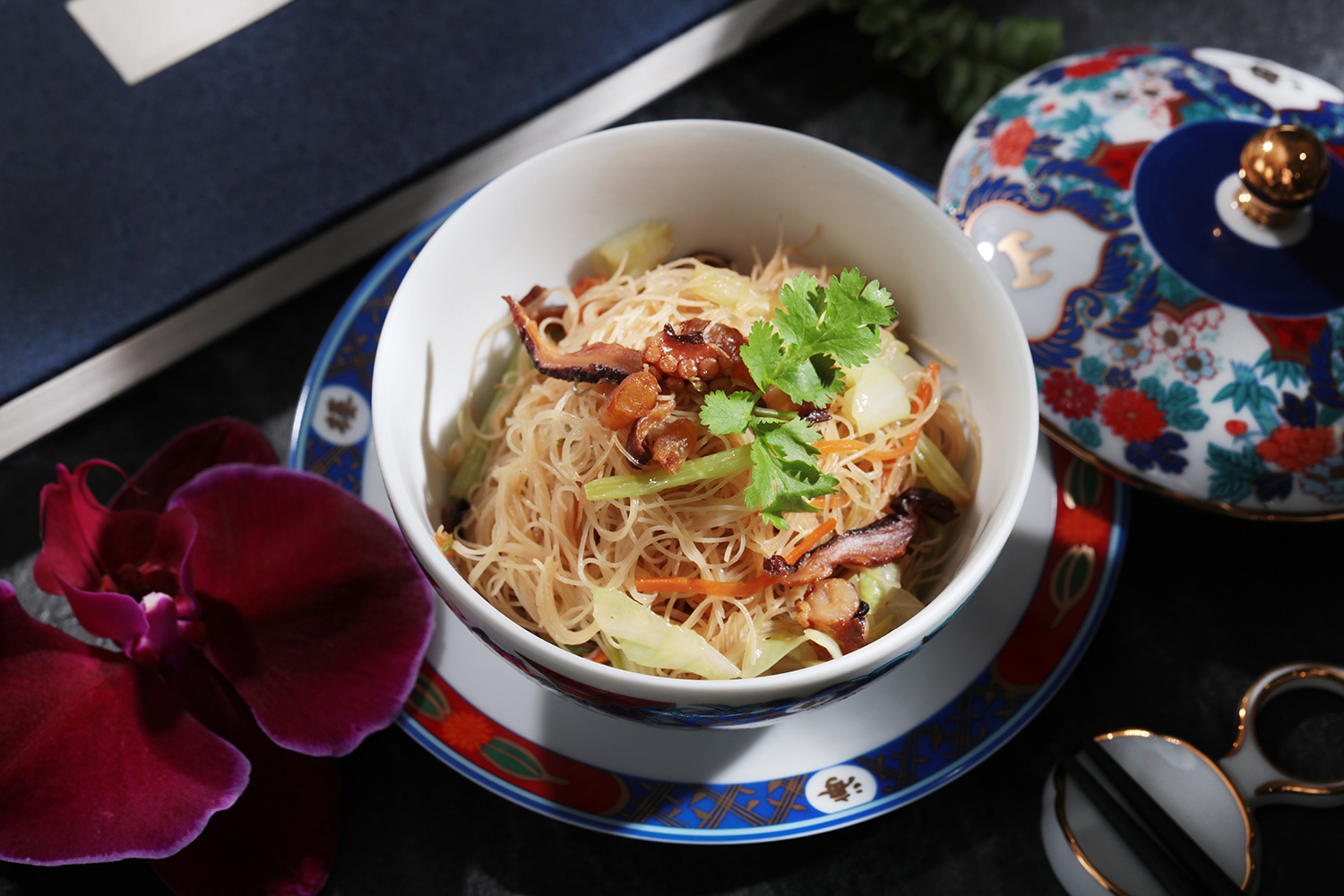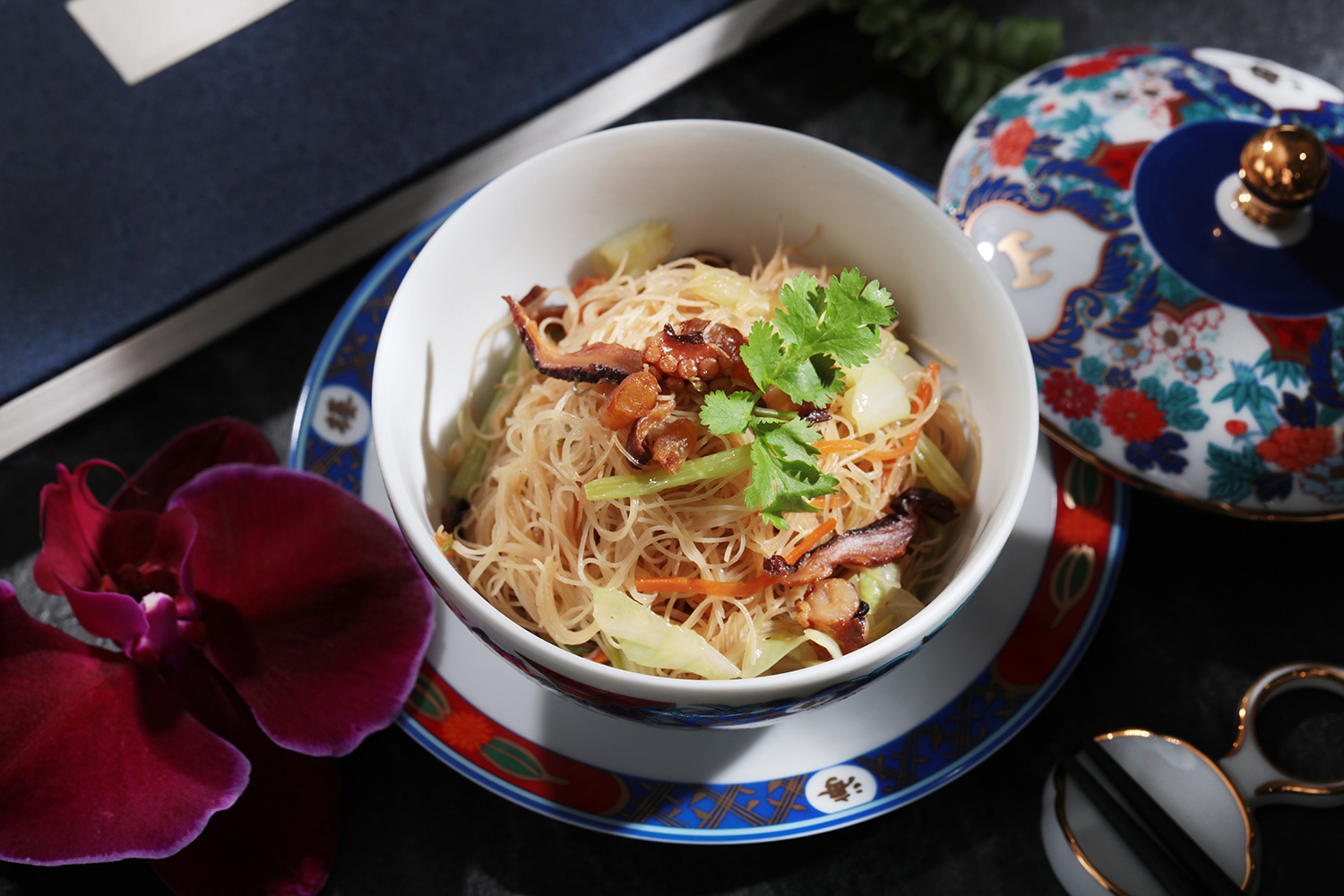 Stir-fried Rice Noodles
Pure 100% rice flour noodle...
Pure 100% rice flour noodle stir fried with a tasty medley of dried and toasted shrimp, sun-dried Penghu squid, wood-cultivated Shiitake mushrooms and seasonal vegetables.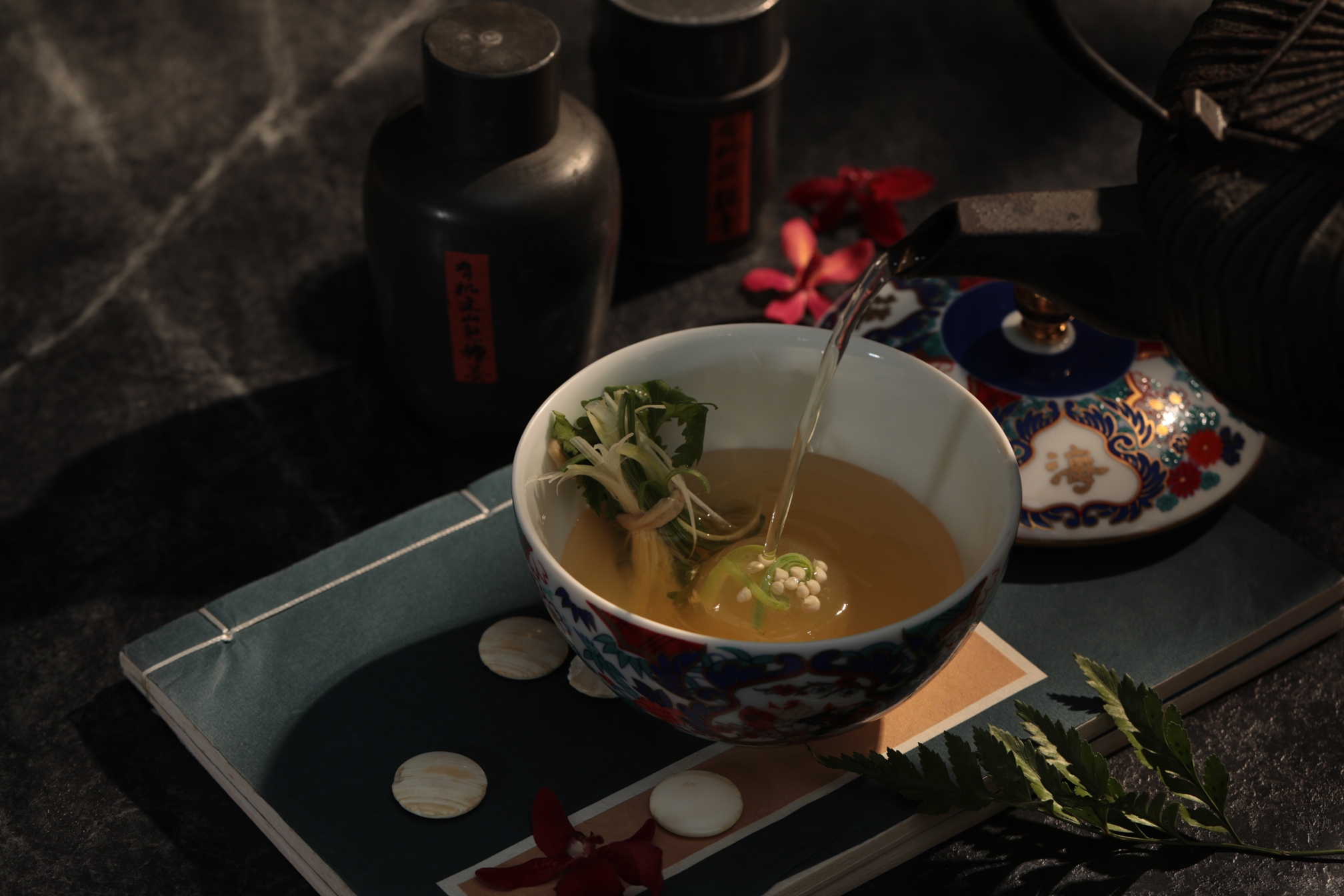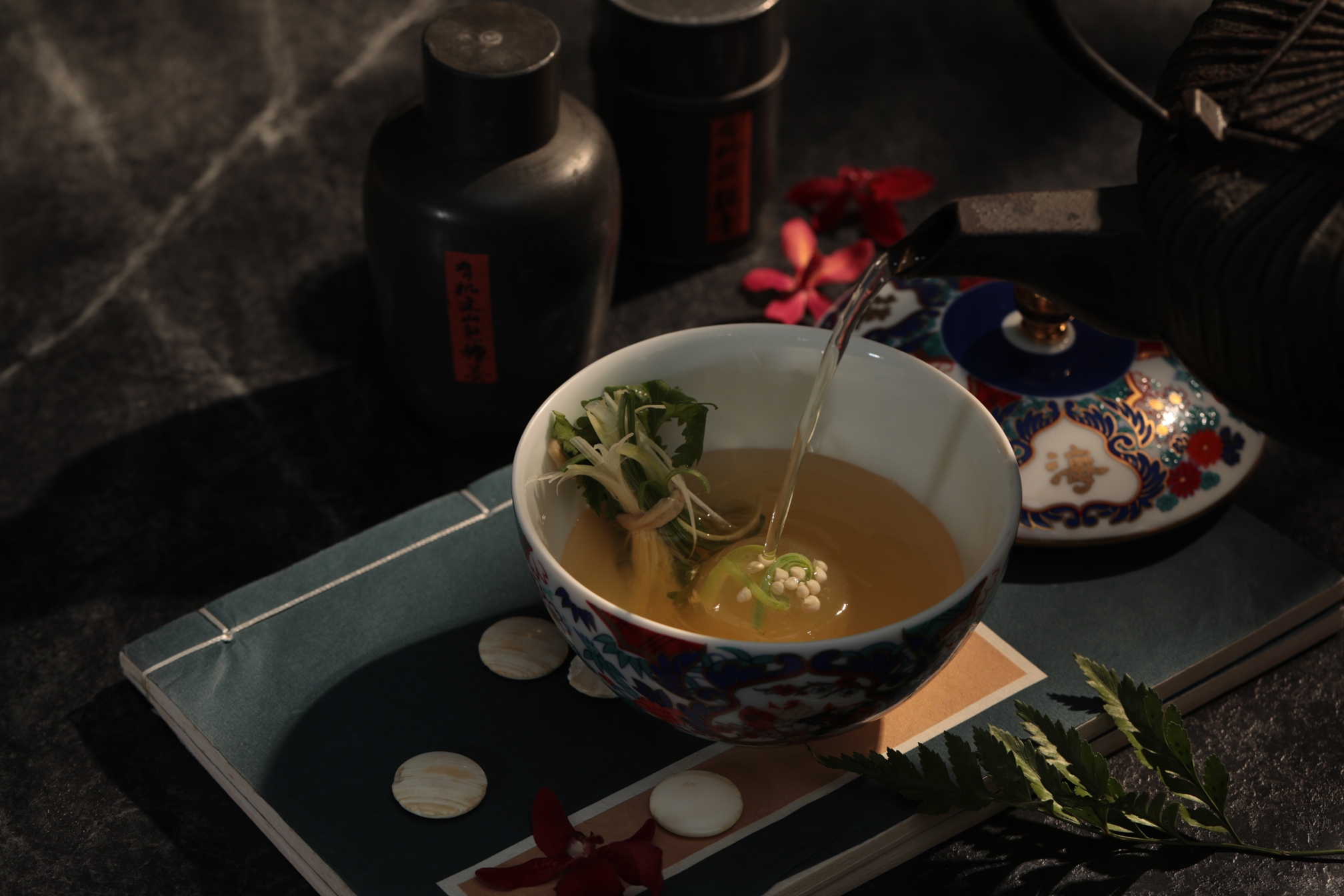 Circles Soup (Ling Long Soup)
This dish takes its name fr...
This dish takes its name from the act of fishing vainly around and around one's soup for a tasty morsel, as if your spoon were being led in circles. This soup is highlighted by a bundle of fresh, piquant spices, immersed in a richly flavorful broth made of free-range heritage chicken and seasonal vegetables, cooked until they are translucent and meltingly soft.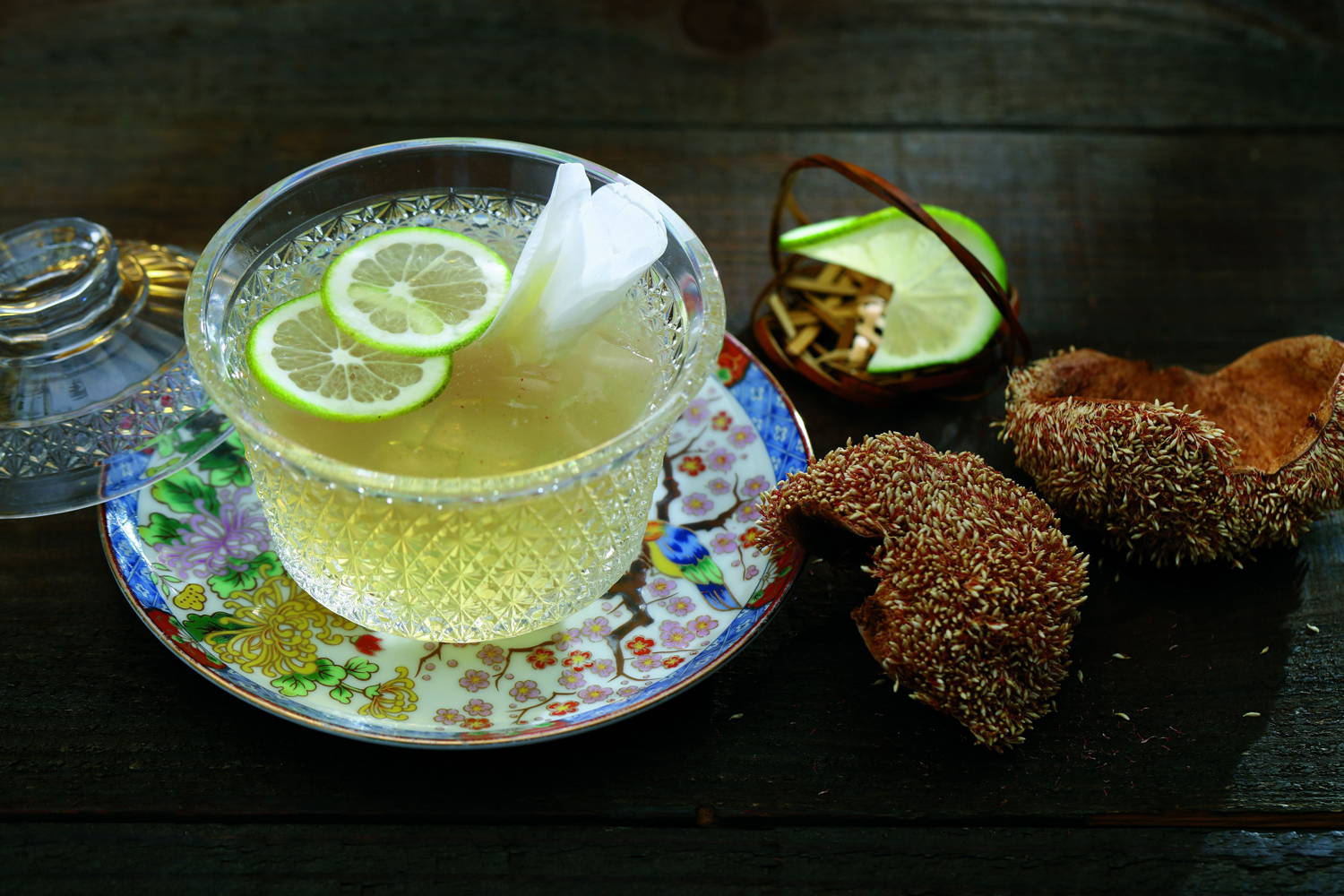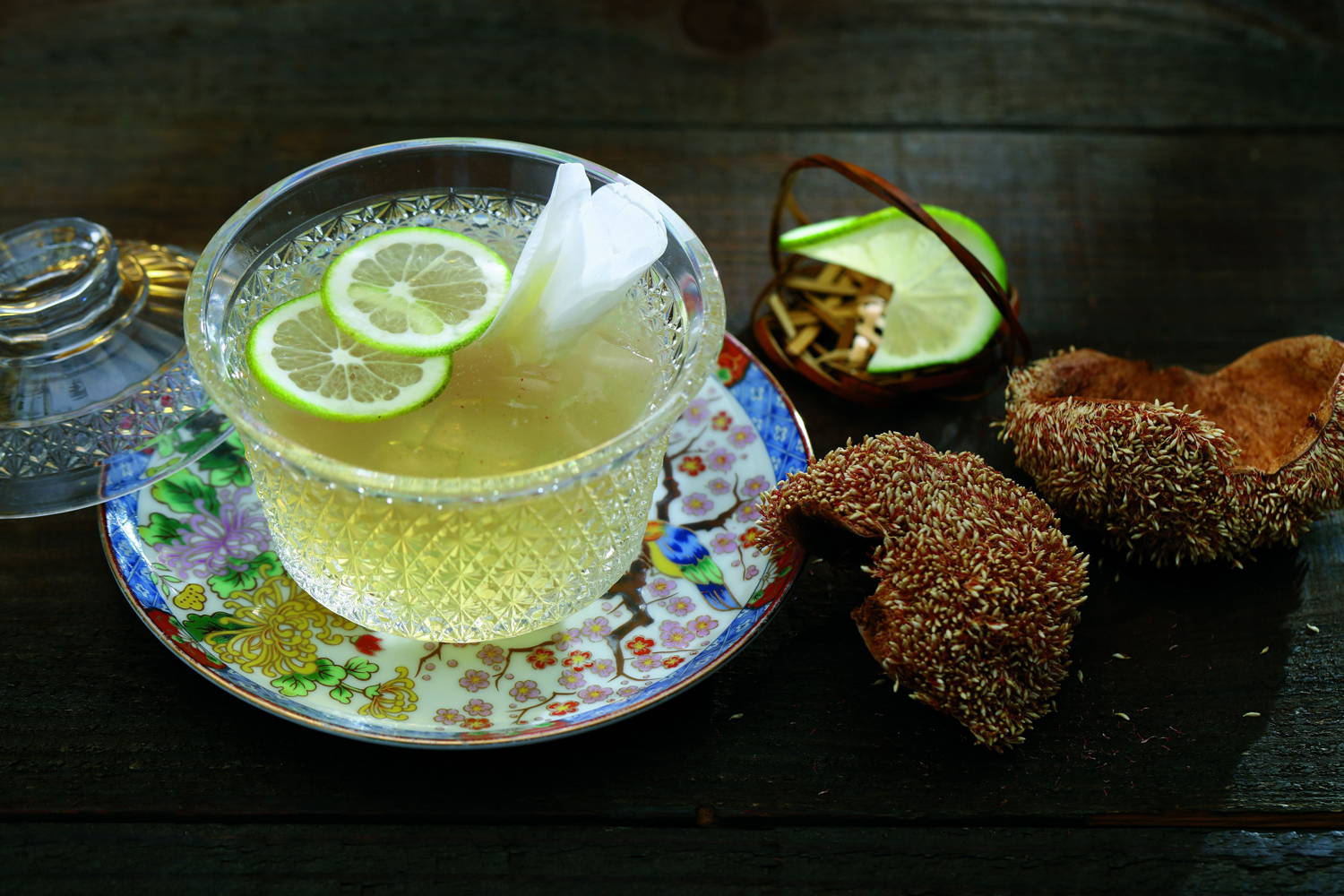 Wild Ginger Lily Aiyu Jelly
Alishan Mountain wild aiyu ...
Alishan Mountain wild aiyu hand-washed by the chef with the addition of organic wild ginger lily.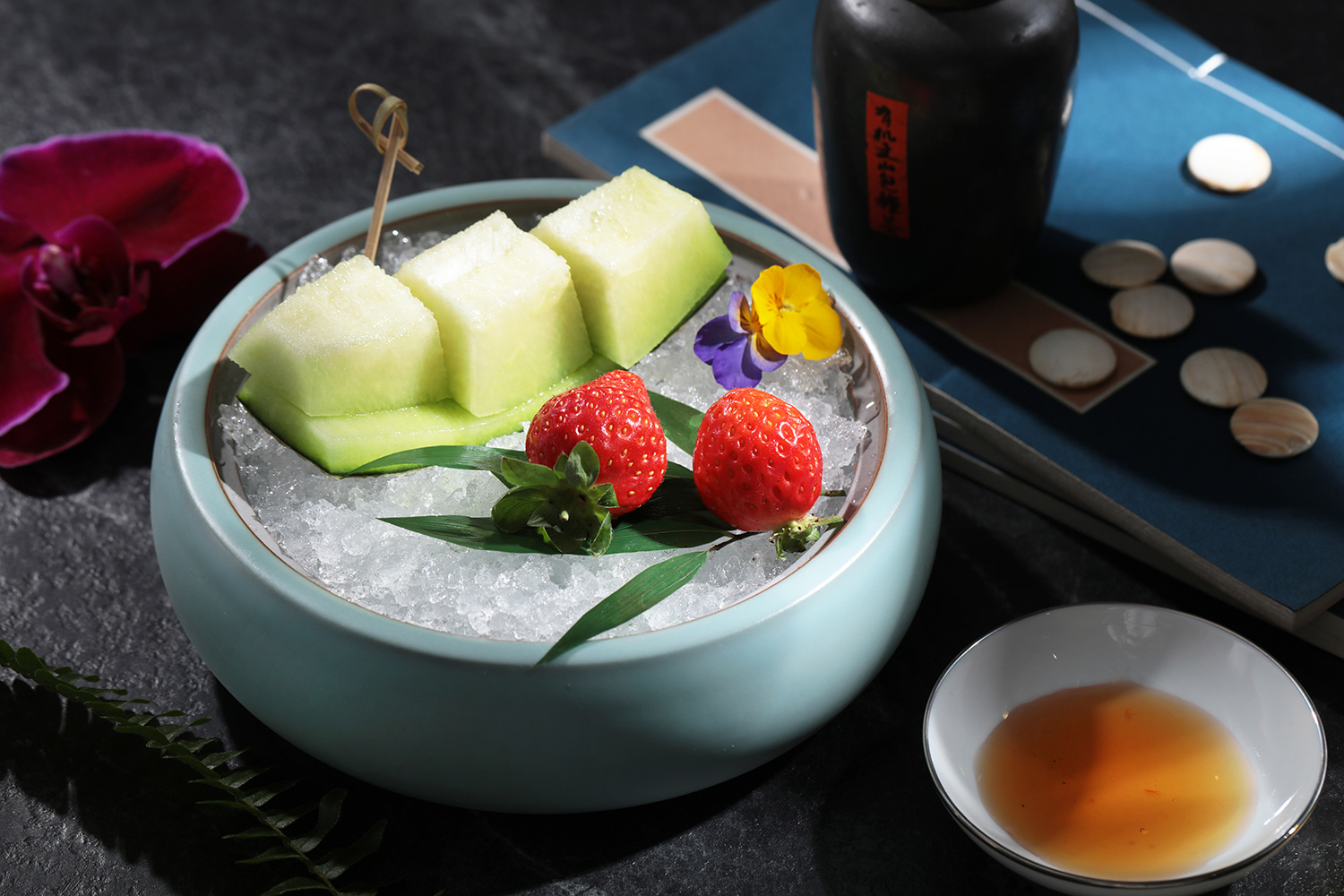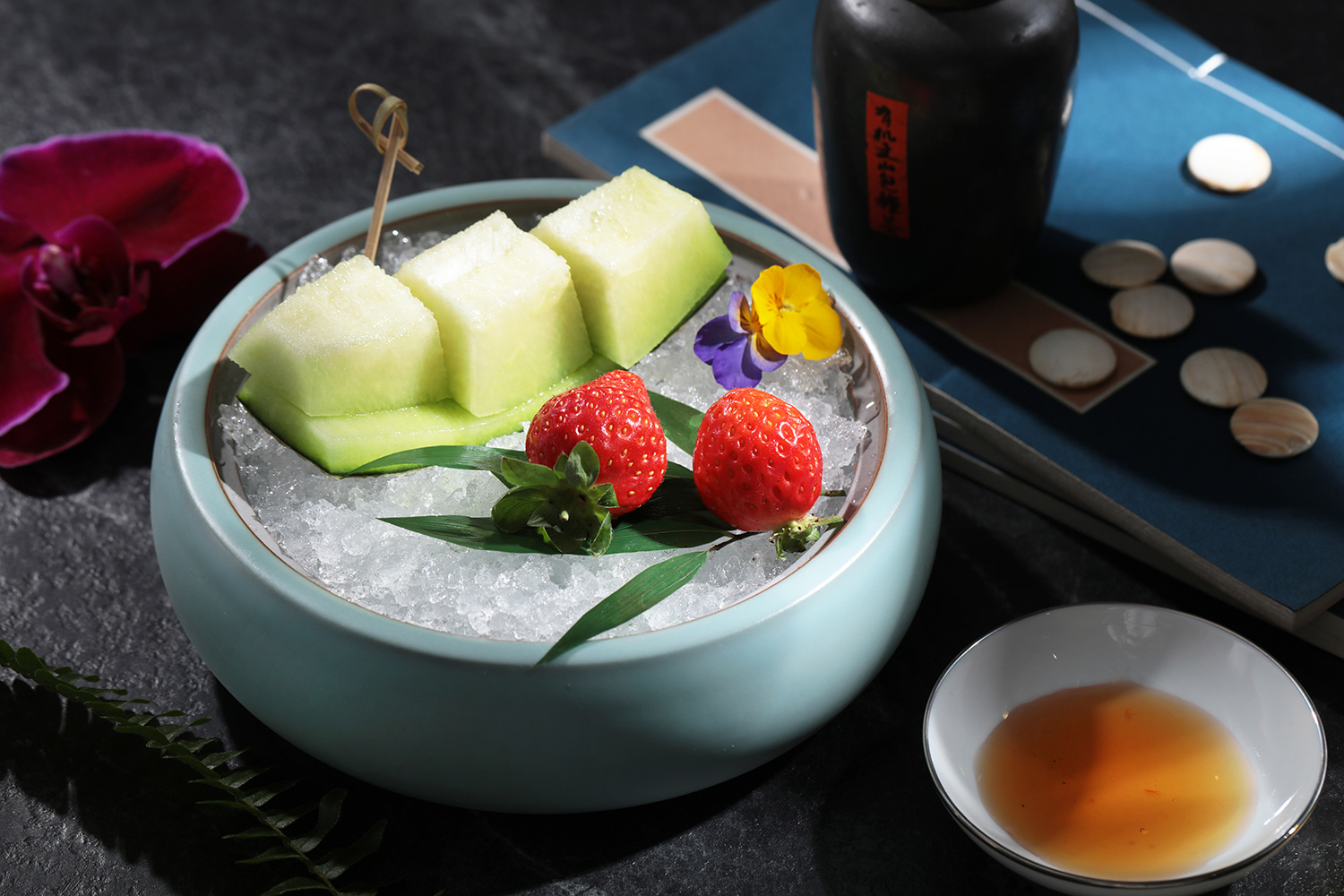 Seasonal Fruit
A selection of the choicest...
A selection of the choicest organic, seasonal fruits from across Taiwan.