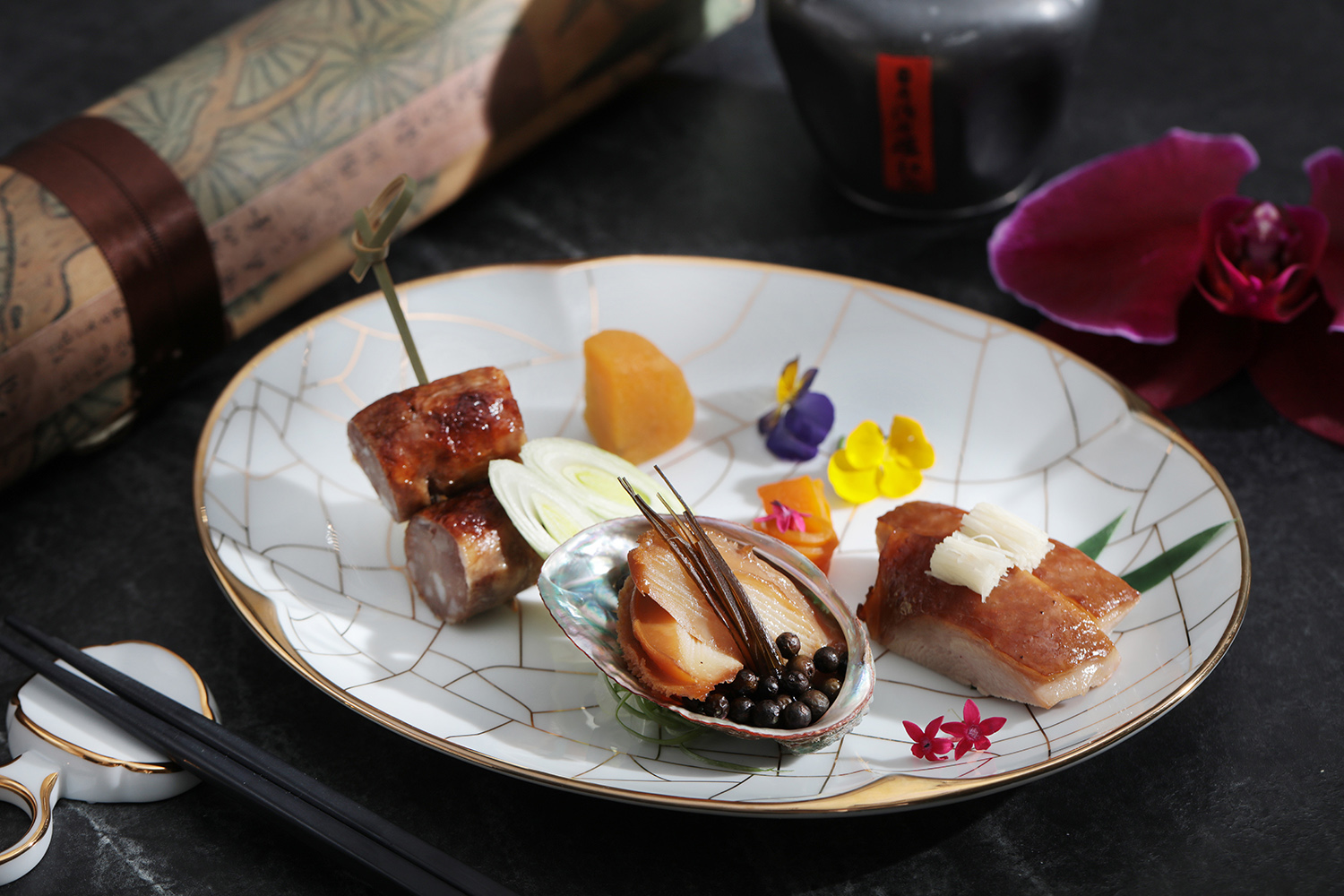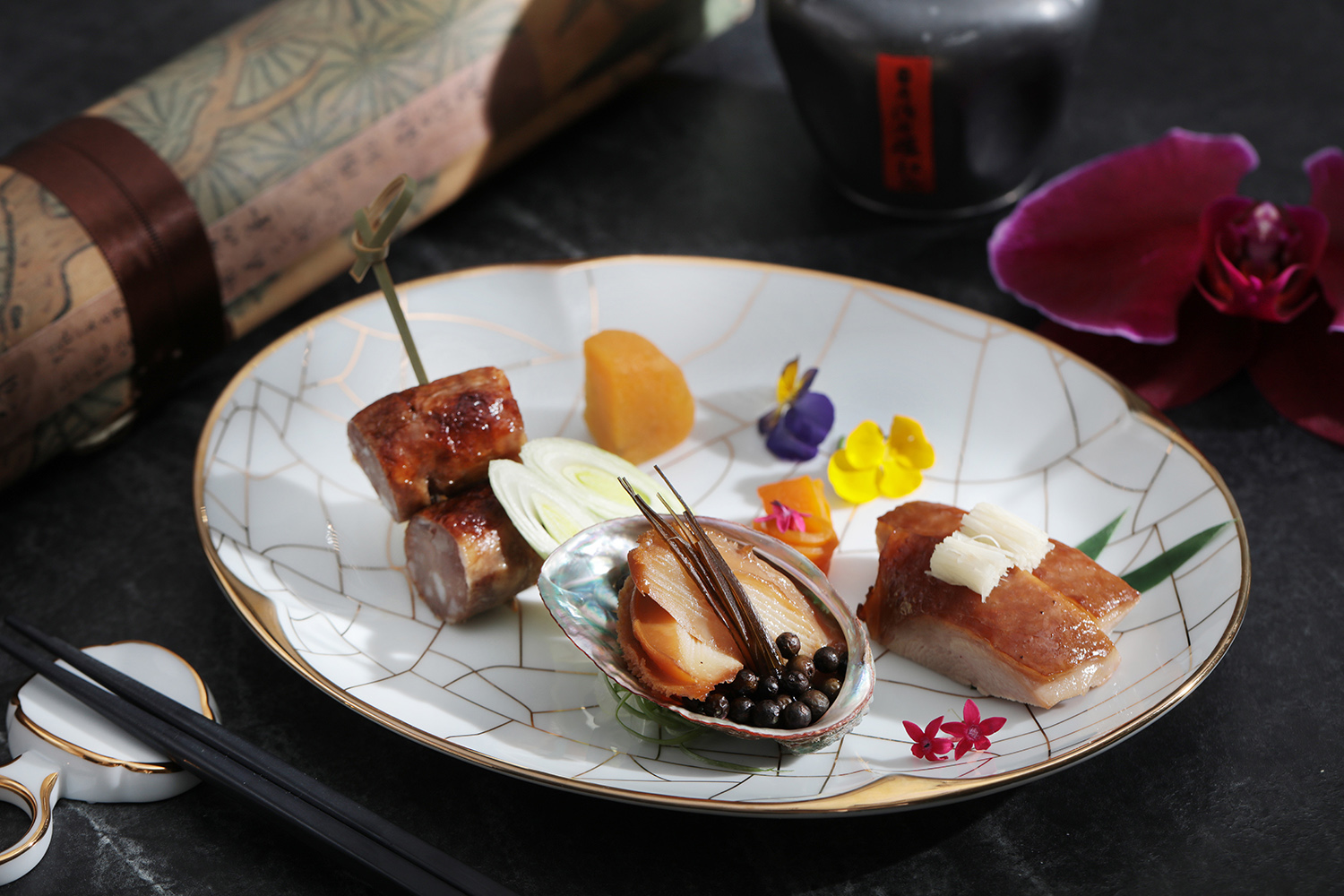 Chef's Special
It includes Sugar Can Smoke...
It includes Sugar Can Smoked Chicken, Tana-Braised Wild Abalone, Additive-free Chinese Sausage.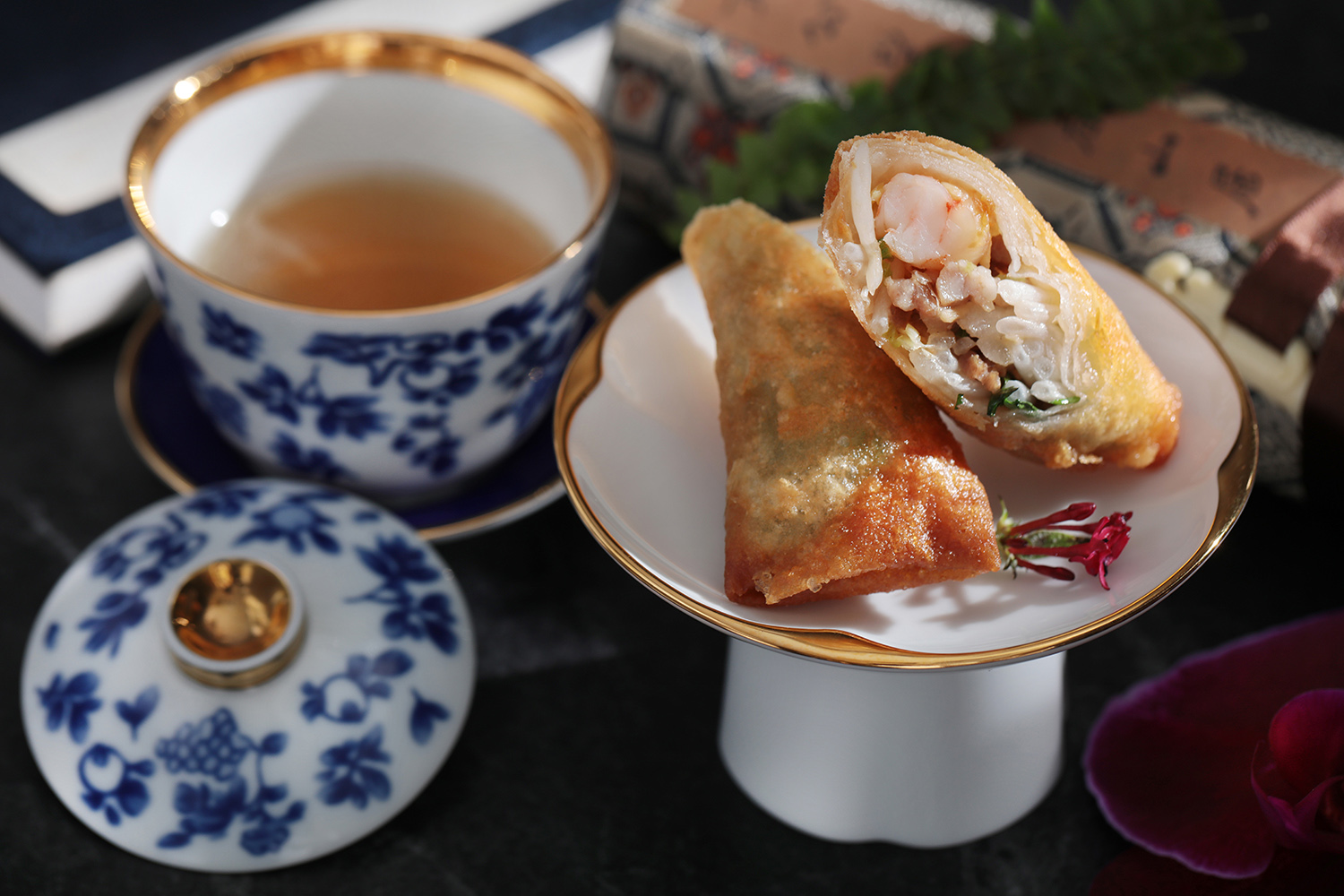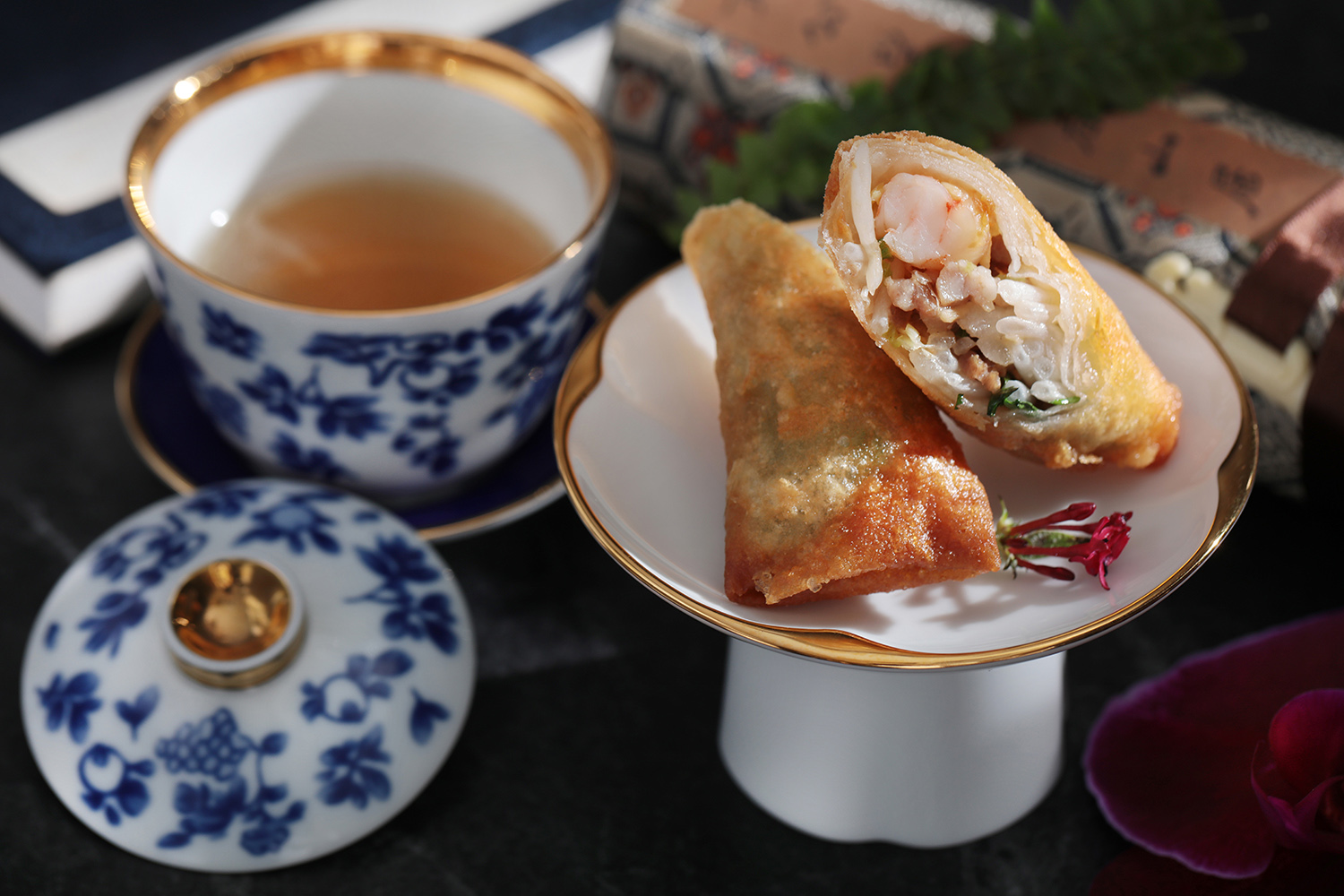 Flat Fish Spring Roll
Master Te-Hsing Huang from ...
Master Te-Hsing Huang from Peng Lai Ge imparts the secret to ancient cuisine, stir-frying flat fish, sprouts and shrimp meat repeatedly, then wrapping them in spring rolls for deep-frying. This is a salty dessert normally served during half-time of a banquet, reminding guests to take a break and return to enjoy the second half of the banquet. It is enriched in the significance of dietary culture heritage.
Dance of Beans and Shoots
Sweet and crispy seasonal o...
Sweet and crispy seasonal organic white bamboo shoots from Puli are complemented by smooth and fine soybean paste for a dish with interweaving layers of taste.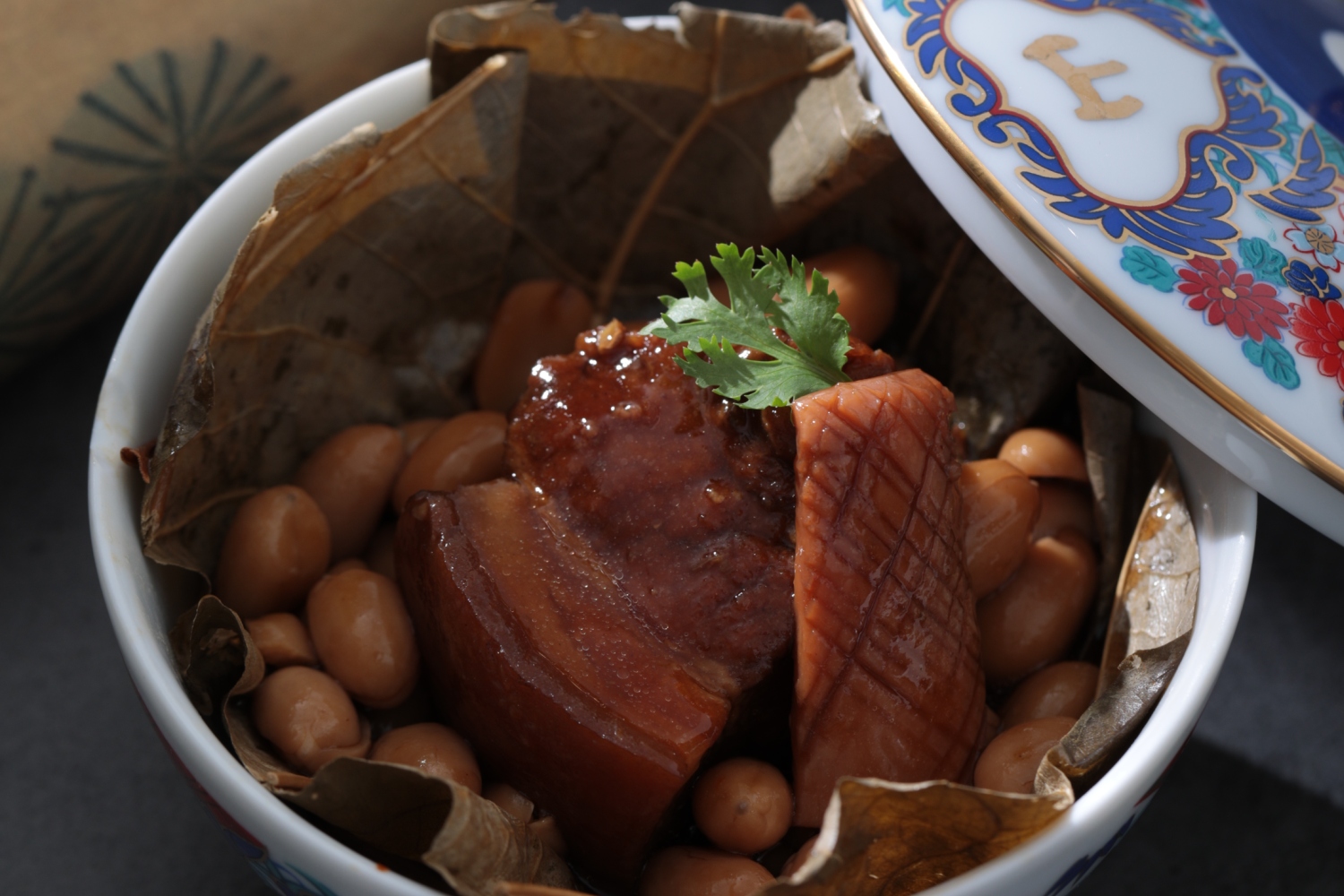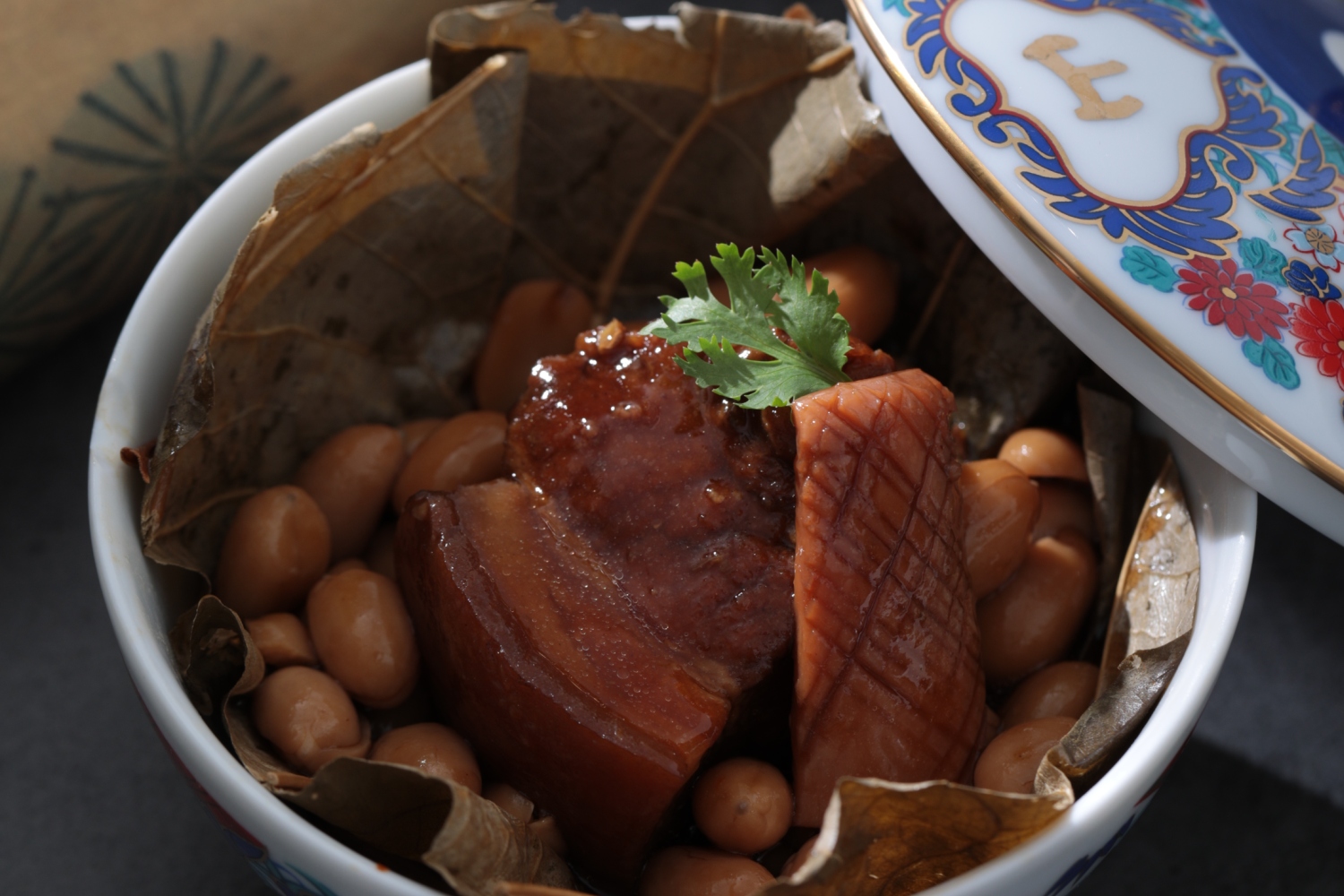 Nostalgic style clay pot pork.
Pork hung to maturation is ...
Pork hung to maturation is first fried and then steamed. The pork is then put on top of lotus leafs and placed in a clay pot to braise for three hours. Ingredients include sun dried Penghu squid and Yunlin #9 peanuts. The flavor of the peanut and the sweetness of the squid is infused into the meat with the braising.
River Eel Fritters
Lin Tien-sheng, father of n...
Lin Tien-sheng, father of nationally renowned chef Lin Ming-tsan, is known as the Father of Catering. More than 40 years ago, the elder Lin created this dish, which has since become an iconic dish in Taiwan's catering scene. Fresh Japanese eel is first deboned and laced with fresh seasonal dill before being coated with flour and deep-fried. The last step in this culinary journey is to drench the eel in a gravy made of chicken stock, pineapple, sugar, and tomatoes heated over a slow fire. The sweet and sour taste of the fruits complement the lightly saccharine flavor of the eel, and the heat coaxes the fragrance from the coriander. The eel is paired with homemade aluminum-free deep-fried fritters and rice crisps to give the dish a rich and layered texture and taste.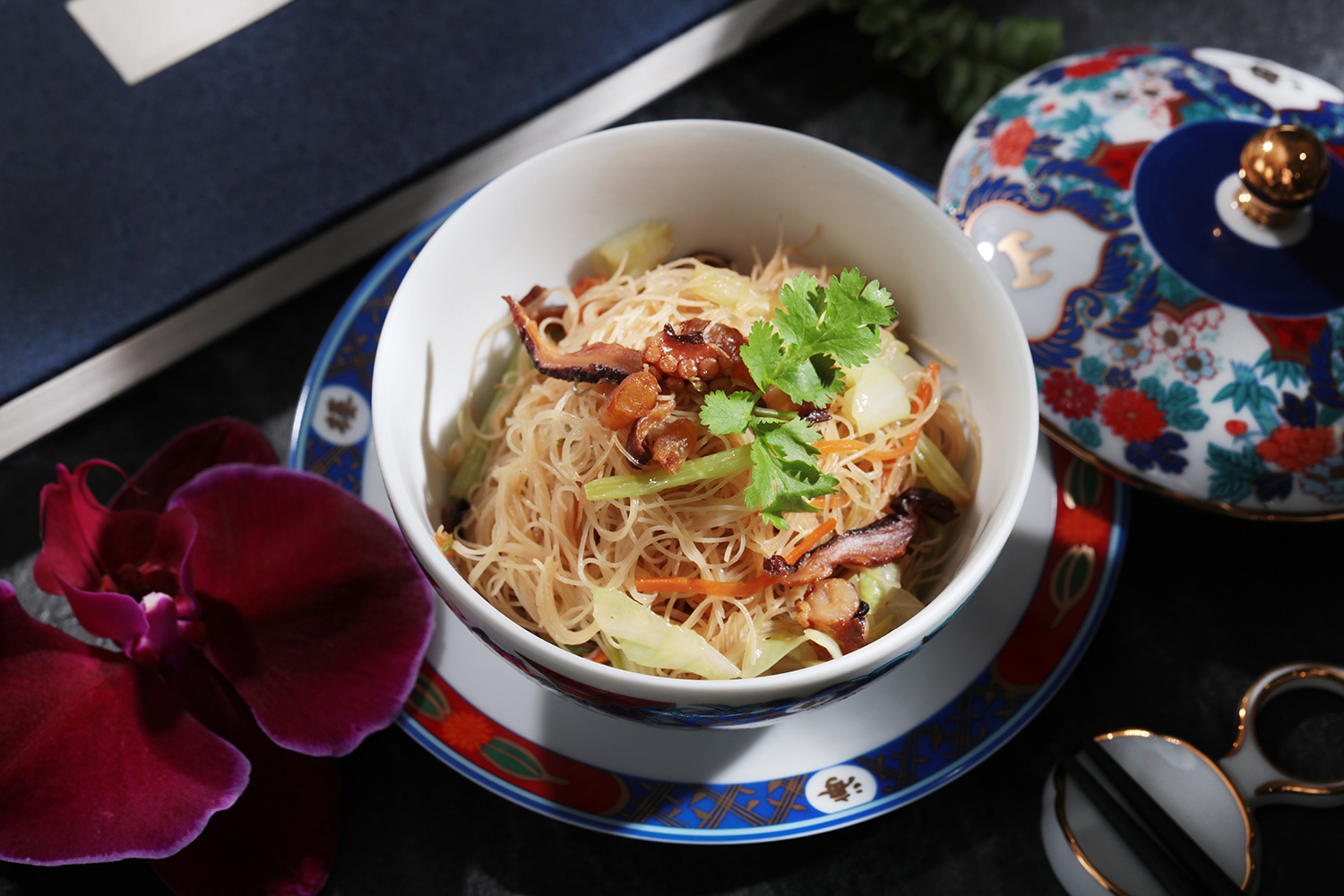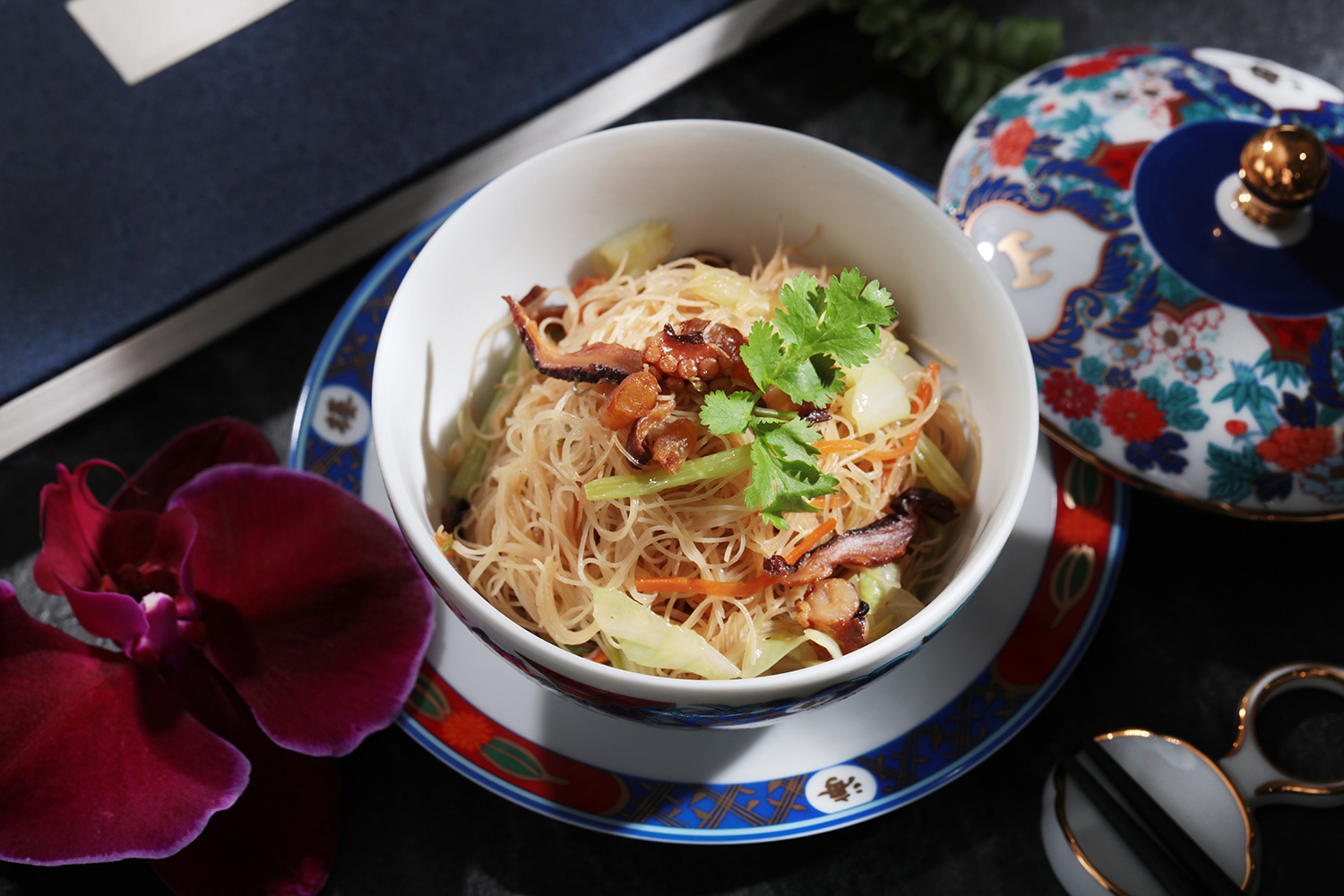 Stir-fried Rice Noodles
Pure 100% rice flour noodle...
Pure 100% rice flour noodle stir fried with a tasty medley of dried and toasted shrimp, sun-dried Penghu squid, wood-cultivated Shiitake mushrooms and seasonal vegetables.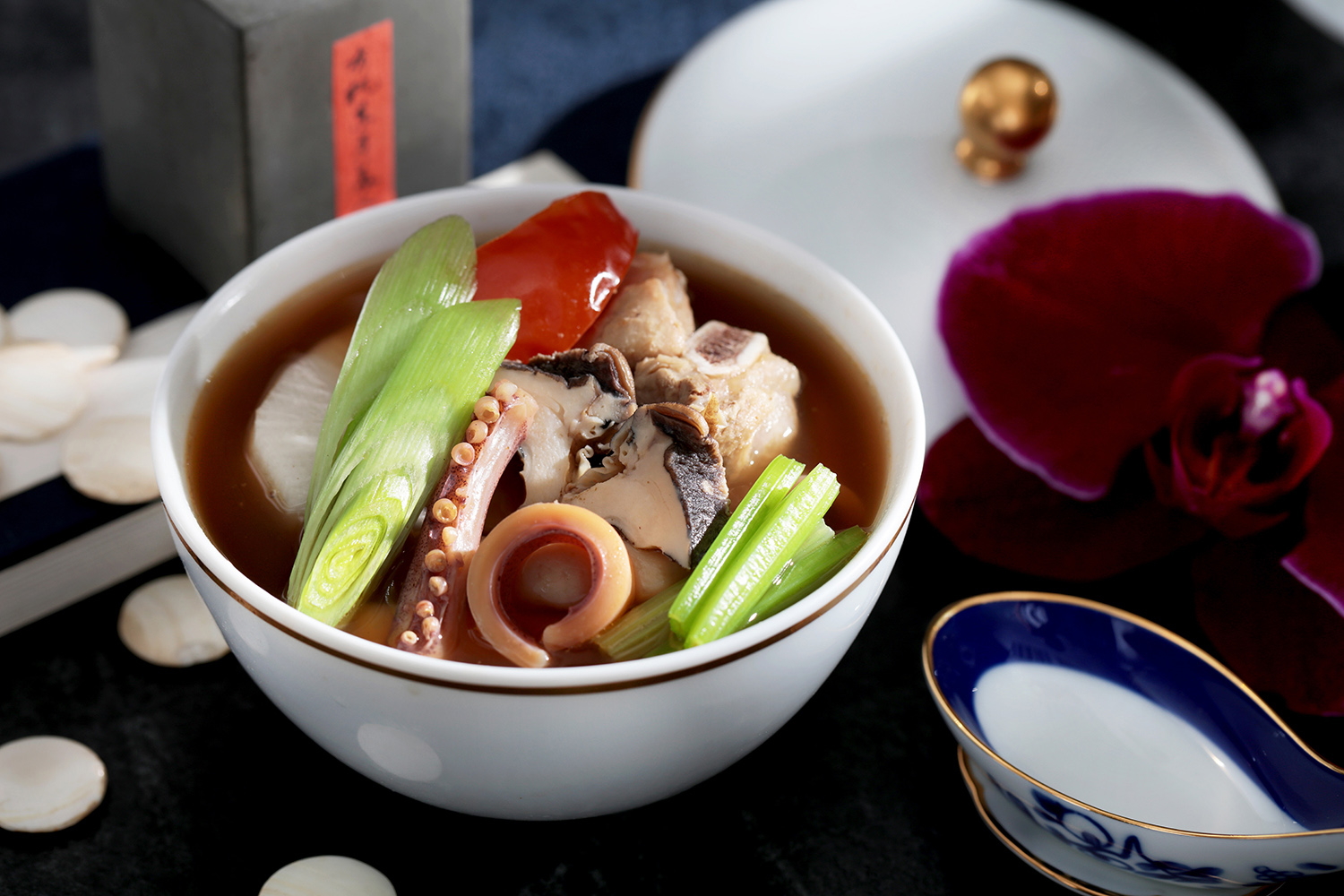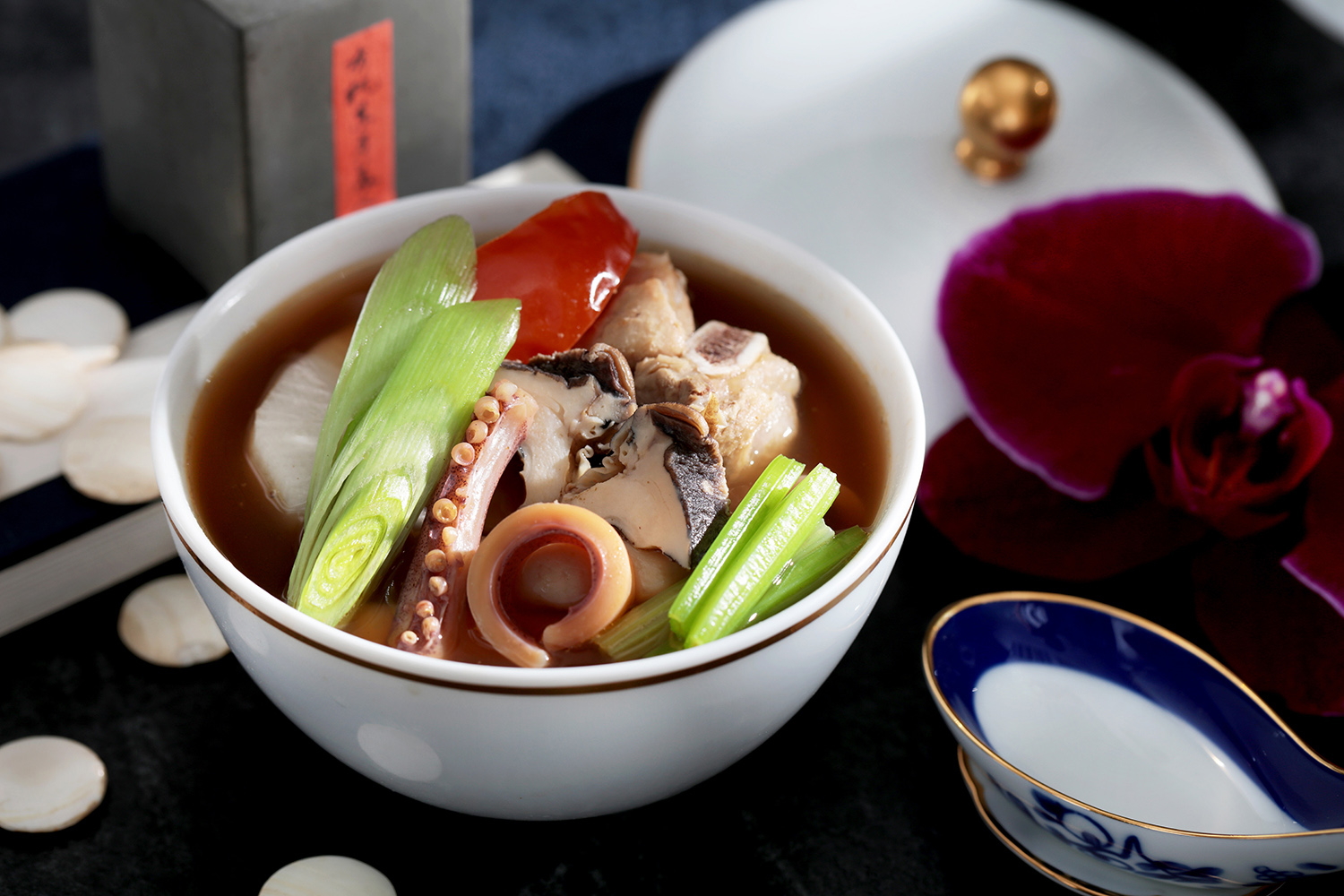 Garlic-Flavored Squid with Snail Soup
Personally presented by mas...
Personally presented by master Te-Hsing Huang of Peng Lai Restaurant, this is a classic Taiwanese soup. Before the restoration, Taiwan was already a vital passage for trading in East Asia.Business travelers from different places brought rare food ingredients from around the world.Canned food was said to be precious and fancy products back then and quality canned snail meat further displayed the distinguished quality of the wealthy people. Mountain and Sea House uses canned golden snail meat developed by Green and Safe. It is free of fragrances, preservatives and monosodium glutamate (MSG).It is simmered using a slow fire together with the precious and abundant Mountain and Sea food ingredients as well as the self-cultivated organic tomatoes from the farm. Let the tender aroma of the snail meat and the crispness of the squid take you back to the old times in the past.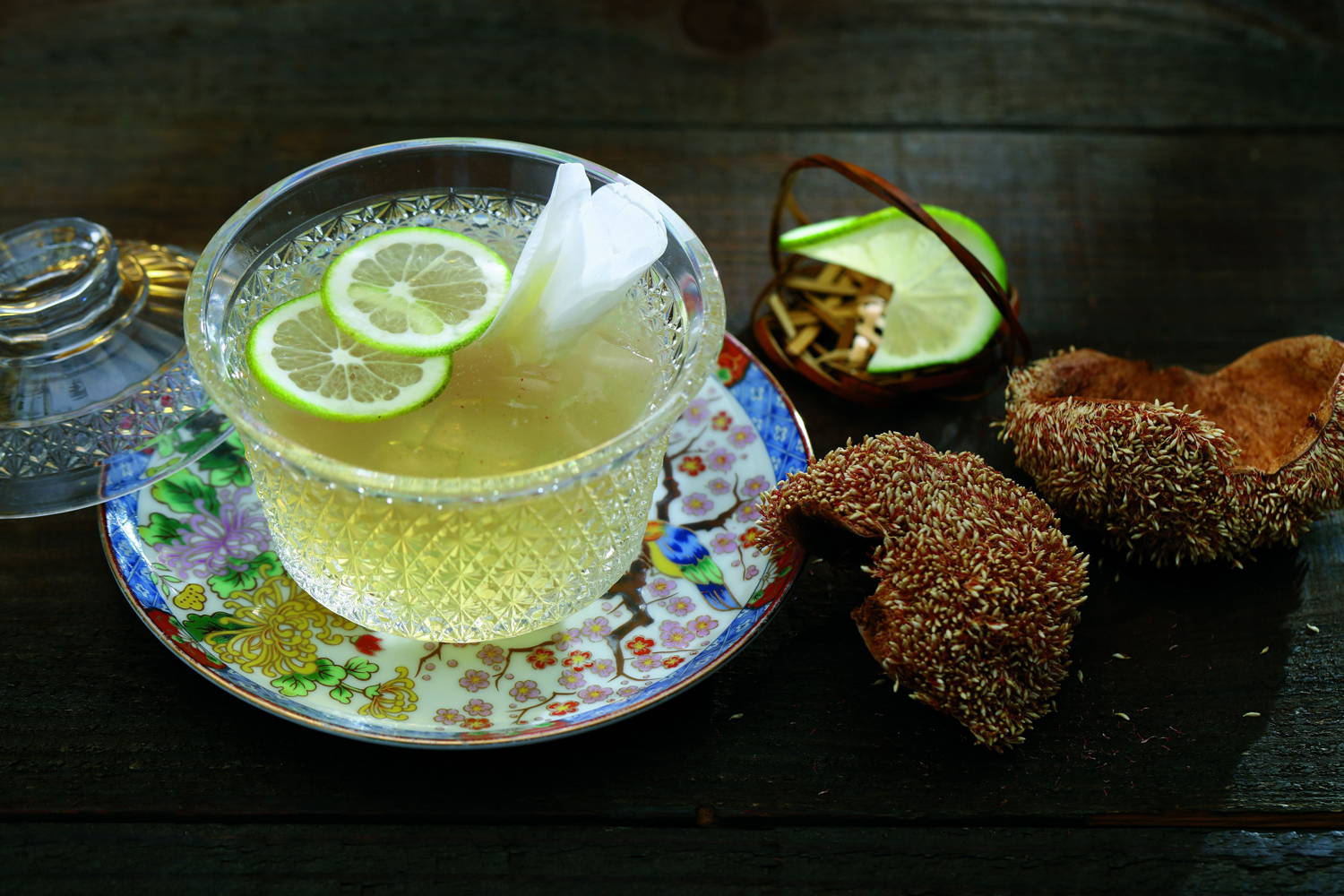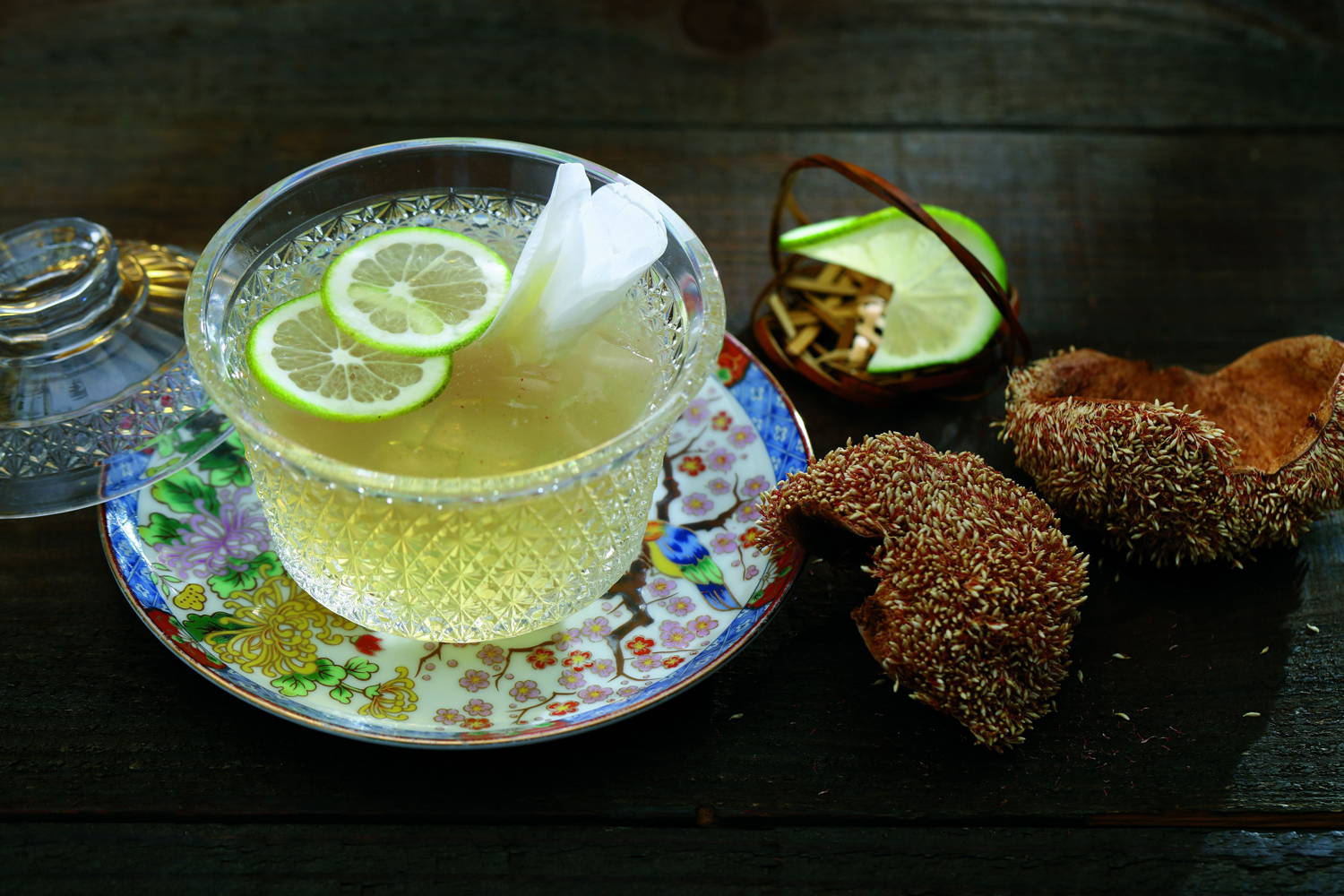 Wild Ginger Lily Aiyu Jelly
Alishan Mountain wild aiyu ...
Alishan Mountain wild aiyu hand-washed by the chef with the addition of organic wild ginger lily.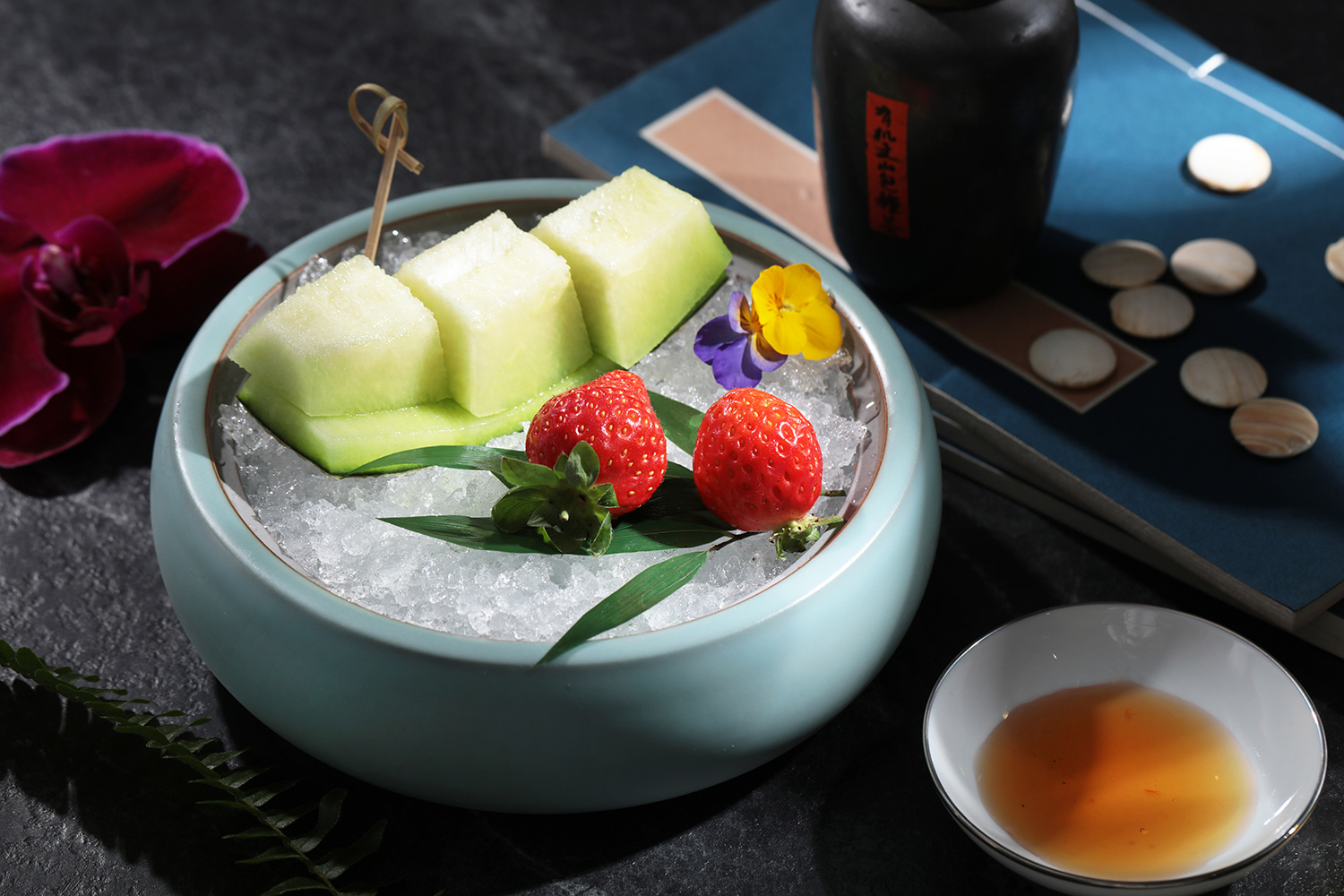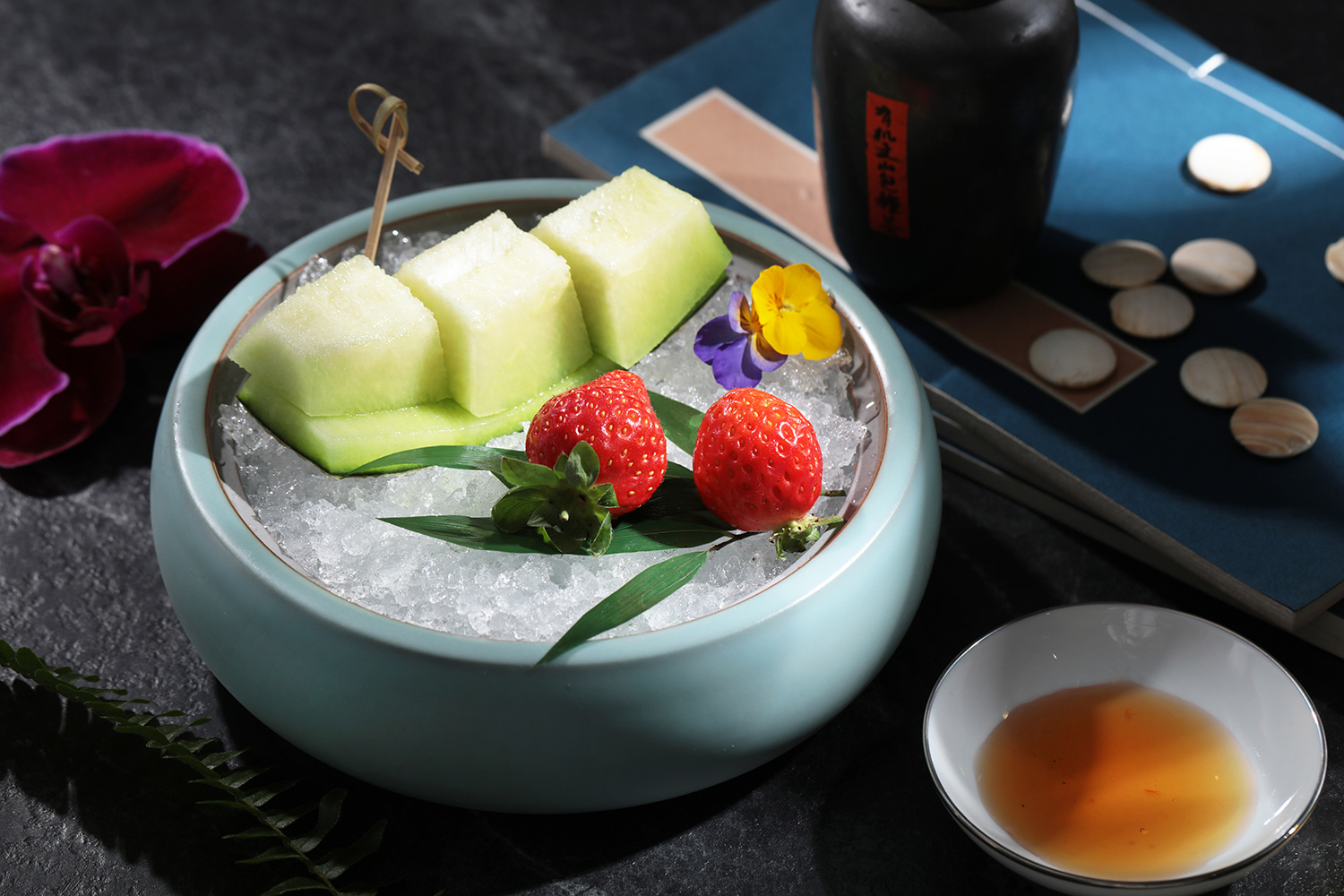 Seasonal Fruit
A selection of the choicest...
A selection of the choicest organic, seasonal fruits from across Taiwan.